Updated September 1st 2023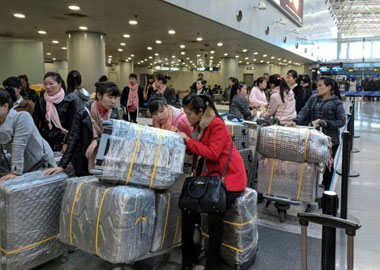 One of the questions we often get asked as guides is can North Koreans travel abroad? The simple short answer, like most things in the DPRK, is somewhat complex. Much like in other Soviet, socialist, or Eastern Bloc countries, North Koreans can travel abroad with permission from the government. If you have been on tour to North Korea with us before it is not uncommon, either at Dandong Station or the Air Koryo Check-in Counter, at Beijing Capital Airport Terminal 2 to see scores of North Koreans travelling home often with boxes and boxes of goods to take back home with them.
What do North Koreans need to travel abroad?
When it comes to North Korean travel abroad the system is different to what we might be used to ans more in line with other and former socialist states.
North Koreans need an exit stamp to leave, as well as needed a rerentrance interview when they get back to the DPRK. The socialist reason for this is that the country have invested in educating the citizen, sow when North Koreans travel abroad the country needs to be sure they will not defect.
The interview on their return to the country is more related to making sure they have not become capitalist-roaders. .
Why do North Koreans Travel Abroad?
The most common reasons for North Koreans to be travelling abroad are for work, business, trade or to study.
Working Abroad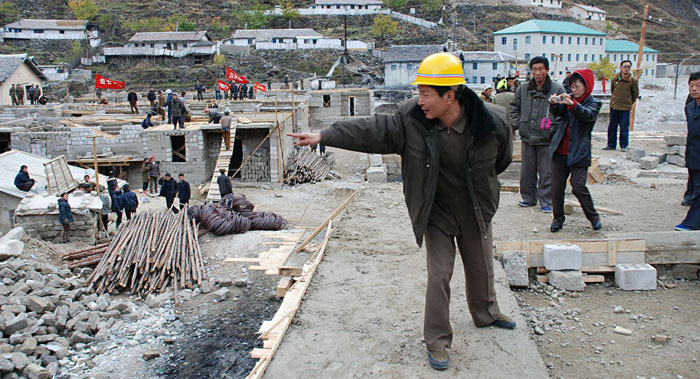 Contrary to popular belief a lot of North Koreans work abroad; labourers in Russia, chefs and waitresses in North Korean restaurants especially in Dandong and footballers in foreign leagues (such as Japan and Russia) all fly the DPRK flag beyond its borders.
Students Abroad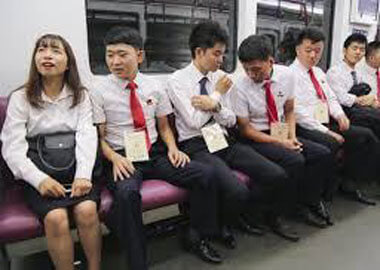 There is a large number of North Korean students abroad, especially in China. These students are often studying Chinese language or sciences such as chemistry and physics. Beijing, Shenyang and Yangji all have massive North Korean student populations.
Embassies Abroad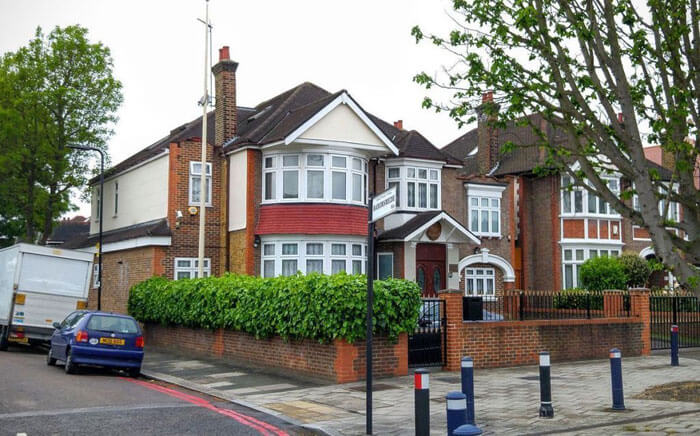 North Korea has almost 60 overseas missions, all operated by North Korean consular staff. Countries that have North Korean embassies include the United Kingdom, Germany, Italy, Spain, Singapore, Thailand, to name a few. If you are a citizen of a country with a North Korean embassy, it is even possible to get the North Korean visa sticker issued in your passport before your trip to the country. If you are visiting a country with a North Korean embassy and missing North Korean food such as Pyongyang cold noodles, make sure to check the area around the embassy as you can often find North Korean restaurants that cater to the embassy staff.
North Koreans Abroad in New York City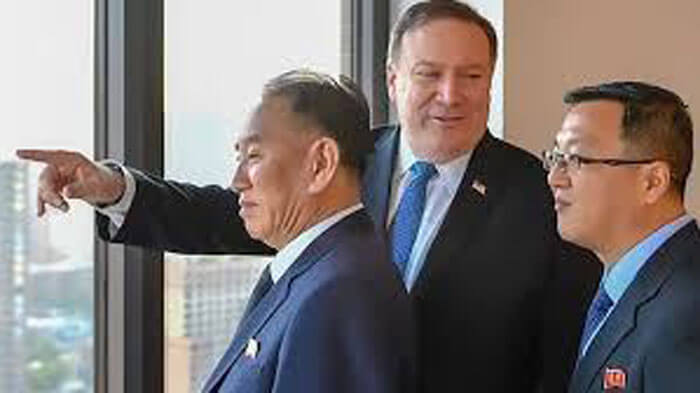 There is a small contingency of North Koreans living in New York City working at the countries mission to the United Nations.
Do North Koreans travel abroad for leisure?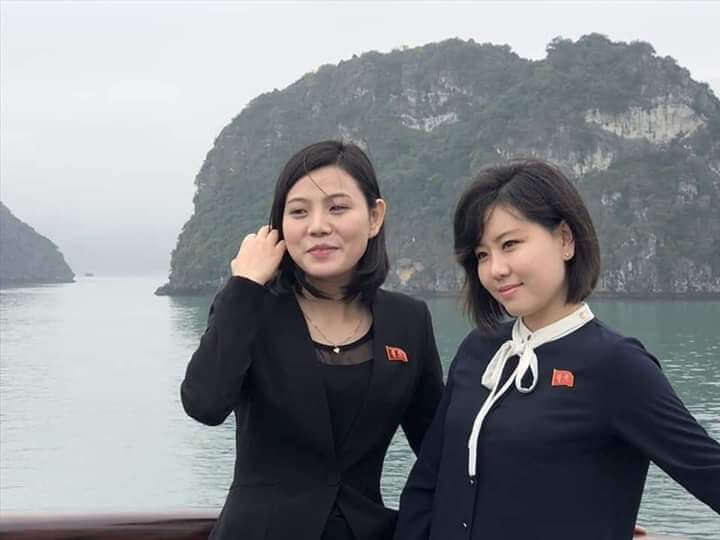 It is not common for most North Koreans to travel abroad for the sole purpose of leisure or vacation. This does not mean, however, that when they go on business or study abroad, they do not reserve time for leisure. North Koreans also take time in the sights, sounds and culinary of the destination they are in. Sometimes, this is even arranged as a part of the trip. For example, some of our partners in Pyongyang attended a tourism conference in Hanoi, Vietnam, a few years back. They were very eager to show us photos of the boat cruise they took in Halong Bay at the end of the conference.
North Korean Athletes Abroad
Again against popular belief, there are a few North Korean athletes who have played for teams abroad and North Korea has been represented on the Olympic stage since 1964.
North Korea at the Olympics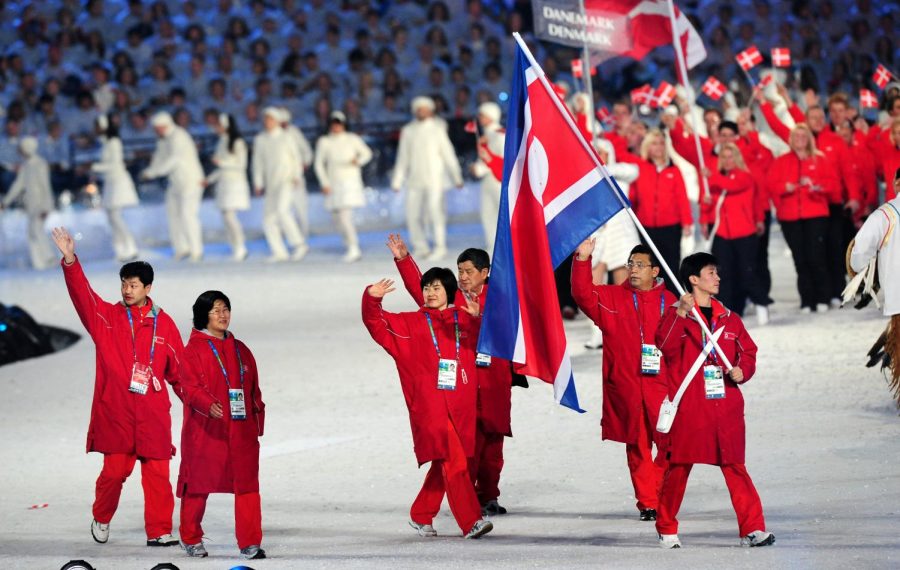 North Korea participated in their first Olympic Games in 1964 at the Winter Olympics. Eight years later in 1972 North Korea joined their first Summer Olympics and have participated in every game since except when North Korea joined the Soviet boycott of the games in 1984 and the 1988 Olympics in South Korea.
In the 2000 and 2004 Olympics, the North and South Korean teams marched together at the opening ceremonies, but competed in the games with separate teams.
In 2018 North Korea sent twenty-two athletes to the Olympic Games in Pyeongchang South Korea and a delegation of 400 supporters.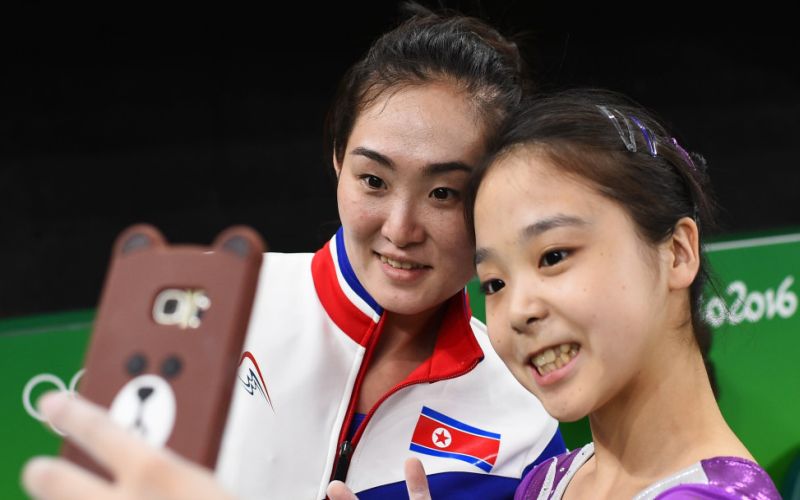 As of 2020 North Korean Athletes have won a total of 56 medals on the world stage.
Ri Myung – Hun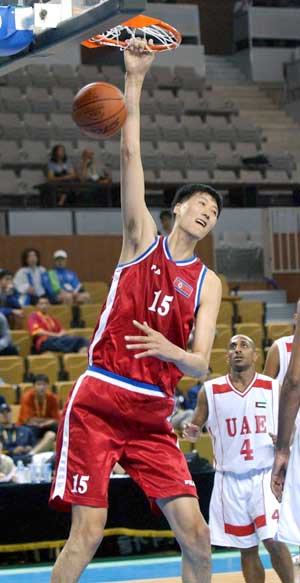 Perhaps one of the best known North Korean athletes Ri Myung – Hun played center position for the DPRK's National Basketball Team and had aspirations of playing abroad in the NBA. Standing 7'8 ½" (2.35 m) tall Ri participated in basketball training in Canada, but unfortunately was unable to play in the NBA due to the United States ban on trade with North Korea.
North Korean Football Players Abroad
As the North Korean National Football Team and the program has developed over the years, so has the amount of North Korean football players making the leap to foreign teams, especially in Europe and Asia.
The most prominent player as of late to make the leap is Han Kwang Song.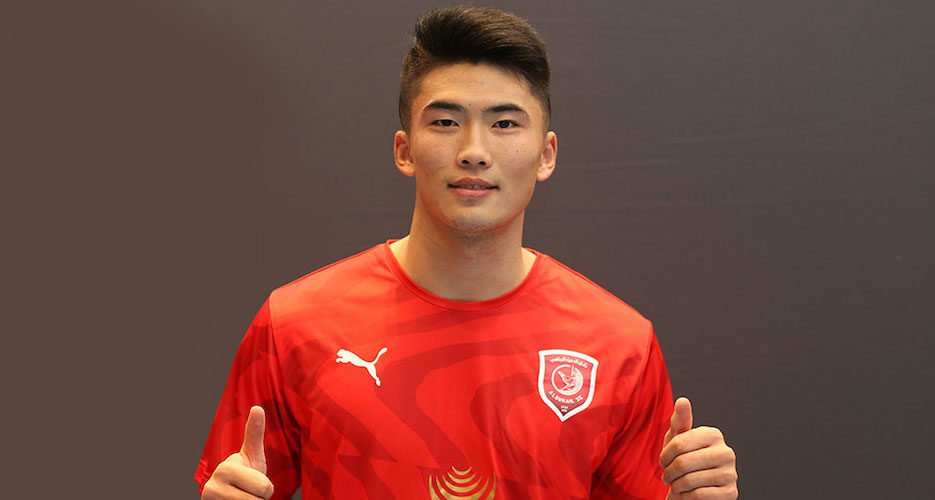 Han Kwang Song was born on 11 September 1998 in Pyongyang North Korea and is currently playing as a forward for Qatari club Al-Duhail and the North Korea national team.
He was signed in 2017 by Cagliari Calcio and, at just 19, was a member of their academy side. He soon made his debut for the first team playing the last 5 minutes of a 3-1 win over Palermo, thus becoming the first-ever North Korean to play in Italy's premier division — Serie A.
Only one week later, he scored his first goal for the club — in a 3-2 defeat to Torino — becoming the first-ever North Korean to score in Serie A.
North Korean Diaspora
Whilst it might surprise many there are quite a few member of what might be called a North Korean diaspora around the world. These are to be considered unique from refugees who cannot go back to North Korea, as well as Chongyron Koreans in Japan.
The diaspora exists mostly in China, the Russian federation and the former USSR. These North Koreans can travel and live abroad, as well as have the ability to go back to the DPRK to visit family and the like.
Do North Korean's Travel Domestically?
Yes, they do. This is one of the fastest-growing markets within North Korea right now. There is a number of travel companies over the last few years setting up focusing only on domestic tourism. As the country and its people continue to have more disposable, the desire to see parts of their own country has grown highly. Some of the most popular places for North Koreans to travel domestically are Maskikryong Ski Resort, Wonsan Beach, Kumgangsan Mountain range, Chilbosan Mountain Range and, of course, the ever sacred Mount Paektu.
The past few years have seen even more places open for North Koreans to travel to. Samjiyon City and the Yangdok Hot Spring Resort to mention a few.
Can North Koreans travel abroad? Defectors
Of course when it comes to if North Koreans can travel abroad you have to deal with the issues of defectors. Defectors from North Korea tend to do so via China, although of they are caught they are returned home. Those that do get through tend go via Thailand, or Vietnam before settling in the Republic of Korea.
So there you have it. Yes, it is possible for North Koreans to travel abroad and if you spend enough time in places like China or Russia you will most likely at some point run into a North Korean.
Can North Korean defectors go back to North Korea?
In recent years theere have been a number of "re-defections" whereby people want to go back to North Korea. One famous one of course brough Covid-19 to the country. The DPRK actually welcomes these people and there is no evidence that they are treated badly.
Perversely it is the Republic of Korea, or third countries that do not allow this to happen. So, if North Koreans travel without going through official channels, then they risk not being able to come back if they change their minds.
Could North Koreans return home during Covid-19?
During the Covid-19 pandemic North Korea became essentially the most closed country on earth. They were for all intents the first country to close and the last country to reopen their borders. During this period North Koreans could mot travel abroad, including those North Koreans who would usually be allowed to travel.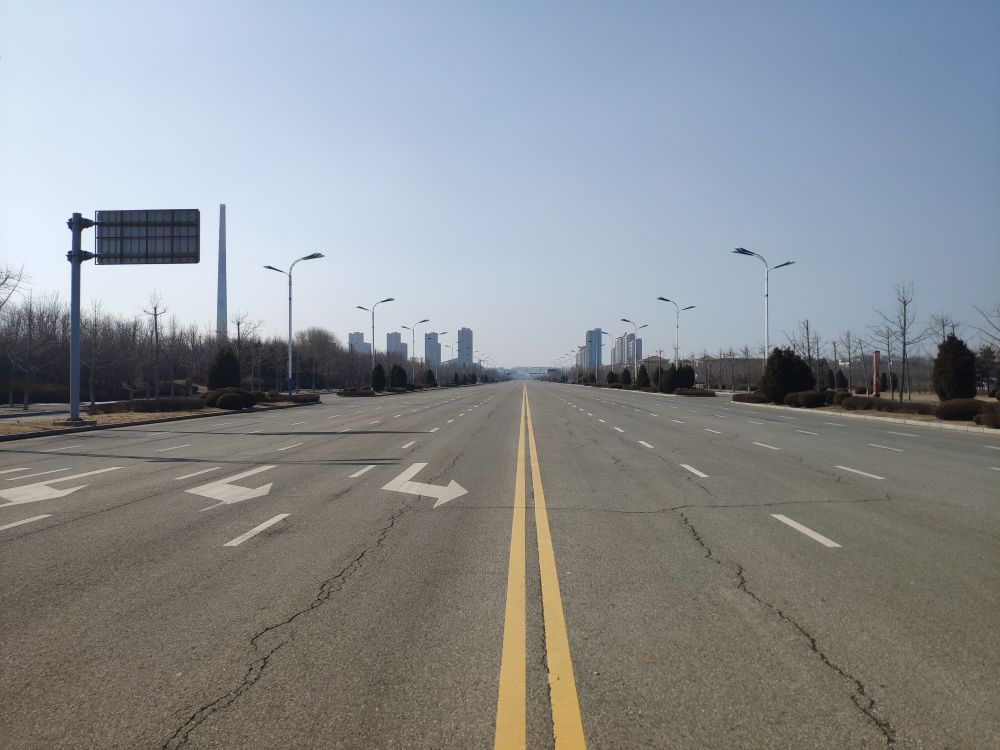 This also included North Koreans not being allowed back into their own country during this period, something that has finally started to change recently.
Can North Koreans travel abroad in 2023?
So, while North Koreans could not travel abroad from 2020 to most of 2023 this has now slowly started to change. In June of this year two flights were allowed into the county and since then commercial routes have been reintroduced from both Beijing and Vladivostok to Pyongyang.
So, can North Koreans travel abroad in 2023? Yes they can, but still with some Covid-19 based restrictions, although it should also be noted that a certain Marshall Kim Jong-Un recently popped over to Russia by train.
We are though always ready and indeed waiting for North Korea to fully reopen to tourism. To see North Korea for yourself join us on one of many of our group tours.
About Post Author
.