For a full overview of Pioneer Media's services and work, visit mediapioneers.net
Since 2008, YPT have specialized in taking you to the most unique, remote and adventurous places on Earth. We have also made it possible for various media and film companies to visit and film – not only in North Korea, but to many other of our destinations. To meet increased demand in the area of production services for media, we have launched YPT's dedicated media production partner, Pioneer Media.
Pioneer Media is a film production, location, and logistics company offering a full range of services from our offices in Bulgaria and China, throughout Eastern Europe and Asia. Whether yours is a narrative film, documentary or news media project, our experienced project coordinators can increase its production value by offering professional production services, crew, facilities, top-of-the-line equipment, one-of-a-kind locations and a wide range of post-production services, all at a fraction of the cost of major production hubs.
Recent Projects:
Troma Entertainment, Albania, 2018
In June 2018, Pioneer Media arranged all filming permits, equipment, and a full Albanian film crew for legendary NYC film studio Troma Entertainment's (The Toxic Avenger, Class of Nuke 'Em High) film shoot on Albania's Adriatic Sea, for its latest production, Shakespeare's Sh*tstorm. Directed by legendary auteur Lloyd Kaufman, the production marked the first time a major American film studio has utilized Albania as a location for a story set outside of Albania. Additionally, Pioneer Media facilitated the film's VFX, also done at a post-production studio in Tirana, Albania.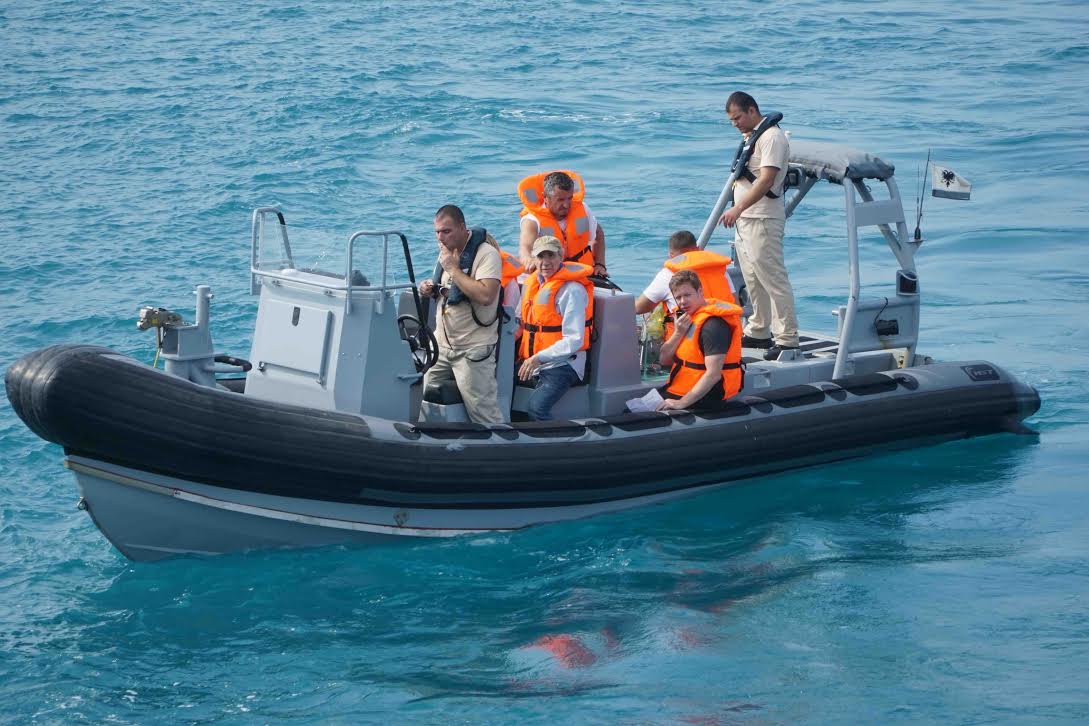 Lloyd Kaufman, Founder of Troma Entertainment and Creator of the Toxic Avenger: When we reviewed the script for our new film, Shakespeare's Sh*tstorm, we knew that the complicated boat sequences we had planned could never be shot in New York City – or anywhere in the US – on a Troma budget. Pioneer Media delivered a professional crew, state-of-the-art equipment, and production value in Albania, not only on location but with the additional VFX done in post-production, all of which exceeded our expectations. Screw Hollywood! Viva Albania – and Pioneer Media!
Ghostbox Cowboy
Directed by John Maringouin, 2017
Pioneer Media provided logistics, planning and translation services for director John Maringouin's Ghostbox Cowboy, filmed in the Chinese ghost city of Ordos-Kangbashi. The film premiered at the 2017 Tribeca Film Festival in New York City and was picked up for distribution by Lightshow Pictures.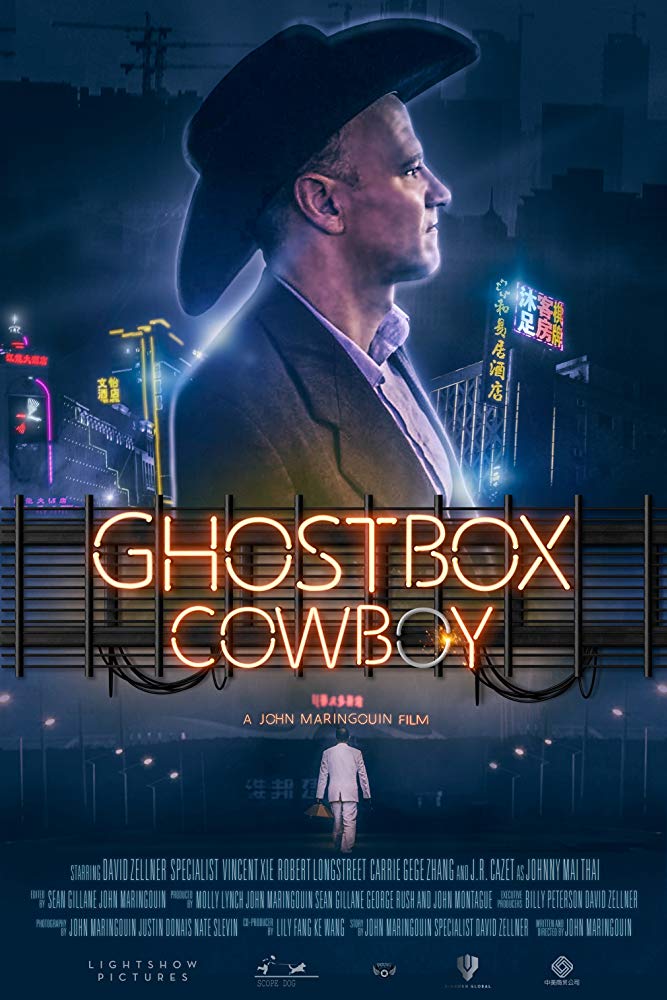 John Maringouin, Director of Ghostbox Cowboy: What can I say about Pioneer Media? We had a film plot that was somewhere between deep cover embedded journalism and shit show comedy — A lost cowboy ends up as a paid performer in a northern Chinese ghost city.  We needed a producer to help us set up "situations" in a part of China that was basically off-limits to filming.  Someone who could essentially just roll with us, translate, keep us from safe, source decent lodging, coordinate travel, make sure crew was fed, actively work with us creatively, and get us in and out in just a few days because of our actor's schedule. In other words we needed the rarest goddamn location team on earth.  You simply can not get that…period.  But fate and ridiculous luck led us to Pioneer media and John Mc Govern.  Not only was John down for our experiment but he had a PhD in China studies.  So as we're cruising the streets of Ordos we're treated to detailed lectures about the socio-economic forces that created the place.  When a wedding was thrown in our hotel lobby John suggested we crash it and he'd say that our actor was the wedding entertainment.  And when the crew needed R&R after the shoot John flew us down to Xi'an and took us on a proper tour of the city and the Terra-cotta warriors.  In short, I've never had as good an experience with any location manager on any shoot.  Pioneer Media are scholars, extreme adventurers, and organized coordinators wrapped into one.  Which makes them just absolutely amazing partners on a film production.
Not Far But Away: Cuba
TVB, Hong Kong, 2016
TVB Hong Kong's show in North Korea was so well received that in February of 2016, we arranged with our partners, Cuban Pioneers, a similar project with TVB in Cuba, shown later in 2016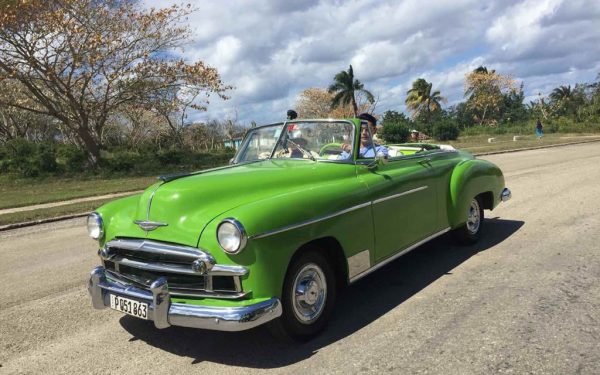 Not Far But Away: North Korea
TVB, Hong Kong, 2015
Hong Kong's biggest television channel, TVB, went to North Korea to shoot an episode of the popular travelogue shows Not Far But Away hosted by Tony Hung. We arranged all permits, permissions, and logistics and accompanied the film crew internally to handle issues on the ground and assist with the filming.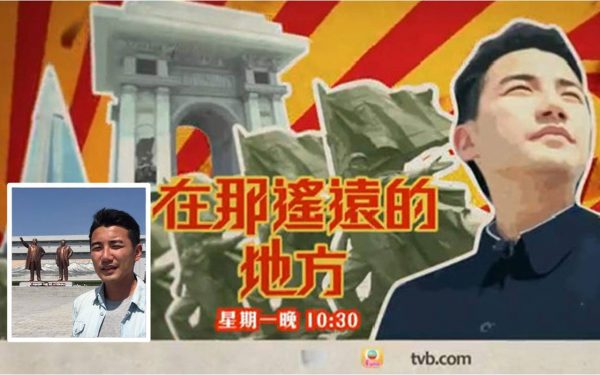 Past Projects:
DPRK 360
In 2014, we began our partnership with Aram Pan of DPRK360. Through 360 photography and video, this well-known project showcases the lesser-seen side of the DPRK. Our ongoing collaboration has seen world firsts in terms of what is allowed in North Korea, and will continue through 2016. Link
Atlas of Beauty
The Atlas of Beauty is a project by Romanian photographer Mihaela Noroc to document the beauty and diversity of women from different parts of the world. In 2015 we arranged for Mihaela to visit North Korea for her project, taking care of her permits and arranging her itinerary in the country. The resulting photos were featured in various outlets including The Guardian and also went viral in China and Vietnam!
Overlander TV
In 2013, travel filmmakers Overlander TV visited North Korea. We arranged logistics and permissions for the trip, which became one of their most popular pieces. The success of the collaboration opened doors and built trust in a time when it was much more difficult for media to visit. Link
Journalistic Projects
Pioneer Media has helped with various journalistic projects. With our wealth of contacts around the country as well as on the spot knowledge of the local environment and culture, Pioneer Media can help facilitate all kinds of journalistic projects in China, although due to the somewhat sensitive nature of the work, we won't go into details here, so get in touch [media@youngpioneertours.net] for further details.
Family Projects
In 2017 YPT organised our first family project in China. We organized a trip for a family from the US who had adopted from Yanji, China, a decade previously. We organized the trip back to China and facilitated interpretation services between the family and the Chinese former foster family, providing a uniquely memorable and emotional experience for both sides.
With our expert local knowledge and bilingual western guides in China we can make almost any specific trip or project come to life. You just need to get in touch [media@youngpioneertours.net]