I've been leading tours in North Korea for numerous years and making the constant train journey between Beijing and Pyongyang. This lead me to decide to give up my years living in the big smoke and relocate myself to Dandong, thus also opening up our Young Pioneer Tours office in the far east of China.
When I first explored Dandong in 2013 I found the city to be oddly charming. The people are smiling despite the long winters. The streets are aligned as grids much like a small Manhattan Island. The city's most popular attraction is a bridge that's broken and a bridge that cost a lot of money and has no traffic. Lastly, BBQ is the most common thing to do in the evening.
What puts Dandong on the map is its most unique neighbour, North Korea. Dandong is the gateway for tourism and trade for the Koreans and Chinese. Located 500 meters across the Yalu River (Amnok River for Korean) is Sinuiju city, with 400,000 North Koreans. Dandong has inherited Han Chinese, Manchurian and the ethnic Korean culture.
Whilst I'm traveling around China, I'm usually asked by locals where I live. When my reply is Dandong their reactions are along the lines of "Oh, so dangerous!". Even the taxi drivers in Dandong ask me if I'm scared to live here. I reply to them if they're scared. They laugh. There's one international school in Dandong with a few North Korean students. I met with the now former headteacher of the campus (who was an American) and he tells me he has major issues hiring foreign teachers because of the location of the school is so close to the DPRK. He went on to say the candidates first accept the offer thinking, "cool, I got a teaching job in China!". Later they look up the location on Google Maps and decline the offer.
When it comes down to it, Dandong, just like any other city in China is relatively safe. Crime is extremely low, I've left my phone, scarf, charging cables behind in cafes, restaurants, taxis and they've chased me down willing to return it. The people in Dandong are very welcoming yet very intrigued why you would want to visit North Korea when China has everything, and North Korea is poor.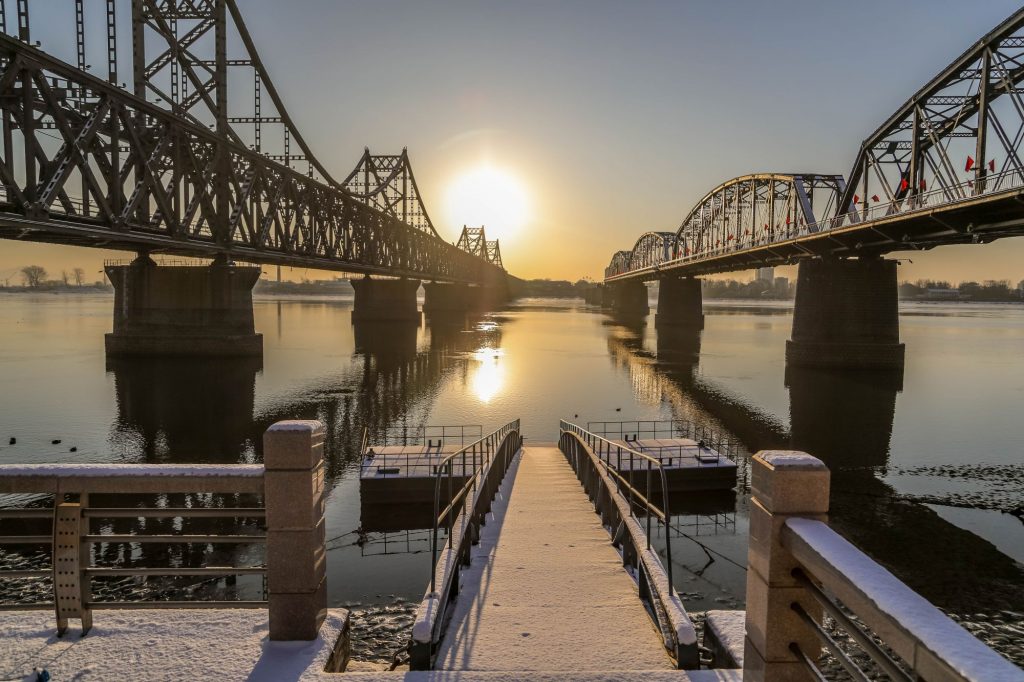 It's rare for me to find someone living in Dandong who has been to North Korea or let alone has the interest to travel there. When travelling to Korea is brought up in conversations it is mostly about South Korea. If you're stopping by Dandong, I recommend taking a walk along the Yalu River for a chance to mingle with the locals and gaze upon North Korea.
You can head to Tiger Mountain (Hu Shan) which is the most eastern part of the Great Wall of China and have a bird's eye view of the DPRK from the peak. Don't be afraid to enter a restaurant with smoke billowing from the front. Dandong BBQ is the best in China.
Want to know even more about Dandong? Follow my guide here.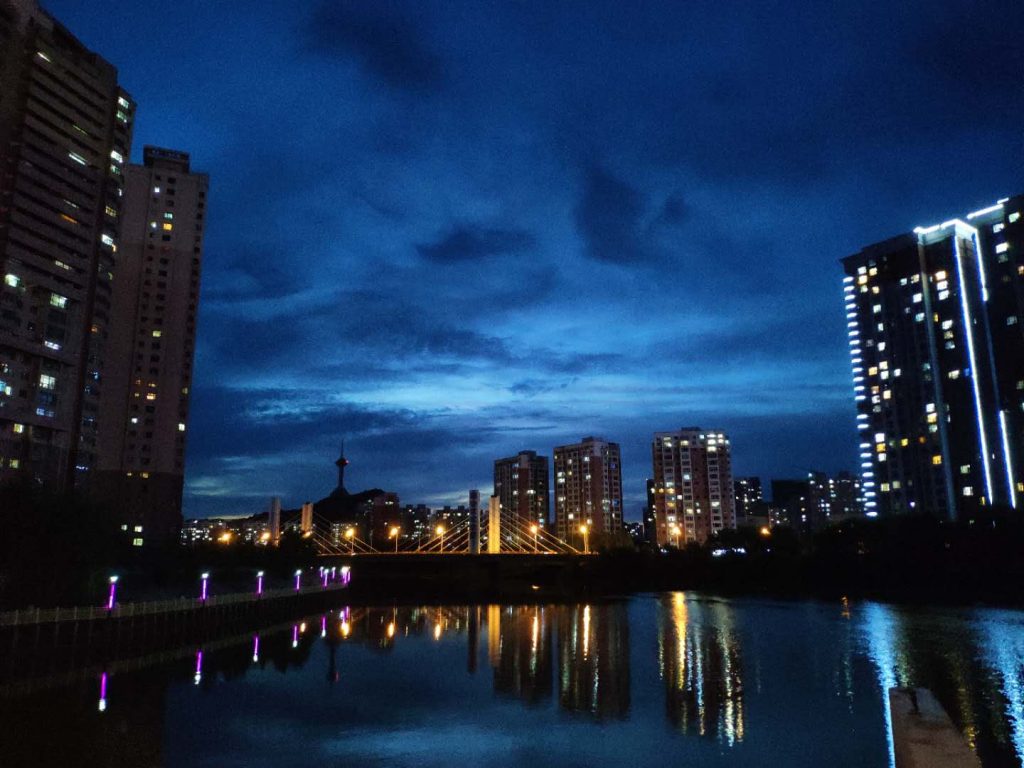 Young Pioneer Tours offer day trips to Sinuiju North Korea as well as a quick 3 day tour to Pyongyang – also the cheapest tour to North Korea.
YPT also offer an extensive Borderlands Tour, taking you through China along the border cities of North Korea.
About Post Author
.