Introduction
Air Koryo (고려항공) is the national airline of North Korea and only airline of the DPRK. Air Koryo was first established in 1945 and is now a state-owned company based at Pyongyang Sunan International Airport connecting Pyongyang to the rest of the world via China and Russia.
There are multiple weekly scheduled flights between Beijing and Pyongyang making it the busiest flight route for Air Koryo. Other scheduled international flight routes include Shenyang in the northeast of China and Vladivostok on the east coast of Russia. There are occasional flights chartered between Shanghai and Macau. Previously there were special scheduled flights between Bangkok in Thailand, Kuala Lumpur in Malaysia, Kuwait, and Singapore.
These international routes are flown with Air Koryo's newest aircrafts acquired between 2007 and 2015. The older aircrafts from the former Soviet Union are used only on domestic flights within the country which we fly during our northeast tours.
Air Koryo is often referred to online and branded by the media as the "only one-star airline" or the "worst airline in the world". This stigma and the 'one-star' rating was given to Air Koryo by Skytrax – a privately owned airline and airport review website that ranks airlines based on their overall flight experience which includes frequent flyer programs, airport lounge access and in-flight entertainment.
Although Skytrax ratings are unofficial, the 'one-star airline' tagline gained popularity with travel blogs and tabloids. Skytrax has since changed their rating of Air Koryo to 'Airline not rated' and Air Koryo has received a 6/10 rating by the website's registered users.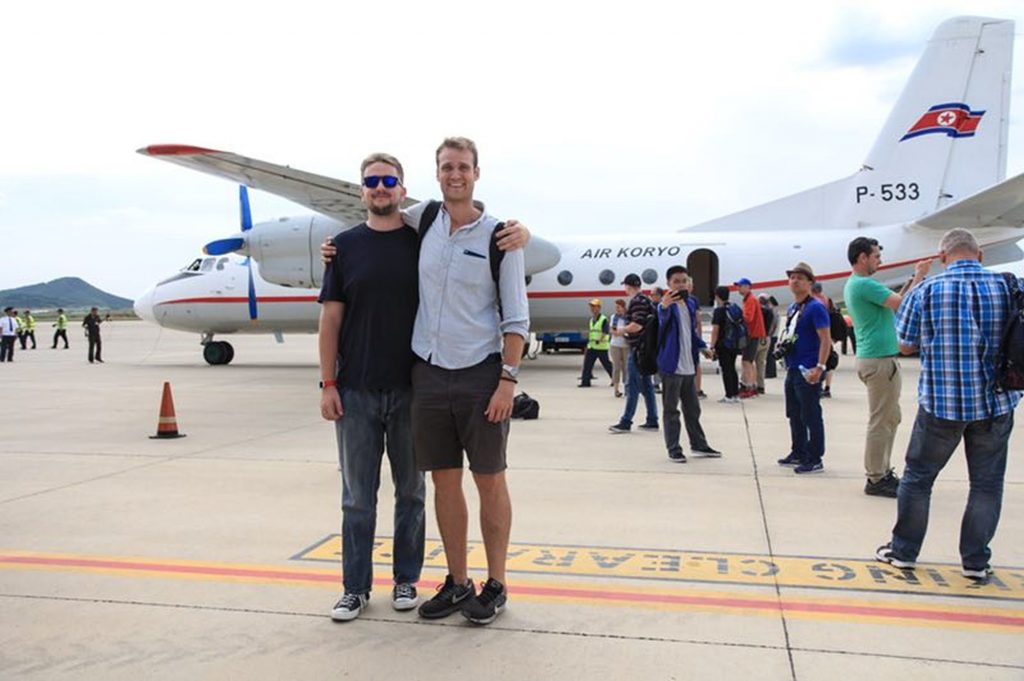 Table of Contents
Air Koryo Scheduled Timetable
Air Koryo History
Air Koryo was first established as a joint venture with the Soviet Union after the end of World War II in 1945 with initial flight routes taking place between Pyongyang, Hamhung and Chongjin. The first international flight took place from Pyongyang to Moscow with multiple stopovers within Russia. Beijing and the eastern Russian city of Khabarovsk were later included.
Flights were suspended in 1950 when the Korean War broke out and resumed again in 1953. During the late 1950s the airline was given the official name of Chosonminhang (조선민항) – Korean Airways. Air Koryo's fleet first consisted of a Soviet made Antonov An-2, Ilyushin Il-12, and Lisunov Li-2 aircrafts.
During the 1960s the Ilyushin Il-14 and Ilyushin Il-18 were acquired. The first jets were added to the fleet in 1975 with Russia's newest Tu-154 aircraft which enabled Korean Airways to extend their flight network to East Berlin, Sofia in Bulgaria and Prague in Czechoslovakia.
In 1982 a major milestone was achieved by the airliner with including the Ilyushin Il-62 enabling direct flights between Moscow and Pyongyang. Flights between Pyongyang and Japan started during the 1980s due to the demand by the Chongryon – Korean Japanese wishing to visit family members and conduct business within the DPRK.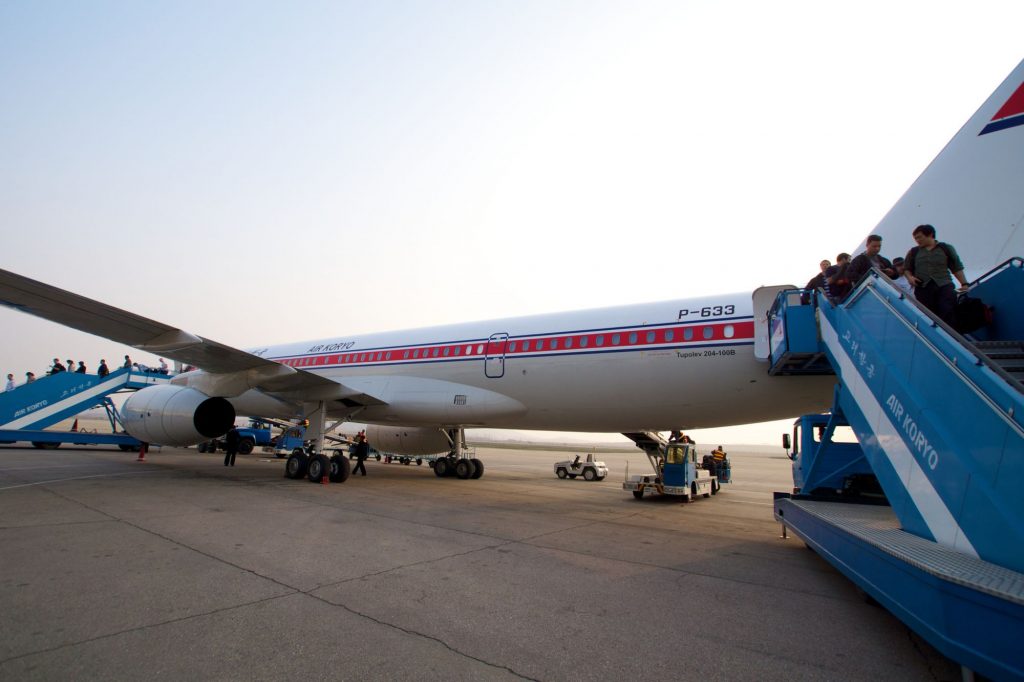 In 1992, Chosonminhang was renamed to Air Koryo and remains the official name of the airliner. At this time Air Koryo introduced the largest aircraft to their fleet, three Ilyushin Il-76 for cargo delivery purposes.
In 2003, the first regular chartered flights between North and South Korea took place creating a historical moment for the two divided nations. A total of 40 operated return services to Seoul, Yangyang and Busan in South Korea were conducted. This service however was suspended indefinitely but briefly resumed in 2014 for the Asian Games.
In 2007 the first Tu-204-300 fitted with 16 business class seats and 150 economy seats was added and saw a modernization of Air Koryo's international fleet. This allowed Air Koryo to include two new scheduled international routes to Singapore and Bangkok in 2008.
In 2010 the Air Koryo further expanded their fleet with a new Tu-204-100B jet and were given the rights to operate flights within the European Union. In 2011, two new international flight routes direct to Kuwait City and Kuala Lumpur were opened. However, international flight routes to Singapore, Bangkok, Kuwait City and Kuala Lumpur were cancelled in 2012 due to a UN Security Council resolution urging member states to deny permission to North Korean aircrafts for take-off, land, and overfly. In 2013 and 2015, two new Antonov An-148 aircrafts were added to the fleet.
How to get to Pyongyang with Air Koryo
Air Koryo schedules three weekly international flights from Pyongyang between Beijing, Shenyang, Vladivostok and one domestically to Orang county located near North Korea's third largest city of Chongjin in North Hamgyong province.
It is possible to charter international Air Koryo flights to other Chinese cities including Shanghai, as well as other cities in North Korea including Samjiyon county located on the Chinese border and the only way to access Mt. Paektu within the country, Wonsan on the east coast close to Mt. Kumgang, Hamhung – North Korea's second largest city, and Sinuiju on the Chinese border where it's possible for tourists to exit and enter the DPRK via train.
It is also possible to schedule chartered helicopter flights on a Mil Mi-17 helicopter over Pyongyang and to Mt. Myohyang where the International Friendship Exhibition is located nearby.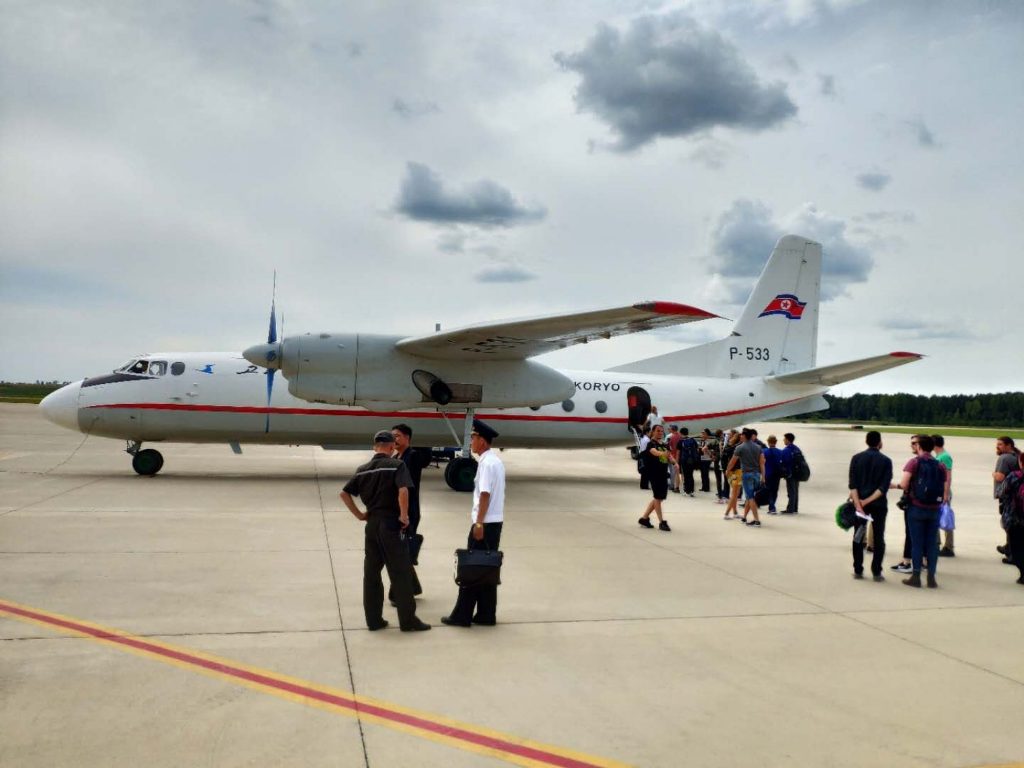 Air Koryo Safety
From our experience in regards to safety Air Koryo are just like any other airliner in the world and take aviation safety very seriously. All Air Koryo international flights meet the specific international aviation regulations with their newest jets in the fleet.
No electronics, lithium batteries, or lighters are allowed into check-in luggage. Before departing a pre-flight safety demonstration video is shown in Korean with English subtitles. Emergency procedure cards are placed in every seat pocket. Announcements made by the cabin crew are done so with both Korean and English. Smoking is strictly prohibited, and passengers are reminded to wear their seatbelt whilst seated, stow tray tables, and window shades up for takeoffs and landings.
Air Koryo Fleet
The international fleet consists of the following modern Russian aircrafts
1 Tupolev TU-204-300 (166 seats)
1 Tupolev TU-204-100B (176 seats)
2 Antonov AN-148-100B (73 seats)
The domestic fleet which are used for scheduled and charter services within the DPRK are are former Soviet made planes. A highlight for aviation enthusiasts.
2 Ilyushin IL-62M (150 seats)
1 Ilyushin IL-62M customised VIP plane
2 Tupolev TU-154-B (136 seats)
2 Tupolev TU-134 (72 seats)
1 Ilyushin IL-18D (100 seats)
3 Antonov AN-24 (48 seats)
3 Ilyushin IL-76 Cargo
2 Mil Mi-17 helicopters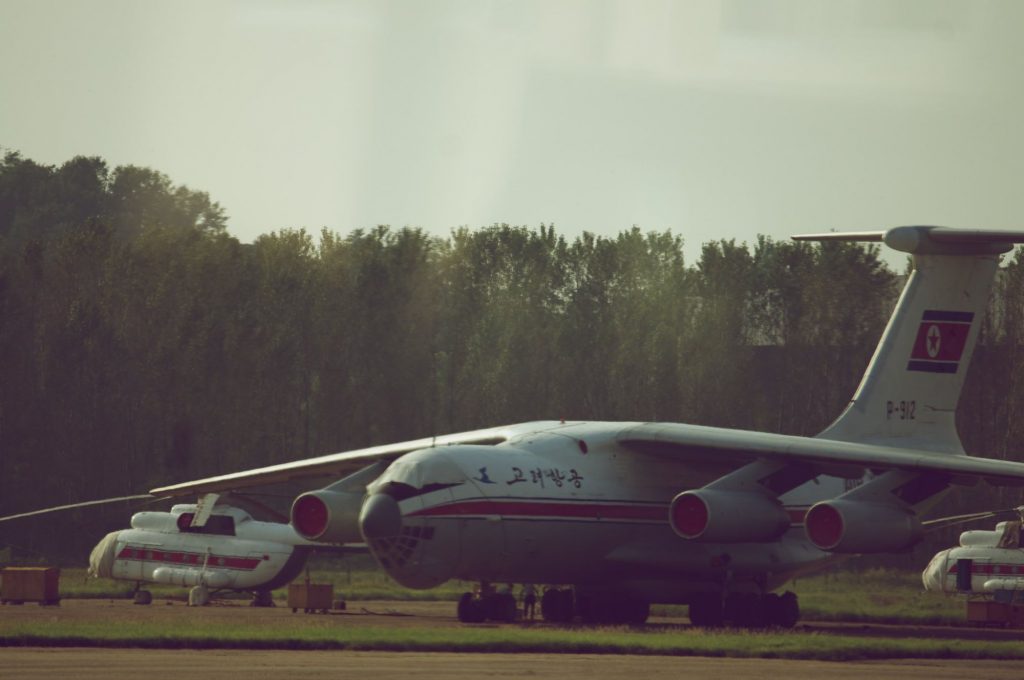 Air Koryo Accidents and Incidents
In 1979, a Chosonminhang Tupolev Tu-154B undershot a landing at Budapest Ferihegy Airport in Hungary causing damage to the landing gear and wing. There were no deaths.
In 1983, a Chosonminhang Ilyushin Il-62M on a non-scheduled international passenger flight from Pyongyang to Conakry in Guinea crashed at the Fouta Djallon Mountains in Guinea. All 23 people on board were killed.
On 22 July 2016, an Air Koryo Tupolev Tu-204-300 on a flight from Beijing to Pyongyang, made an emergency landing at Shenyang Airport due to reports of smoke in the cabin. Oxygen masks were deployed due to an oxygen shortage. No injuries or fatalities.
Air Koryo Scheduled Timetable
Beijing
Monday – Usually only available between 1st April to October 30th
Departing Beijing: 12:00pm arriving Pyongyang: 3:00pm
Departing Pyongyang: 9:00am arriving Beijing: 10:00am
Tuesday – Available all year round
Departing Beijing: 1:00pm arriving Pyongyang: 4:00pm
Departing Pyongyang: 8:50am arriving Beijing: 9:50am
Thursday – Available all year round
Departing Beijing: 2:00pm arriving Pyongyang: 5:00pm
Departing Pyongyang: 10:30am arriving Beijing: 11:30am
Friday – Usually only available between 1st April to October 30th
Departing Beijing: 12:00pm arriving Pyongyang: 3:00pm
Departing Pyongyang: 9:00am arriving Beijing: 10:00am
Saturday – Available all year round
Departing Beijing: 1:00pm arriving Pyongyang: 4:00pm
Departing Pyongyang: 8:50am arriving Beijing: 9:50am
Shenyang
Monday / Saturday
Departing Shenyang: 2:00pm arriving Pyongyang: 4:00pm
Departing Pyongyang: 11:50am arriving Shenyang: 12:00pm
Shanghai – Chartered flight schedules
Shanghai to Pyongyang Friday / Monday
Departing Shanghai: 12:30am arriving Pyongyang: 3:50am
Pyongyang to Shanghai Thursday / Sunday
Departing Pyongyang: 10:10pm arriving Beijing: 11:30pm
Vladivostok
Monday / Friday
Departing Vladivostok: 12:20pm arriving Pyongyang: 1:00pm
Departing Pyongyang: 8:30am arriving Vladivostok: 11:00am
Contact us to arrange your Air Koryo bookings. It is not possible for tourists to book their tickets directly with Air Koryo.
.