Pyongyang is usually people's first stop when they come to visit North Korea. With our short ultra budget tours being some of our most popular ones, many tourists come and expect to be able to catch the whole city in just a day, have their fill, and head back. In reality, the capital city of Pyongyang is actually very big – with lots on offer!
Spending even a few days in this city you won't run out of things to do. Here's a list of our favourite things to do in Pyongyang!
---
– Monuments, Statues, Museums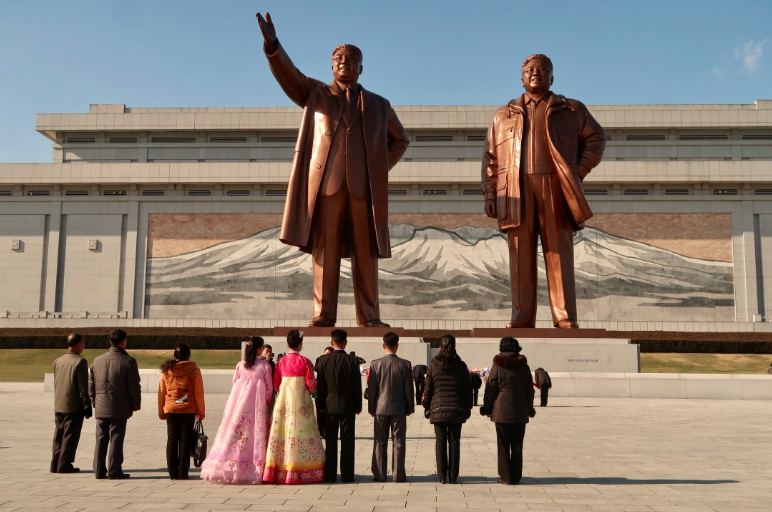 Visit all of the grand sites you've read about – the Party Foundation Monument, the Mansudae Bronze Statues, the Chollima statue, and many more! You can also take a trip to the Kumsusan Palace of the Sun to pay your respects to Kim Il Sung and Kim Jong Il, where they both lie in state.
One of the most impressive museums in the world is in Pyongyang – the war museum. You could literally spend an entire day here exploring the many rooms and exhibitions it has to offer, including the USS-Pueblo – the only US ship still held captive. They truly save the best till last here – I don't want to give any spoilers, but it's definitely worth it.
– Cycle/Walk around the streets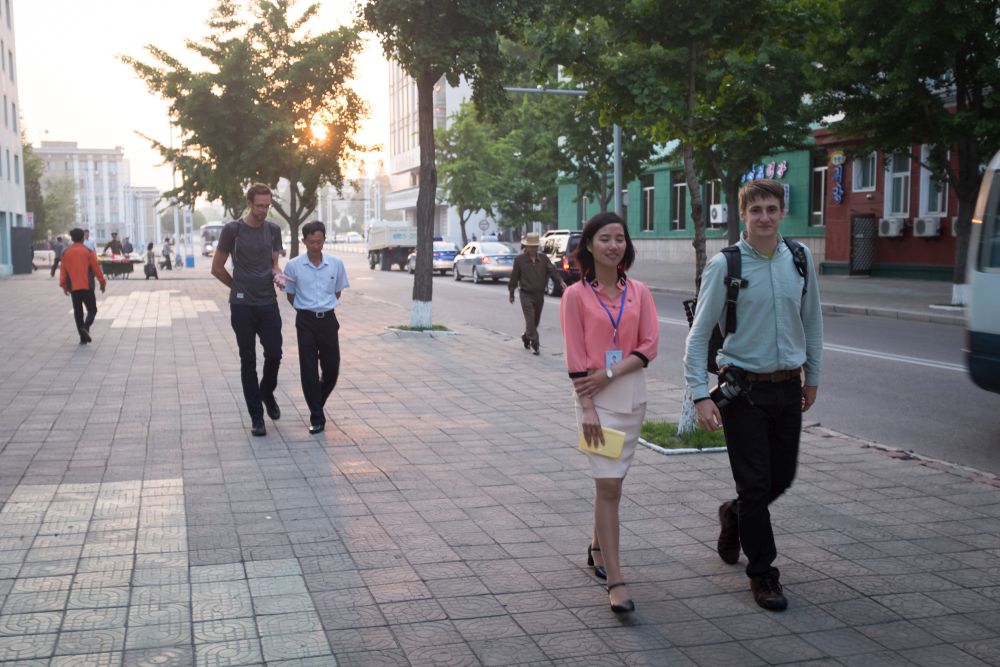 Pyongyang is a very new city, constantly changing and developing.
All of the streets offer their own characteristics and charm, and it's great to just have a walk around, see people going about their daily life, or admire the architecture – all built at chollima speed. Not a fan of walking? Or being stuck in a bus? How about exploring Pyongyang on a bicycle?
– National Library
Each city in North Korea has its own library, but Pyongyang's also poses as the country's national library, called the Grand People's Study House. Again, you could spend a whole day here wandering around and enjoying the many different areas and rooms it has to offer, but a quick look round the different sections is enough to get a feel for it. This is where many students come to study for university, or just have a read. You can browse the books on offer, and listen to The Beatles in the music room.
There's also a killer city view from the top!
– Kwangbok Supermarket & use local currency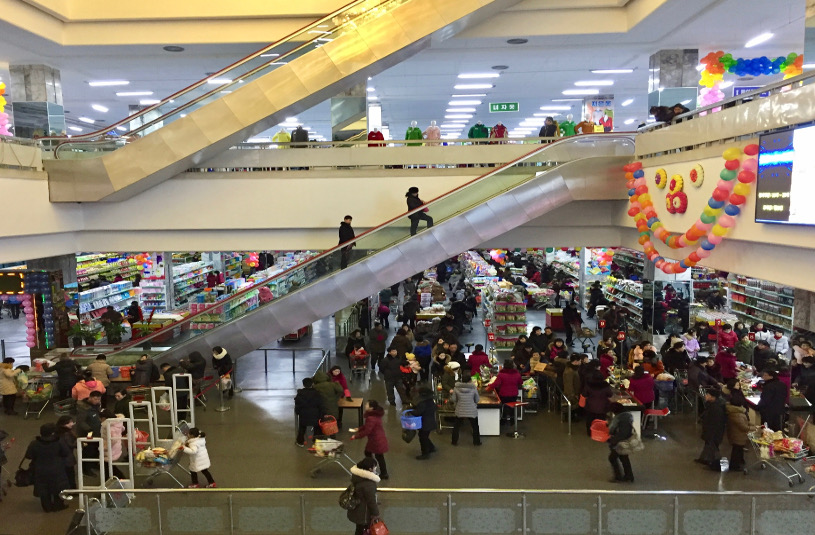 Visiting Kwangbok supermarket in town is a great experience. Take an hour or two to wander around this department store by yourself and enjoy exploring the local produce. Here you can visit the clothes shops and pick yourself up some North Korean attire, head to the supermarket for groceries/souvenirs, or go to the food court to fill up on a burger or fries. It's also a perfect place to fill up your suitcase with North Korean souvenirs for your family and friends (or yourself).
One of the main appeals of the department store is that you can only spend Korean Won here. This is usually not used by tourists, however, you can exchange your USD/EUR/CNY here for the local currency and go on a spending spree! It is not allowed to take currency out of the country, so make sure to spend everything you exchange!
– Bars
Koreans love a good drink. Over a pint of beer or a cup of soju is a great way to get to know anyone. Relax with a North Korean beer after a long day and chat with the other locals in one of the many local bars, or sample your way through the Taedonggang beers 1-7.
– Waterpark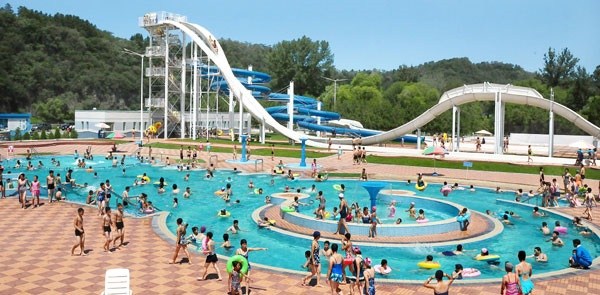 Spent a day walking round in the heat and need to cool down? Or spent a day in the freezing cold and need a warm up? The Munsu water park is perfect for a couple of hours of de-stress. You can get yourself a massage, play pool and have a drink, get yourself a haircut or manicure, or enjoy the water park, slides, and a cocktail by the pool.
– Have fun!
It's all very well running around and seeing as much as you can of the famous sites, but sometimes it's good to just chill out and enjoy doing "normal" things whilst in a new city, helping you relax and truly get in touch with the culture you're surrounded by. Try your hand at bowling, see a fantastic show at the circus, or experience ice skating in North Korea. There are many impressive sites in the capital city, but one of my favourite things to do in the country is to just chill out and let life carry on around me.
– Metro

Experience a few stops on the world's deepest metro system. It takes 3 minutes to get to the bottom on the escalator, and it maintains a comfortable 18 degrees throughout the year. The stations are all decorated beautifully, with large portraits or structures giving each its own theme. The carriages themselves are also cool, coming from *east* Berlin. You can still see the remains of where the maps and advertisements used to be. They were completely renovated, but the one thing that could not be changed were the windows. You can still see graffiti from East German on them!
A few stops not enough? Join us for our entire metro tour!
– Head out to places nearby
North Korea doesn't just stop at Pyongyang! We visit 8 out of the 9 provinces in the country, from North to South. On a trip to Pyongyang, you can take a day trip to the DMZ, the world's most guarded border, and visit Sariwon and Kaesong on the way. You can also add a Sinuiju extension to your trip if you're travelling by train and see a whole different area of the country before heading back to Dandong.
Feeling more adventurous? How about skiing in North Korea, chilling out at the beach, or climbing mountains? There's much more to this country than meets the eye!
Booking yourself onto a group tour allows you to see many of the main sites. Our Ultra budget tours take you around Pyongyang in one full day squeezing the must-sees in, whilst our longer tours give you time to explore the city and relax a bit. Itineraries are fairly flexible with group tours. So, if there is something you really want to do whilst in Pyongyang, our guides will do their best to makes sure this happens – time permitting!
---
If
you'd like to tailor your own tour for your own interests or have a big group coming along,


check out our independent tour prices here and get in touch to book a spot any time in

the year!
About Post Author
.