by Andy Khong
Langkawi, often referred to as the "Jewel of Kedah" is an enchanting archipelago and the largest island in the Langkawi district of Malaysia (Kedah is a state in Malaysia). Located in the Andaman Sea, just 30 kilometres (19 miles) off the north-west coast of Peninsular Malaysia, Langkawi is a tropical paradise that offers a wide range of attractions, natural beauty, and cultural experiences. Here's all you need to know about this captivating island:
1. Natural Beauty: Langkawi is renowned for its stunning natural landscapes, including lush rainforests, pristine beaches, and dramatic limestone formations. The Kilim Karst Geoforest Park is a UNESCO-listed geopark that features mangrove forests, karst hills, and diverse wildlife.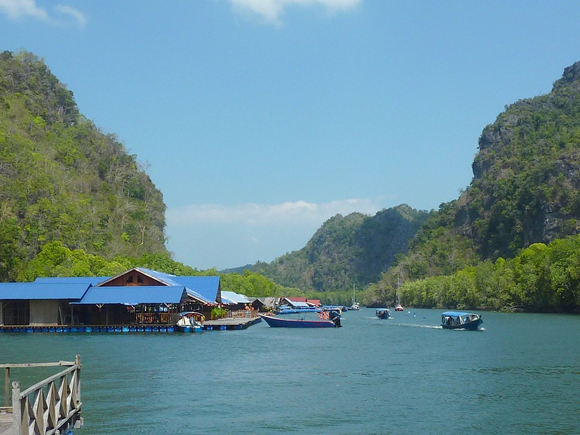 2. Beaches: The Island boasts numerous beautiful beaches like Pantai Cenang, Pantai Tengah, and Pantai Kok (Pantai in the Malay language means 'beach'). You can relax on soft, golden sands, swim in crystal-clear waters, or enjoy water sports like snorkelling, parasailing, and jet skiing.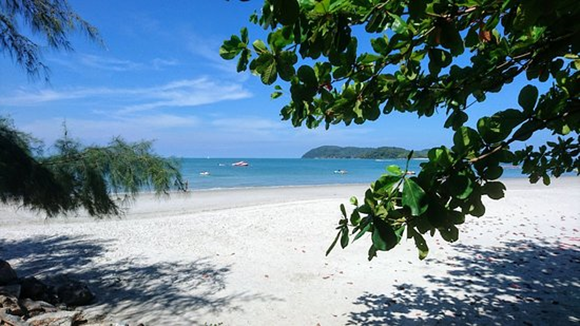 3. Cable Car and Sky Bridge: The Langkawi Cable Car takes you on a breath-taking journey to the top of Gunung Mat Cincang, offering panoramic views of the Andaman Sea and lush jungles (Gunung in the Malay language means 'mountain'). The famous Sky Bridge is a curved pedestrian bridge that gives you an awe-inspiring vantage point.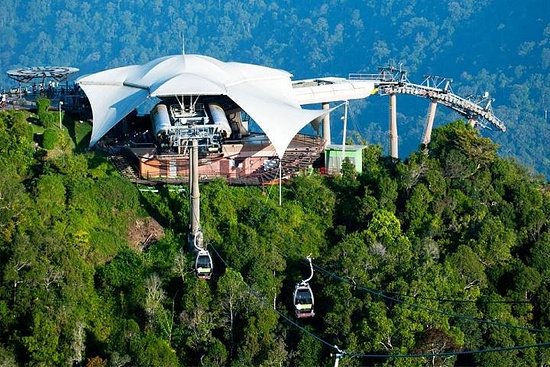 4. Waterfalls: Langkawi is home to several cascading waterfalls, including the Telaga Tujuh Waterfalls (Seven Wells) and Durian Perangin Waterfall. These are excellent places for a refreshing swim and a picnic.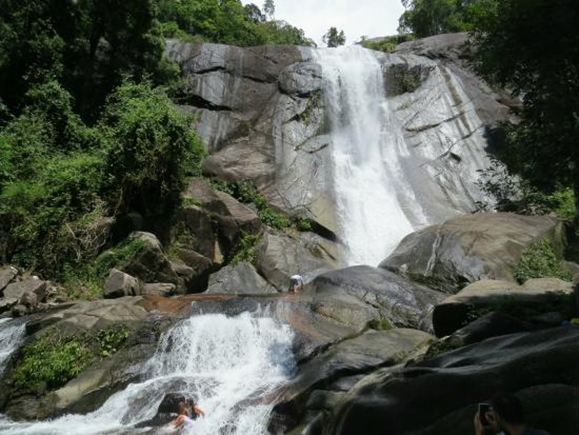 5. Island Hopping: Explore the surrounding islands on a boat tour. Visit Pulau Dayang Bunting to see the freshwater lake known as the "Pregnant Maiden Lake," or head to Pulau Payar Marine Park for snorkelling and diving adventures (Pulau in the Malay language means island). The fable of Pulau Dayang Bunting (Pregnant Maiden Lake) is that it has mystical powers that could heal infertility.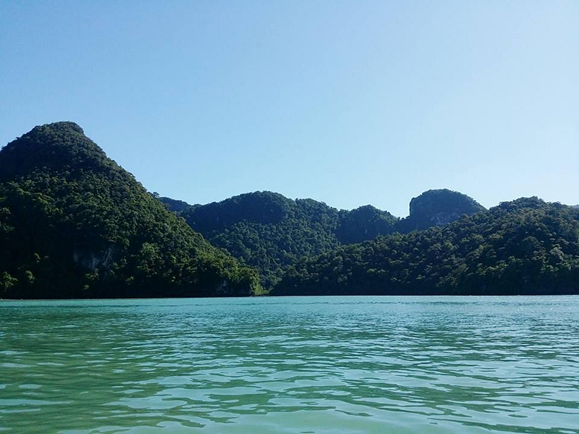 6. Wildlife: Langkawi is teeming with diverse flora and fauna. The Langkawi Wildlife Park and Underwater World Langkawi offer opportunities to see a variety of animals, from exotic birds to marine life.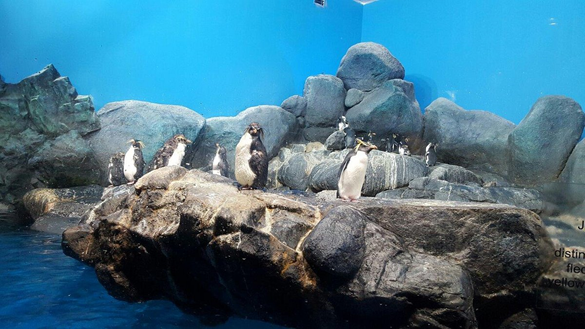 7. Historical and Cultural Sites: Explore Mahsuri's Tomb, a historical site that tells the story of a legendary maiden (Mahsuri binti Pandak Mayah). She was accused of adultery and executed by stabbing with a Keris (ceremonial dagger). Folklore mentioned that white blood flowed from her wound and birds flew in to cover her whole body, to signify her innocence. Before she died, Mahsuri placed a 7-generation curse on the island, which has thankfully passed over the generations!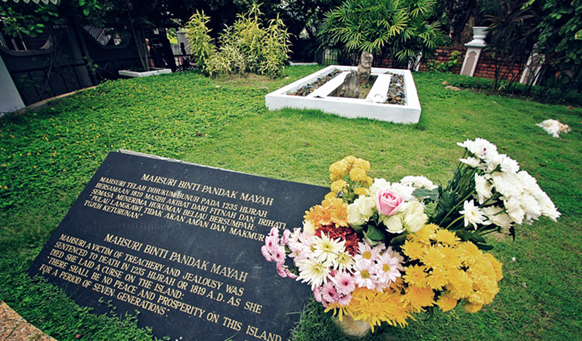 8. Duty-Free Shopping: Langkawi is a duty-free island, making it a great place for shopping. You can find various products, including chocolates, liquor, and electronics, at bargain prices.


9. Delicious Cuisine: Savour authentic Malaysian and international cuisine at the island's numerous restaurants and street food stalls.

Now, why should you visit Langkawi? Langkawi is a destination that offers something for everyone, from nature lovers and adventure seekers to those looking for relaxation and cultural experiences. Its stunning natural beauty, diverse activities, and friendly locals make it an ideal destination for a memorable vacation. Whether you want to explore the island's natural wonders, relax on pristine beaches, or delve into its rich history and culture, Langkawi has it all. So, pack your bags and embark on a journey to Langkawi to create unforgettable memories and discover the hidden gem of south-east Asia.

Articles that might interest you…

Haunted Kellie's Castle in Batu Gajah

Ipoh, a hidden gem

Cameron Highlands, "Malaysia's Little England"

Malacca, a city steeped in history

Penang, where history, culture, and culinary delights unite

Sabah, where nature, culture, and adventure converge

Sarawak, where nature, culture, and adventure unite

Brunei, tranquil abode which almost became part of Malaysia

Durians (King of Fruits)

Mangosteens (Queen of Fruits)

Konfrontasi: Indonesia's undeclared war on Malaysia

Wing Chun training in Malaysia

Merdeka 118, 2nd Tallest Building in the World

Putrajaya & Cyberjaya Malaysia's Futuristic Oasis

Genting Highlands Malaysia's Hilltop Paradise

Seremban From temples to tantalizing treats

Teluk Intan (Malaysia's Leaning Tower of Pisa)



About Post Author
.