by Andy Khong
Brunei, also known as "Brunei Darussalam", the Abode of Peace, is a small sovereign state located on the island of Borneo in south-east Asia.

Brunei has a rich history that dates back to the 7th century. The Bruneian Empire, once a powerful maritime kingdom, reached its peak during the 15th and 16th centuries, controlling various parts of Borneo and the Philippines. Brunei had a significant influence on the spread of Islam in south-east Asia.

In the 19th century, Brunei lost territories to the Brooke family, who established the Kingdom of Borneo (which later changed its name to Sarawak, now part of Malaysia). Brunei later became a British protectorate in 1888, and it remained under British control until gaining independence on 1st January 1984. Since then, Brunei has transitioned into a prosperous and stable nation.

Brunei is located on the northern coast of the island of Borneo in south-east Asia. It is bordered by the Malaysian states of Sarawak (formerly Borneo) and Sabah (formerly North Borneo), and is situated on the South China Sea. The country has a total area of approximately 5,765 square kilometers (2,226 square miles), making it one of the smallest countries in the world.

Brunei's landscape is dominated by lush rainforests, which cover about 70% of the country. The terrain consists of low-lying coastal areas, hilly regions, and the mountainous Temburong District in the eastern part of the country. The capital city, Bandar Seri Begawan, is located on the Brunei River and offers a blend of modern development and traditional architecture. The name, "Bandar Seri Begawan" is a combination of Malay and Sanskrit meaning, "City of the Blessed One": but as most tourists have problems pronouncing the name in entirety, refer to it as, "BSB", while locals call it, "Bandar" (meaning "City" in Malay).

Islam is the official religion of Brunei, and the majority of the population follows Islam. Islamic traditions and values have a significant influence on the country's culture and way of life, and it is an Islamic sultanate with a constitutional monarchy. The current Sultan of Brunei is Sultan Hassanal Bolkiah, who has been in power since 1967. The Sultan serves as both the head of state and the head of government.

Brunei has a prosperous economy primarily due to its oil and gas reserves. It is one of the wealthiest countries in south-east Asia, and its citizens enjoy high standards of living. The government provides generous welfare benefits to its citizens, including free education and healthcare.

Melayu Brunei (Brunei Malay) is the official language of the country. English is widely spoken and primarily used in business, official dealings, and as the medium of instruction in schools.

In recent times, Brunei has faced criticism for its implementation of Islam's Sharia law, which includes harsh punishments for certain offenses e.g. death by stoning for homosexuality; theft is subject to amputation of the right hand for first offense and the left foot for second offense. These laws apply to both citizens and visitors alike. It is essential for travelers to be aware of and respect the local customs, traditions, and legal framework during their visit.

Tourists need to be aware that Brunei has limited nightlife and entertainment as it is an Islamic country with strong adherence to religious values and traditions. The country follows a strict interpretation of Islamic law, and as a result, the sale and consumption of alcohol are prohibited. This ban applies to both locals and visitors. Similarly, smoking is also heavily restricted in Brunei. The government has implemented a comprehensive anti-smoking campaign, and smoking is not allowed in many public areas, including government buildings, educational institutions, healthcare facilities, and public transportation. Additionally, there are restrictions on the importation and sale of tobacco products.

Brunei offers several tourist attractions that showcase its rich cultural heritage, natural beauty, and architectural marvels. Some of the popular tourist attractions in Brunei are:
Sultan Omar Ali Saifuddien Mosque: This iconic mosque is one of the most recognizable landmarks in Brunei. It is a stunning example of Islamic architecture, featuring golden domes, marble minarets, and an artificial lagoon.
Jame'Asr Hassanil Bolkiah Mosque: Known for its grandeur and intricate design, this mosque is another architectural masterpiece in Brunei. It is one of the largest mosques in Southeast Asia, with its golden domes and elegant minarets.
Kampong Ayer (Water Village): Explore the unique Water Village, which is a collection of houses built on stilts above the Brunei River. It offers a glimpse into the traditional lifestyle of the locals and provides scenic views of the city.
Royal Regalia Museum: Located in the capital city, Bandar Seri Begawan, this museum showcases the opulent regalia and royal artifacts of Brunei's Sultan. It offers insights into the country's monarchy and history.
Istana Nurul Iman (The Light of Faith Palace): The official residence of the Sultan of Brunei, Istana Nurul Iman, is one of the largest residential palaces in the world. While it is not open to the public, visitors can admire its grandeur from the outside.
Ulu Temburong National Park: For nature enthusiasts, a visit to Ulu Temburong National Park is a must. This pristine rainforest offers opportunities for trekking, canopy walks, and river cruises to explore the diverse flora and fauna.
Tasek Merimbun: This tranquil lake located in Tutong District is Brunei's largest natural lake. It is surrounded by lush vegetation, making it a perfect spot for picnics, birdwatching, and peaceful walks.
Brunei Museum: Discover Brunei's history, culture, and heritage at the Brunei Museum. The museum exhibits artifacts, traditional costumes, and historical items that provide insights into the country's past.
Jerudong Park: If you're looking for family-friendly entertainment, Jerudong Park is a popular amusement park with various rides, attractions, and recreational activities for all ages.
Pantai Seri Kenangan: is a serene beach offers a picturesque coastline, clear blue waters, and stunning sunsets. It's a great spot for relaxation and picnics, also known as Tutong Beach.

Brunei offers a safe and secure environment for travelers, with low crime rates and a reputation for hospitality. Its well-developed infrastructure and modern amenities ensure comfortable travel experiences.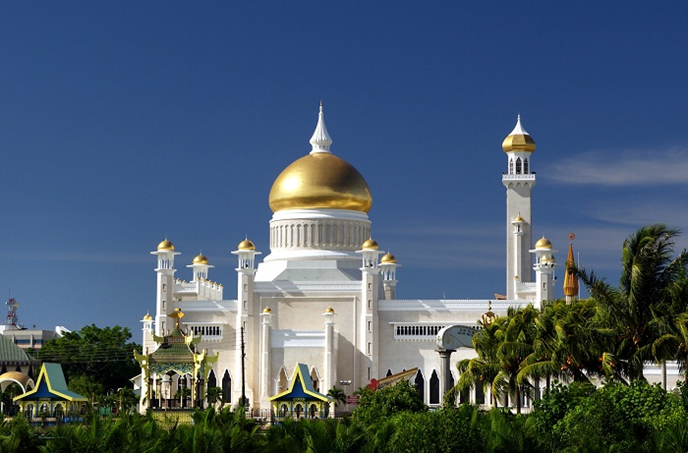 Sultan Omar Ali Saifuddien Mosque.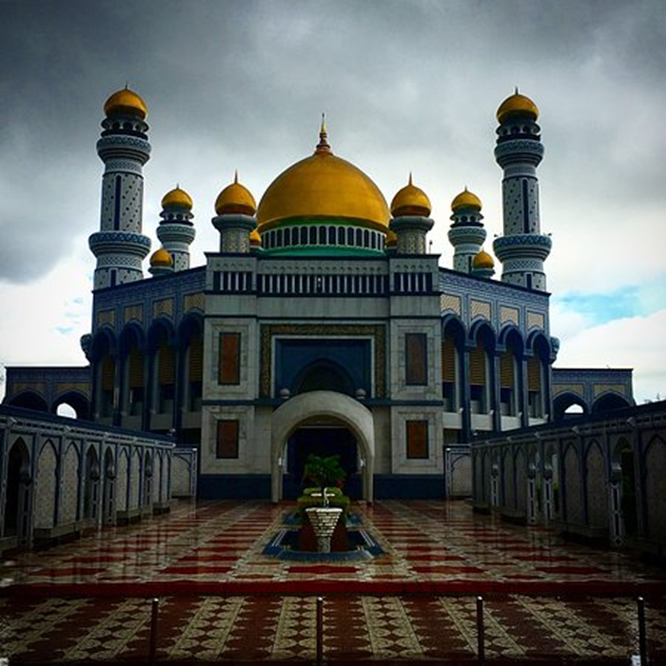 Jame'Asr Hassanil Bolkiah Mosque.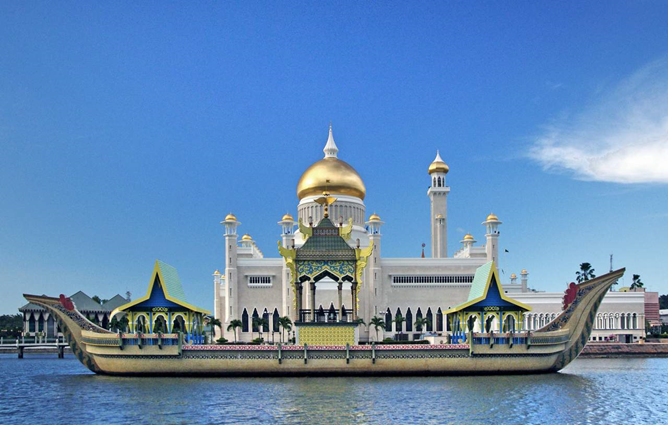 Istana Nurul Iman.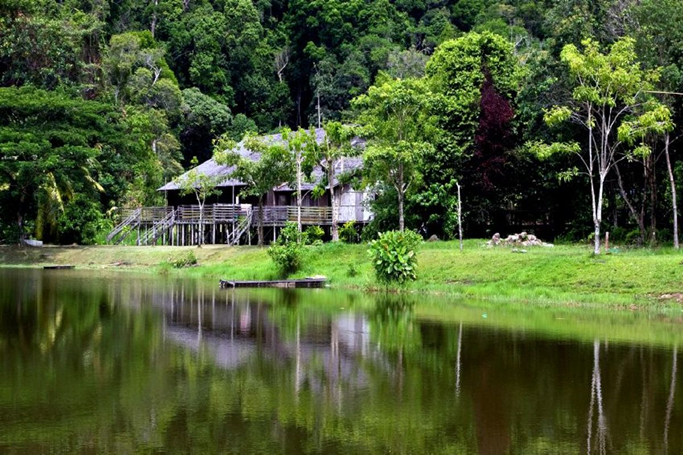 Tasek Merimbun.

If you haven't been, do go embrace the charm of Brunei, and let its enchanting allure create lasting memories.  



About Post Author
.