by Andy Khong
Genting Highlands, often referred to as simply Genting, is a popular hill station and resort destination located in the state of Pahang, Malaysia. Nestled amidst the Titiwangsa Mountains, it is approximately 1,800 metres (5,900 feet) above sea level, making it one of the coolest and most refreshing destinations in Malaysia.
Cool Climate: Genting Highlands enjoys a cool and refreshing climate throughout the year, making it a perfect escape from the heat and humidity of lowland Malaysia. The temperature typically ranges between 15°C to 25°C (59°F to 77°F), offering a pleasant getaway.
Entertainment and Casinos: It is often called the "City of Entertainment" due to its numerous entertainment options. Genting is home to several casinos, including the famous Resorts World Genting Casino, making it a popular destination for those who enjoy gaming and nightlife.
Theme Parks: Genting Highlands boasts two impressive theme parks – Genting Theme Park and the newly renovated Skytropolis Funland. These parks offer a variety of thrilling rides and attractions suitable for visitors of all ages.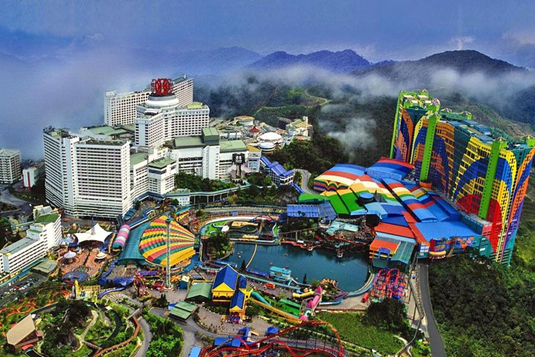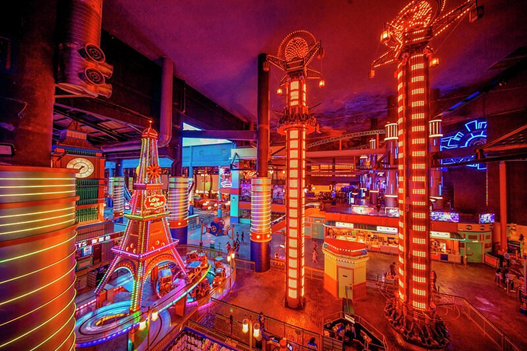 4. Indoor Activities: Given the high-altitude location, Genting has numerous indoor attractions such as the SnowWorld, Ripley's Believe It or Not! Odditorium, and the Sky Venture wind tunnel for indoor skydiving.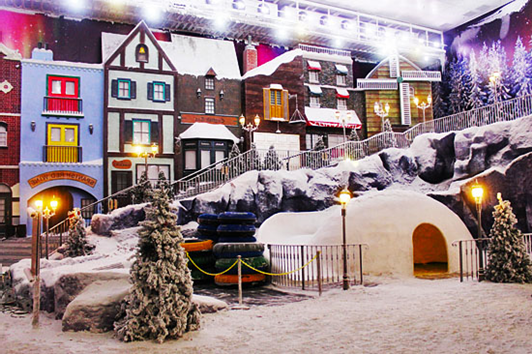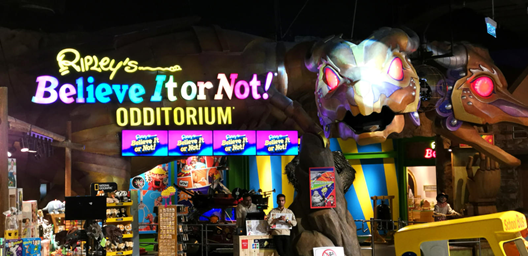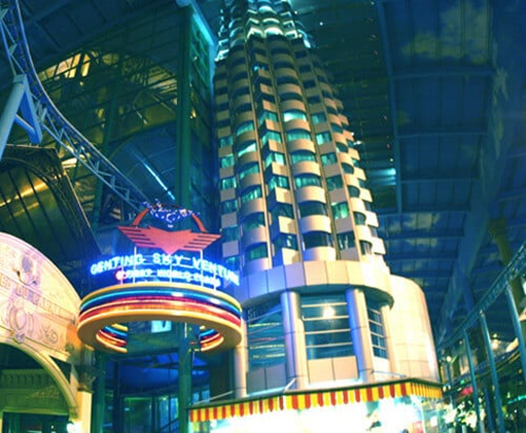 5. Shopping and Dining: Visitors can explore the shopping malls within the resort, offering a wide range of retail shops, restaurants, and cafes. You can find everything from international brands to local Malaysian products and cuisine.
6. Scenic Views: The journey to Genting Highlands is itself a treat as you ascend the winding roads amidst lush greenery. Once at the summit, you'll be treated to panoramic views of the surrounding mountains and forests.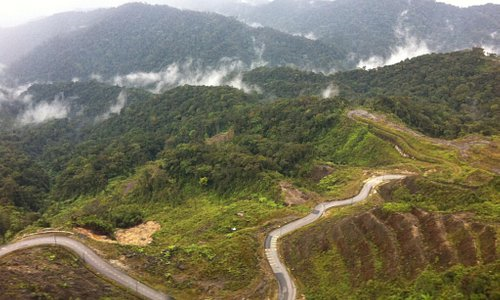 7. Genting Highlands Premium Outlets: If you're a shopaholic, don't miss the Genting Highlands Premium Outlets, which feature a variety of high-end brands and designer stores. The prices of some goods here are >50% of what you would pay in Kuala Lumpur!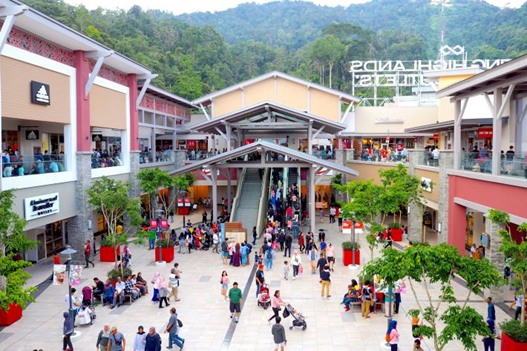 8. Genting Skyway: The Genting Skyway is a cable car system that offers breath-taking views of the surrounding landscape as you travel to the resort. It's one of the longest and fastest cable car rides in Southeast Asia.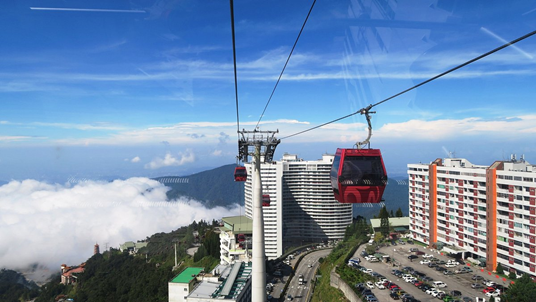 9. Genting Strawberry Leisure Farm: For nature enthusiasts, this farm offers the opportunity to pick your strawberries, explore lush gardens, and take in the stunning views of the surrounding hills.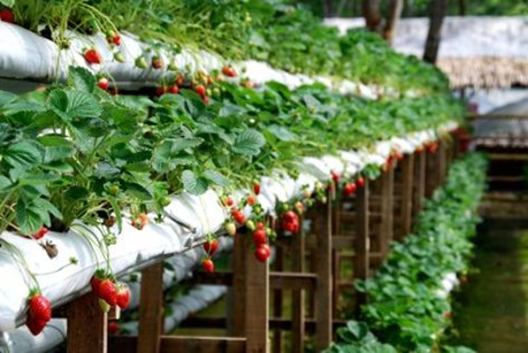 10. Chin Swee Cave Temple: This picturesque temple is nestled in the hills, providing a tranquil escape and the opportunity to admire the ornate architecture.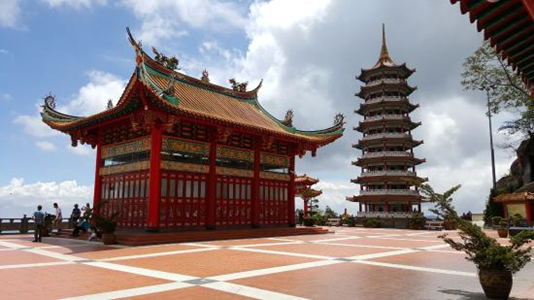 Genting Highlands is a truly unique destination that combines natural beauty with exciting entertainment options. Whether you're seeking relaxation in a cool climate, an adrenaline rush from thrilling rides, or a taste of Malaysia's vibrant culture, Genting has something for everyone. The resort's dedication to providing world-class entertainment and experiences ensures that your visit will be unforgettable.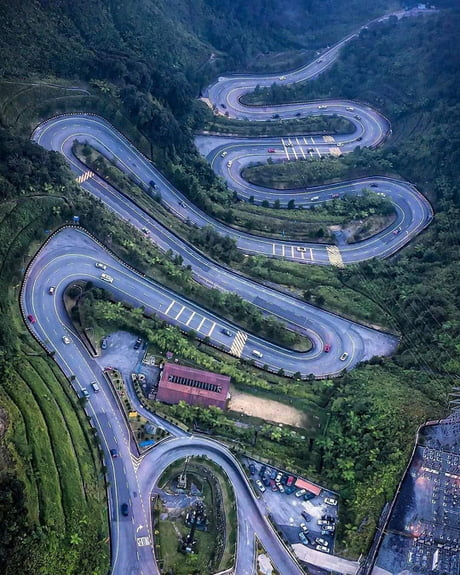 Additionally, the journey to Genting is an experience in itself, with picturesque views and a sense of escape from the hustle and bustle of everyday life. So, if you're looking for a memorable getaway where you can indulge in luxury, have fun, and connect with nature, Genting Highlands is the perfect place to visit. Don't miss the chance to create lasting memories in this high-altitude paradise!

Articles that might interest you…

Haunted Kellie's Castle in Batu Gajah

Ipoh, a hidden gem

Cameron Highlands, "Malaysia's Little England"

Malacca, a city steeped in history

Penang, where history, culture, and culinary delights unite



Merdeka 118, 2nd Tallest Building in the World

Putrajaya & Cyberjaya

About Post Author
.