by Andy Khong
Lonely Planet, a well-known travel guidebook publisher, named Ipoh in 2016 as one of the "Best in Asia" destinations and included it in their list of "10 Coolest Places to Visit". This recognition brought international attention to Ipoh as a vibrant and emerging travel destination. Lonely Planet highlighted Ipoh's culinary scene, street art, and the revitalization of its historic buildings as factors that contributed to its inclusion on the list. The recognition helped to boost tourism in Ipoh and attracted more travellers to explore the city's unique charm.

Ipoh is named after the Ipoh tree whose scientific name is 'Antiaris Toxicarial'. The tree sap is poisonous and was used by the "orang asli" (natives) on their blow darts as weapon to kill people. There are very few Ipoh trees left today, and if any, are fenced off from the public.

Ipoh is a located in the state of Perak, Malaysia. It is the capital of the Perak state and is situated approximately 200 kilometres (125 miles) north of Kuala Lumpur, the country's capital. Ipoh is known for its rich history, colonial-era architecture, delicious food, and beautiful natural attractions.
Historically, Ipoh grew rapidly during the late 19th century and early 20th century due to the tin mining industry. The city was a major tin mining centre, attracting many immigrants from the southern provinces (Guangdong, Guangxi, and Fujian) of China who played a significant role in the development of Ipoh. As a result, Ipoh has a strong Chinese cultural influence, with southern Chinese dialects being Cantonese, Hakka, Hokkien, and Teo Chew spoken all over Perak state. During the tin mining boom, Ipoh had the 2nd largest population and was the city with the most number of millionaires in Malaysia.
One of the notable features of Ipoh is its architecture. The city showcases a blend of colonial and Chinese architectural styles. You can find many well-preserved colonial-era buildings, such as the Ipoh Railway Station, which is a beautiful Moorish-style structure (nicknamed "Taj Mahal of Ipoh"). The Old Town area of Ipoh is particularly famous for its charming buildings and nostalgic atmosphere.
Ipoh is also renowned for its delicious food. The city is a paradise for food lovers, with a wide range of culinary delights that people from all over Malaysia and Singapore travel to Ipoh just for the food. Ipoh is particularly famous for its local specialties, including Ipoh White Coffee, a type of coffee made from local coffee beans roasted in margarine giving it a smoother finer taste, and Ipoh Chicken Rice, a flavourful dish of steamed chicken served with aromatic rice and a variety of condiments. Other popular dishes include Ipoh Hor Fun (velvety flat rice noodles served with succulent shredded chicken, prawns, and flavourful broth), Popiah (spring roll version of a light egg-white pancake stuffed with vegetables, bean sprouts, and doused in chilli sauce), Chee Cheong Fun (rice noodle rolls sprinkled with dried shrimps, shallot, and doused with soy, chilli, and Hoi Sin sauce), Curry Mee (fresh egg and rice noodles drenched in coconut milk broth with barbecue pork (char siew), shredded chicken, shrimps and bean sprouts), Bean Sprout Chicken (Ipoh's signature dish of succulent tender steamed chicken with a plate of blanched Ipoh bean sprouts), and Tau Foo Far (silky soybean curd dessert).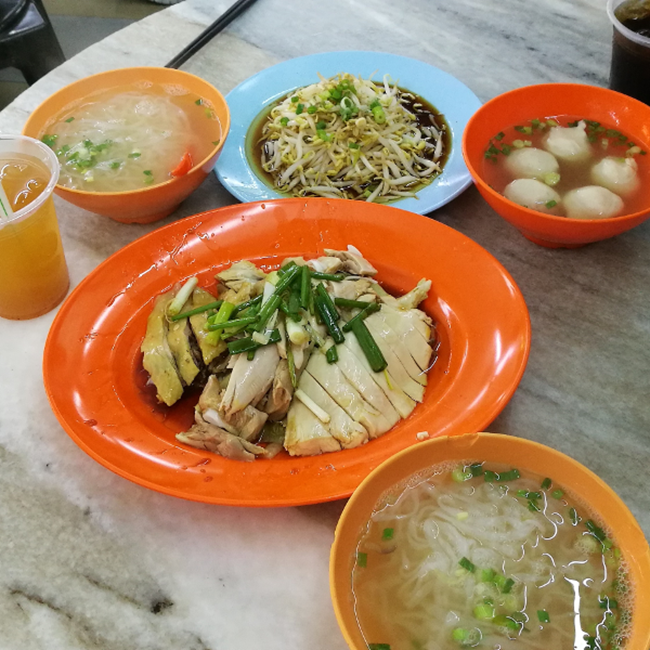 Ipoh Bean Sprout Chicken, Hor Fun (velvety flat rice noodle), Fish Balls, and Salted Plum Juice.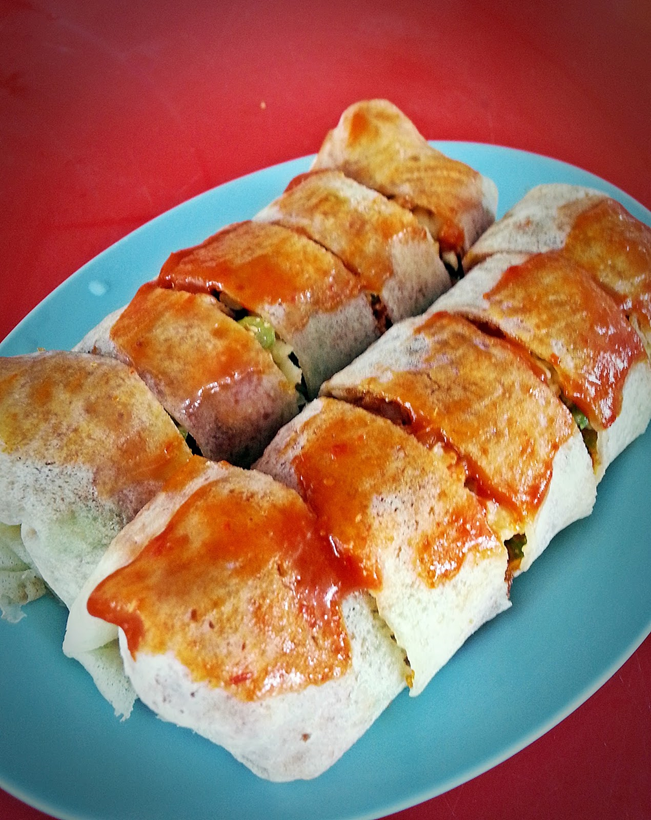 Popiah (spring roll version of a light egg-white pancake stuffed with vegetables, bean sprouts, and doused in chilli sauce).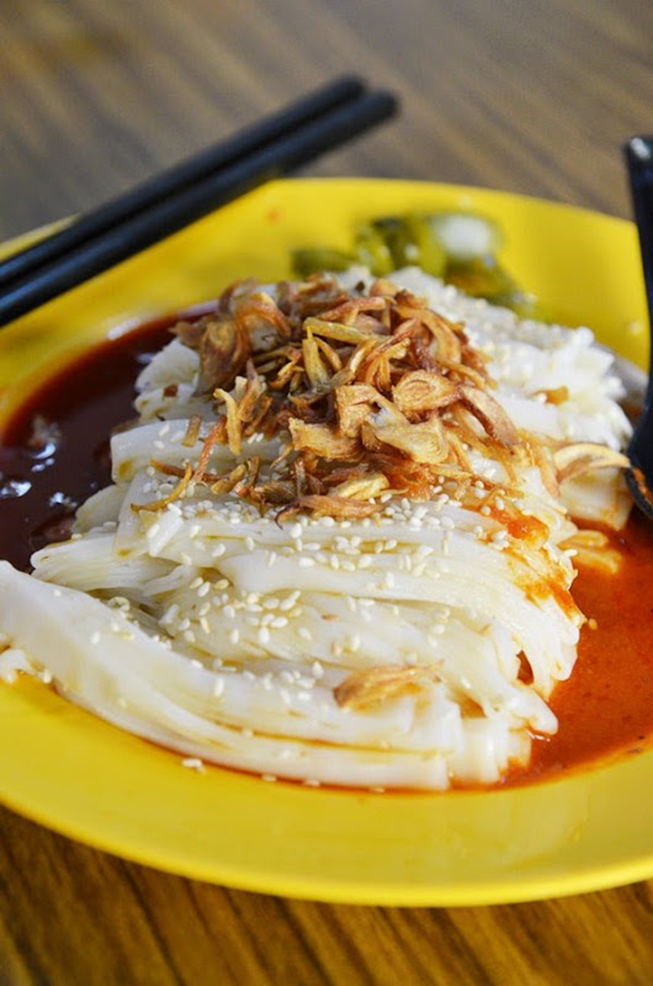 Chee Cheong Fun (rice noodle rolls sprinkled with dried shrimps, shallot, and doused with soy, chilli, and Hoi Sin sauce).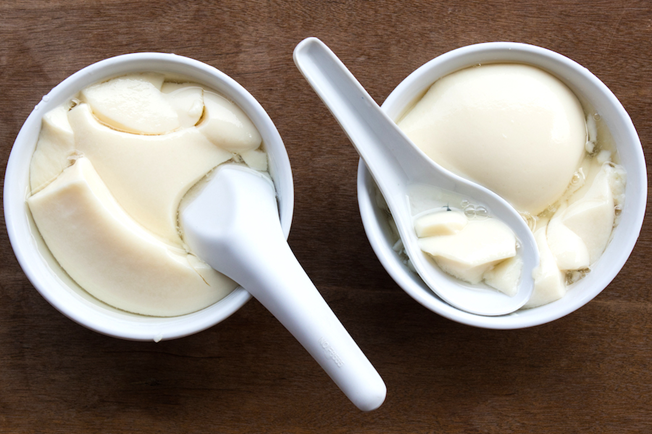 Tau Foo Fah (Silky Soybean Curd Dessert) – smooth and as aromatic due to the spring water of Ipoh.

Ipoh's bean sprouts are special – they are plump, short, crispy, and tasty because they are fed the limestone-infused water from the surrounding limestone mountains of the city. The meat of chicken raised in Ipoh is absolutely tasty and so smooth that it feels like melting in your mouth.

The pomelos grown in Tambun Valley, Ipoh are renowned for their exceptional taste, texture, and quality due to ideal climate and soil conditions. The fruit is typically large in size, with a thick rind and juicy flesh. The pomelos from Ipoh are known for their impressive size (compared to other varieties of pomelos), exceptional tangy sweetness, and refreshing flavour, making them a popular choice among locals and visitors.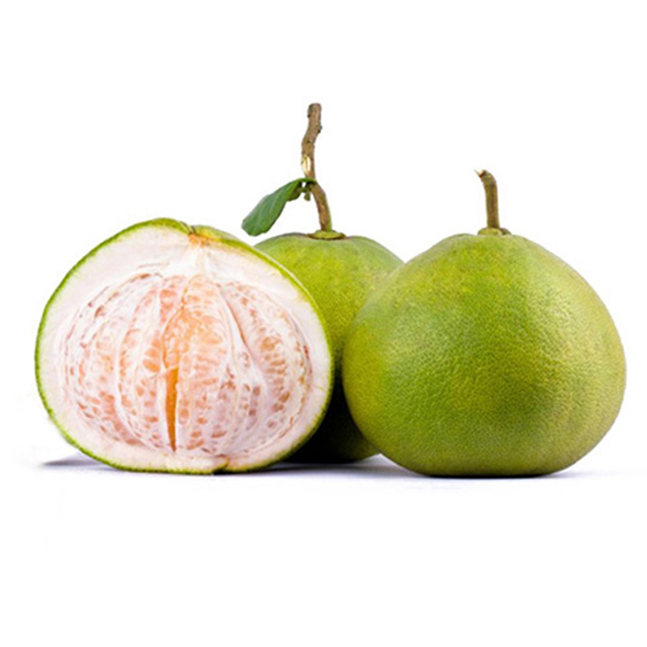 Pomelo – largest of all citrus fruits and is native to south-east Asia. The pomelos from Ipoh are known for their sweet, tangy, and refreshing flavour – making them a standout against other varieties from anywhere.

Ipoh is also famous for its biscuit (cookie) called "Heong Peng" which has an aromatic fragrance and unique taste. The name "Heong Peng" translates to "fragrant biscuit" in Cantonese, which accurately describes its enticing aroma. It is typically made with a mixture of flour, sugar, maltose, sesame seeds, and shallots. They are then baked to a golden brown colour, resulting in a crispy and fragrant treat. The combination of sweet and savoury flavours makes Heong Peng a popular snack, and is considered a culinary specialty and are definitely worth trying if you have the opportunity to visit Ipoh.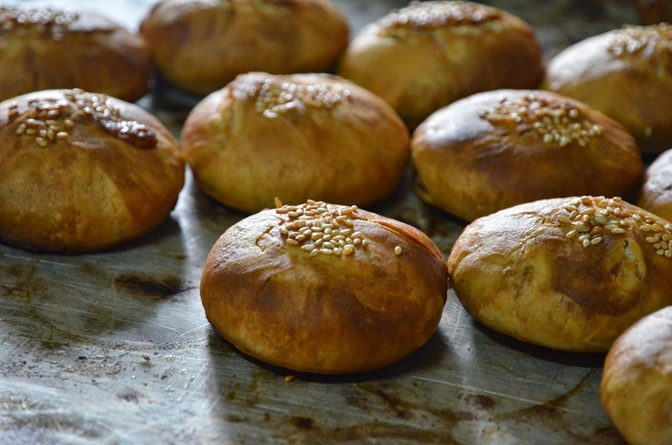 Ipoh's "Heong Peng" (Fragrant Biscuit).

Nature enthusiasts will also find plenty to enjoy in Ipoh. The city is surrounded by limestone hills and lush greenery, offering opportunities for outdoor activities. The Kinta Valley, where Ipoh is located, is known for its karst landscape, caves, and cave temples. Some popular natural attractions near Ipoh include the Perak Tong Cave Temple, Kek Look Tong Cave Temple, Kinta Valley Geopark (Malaysia's largest Geological Park), Sam Poh Tong Temple, and Tempurung Cave, one of the largest limestone cave systems in Peninsular Malaysia (estimated to be 250-400 million years old).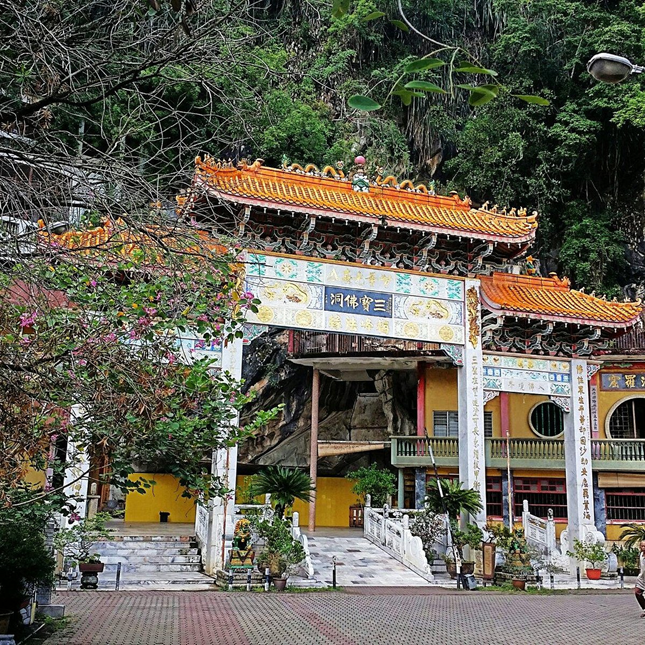 Sam Poh Tong.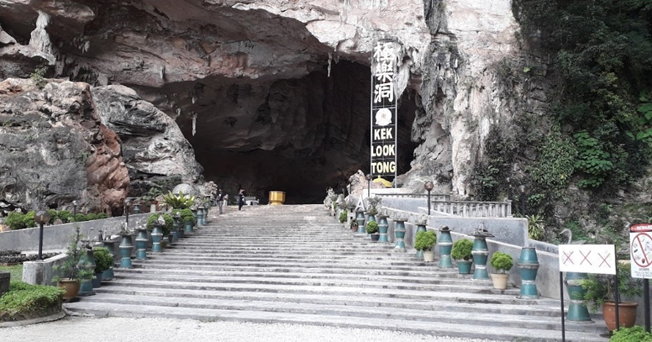 Kek Look Tong Cave Temple.

In recent years, Ipoh has gained attention as a tourist destination, attracting both domestic and international visitors. The city has seen a revitalization of its heritage buildings, with many turned into boutique hotels, cafes, and art galleries. Visitors can explore the Old Town, sample the local cuisine, visit museums, and enjoy the relaxed atmosphere of the city.
Overall, Ipoh offers a unique blend of history, culture, delicious food, and natural beauty, making it a captivating destination for travellers seeking an authentic Malaysian experience. If you venture beyond Ipoh, you will come across other attractions in the state of Perak like Kellie's Castle (a haunted Scottish Castle in Batu Gajah), Maxwell Hill (a hillside resort in Taiping), Leaning Tower of Teluk Intan (in Teluk Intan), Dutch Fort (Pangkor Island), Lata Kinjang Waterfall (in Chenderiang), Lenggong Valley ArchaeologicalGallery (an open-air museum in Lenggong), and Royal Belum Rainforest (in Gerik). You could also visit Cameron Highlands [located in Pahang state, 90 kilometres (56 miles) east from Ipoh] – known for its cool weather [15-25 C (59-77 F)], Tudor-style buildings, expansive tea plantations, rolling green countryside, and dense jungle.

You need to go to Ipoh to discover the flavours and heritage… to uncover the magic of Malaysia's hidden gem!

While in Ipoh, you could also taste…

Durian (King of Fruits):  https://www.youngpioneertours.com/durian-king-of-fruits/ 

Mangosteen (Queen of Fruits):  https://www.youngpioneertours.com/mangosteen-queen-of-fruits/ 




About Post Author
.