After many years of turmoil Young Pioneer Tours are pleased to announce our full program of Iraq Tours to the whole country, including both Federal Iraq, as well as Iraqi Kurdistan.
Before the country becomes a tourist hot-spot, now is the perfect time to visit this country with a recent and ancient past that is unlike any other. Now is the time to visit Iraq.
GROUP TOURS TO IRAQ
While Iraqi Kurdistan remained the only safe place for travel in Iraq for many years, Federal Iraq has recently become remarkably stable. The country has opened its doors for tourism, and as the cradle of all human civilization, it undoubtedly has a lot to offer.
YPT has curated the perfect group tours to Federal Iraq, as we explore the past, present, and future of this country. We are currently offering the following Federal Group Tours for 2023 and 2024.
Groups are capped at a maximum of 16 people, so we suggest booking quickly.
Our final Southern Iraq Tour of 2023 begins in Baghdad, where we explore the city's old and new sites. In the streets of Old Baghdad, we walk on the same paths trodden by some of the world's most important scientists and mathematicians, including a stop at the Al-Mustansiriya School, the oldest school in the world. We also explore the heart of Modern Iraq, where we see the site of Saddam Hussein's execution and the famous "green zone" that was controlled by the US military during the last two decades of war.
We also explore the cities of Karbala and Najaf, the holiest cities in Shia Islam, where we witness millions of pilgrims journeying to visit the cities. After a tour of the best archaeological sites from the time of the early Mesopotamians, we enter the Marshes of Southern Iraq, where we meet the few remaining Marsh Arabs that have maintained their lives in the marshes over a millennia.
This tour combines well with our Iraqi Kurdistan Autumn Tour. By combining these tours, you not only are able to see and understand the fascinating diversity and culture of Iraq, but you also receive a discount as part of our Whole Iraq Autumn Combo.
On our Southern Iraq Ultimate Tour truly explores all that Iraq has to offer. We explore all of Iraq's major cities, from Baghdad to Mosul. YPT is one of the first companies offering tours to Mosul, where we will explore the ancient city that was famously controlled by ISIS in recent years. As we travel from the south to the north, we'll travel along the roads once referred to as the "highway of death", due to the intense fighting between US forces, Iraqi forces, and ISIS members. Now completely safe, we'll explore the ways that Iraqis are proudly restoring their lives and their nation.
This tour is the adventure of a lifetime, and for those who are wishing to explore even more, it combines perfectly with our Iraqi Kurdistan Newroz Festival Tour. Those who wish to combine the two tours receive a discount as part of the Whole Iraq Spring Combo.
From Nebachunezar's Babylon to Saddam's vision for a grand nation, Iraq is home to some of the most famous, and infamous, rulers and civilizations throughout history. On this tour, we will explore all that Iraq has to offer.
Taking in all of the major cities, we will explore the ways in which this country has been the centre of history throughout history itself. For the traveller who wants to see all that Iraq has to offer, this tour offers a truly comprehensive view of Iraq. With visits to every major Iraqi city, you'll not only understand the past of the country, but you'll also be able to witness its growth as it moves towards a new era of growth and prosperity.
This tour offers the perfect opportunity to explore all that Iraq has to offer, and for those who are wishing to explore even more, it combines perfectly with our Iraqi Kurdistan Spring Tour. Those who wish to combine the two tours receive a discount as part of the Whole Iraq Spring Combo.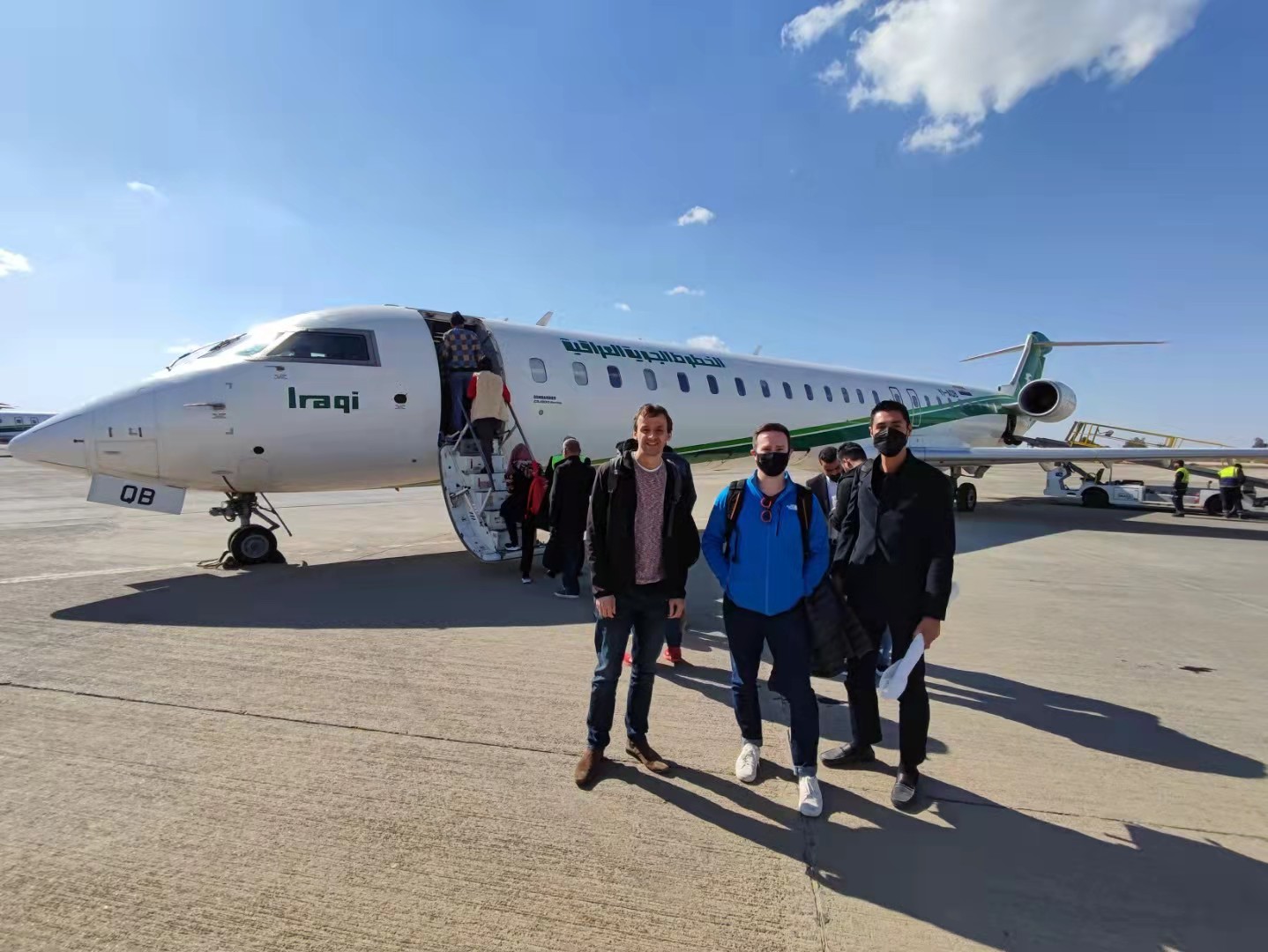 SAMPLE IRAQ TOUR ITINERARY
Day One
Arrive at your convenience into Baghdad – the capital city of Iraq which is well connected from many countries within the Middle East and most of Europe.
Transfer to Baghdad Hotel using registered Airport taxis that can be arranged at the airport.
The group will meet at the lobby of Baghdad hotel to discuss tour itinerary and to meet your fellow travellers and YPT guide.
Explore Firdos Square – named after the Persian word "paradise", this was the very square where the Coalition forces toppled Saddam's statue in 2003.
We begin the tour by visiting Al-Mutanabbi street located near the old quarter – this particular street is well known for bookselling and has often been referred to as the very heart of the Baghdad literacy and intellectual community.
Visit the incredible and well renovated Al – Mustansariya School – this is commonly known as the oldest school in the world.
Walk through the adjoining copper market. A wonderful place for souvenirs and photography
Visit the Iraq Museum which contains precious relics from the Mesopotamian, Persian and Islamic civilization. The museum was looted during and after the 2003 Invasion of Iraq but despite international efforts, only some of the stolen artefacts have been returned.
Lunch break in town to try local popular Iraqi dishes such as Kubba and Manti
Visit Tahir Square which translates to Liberation Square – it's Baghdad's largest and most central square which commemorates the 1958 establishment of the Republic of Iraq.
Al Shaheed Monument – the most iconic structure in Baghdad commemorating all the wars held in Iraq.
See the former Camp Al-Adala from the outside – where the execution of Saddam Hussein took place in 2006, and the execution of his cousin Ali Hassan al-Majid, most famously known as Chemical Ali. The camp is known these days as Camp Justice.
We finish off today's tour by seeing the Victory Arch – also known as the Hands of Victory or the Crossed Swords. Built to commemorate the Iran–Iraq War and approved by Saddam himself, this monument stands 40 meters high and is located on the very edge of the green zone.
Dinner in town and overnight at the high security "Baghdad Hotel" – complete with a swimming pool, gym and bar.
Day Two
This morning we head out straight after breakfast for the drive north to Ctesiphon. We pass through multiple checkpoints along the route driving by many villages recently destroyed during fighting against ISIS.
Arrive at the ancient city of Ctesiphon. These days all that's left is the palace archway which is the largest single span vault of unreinforced brickwork in the world.
Located opposite was a former panoramic Museum of Ctesiphon. During the war against ISIS the museum was used as a fortification. We'll enter inside and up to the rooftop where you'll find many bullet shells, bullet holes, and debris leftover from those days.
Continue 100km southwest of Baghdad to Iraq's holiest city of Karbala – the shrines of Imam Husayn and Al Abbas are considered incredibly holy for Shi'ite Muslims, the same way as Mecca, Medina and Jerusalem.
Before arriving at Karbala we'll stop at Abu Ghraib – not to be mistaken as the prison which is long gone, but it's abandoned and ancient site of Agargouf Ziggurat.
Dinner and overnight at Karbala.
Day Three
Breakfast at hotel and begin our day by visiting the Al Abbas mosque and Iman Husayn shrine – tens of millions of Shi'ite Muslims visit this sacred site twice a year, rivalling Mecca and Mashhad by the number of pilgrims annually.
Drive further east to Babylon – once the largest and most important city in the world. Here we'll tour the ancient ruins with our local expert and explore what's left of the hanging gardens.
Lunch break on the way
Explore Saddam Hussain's Palace – Perched right on top of Babylon, the dictator made sure he had the best view of the site. Here you'll be able to walk through the abandoned palace and discover the looted remains of one of his many former palaces.
Continue driving to Najaf – the third holiest city in Shia Islam. We'll take in its most important site – the Imam Ali shrine.
Dinner and overnight in Najaf
Day Four
Breakfast at hotel and begin walking tour of Najaf, including Imam Ali's house, the very spot where Imam Ali was killed, and the Kufa Mosque.
We'll head to the UNESCO heritage site of the Wadi-e-salam cemetery, also known as the Valley of Peace. This is the largest cemetery in the world with over 6 million corpses. It attracts millions of pilgrims annually.
Drive south to visit the Moon Ziggurat of Ur, a neo-Sumerian construction first built over in the year 2000 BCE and which has gone through various restorations throughout history.
Visit to the Mesopotamian Marshes – we'll take a bout trip through the maze of marshes stopping by local villages for lunch and tea. The marshes once engulfed the whole swathe of Southern Iraq with numerous floating villages. Today the receding waters have led most families to change their livelihoods but we'll still see and experience the few that remain.
Continue driving onto Iraq's southernmost city of Basra – most famous for its port.
Dinner and overnight in Basra
Day Five
Breakfast at hotel
Visit the Ashar and Shanashil Al Basra area to catch a glimpse of the old Basra: traditional style merchant houses with balconies leaning over the narrow streets.
Take a cruise across the Shatt Al Arab river and see some shipwrecks from the Iran-Iraq War from the 1980s.
Here we'll also have another opportunity to see yet another Saddam Hussain's palace in Basra.
After lunch in town we'll begin our longest drive of the tour back north to Baghdad with plenty of rest stops along the way for refreshments, toilet breaks and photos.
Before arriving in Baghdad, we'll visit the vast Basra British War Memorial – the memorial commemorates over 40,000 Commonwealth forces members who died during the Mesopotamian Campaign, from 1914 to 1921.
Arrive in Baghdad and check into your hotel room
Overnight at Baghdad Hotel
Day Six
We'll begin making our way north of Iraq passing multiple checkpoints again passing many villages returning to life after the destruction ISIS had left behind.
Trip highlight – Samarra is famous for its Minaret (also known as the Great Mosque of Samarra). We will climb the spiralling staircase all the way to the top for the 360 degree view. Not for the faint hearted!
Continue north and stopping for lunch on the way
Explore the UNESCO sites of Hatra – a religious and trading centre of the Parthian empire, it had once flourished during the 1st and 2nd centuries BCE. This city survived multiple invasions before being completely destroyed in 241 CE. Permission is only granted on the day and notice can be rather last minute.
Arrive in Mosul – Iraq's second largest city and is considered one of the most culturally significant cities of the Arab world due to its strategic location. The city was captured by ISIS in 2014 and reclaimed again by the Iraqi forced in 2017. The city mostly remains in destruction by the locals are determined to rebuild and move on.
Head out for dinner and explore the nightlife of the city.
Overnight in Mosul Hotel
Day Seven
Breakfast at hotel
Explore the remains of the Al-Nuri Mosque – the most famous landmark of Mosul for its leaning minaret which earnt the city its nickname "the hunchback".
Visit the Al Tahira Church – it started construction in 1938 and is the largest church in Iraq.
Walk around the Bash Tapia Castle – built in the 12th century as one of seven castles within Mosul's city wall. A missile fell near the castle on during the war against ISIS and damaged its walls.
We'll have lunch before departing Mosul as we head for the Christian village of Bakhdida – this village was largely destroyed by ISIS, but has completely been restored.
Stop by the Church Square – Pope Francis held a mass on his historic visit to Iraq in March 2021 where he famously said "Terrorism and death never have the last word"
Whilst this village is full of many churches we'll visit the one not to be missed – the Immaculate Church. Ridden with bullet holes.
Continue on and arrive in Erbil – the capital of the Kurdistan region of Iraq.
Tour concludes – YPT is able to arrange post-tour accommodation or advice for flights.
Group members who are a part of our Iraqi Kurdistan Tours check into Karwan Saray Hotel and overnight in Erbil
PRIVATE TOURS TO IRAQ
If a group tour does not fit your calendar, you require something more specific for yourself or group then YPT can arrange a bespoke Southern Iraq tour for you.
Prices genuinely depend on the number of people and what level of accommodation you require, but YPT can arrange everything you need for a perfect independent tour to Iraq.
Tours to Iraq can also be combined with trips to other places in the region, such as Iraqi Kurdistan, Iran, or Kuwait.
EXAMPLES OF INDEPENDENT TOURS TO IRAQ
We do not list all of our bespoke Iraq itineraries, but can offer some examples, such as the following which can be arranged into a personalized tour of Iraq:
Iraq Cultural Tour – explore the bustling markets of Baghdad, the ancient cities of Kufa and Najaf, and meet with locals throughout the country as you understand this ancient and fascinating culture.
Ancient Iraq Tour – take advantage of our independent tours which are truly unique catered to your requirements. We can arrange for you to see as many of Iraq's 20,000 archeological sites as your heart desires.
Combined Kuwait Tour – we can arrange an itinerary from the North to the South of Iraq, where you experience crossing overland to Iraq's neighbour, and once-enemy Iraq. Just this year, Iraq and Kuwait have re-established relationships, and the border between Basra and Kuwait have reopened. Be one of the first tourists to cross between the two countries.
Culinary Tour of Iraq – As Iraq is home to the first known cookbook, dating from 1700 BC, the country is the literal cradle of culinary exploration. Its ancient cities and trade routes mean that flavours from around the world have become central to Iraqi cuisine. Taste Iraqi Masgouf, or seasoned and grilled carp from the Mesopotamian marshes. It is not only the national dish of Iraq, but also the oldest known dish still prepared today, as it originated more than 4,500 years ago. You can also taste all that Iraq has to offer on a personalized street food tour or take part in an Iraqi cooking class in an Iraqi home. Whatever your heart (and stomach) desires, you can explore the country through your tastebuds.
Iraq Photography Tour – Newly opened to tourists after decades of war, this is the best time for photographers to come and explore this often-misunderstood country. Iraqis are known for their outstanding hospitality, and the country is generally open to photography and is excited to be presented in a new light. We can create a bespoke itinerary for all your media needs.
GROUP TOURS TO IRAQI KURDISTAN
YPT first took groups to Iraqi Kurdistan, the autonomous region of Iraq run by the Kurdish people. This region has experienced remarkable stability in comparison to the region of Federal Iraq, and it offers a completely unique cultural experience.
We are currently offering the following Iraqi Kurdistan Group Tours for 2023 and 2024, but keep watching this page as we are always looking to add more Iraqi Kurdistan tours. Due to logistical restraints, we can only hold spots up to 16 group members generally, so be sure to book quickly as our Iraqi Kurdistan Tours are very popular and places fill up quickly.
Our Iraqi Kurdistan Autumn Tour takes us to the paradise on Earth that is Iraqi Kurdistan. Home to more than 3500 archaeological sites and one of the most ethnically and religiously diverse communities in the Middle East, Iraqi Kurdistan is a site to behold. h
From meeting with the Yazidis, one of the most misunderstood and persecuted religious groups to enjoying drinks with Kurdistan's Christian community, this tour offers and unparalleled look at one of the most fascinating and historical regions of the world.
Our Iraqi Kurdistan tours combine well with our Southern Iraq tours. By combining these tours, you not only are able to see and understand the fascinating diversity and culture of Iraq, but you also receive a discount as part of our Whole Iraq Autumn Combo
Ring in 2024 in the most memorable way possible. Spend the end of 2023 exploring the only remaining Yazidi shrine in Lalish, exploring the deepest Gorge in the Middle East, and chatting with locals about their struggles with Saddam Hussein and ISIS.
Ring in the New Year with new local friends at one of the best cafes in Erbil while you watch fireworks from Erbil's citadel, the oldest continuously inhabited building on Earth. Together, we'll celebrate not only the most memorable News Years possible, but we'll also cheers to the future of Iraqi Kurdistan in a new era of peace, beauty, and stability.
Experience Iraqi Kurdistan in a completely different way during our Iraqi Kurdistan Newroz Festival tour. In addition to exploring all of the historical and cultural sites of Iraqi Kurdistan, we'll also celebrate Newroz, the most important Kurdish holiday of the year that celebrates the beginning of spring and the start of new beginnings. As the streets explode with Kurds celebrating the beginning of the Kurdish New Year, we'll join in all of the festivities.
This tour is the adventure of a lifetime, and for those who are wishing to explore even more, it combines perfectly with our Southern Iraq Ultimate Tour. Those who wish to combine the two tours receive a discount as part of the Whole Iraq Spring Combo.
Enjoy the best that Iraqi Kurdistan has to offer before the summer heat sets in on our Iraqi Kurdistan Spring Tour. On this tour, we'll explore the Mountains of Kurdistan, mingle with the locals in Erbil, and get the chance to meet with the Peshmerga, the Kurdish military that have kept this region safe, despite the intense persecution of Kurds under ISIS in recent years.
This tour offers the perfect opportunity to explore all that Iraqi Kurdistan has to offer, and for those who are wishing to explore even more, it combines perfectly with our Southern Iraq Spring Tour. Those who wish to combine the two tours receive a discount as part of the Whole Iraq Spring Combo.
PRIVATE TOURS TO IRAQI KURDISTAN
If a group tour does not fit your calendar, you require something more specific for yourself or group then YPT can arrange a bespoke tour to Iraqi Kurdistan for you.
Prices genuinely depend on the number of people and what level of accommodation you require, but YPT can arrange everything you need for a perfect independent tour to Iraqi Kurdistan.
Tours to Iraqi Kurdistan can also be combined with trips to other places in the region, such as Federal Iraq, Iran, or Kuwait.
Feel free to explore more about our private tours to Iraqi Kurdistan here.
IRAQ PHOTO GALLERY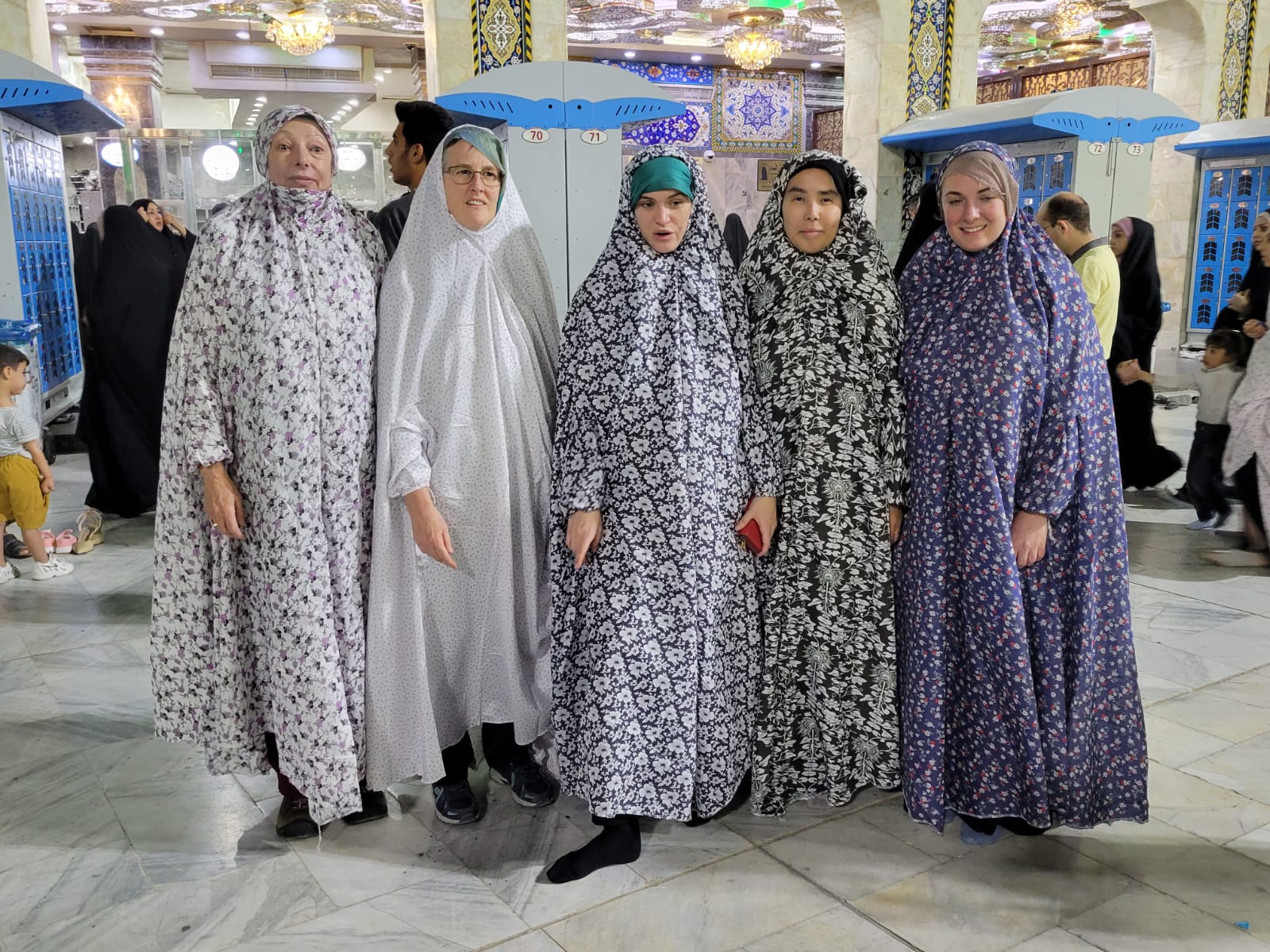 FREQUENTLY ASKED QUESTIONS ABOUT IRAQ TOURS
What are your Iraqi Tour guides like?
Since Iraq has been closed to foreign tourists for decades because of conflict, few tour guides exist to help you plan your trip to the country. However, we have managed to curate the best team of cultural and local experts, ranging from experts on Iraqi history to local tour guides who know the hidden secrets of the country to help you explore all that it has to offer.
All of our local guides on our Iraq and Iraqi Kurdistan tours speak English, or a translator is provided. For independent tours to Iraq, guides speaking other languages can be arranged. Additionally, all of our tours are curated by our expert YPT staff with years of experience in the region, and many of our tours are led by western YPT guides who also speak Arabic and specialize in the region.
How do you get an Iraqi visa?
Previously the Iraqi visa was almost impossible (and unadvisable) to get! However, times have changed! As part of the country's plan to re-develop culturally and economically after years of conflict, Federal Iraq has introduced visa on arrival for passport holders from the UK, European Union, United States, China, Russia, Lebanon, Canada, Switzerland, Australia, New Zealand, Japan, South Korea, Bahrain, Qatar, Kuwait, Oman, Saudi Arabia, and the UAE.
YPT can also assist with the paperwork needed to apply for an Iraq visa in person at the nearest Iraq embassy if your country is not eligible for a visa on arrival.
How do you get a visa for Iraqi Kurdistan?
For more information about the Iraqi Kurdistan visa, please explore our detailed Iraqi Kurdistan Page here.
Is Iraq safe for tourists?
Despite its unsafe past, Iraq is experiencing unparalleled stability today. There is a major emphasis on improving tourism and reducing terrorism and violence, and the government is invested in protecting foreigners and locals alike. We find both Iraq and Iraqi Kurdistan to be safe for tourism, but we still observe any and all safety warnings that may arise. We always advice checking the advice of organizations such as the UKFCO before deciding to travel.
Is it ethical to travel to Iraq?
Yes, despite its history of infamous leaders and war, Iraq today is attempting to rebuild itself. It is developing a functioning democracy complete with religious tolerance and international cooperation, and traveling to Iraq is one of the most powerful ways that you can support the Iraqi people in their mission to rebuild and restore their country.
What currency do they use in Iraq?
The currency of Iraq and Iraqi Kurdistan is The Iraqi Dinar. It is still very much a cash-based society, as card-based technology was only recently introduced. It is recommended that you bring new, crisp USD notes to exchange. Money changers are very easy to find, and we will stop to help you exchange notes to Iraqi dinars.
Are there ATMs in Iraq?
While there are a few ATMs in major cities in Iraq, they are often hard to come by and may not work with your international card. Additionally, money changers often offer slightly better exchange rates. It is recommended that you bring cash for your visit to Iraq.
Is Iraq a religious country?
While Iraq is a majority Muslim country, it is home to a wide variety of ethnic and religious groups, such as Christians, Kurdish Muslims, and Yazidis. Iraq is home to both Sunni and Shia Muslims, and this has caused considerable sectarian divide in the past. Today, you will find a range of different religious practices and levels of religiosity. In Shia holy cities such as Karbala and Najaf, people tend to be more conservative, while regions such as Iraqi Kurdistan are more liberal. However, overall, all of Iraq is still more conservative than many western countries.
Is it safe for females to visit Iraq?
Yes, Iraq is perfectly safe for female travellers!
What should I wear to Iraq?
In general, Iraq is more conservative regarding dress. Women and men alike should cover their knees and shoulders. It is okay for women to wear t shirts or tighter pants in most cities, and there is no need to cover your hair in public. However, the Islamic abaya and a full hijab is required in the holy cities of Najaf and Karbala. YPT will assist female travellers in purchasing these items before entering these cities.
Can you drink alcohol in Iraq?
Yes, alcohol can be purchased at liquor stores and in bars across Iraqi Kurdistan and in major Iraqi cities such as Baghdad. However, liquor is not permitted within the city walls of Karbala and Najaf.
Is Iraq friendly towards the LGBT community?
While same-sex marriage is not legal in Iraq and Iraqi Kurdistan, members of the LGBTQ community do exist throughout Iraq. Discrimination against LGBTQ individuals is more common in Federal Iraq than in Iraqi Kurdistan, but this is generally more prevalent for locals than foreign tourists.
It is not illegal for foreigners to be gay in Iraq, but public displays of affection, regardless of one's sexuality, are very frowned upon. We advise all participants, whether homosexual or heterosexual, to restrain from public displays of affection out of respect for the culture.
LGBTQ travellers can safely travel in Iraq, and it is important that all travellers maintain common sense in restraining public displays of affection. You can always ask your YPT guide if you have any specific questions about what you can and cannot do in Iraq.
What are the toilets like in Iraq?
You can find both western and squat toilets in Iraq, it's best to take toilet roll and hand sanitisers with you especially during long trips.
Can you interact with locals from Iraq?
Yes, Iraqis are famous for their hospitality. It is not uncommon to be invited daily by strangers for dinner or tea at their home. Iraqis in general are very excited to see foreigners exploring their country, and you will likely even be asked to take photographs with locals to share with their family and friends. Iraqis may also ask for your phone number, and they may frequently be in contact with you.
It is important to note that many Iraqi women are very conservative, and they may be hesitant towards interacting with men outside of their families. However, female travellers are often very warmly welcomed by Iraqi men and women alike.
In Iraq, marriage is a very important part of a person's life, so it is very likely that you will be asked if you are married, even by complete strangers. If you are unmarried, many men and women alike may suggest that you get married, even to one of their family members. You can always laugh it off, or you can also state that you are married to avoid unwanted proposals.