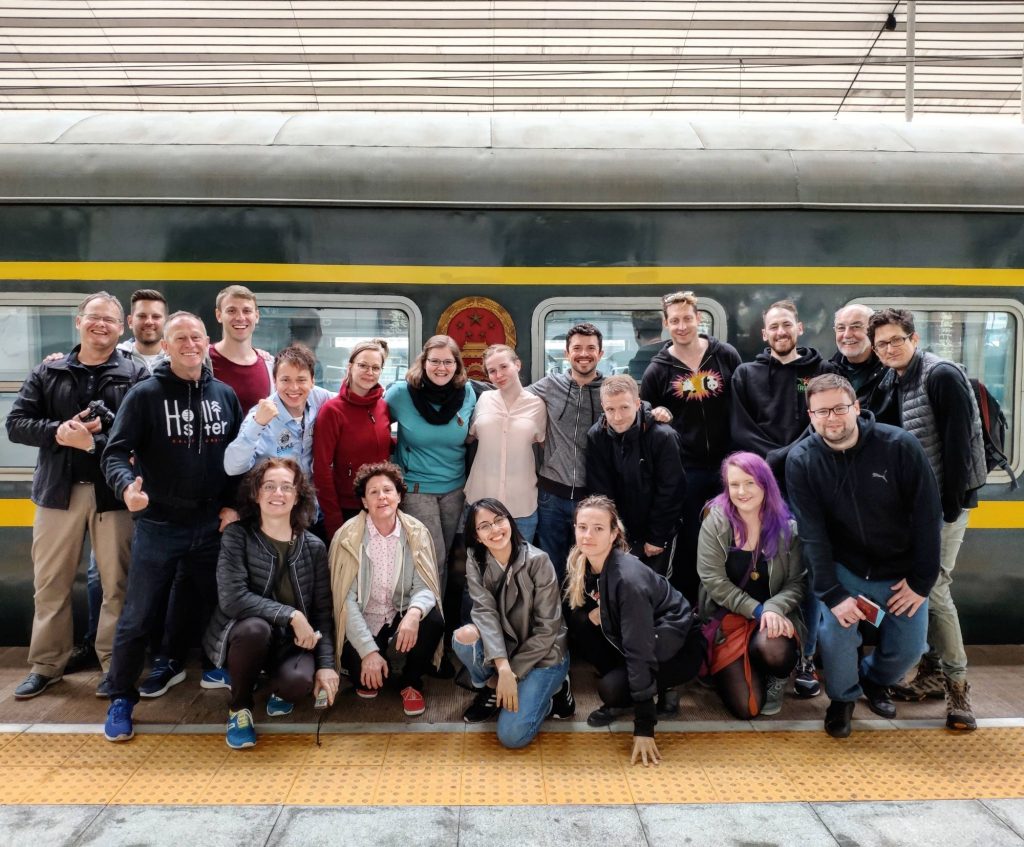 You can travel by train around much of the Korean peninsula, there is an extensive network of train trips in South Korea and the most famous of Korea train trips is the Train to Busan. It is not, however, what we refer to when we want to talk about Korea train trips at YPT.
This piece will focus on train travel in North Korea, or to give it its proper name, the Democratic People's Republic of Korea (DPRK).
The railways in the DPRK are run by the Korean State Railway and altogether there are over 6000 kilometres of track, most of which is standard gauge but with 400kms of narrow-gauge track.
Can I take the train to North Korea?
Yes, you can take the train in North Korea. Within Korea, if you're taking the train it is most likely that you're making the journey from China to Pyongyang, getting on the train in Beijing or Dandong, going through customs in Sinuiju in the DPRK before trundling down through the countryside enjoying a taedonggang beer on the way to the capital.
If you want to see what this journey is like and what it's like to take a train in North Korea then watch our handy video here!
For foreign tourists it is also possible to take the train all the way from Moscow to Pyongyang, the longest train journey in the world. In 2019 YPT became the first travel agency to take a group tour over the Russia-DPRK border on our Moscow-Pyongyang by Train Tour. We strongly recommend reading about this trip here.
The train from Moscow crosses the far north-east border between Russia and North Korea, one where there is no car transport bridge across the border, simply a train bridge over the Tumen River. To say very few tourists cross this bridge is an understatement. There may be some Russians heading to the Rason Special Economic Zone in the DPRK, but it is more likely you will be surrounded by traders or workers going back and forth between the two countries.
Can I take the train in North Korea?
The Moscow train from Rason heads south via Chongjin, Hamhung and Wonsan before heading westward to Pyongyang. It's also possible to take this train the other way from Pyongyang to Rason, or from Pyongyang to Wonsan etc, but this can end up costing quite a lot with your DPRK tour guides with you on the journey of course.
Can I take the train from South Korea to North Korea?
Well there is a train line of course, and it is sometimes used for freight of intra-Korean delegations. But it is strictly off-limits to tourists and if you want to visit North Korea you will have to head there from China or Russia.
So should I take the train or flight to Pyongyang? As ferroequinologists we of course recommend the train option. Kim Jong Un himself decided to take the train all the way to Vietnam for his summit with President Trump.
Or Join our Moscow-Pyongyang by Train Tour in 2021 to experience the longest train journey in the world
About Post Author
.