Rason is not Pyongyang, and in many ways not comparable to a visit to Pyongyang, it is very special in other ways. For a start, it is very off the beaten track, with far fewer westerners than North Korea main, a simple Google search will show you how little information or previous visitors there have been.
---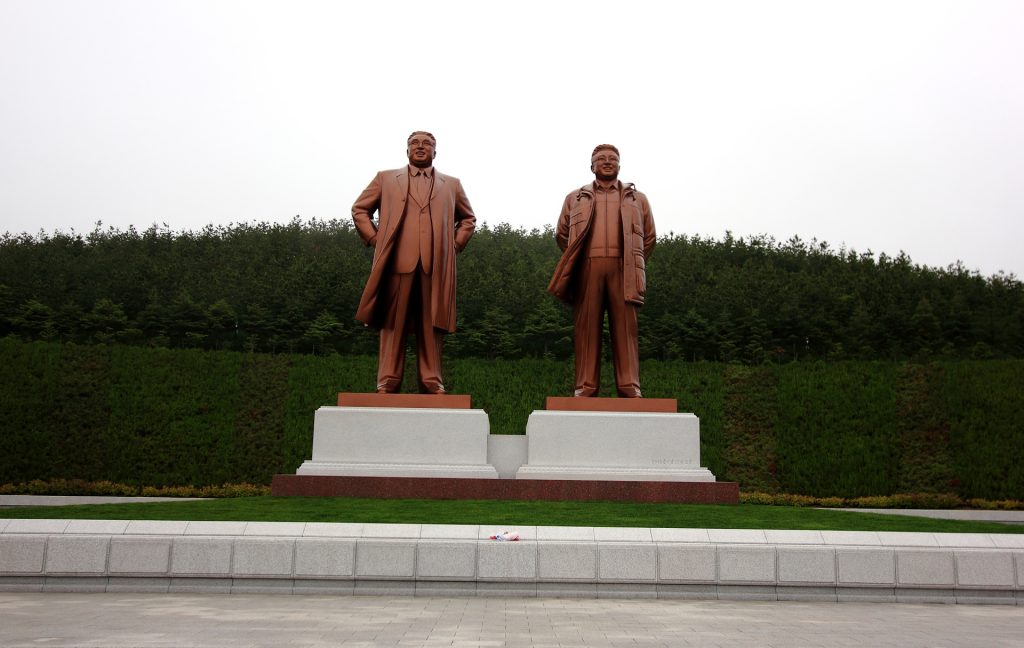 For those wanting to see the Revolutionary history of the place, you will not be let down, this is where important elements of the revolution took place, and as such there are plenty of places to see.
Aside from this, it's unique status makes it a place of constant change and development. Even in our short time visiting we have noticed lots of changes, new buildings, and increased activity.
Rason is not only the perfect place for a second-time visitor, but is also very affordable if you are traveling this area ofChina anyway.
And lastly, it really is a beautiful place, unaffected by pollution and mass tourism, truly a nice break from a lot of what Asia throws at us.
What to do
Rason is not a massive place, but there is definitely enough to keep you going for 2-4 days. The following list of things to do, and places to visit is far from exhaustive, and most importantly, subject to change depending on the situation on the ground.
Hotels –
There are a number of hotels in the area, some available to western tours, some aimed at Chinese visitors, and others for Koreans, we have listed the hotels that we can currently use.
Rajin Hotel (First Class)
Rooms 98
Facilities – Local restaurant, gift shop, bar, KTV, pool tables, sauna, massage.
The Rajin is one of the older first class hotels, very pleasant and comparable in tone an decor to DPRK hotels found outside of Pyongyang.
What to see?
Revolutionary –
Sonbong Revolutionary Museum
Listing the exploits of President Kim Il Sung, and General Kim Jong Il. Comprises 13 showrooms, over a floor space of 4.600 sq m.
Junghyron Revolutionary Site
The place where Comrade Kim Jong Suk came in 1945 to offer guidance to local farmers. The monument is situated at the house she stayed.
Uam Revolutionary Site
The place where President Kim Il Sung visited in 1959 to offer guidance to local fishermen.
Cultural –
School Children's Palace
Every city and town in the DPRK is fit with an impressive school children's palace, where it is possible to witness a performance as part of your trip. A definite highlight.
May 16 Kindergarten
An impressive kindergarten where children learn Korean language, singing and dancing. Another place where it is possible to see a performance.
Rajin Tongmyong Senior Middle School
A chance to see students taking part in their compulsory education, and take part in an art show.
Rason Zoo
Relatively famous zoo, and if available worth an afternoon.
Industrial –
Rajin Port
The economic hub of Rason, and recently redeveloped for more traffic.
Sungni Chemical Factory
Modern chemical factory inaugurated by President Kim Il Sung.
Natural –
Pipa Island and Seashore
Beautiful island of the coast where it is possible to visit by boat and try some local seafood. It is also possible to sunbathe and swim here, weather permitting.
Mt Chilbo, and Paekdu
Two of the most beautiful and most important mountains in Korean culture. In future, it is hoped that these can both be visited from Rason.
---
Want to experience all of this for yourself?
Click here for more information on our tours to Rason.
About Post Author
.