Young Pioneer Tours are one of the only companies to offer Bougainville Tours to group and independent pioneers, something we have been doing since 2019.
Seeped in beauty and with some of the most welcoming people on earth, and with the potential to be thee worlds newest country, now really is the time to visit Bouhainville.
Group Tours to Bougainville 2023 – 2024
Currently Young Pioneer Tours offer one standalone group tour to Bougainville, as well as one that combines with our Papua New Guinea Mount Hagen Festival tour. We also offer one tour linked to the Solomon Islands and our Least Visited Countries Tour.
We are currently planning more tours to Bougainville, so for now watch this space!
Solomon Islands, Bougainville & New Britain Adventure – January 10th – 23rd $5995
Sample the best of Honiara and Gizo before becoming one of the first tourists to cross at the Bougainville – Solomon Islands border. Journey then continues through Bougainville and New Britain, finishing in Port Moresby.
Mount Hagen Festival and Bougainville Tour – August 13th – 26th 2024 – $5790
This tour perfectly combines the Mount Hagen Festival Port Moresby, Lae and Goroka with a week in Bougainville.
Papua New Guinea Bougainville Tour – August 20th-26th 2024 $2995
Our yearly scheduled trip to Bougainville where we head all over the island, sample Bougainville culture, see the Yamamoto crash site, as well as go island hopping in Bougainville.
Independent Travel to Bougainville
While we offer limited group tours to Bougainville, we and our partners in the country can offer bespoke tours to Bougainville throughout the year.
These tours can be combined with trips to mainland Papua New Guinea, overland from West Papua, as well as with Raboul, New Britain and New Ireland to name but a few examples.
Bespoke Bougainville Tours
World War Two Bougainville Tours– Bougainville was home to some of the most intense fighting of the Second World War and is home to many famous wrecks. YPT can arrange tours that focus on not only the Second World War, but also specific routes, or battles.
Yamamoto Plane Wreck – While our group tours take in the plane wreck of Yamamoto, we can also arrange private tours that spend more time here, as well as taking in other related history.
Diving in Bougainville – Bougainville offers some of the best diving and snorkelling spots in the world, but alas they lack diving equipment. Young Pioneer Tours can arrange diving in Bougainville with prior warning.
Island Hopping Tours in Bougainville – Young Pioneer Tours can arrange island hopping in Bougainville as part of a regular tour, or over a longer period of time.
Journalist travel to Bougainville – Young Pioneer Tours can arrange trips for journalists to Bougainville, as well as meetings with people who were involved in the conflict for independence within the nascent country.
Bougainville and Solomon Islands Tours – With the latest announcement that this border has been reopened YPT can now offer tours that start in either destination and cross the international border.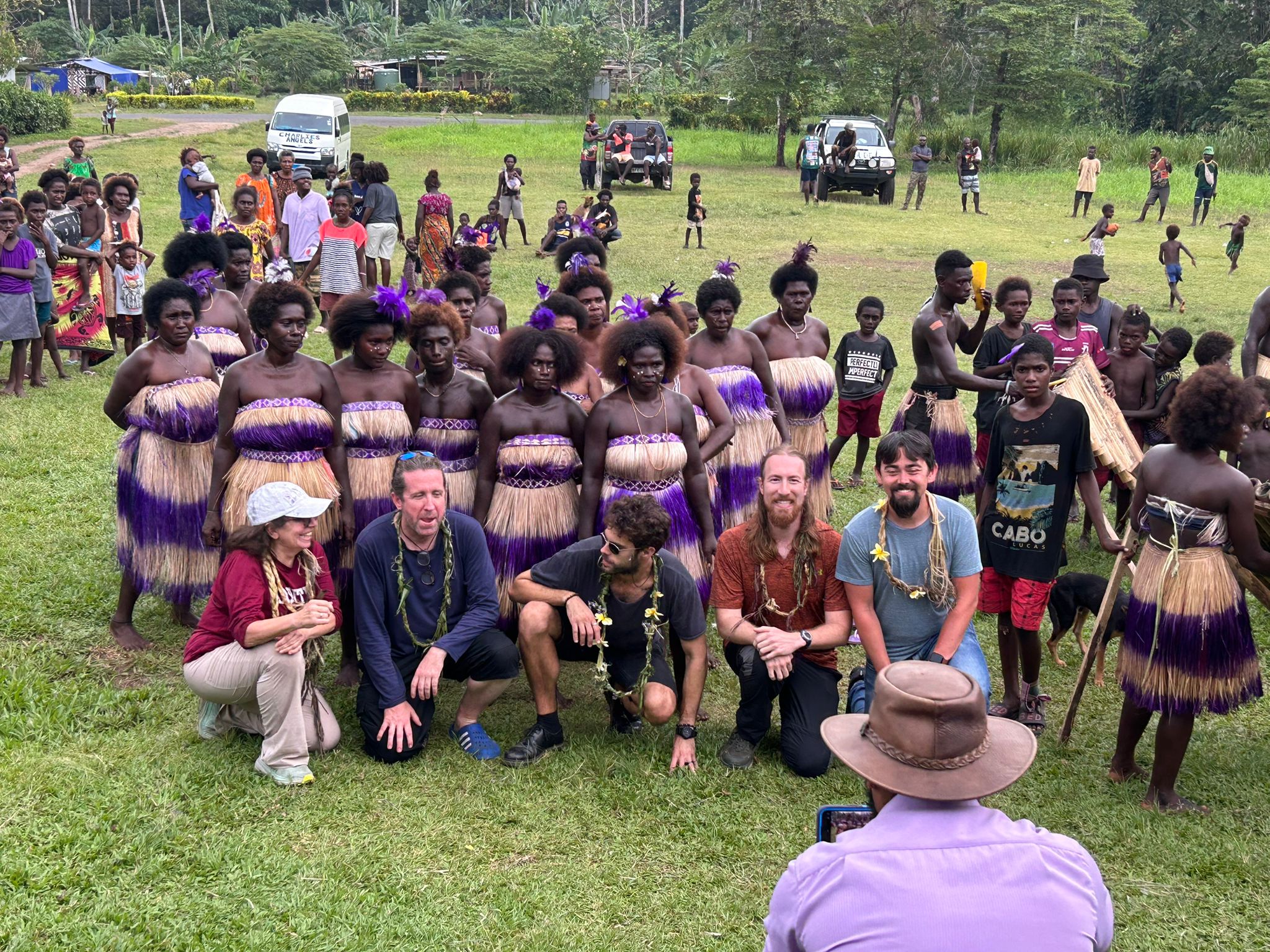 Bougainville and New Britain Tours
Travel to Bougainville can not only be combined with our regular trips to Papua New Guinea, but also the beaches, beauty and World War Two heritage of both New Britain and New Ireland.
These tours can be facilitated via the Port Moresby to Raboul flights, which then carry on to Buka Airport. These can also be combined with trips to the capital, as well as other parts of Papua New Guinea, as well as overland to West Papua.
Travel between Bougainville and Solomon Islands
It has just been announced that the long closed border crossing between Bougainville and the Solomon Islands has been reopened. We are now able to offer tours that combine both destinations.
These trips cross over into the Western Province of the Solomon Islands, with flights then available to Giza and Honiara among other exciting places.
We have just panned a trip between the two that will commence after our Least Visited Countries Tour.
Frequently Asked Questions about Travel to Bougainville
Below are some of the most frequently asked questions about traveling to Bougainville. If we have missed something out then please get in touch and let the Bougainville travel experts answer your question for you.