When it comes to Papua New Guinea tours, YPT are the experts. Having been doing business in the country for many years now, YPT has built an important network of partners and experts in Papua New Guinea. If our current tours to Mont Hagen, Goroka, West Papua and Bougainville do not fit your dates or you have other activities in mind, please do get in touch with us for a customised Papua New Guinea tour program.
While visiting Papua New Guinea is extremely rewarding, doing so on your own can be quite difficult as the country's infrastructure is limited and local knowledge is a must. Getting in touch with local companies and services can be very difficult as the websites are often out of date and phone numbers, derelict.
Most companies will catapult you to a show and fly you out, avoiding most local experiences. At YPT we team up with local partners to make sure you get the whole picture and get up close with the local culture, whilst ensuring the utmost safety and protection is provided to you.
Below we list our Papua New Guinea Groups Tours, as well as our independent tour packages to the country.
Papua New Guinea Group Tours 2023 – 2024
YPT currently offer Papua New Guinea Group tours which take in the Mt Hagen Festival, the Goroka Festival, Bougainvillea, as well as to West Papua. Watch this page for further PNG Group tour packages.
Papua New Guinea Goroka Festival September 12th – 18th 2023
West Papua Tour (Indonesia) May 22nd to 29th 2024
Papua New Guinea Mount Hagen Festival Tour And Bouganville August 13th-21st/26th 2024
Papua New Guinea Bougainville Tour August 21st -26th 2024
Can you travel independently to Papua New Guinea?
When we talk about independent tours to Papua New Guinea what we actually mean is private guided tours to Papua New Guinea. It is quite simply not safe to backpack, or travel independently around PNG, which is why we exist!
Our independent tours to Papua New Guinea essentially though offer the next best thing with us designing the perfect itinerary based on your needs and the working around your schedule, whilst ensuring your, 9or your groups safety in Papua New Guinea.
Independent tours to Port Moresby Capital Region
Most tours to Papua New Guinea will involve staying in Port Moresby for a short while. Since all international flights go through the capital and that most domestic flights are in the morning, connections often take a day or so.
We can arrange visits to the few sights of Port Moresby such as the National Museum, the Nature Park but also slightly more obscure attractions like the beginning of the Kokoda Trail, as well as the floating villages of the city.
For those simply doing a layover in Port Moresby we can help arrange airport pickups, hotels, guides and safe transit based upon your needs. For more information simply get in touch with Young Pioneer Tours.
.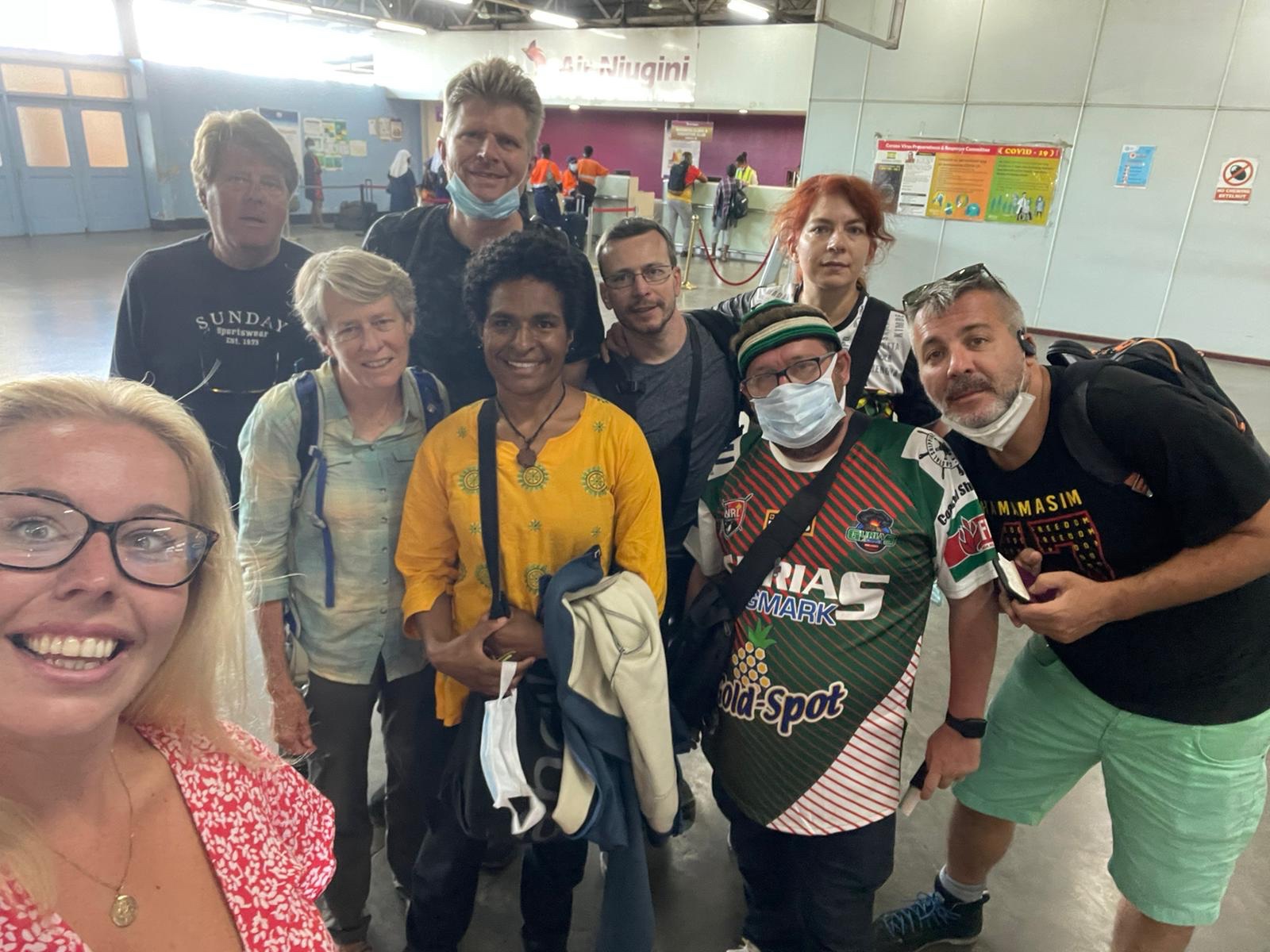 Papua New Guinea Independent Tours – The Highlands
The Highlands, a region made up of a group of seven provinces including the Western Highlands, Eastern and Southern Highlands provinces, is probably the most famous region of Papua New Guinea. Daily flights to Mont Hagen, Goroka, Lae and Madang connect the region with the capital and the region is well-known for its multiple festivals (see the calendar below).
Three of the countries main and most popular festivals; Mount Hagen, Goroka and the Morobe Cultural Shows are found in this region. In this part, we can arrange village stays, coffee plantation visits, private sing-sing and, in the coastal cities of Madang and Lae, scuba diving and other water sports.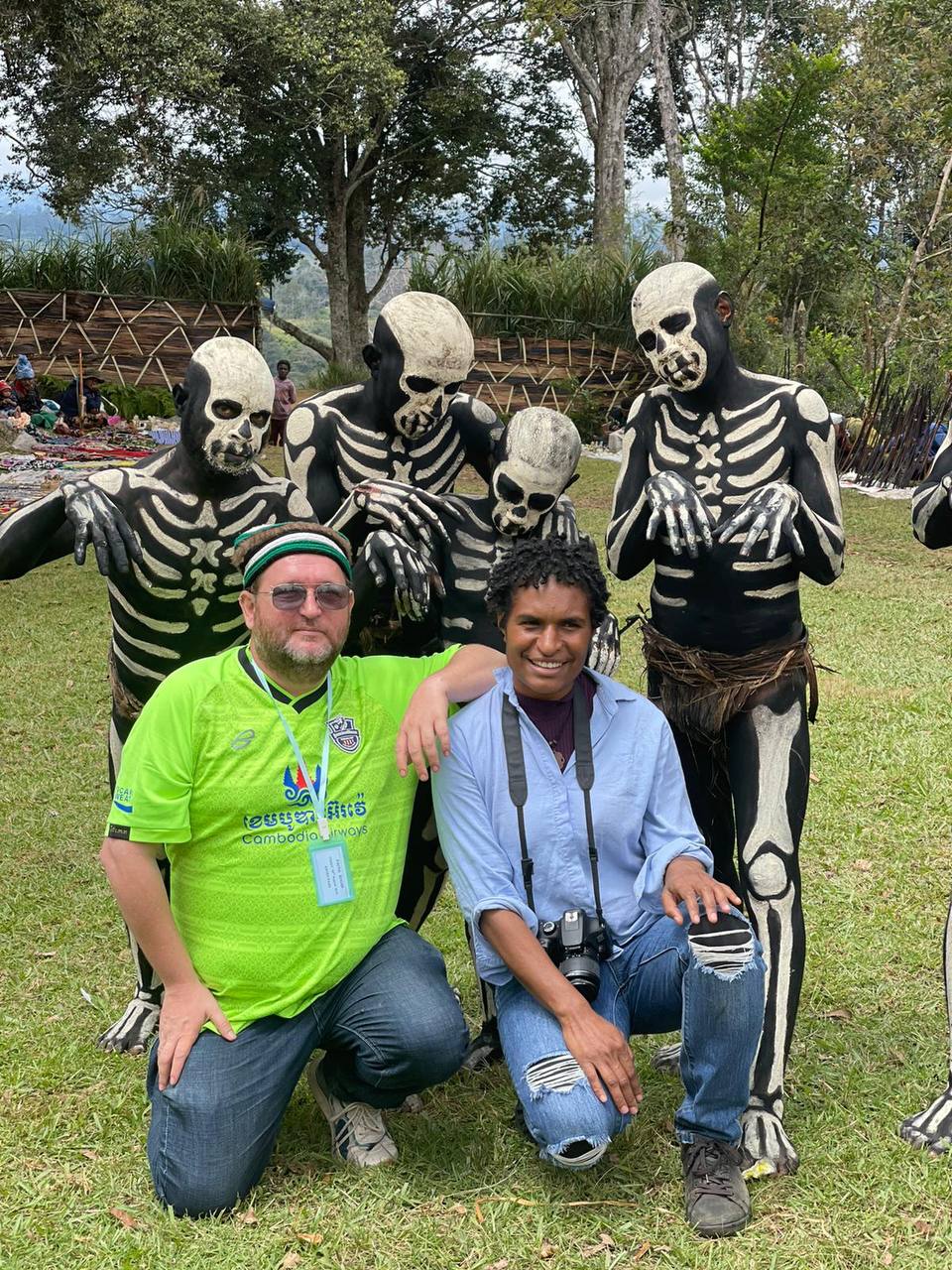 Papua New Guinea Independent Tours – East New Britain
Off the coast of mainland Papua New Guinea is the island of New Britain. It has a much more relaxed vibe than the main island and is much cleaner. The old capital of East New Britain, Rabaul, is an ideal place for relaxation but also for WWII history buffs.
In Rabaul, many Japanese wrecks and bunkers can be visited as part of a World War II interest tour. For water sport lovers, Rabaul is a great launching pad to go scuba diving, snorkelling around the wreck of a Zero Japanese plane or simply swimming amongst the dolphins. It is also possible to climb up the volcano Turvurvur, still active! Finally, in the evening, a typical fire dance of the New Britain tribes, with their traditional giant masks can be organised for groups.
Tours to New Britain can be perfectly combined with our tours to Bougainville which can be seen below.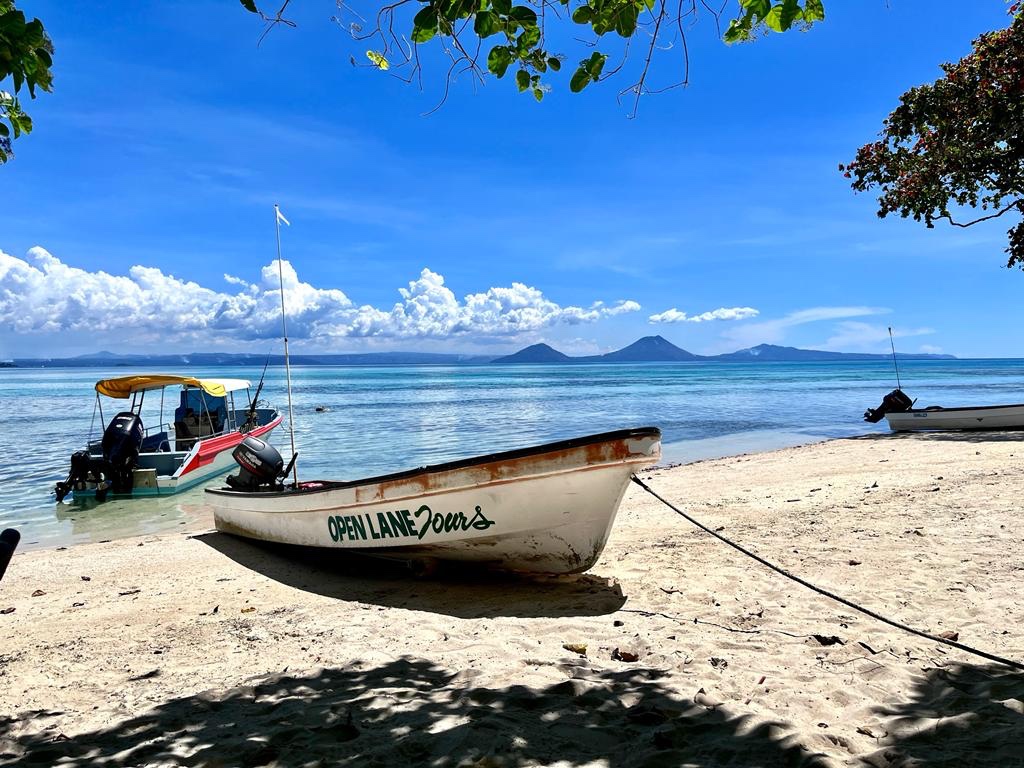 Independent Tours to Bougainville
While it might soon become the world's young country at the issue of their referendum, Bougainville is still part of Papua New Guinea and certainly one of our favourite parts. Here, you can visit multiple World War II wrecks as well as go snorkelling and enjoy life in a small cottage on an blissfully peaceful islet. Treks, such as the trek to Admiral Yamamoto's wreck, as well as cultural encounters can also be organised.
We are currently the only company that runs regular group tours to Bougainville, as well as dependent tours to Bougainville.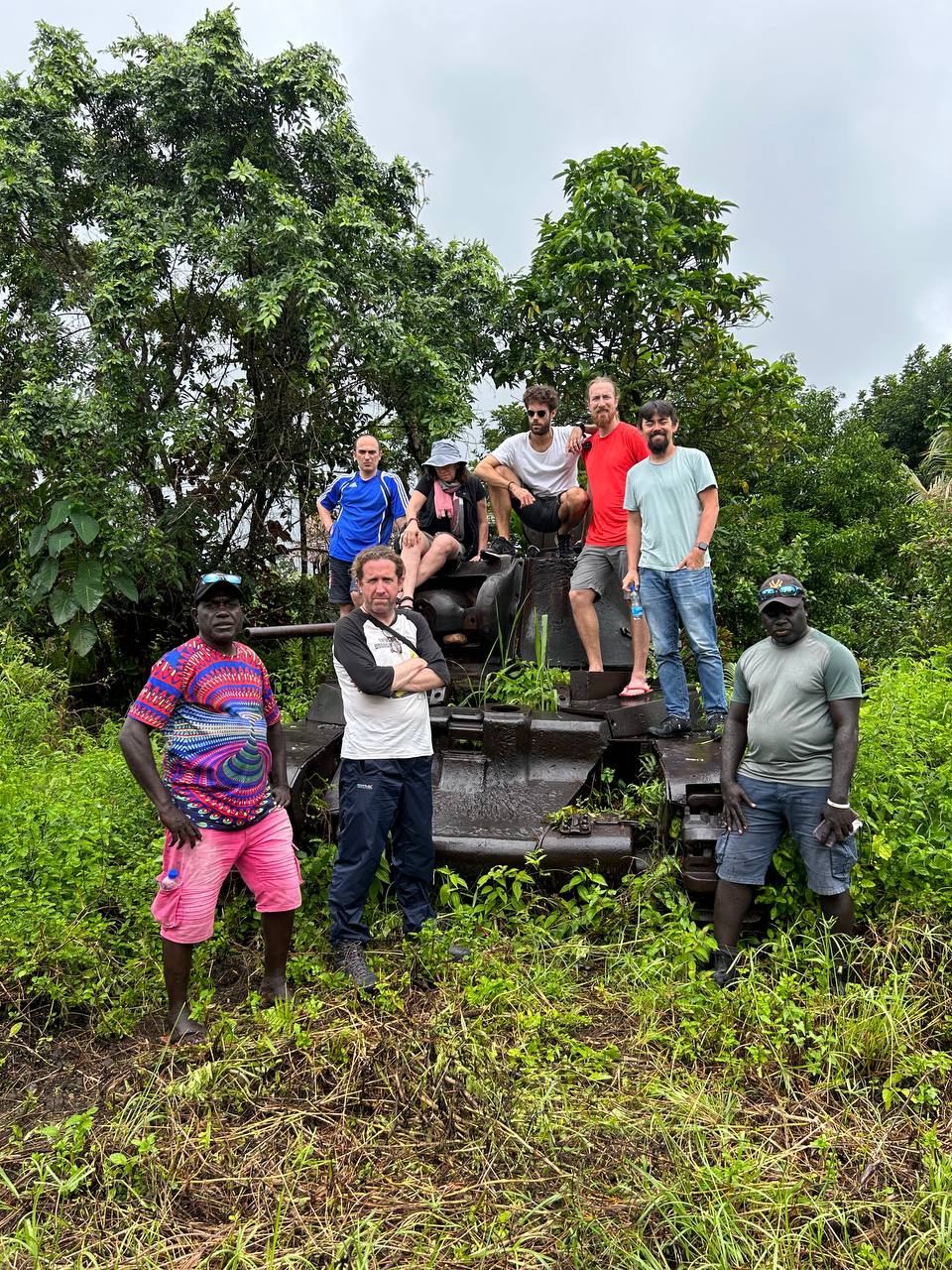 It is currently planned for a cultural show to take place in Bougainville in 2024, although dates are yet to be confirmed.
Festivals of Papua New Guinea / Papua New Guinea Festival Tours
The best time to visit PNG is for one of the numerous festivals of Papua New Guinea. The mots famous is of course the Mt Hagen Festival, but there is also the Goroka Cultural show, which is even older. These can either be joined as one of our group tours, or we can arrange an independent package for you.
July: National Mask Festival in Rabaul, East New Britain
August: Mont Hagen Cultural Show in Mont Hagen (the biggest cultural show in the country!), Sepik Crocodile Festival near Wewak and Enga Festival in Enga (famous for its sand paintings)
September: Goroka Cultural Show in Goroka and Hiri Moale in Port Moresby
October: Morobe Cultural Show in Lae
November: Kenu and Kundu Canoe Festival in Milne Bay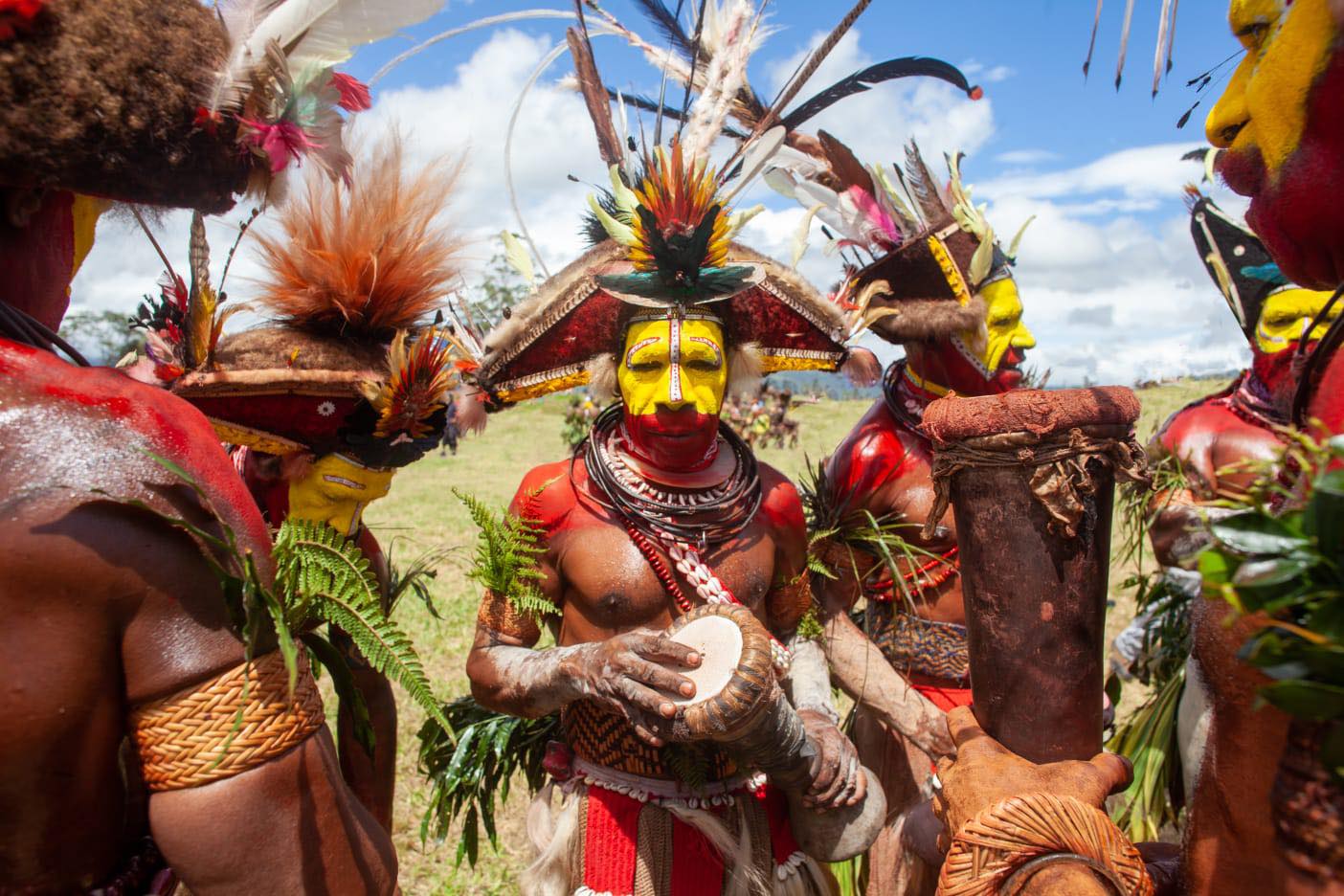 Papua New Guinea Tour – Independent Tours to Papua New Guinea
Aside from our regular group tours and our Papua New Guinea independent tours based around destinations, or festivals, we can also arrange bespoke travel to Papua New Guinea to fit a number of areas of interest. The following is a non-exhaustive list of example independent Papua New Guinea itineraries that we can offer.
Anthropological Tours to Papua New Guinea
If there is a particular ethnic group that you would like to see, or if you would like to go further in land to visit the partially contacted tribes, YPT can arrange this as part of a trip to Papua New Guinea.
Bird Watching Tours to Papua New Guinea
One of the most famous activities within Papua New Guinea is to go bird watching. The infrastructure for this is very good and YPT can arrange bird watching tours designed specifically around what you wish to see.
Cultural Tours to Papua New Guinea
Tours related to the specific culture and culture of Papua New Guinea can be designed on a bespoke PNG tour basis. Please get in touch to discuss options for what you would like to include.
World War 2 Tours to Papua New Guinea
Papua New Guinea was one of the mostly important the theatres during World War Two and thus has many important historical sites related to this.
School Trips to Papua New Guinea
Despite its reputation for danger, it is possible to arrange trips to Papua New Guinea for students of all ages. For more information, or to get a quote please get in touch.
Rugby League Tours to Papua New Guinea
Papua New Guinea is the only place in the world where Rugby League is the national sport. YPT can arrange trips for teams wishing to play in Papua New Guinea, as well as for fans wishing watch Rugby League live in the country.
Journalist travel to Papua New Guinea
Young Pioneer Tours can arrange journalist travel to both Papua New Guinea, as well as Bougainville.As well as cultural events, we can also arrange meetings with politicians, as well as travel that involves needing a security detail.
Papua Overland
YPT also offer tours in the Indonesian regions of West Papua. Culturally similar to Papua New Guinea these can combined overland to include both countries and areas. You can read more about our West Papua Tours here.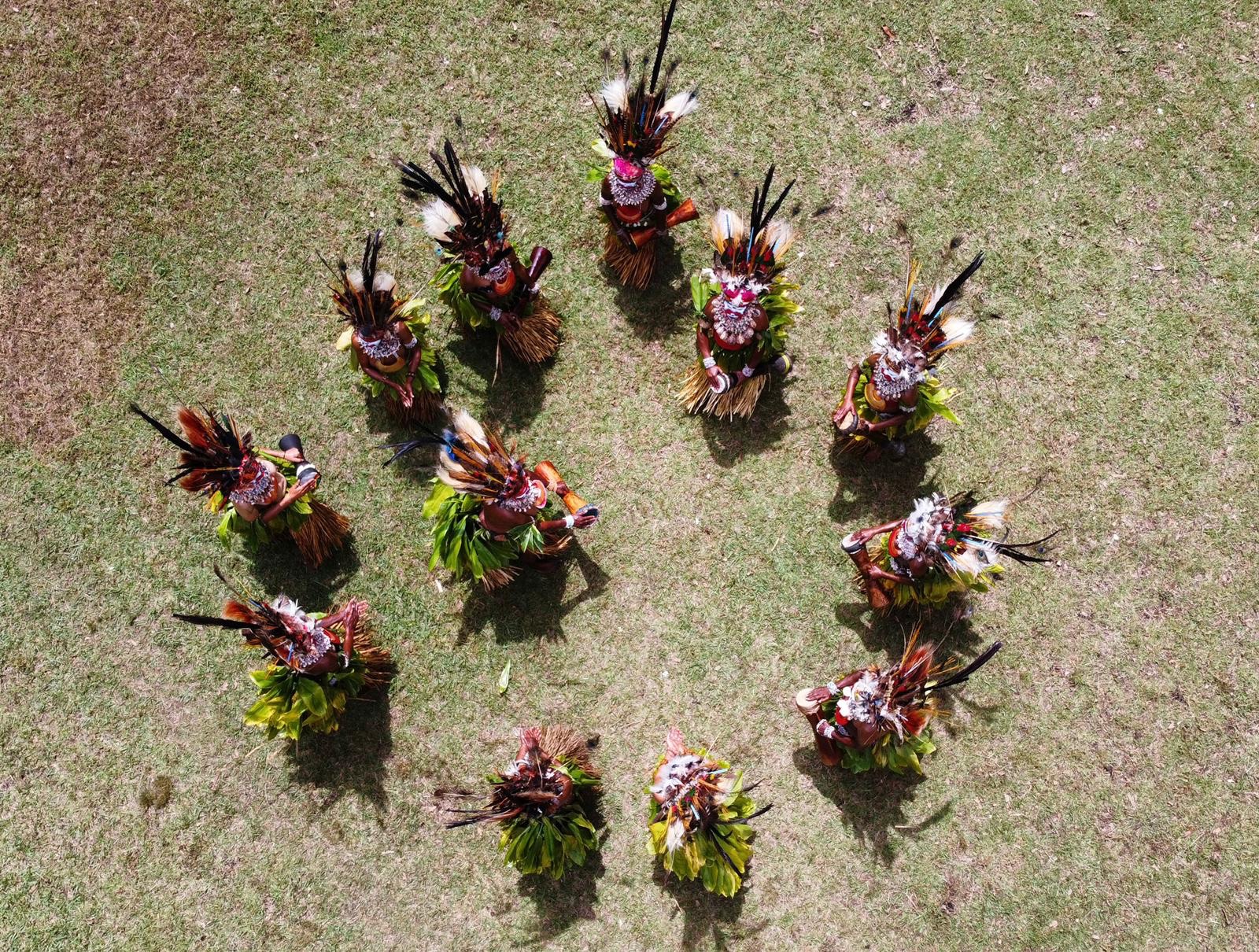 Young Pioneer Tours can arrange safe, fun and up-close tours to Papua New Guinea at any time of the year. Get in touch with us!