Got time to kill in Beijing before or after taking one of our North Korea tours, or simply passing through while utilizing the 144 hour transit visa?
Here's our tried and true list of essential Beijing sites to visit, foods to eat and things to do if you're flying through Beijing on your next trip to China.
---
Eat: Breakfast Jianbing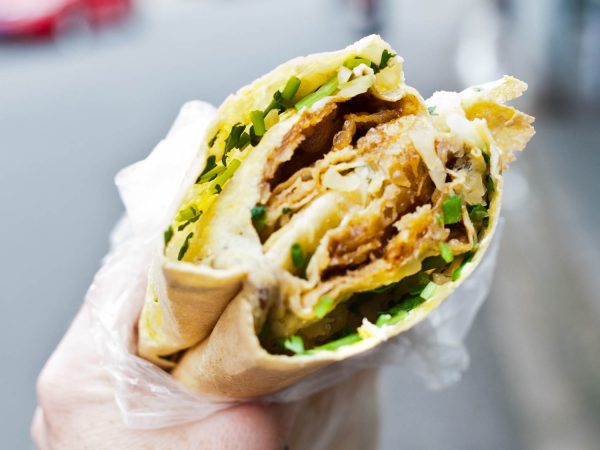 Image via Serious Eats
The mandatory start to your day in Beijing begins with the popular local street food, the humble jianbing. With each jianbing cooked to order, think of it as a savory Chinese crepe / omelette hybrid, with fried wonton, fresh coriander, scallions and a liberal spreading of hoisin and chili sauces. Essential fuel to start your day and generally setting you back less than 10 RMB.


Get around by metro, MoBike or Ofo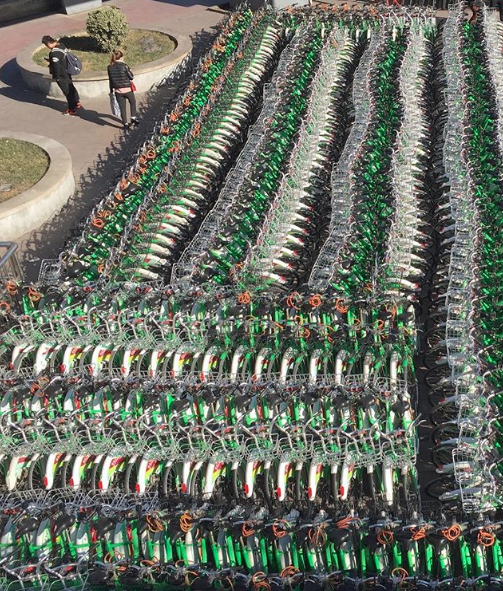 Image via @mattkulesza
With the Beijing metro regularly cited as one of the top 10 best metro systems in the world, there's literally no site in Beijing no easily accessible by the metro, with easy to navigate signs and announcements in both English and Chinese. Or, if you've managed to secure yourself a Chinese phone number while you're here, download either the MoBike or Ofo app to rent one of the thousands upon thousands of rental bikes quite literally littered around the city. Both options for transport are extremely cheap.
Tian'an Men Square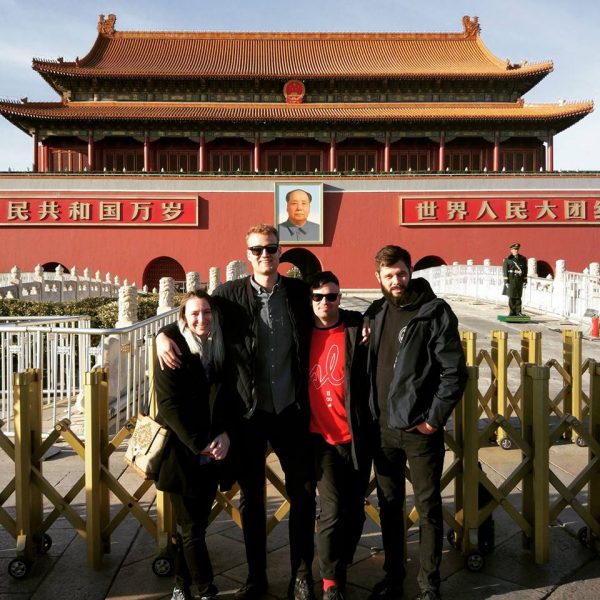 Image via @rowan.beard
Of course you can't visit Beijing without a visit to the iconic Tian'an Men Square. Covering an area of 400,000 square meters, with the capacity of holding a mass assembly of one million people, to your left you'll find the Great Hall of the People and the National Museum on your right. Take in the historical significance of the place and consider a visit to:
Chairman Mao's Mausoleum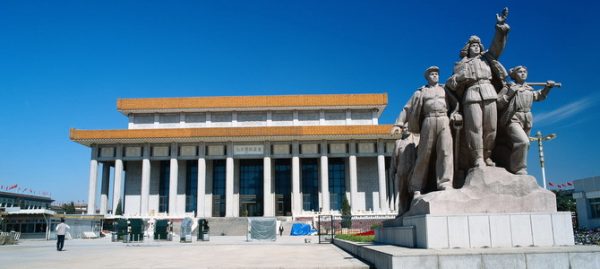 Image via China Escapade
Perhaps you've taken our Chairman Mao Revolutionary Tour or want to compare the resting places of leaders having just recently visited Kumsusan Palace of the Sun on a trip to Pyongyang. Head to Chairman Mao's Maosoleum, but be warned the crowds can be nuts, its closed Sundays and only opened from 7am – 11am. More importantly, if you gradually replace every brick of an old house is still the same house?
Forbidden City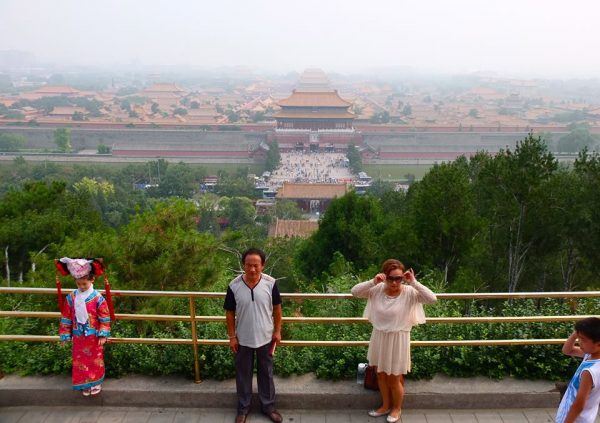 Image via @mattkulesza
Next up is the impressive imperial palaces for the emperors in Ming and Qing Dynasties of the Forbdidden City and a must see visit while in Beijing. After you've got your iconic photo with Mao's portrait in the background, it's easy to spend a good 2-3 hours getting lost as you wander from the south gate to north gate. Be wary of being approached by "students" wanting to practice their English on you and the dreaded "tea ceremony scam," particularly in this area.
Jingshan Park

As you exit the northern gate of the Forbidden City, walk through the idyllic Jingshan Park, a garden haven within Beijing and keep headin' up, up, up until you reach the top pavilion, featuring an epic panoramic view of the Forbidden City and the city of Beijing for as far as eye can see (uh, pending the day's level of tiramisu smog of course)


Bars at Shichahai and Houhai Lake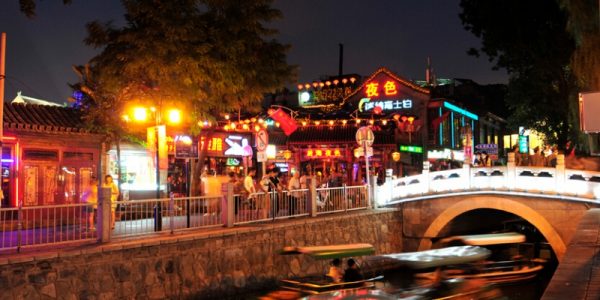 Image via the Beijinger
Continue north to Beihai park to discover nearby Houhai Lakes in the Shichahai area. Here you'll find a collection of bars and restaurants spread along the lakes and nearby areas. Find yourself a comfy rooftop bar or simply people watch as the hordes of foreign and local tourists flock by.
Military Museum of the Chinese People's Revolution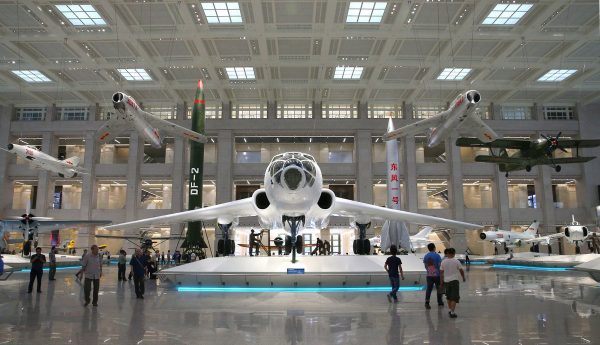 Image via Scoopnest
Looking to extend your China Revolutionary Red Base tour? Get your revolutionary war fix with restored and modern military equipment on display and fill your noggin with the history of the People's Liberation Army.
Wangfujing Snack Street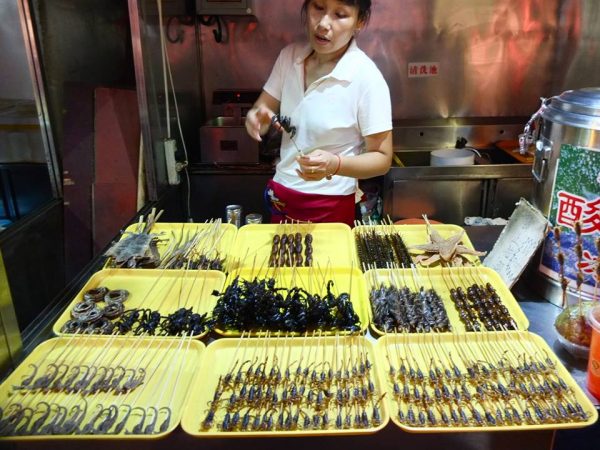 Image via @mattkulesza
The quintessential, weird Beijing food experience. Does it crawl? Does it swim? Hell yeah! Let's eat it! Once you've experienced the novelty of trying deep fried tarantulas, scorpions, starfish or sea horse, sample some of the genuinely tasty street food around this area including big juicy lamb BBQ skewers or delightfully ripe, stinky tofu. Fresh!
Eat Peking Duck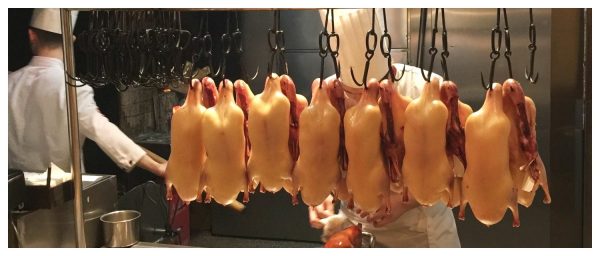 Image via Adriana Ferreira
It goes without saying that after your tarantula entrée, it's time to make your way to one of the many Beijing Duck restaurants on offer. An old YPT favourite was the once local-friendly Siji Minfu Restaurant Peking Roast Duck in Dengshikou. Word hit the street and while this is still some of the best damn Peking Duck in town, expect to wait for about 1-2 hours for that deliciously fatty duck meal of a lifetime.
Hutong Bars in Gulou & Andingmen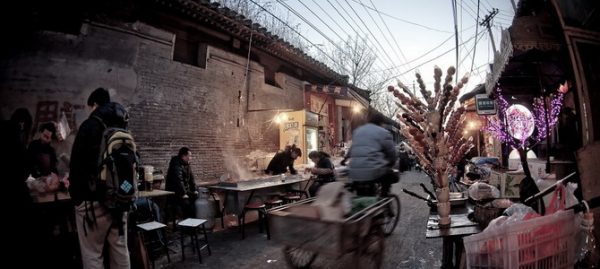 Image via China Escapade
Once you've checked out the Drum and Bell towers in Gulou, it's time to get lost in the hutongs of Gulou and Andingmen areas. From hidden bars, restaurants, cafes and stores, businesses are quite frustratingly and strangely popping up and closing down seemingly every few weeks. However there's a few mainstays we can recommend. Check out School House Bar for a dose of local Bejing punk rock and the closest thing to a dive bar in Beijing, or for a touch of class and some modestly priced but exceptionally well made cocktails, head to Mai Bar. For a taste of some Western food, Mao Mao Chong makes some mean pizzas too. If you were lucky enough (or unlucky enough depending on how you look at it) to sample baiju – the Chinese rice wine, nail-polish-remover-esque, demon juice you may have had an enthusiastic and very hospitable Chinese traveler invite you to drink with them on an overnight train in China, head to Capital Spirits. This tiny, hidden bar has an impressive selection of baiju and very informative bar staff who'll talk you through the nuances of each particular baiju.
798 Art District (Mansudae Art Studio)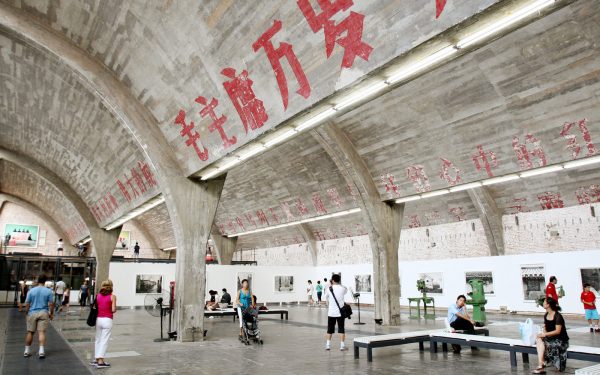 Image via Travel + Leisure
Definitely worth the trip northeast of central Beijing is a visit to the 798 Art District, a complex made up of 50-year-old decommissioned military factory buildings, repurposed into art galleries, cafes and restaurants. Be warned it takes a bit of time to get here from Beijing Central and you can easily spend an entire day wandering around, getting lost and exploring. This is also the only other location in the world that North Korea's Mansudae Art Studios features two Art Galleries for a dose of DPRK realist artwork.
Party in Sanlitun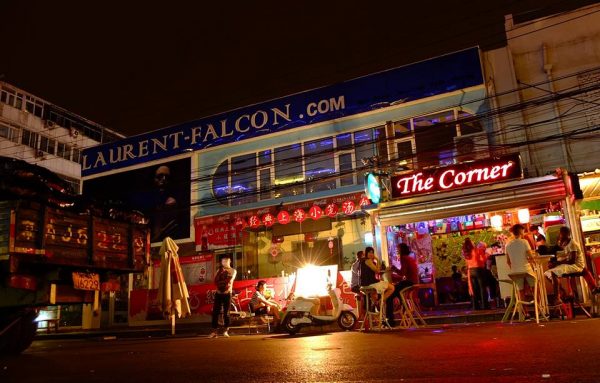 Image via @mattkulesza
While Beijing may have since cleaned up the charismatic and notorious "Sanlitun Bar Street" for better or worse (let's be honest, for worse), for nightlife you can't beat Sanlitun – the main expat and embassy area of Beijing, filled with more bars and restaurants you can poke a stick at. If you've just finished an epic 11 day North Korea like our Liberation Day & Summer tour and have a hankering for some Western food – head to Homeplate for some Southern Style smoked BBQ, Taco Bar for killer Mexican or Bottega for legit pizza. While you're there, seek out one of our favourite Latin American dive bars La Sociale and get inspired to book that next trip to Colombia.
Great Wall tour

Of course if you have the time, no trip to Beijing is complete with visiting the Great Wall of China, however, this will take one day to complete. With the two main contenders being the overly touristy Badaling, our pick goes to the Mutianyu section, which while set up nicely for visitors, doesn't receive nearly as many tourists, features "wild sections" for those wanting to explore past the main, restored section, but most importantly features a toboggan to take you all the way back down. Make sure you wait until you've got a lot of space between each other so you can zoom back down at maximum speed.
---
Want to take the fuss out of navigating everywhere yourself?
Extend any of your North Korea tours and let us do all the work for you on our

Beijing City tour

covering all of the above and more.
About Post Author
.