Mexico is a glorious country just begging to be explored, despite the fact that Mexican president Enrique Peña Nieto has been distorting the country's crime statistics. According to Mexican Tourism Minister Enrique de la Madrid, 80% of all tourist destinations in Mexico are considered safe – a statistic that should help ease the mind of concerned mothers the world over worrying about their offspring falling into the clutches of a drugs cartel. 
While the situation in five of Mexico's states (Tamaulipas, Sinaloa, Colima, Michoacan, and Guerrero) can be compared to Afghanistan and even Syria, thanks to the drug cartel, these are very much the exceptions and the rest of the country is deemed safe for international tourists.
---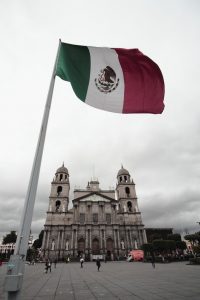 Mexico is, in essence,a beautiful country despite its violent streak.  Boasting a rich and diverse culture, the country has tons to offer tourists in terms of fascinating attractions, sumptuous cuisine, and near-perfect year-round weather. From Guanajuato to the Ancient Fortress of Tulum, the country has sights to satisfy even the most discerning of international sightseers. Apart from being picturesque, Mexico is also one of the most affordable international vacations you can take, which makes it easier to budget for when saving as an individual or family. As long as you are armed with appropriate means of paying your hotel and travel costs, along with a healthy dose of common sense, you will be able to have an affordable holiday while exploring some of the country's more peculiar destinations.
Island of the Dolls (Isla de las Muñecas)
The eerie Isla de las Muñecas is situated south of Mexico City amongst the Xochimilco canals. The name literally translates to 'Island of the Dolls, and rightfully so as it is home to a number of downright terrifying dolls. According to legend, the island was originally the refuge of Don Julian Santana who was banished there due to his drinking problem. Folklore has it that Santana came across a little girl who was drowning and, unable to save her life, he became haunted by her spirit.
A few days after the incident, he found a doll that supposedly belonged to the little girl and hung it on a tree. His guilt drove him to trade his vegetables for old dolls which he hung from trees all over the island in a bid to placate her spirit. The hundreds of creepy, disintegrating dolls that hang from the trees have turned the island into something of a macabre tourist attraction to the extent that organized tours take place there every weekend.
The Day of the Dead (El Dia de los Muertos)
The Day of the Dead is a tremendous social and unique affair which takes place on 1 & 2 November every year. The festival originated thousands of years ago when the Toltec, Nahua and Aztec people considered mourning the dead as being disrespectful to them. Deceased individuals were still seen as members of the community, being kept alive in spirit and returning to earth during Día de los Muertos. Today's festival sees people with beautifully painted faces make pilgrimages to cemeteries to visit the graves of relatives, bearing food, drink and elaborate decorations as gifts. The holiday spills into public spaces across Mexico and continues late into the night with revellers in flamboyant costumes eating, drinking and dancing in honor of the spirits walking amongst them.
Life is too short to live inside a protective bubble, steering clear of what could be the greatest adventures of your life due to sheer paranoia. Mexico, like any other country in the world, has its own share of tribulations but that should not deter you to pay a visit to one of the most striking and fascinating countries in the world.
Guest Blog: Jane Sandwood
---
YPT has a range of international destinations for you to explore.
Click here for more information. 
About Post Author
.