Rason SEZ, located in the very far North East of the DPRK, Is North Korea's only special economic zone. Established in 1991 the cities status allows for easier foreign investment and is definitely much different than most peoples perceptions of North Korea. Full of Joint Venture Businesses, a unique vibe and just the right dose of North Korean history, Rason has become one of our favourite places in North Korea over the years.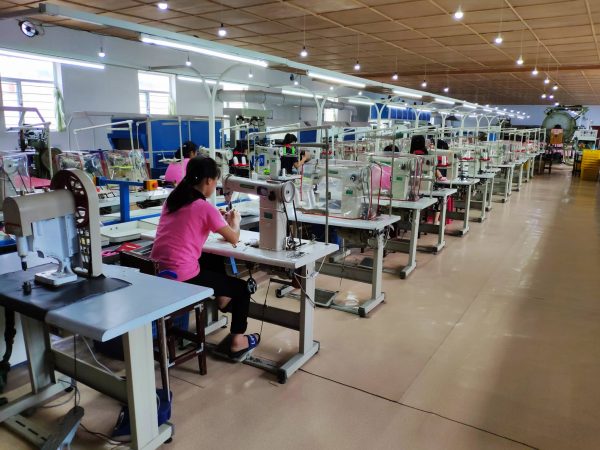 Here are our top 5 reasons in no particular order of why we love Rason.
5. Discover a part of North Korea where few foreign tourists venture.
One of the most unique aspects of visiting Rason is that you get to visit an area of North Korea that not many people end up seeing. Rason is and feels like a million miles away from Pyongyang and is relatively untouched by tourism. Perfect for return visitors to North Korea who want to see a bit more of what the country has to offer or for those who want a truly off the beaten path North Korean experience Rason will leave you happy.
Below: Enjoying Rason's Craft Beer Scene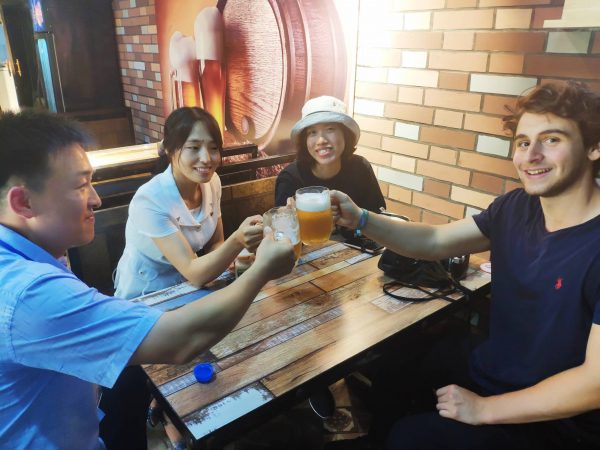 4. See the point where China – DPRK – Russia meet.
For the geography nerds out there all tours to Rason include a visit to the three-point pass where North Korea, Russia and China all meet. Everybody Knows that China and the DPRK share an incredibly long border, but many people are surprised to find out that Russia and North Korea also share a 17 km long border area, and yes it is possible to cross into the DPRK from Russia. Join us on our Moscow – Pyongyang Tour to experience this rarely used border crossing and explore Rason and Pyongyang in this epic adventure.
Below: Our Local Guide Peers toward China. Russia is on the right.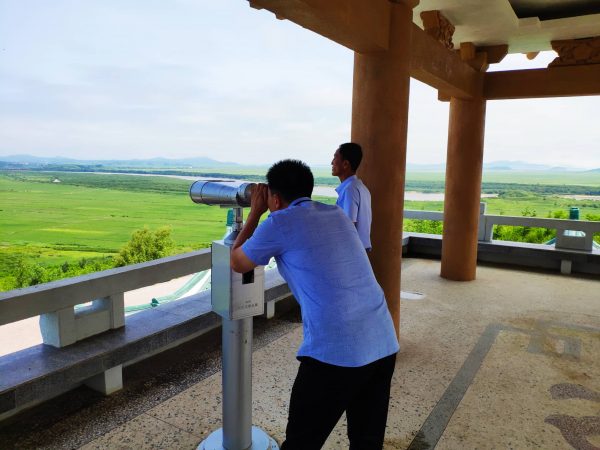 3. The Food
Being located on the coast Rason has become famous for its fresh and amazingly cheap seafood. Shrimp, Oysters, Fresh Crab and all sorts of fish are on offer at incredibly low prices at the local market (more on that later). Many of the stalls will cook it up for you on the spot or feel free to bring it back to the hotel where the restaurant will cook it up for you.
For vegetarians as well Rason is famous for Kimchi classes (Spicy Pickled cabbage) A delicious souvenir to eat on the train ride back to Beijing after the tour.
Seafood for sale on Pipa Island and Kimchi Lessons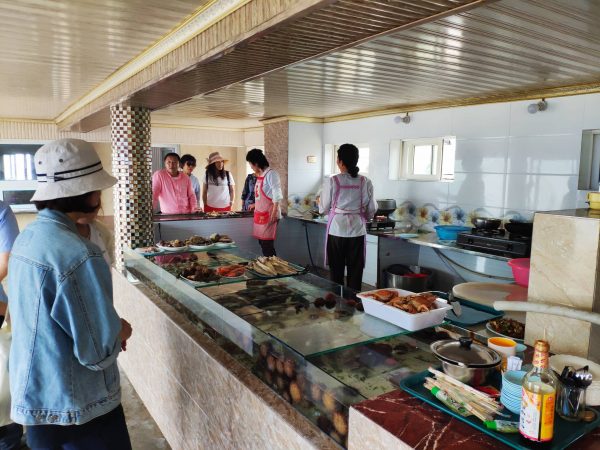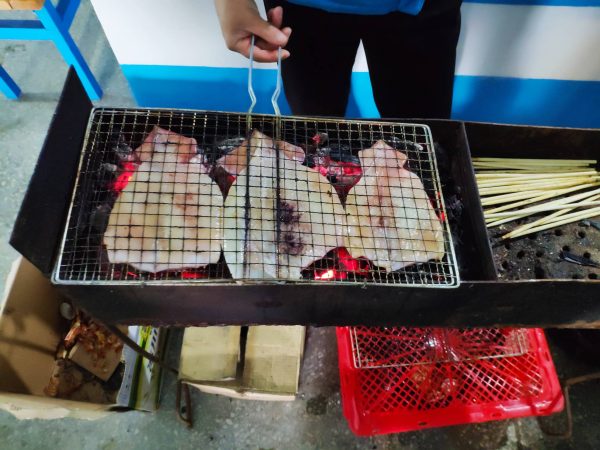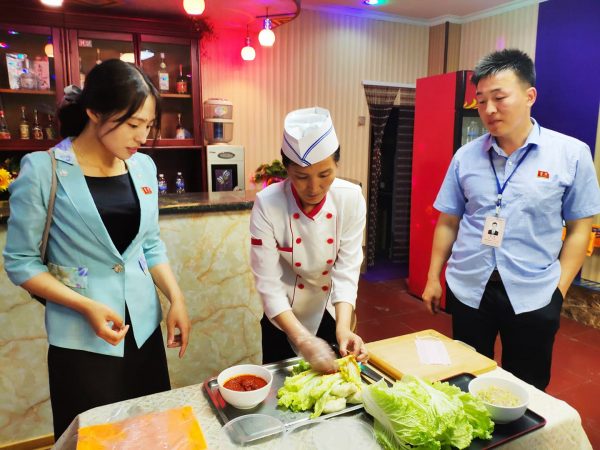 2. Open your very own North Korean Bank Account
Always a highlight of any tour to Rason SEZ is the quintessential visit to Golden Triangle Bank where it is possible to open your very own DPRK bank account. A small deposit is required to open the account (25 RMB), and then you are good to go. This card currently works in Taxies and some restaurants in the Rason SEZ. You can also exchange your foreign currency into local DPRK won to spend later at the market.
Below: Golden Triangle Bank Card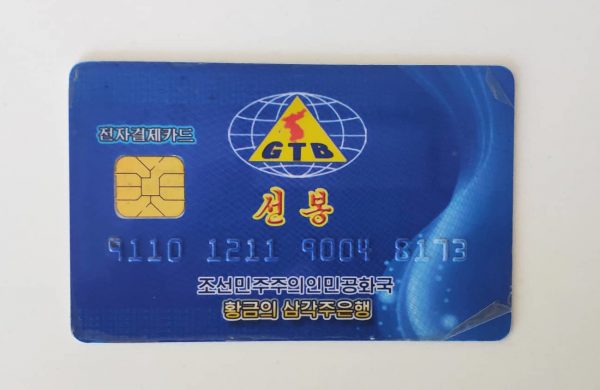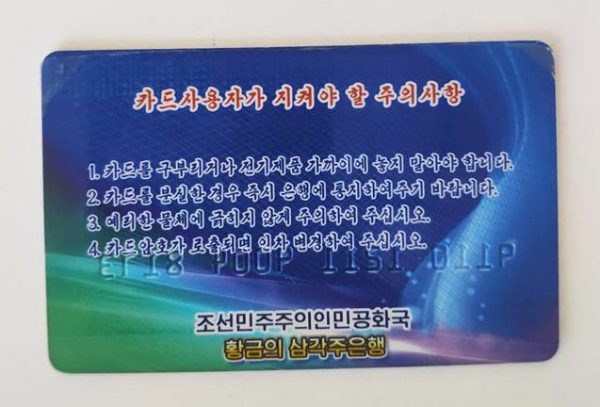 1. Explore North Korean Markets
The undisputed most exciting part about visiting Rason is any visit to the Local Market. A truly unique North Korean experience, You will have full reign of the market and spend the afternoon bartering and window shopping as you take in this massive complex that has everything on offer. Everything from North Korean apparel to cosmetics, alcohol and of course delicious seafood is on offer and available to be purchased.
Below: A Sample of what you can find at the local market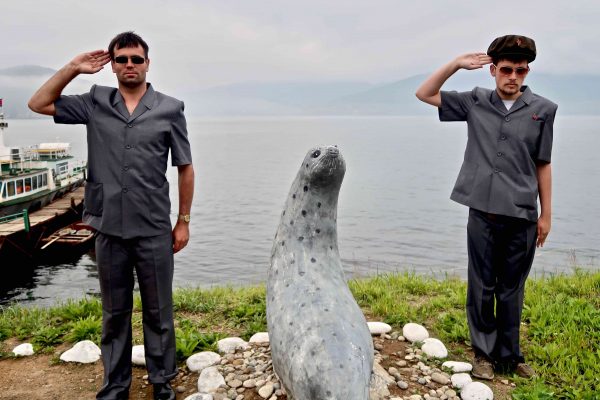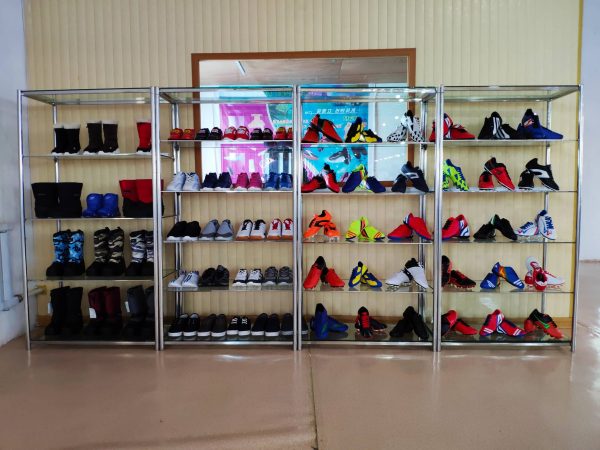 In 2019 we are headed back to Rason for two very special tours. The first one is our "Rason Essentials Tour" in March and the second is our "Moscow – Pyongyang by Train Tour" in July. Of course, if neither of these work for you we can also organize independent travel in the Rason Sez. Get in touch with tours@youngpioneertours.com to get more info on this fascinating part of North Korea.
About Post Author
.