by Andy Khong
Nestled in south-east Asia, the captivating nation of Timor-Leste beckons adventurous souls with its unspoiled beauty and rich cultural heritage. While this tiny country may not be on the radar of many travellers, it holds countless treasures waiting to be explored. From breathtaking landscapes to vibrant local communities, Timor-Leste offers a unique and unforgettable experience for those who dare to venture off the beaten path.

You will usually start your Timor-Leste escapade in its vibrant capital city, Dili. Prepare to be captivated by the perfect blend of traditional charm and modern development. Take a leisurely stroll along the picturesque waterfront promenade, boasting panoramic views of the Timor Sea. Immerse yourself in the lively atmosphere of the Tais Market, where you can shop for authentic local handicrafts, textiles, and colourful traditional fabrics.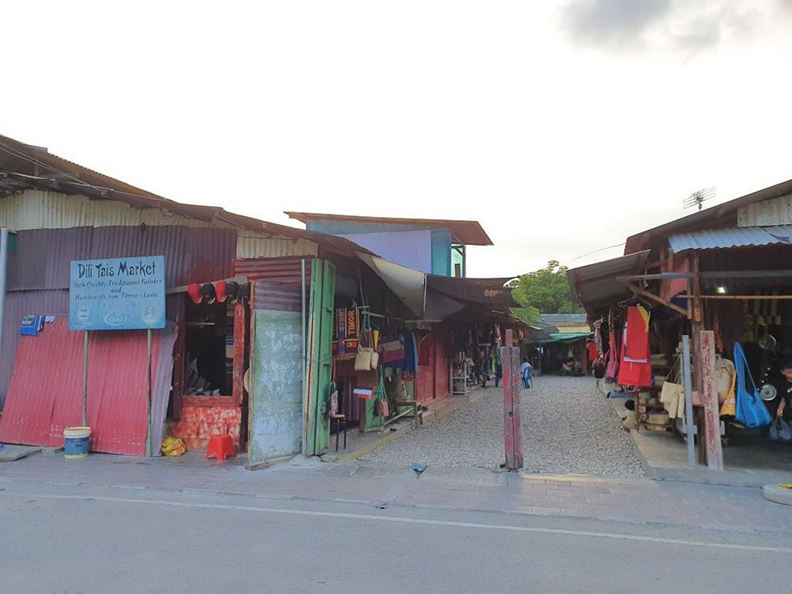 Tais Market.
In Dili, delve into the country's tumultuous history and vibrant culture at the picturesque waterfront promenade of Largo de Lecidere. This promenade is surrounded by old buildings and palm trees, where locals gather to relax and socialize. It serves as a hub of cultural activity and a place to experience the lively spirit of Dili.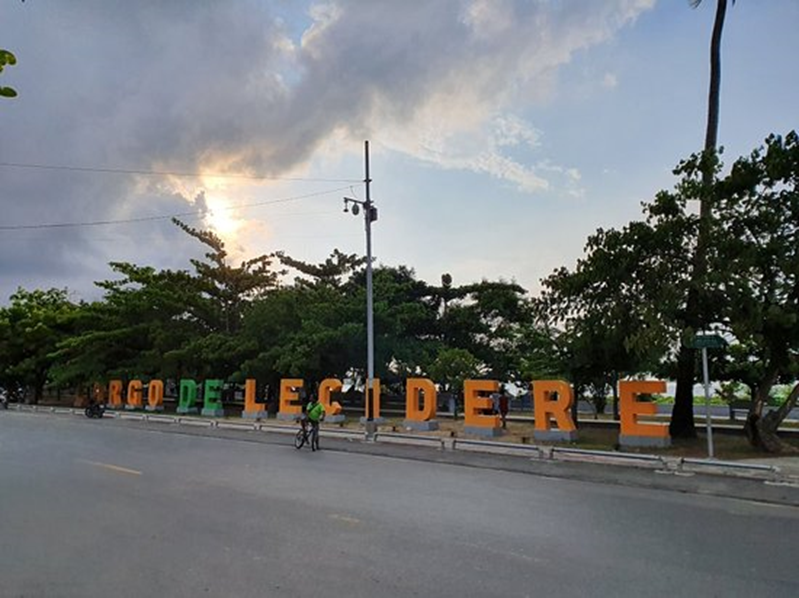 Largo de Lecidere.
Continue your exploration of Dili by visiting the Xanana Gusmao Reading Room. Named after Timor-Leste's revered leader (1st President), this reading room offers a glimpse into the life and achievements of Xanana Gusmao, who played a significant role in the country's struggle for independence.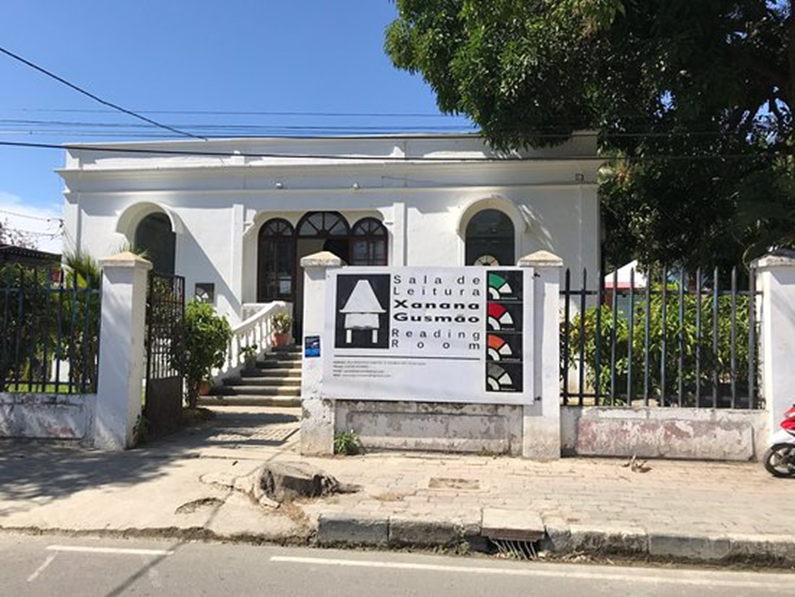 Xanana Gusmao Reading Room.
For a deeper understanding of Timor-Leste's history, head to the Dare Museum. Located in Dili, this museum showcases artefacts and photographs from the resistance movement, providing valuable insights into the country's fight for independence.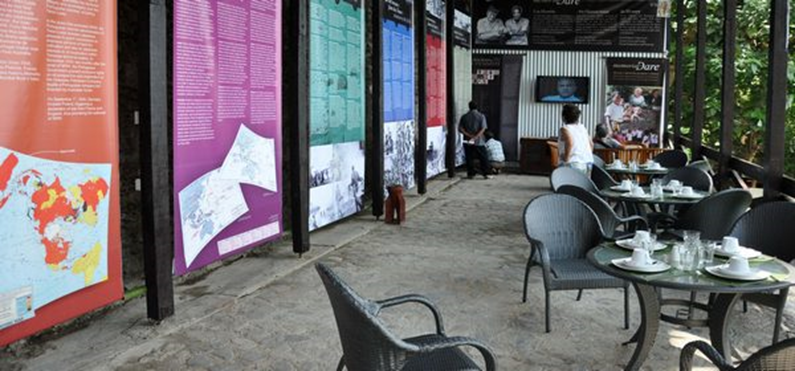 Dare Museum.
Immerse yourself in the poignant history of Timor-Leste at the Chega Exhibition. Also situated in Dili, this exhibition sheds light on the country's turbulent past and serves as a powerful reminder of the importance of peace and reconciliation.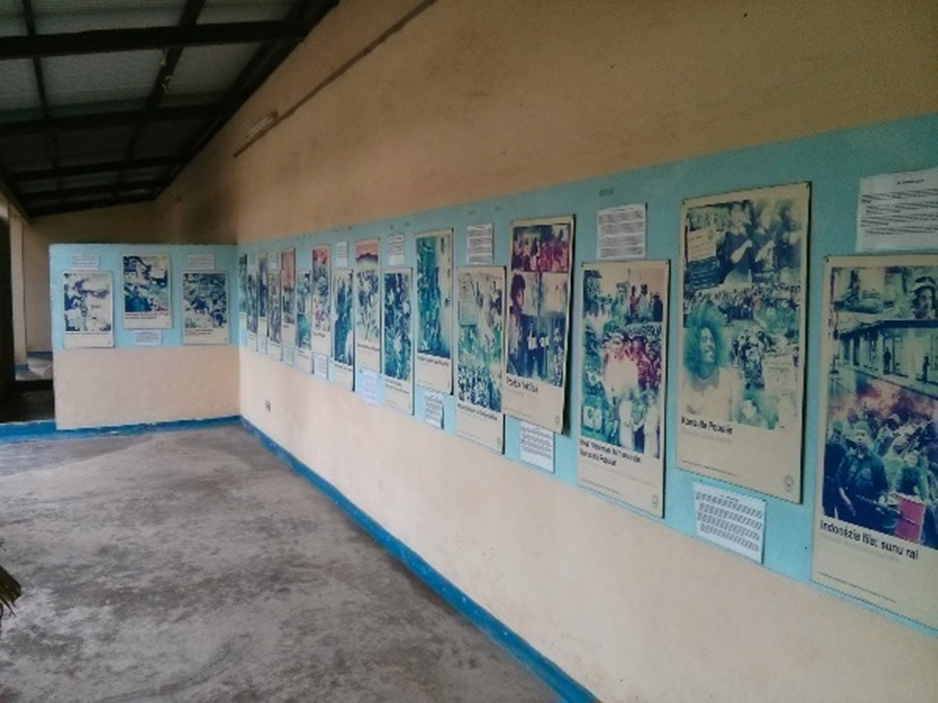 Chega Exhibition.
The Archives and Museum of East Timorese Resistance provides an overview of the Timorese people's struggle against Indonesian occupation.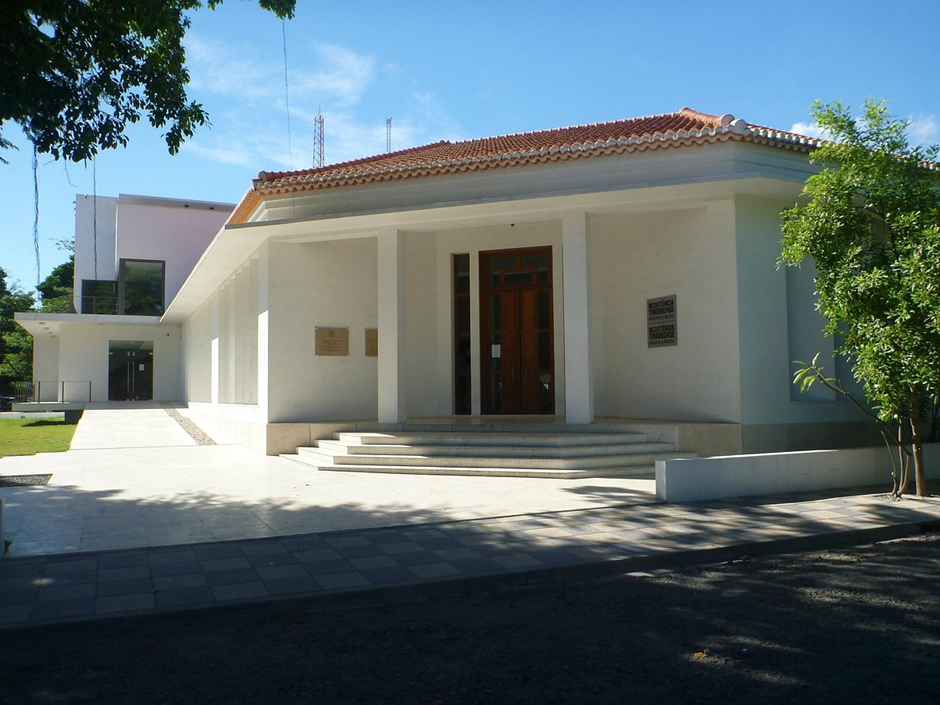 The Archives and Museum of East Timorese Resistance.
As you explore Dili, don't miss the opportunity to marvel at the iconic Cristo Rei statue, offering breathtaking views of the city and the coastline beyond. Pay your respects at the Santa Cruz Cemetery, a powerful monument commemorating the massacre of 271 unarmed and peaceful protestors by Indonesian forces on 12th November 1991. Explore the traditional village of Tasitolou and encounter the imposing Pope John Paul II statue, symbolizing the country's deep-rooted Catholicism.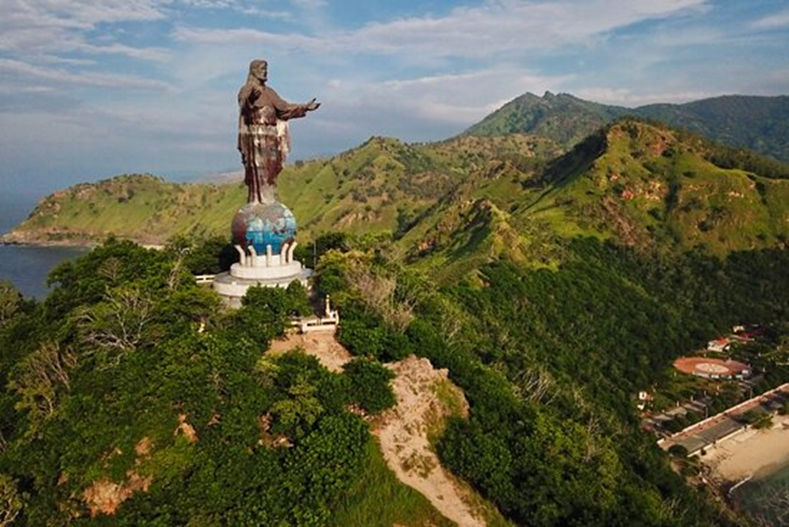 Christo Rei statue – iconic landmark in Dili.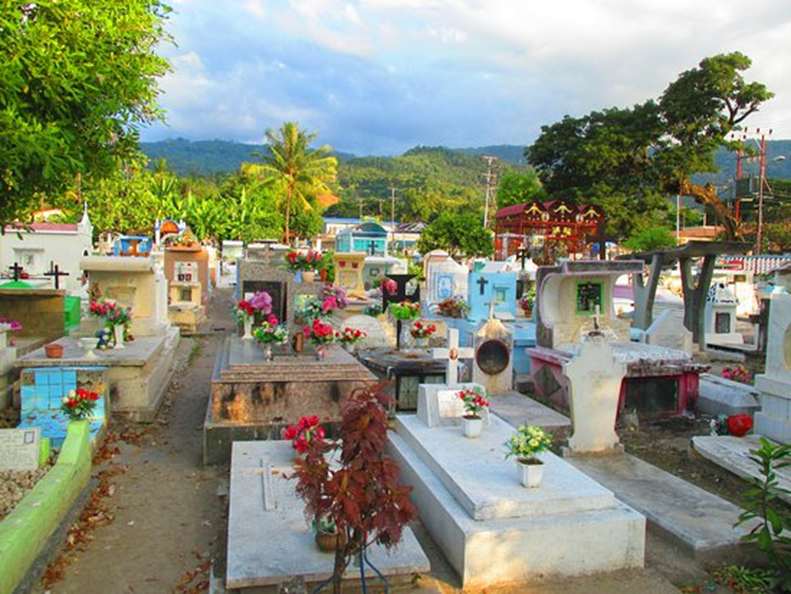 Santa Cruz Cemetery.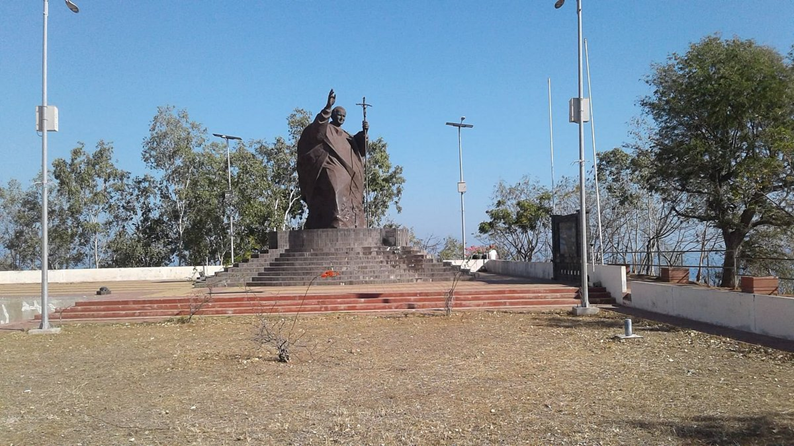 John Paul II statue, Tasitolou.
Just a short boat ride away from Dili lies the pristine Atauro Island**. This hidden paradise is an oasis of tranquillity and natural wonders. Dive into the crystal-clear waters surrounding the island and witness its vibrant coral reefs teeming with marine life. Snorkel alongside sea turtles, explore underwater caves, and indulge in the island's bountiful seafood delicacies.

While Dili offers a wealth of cultural and historical attractions, the surrounding areas also hold their own charm. A short distance from Dili lies the coastal town of Maubara, boasting historical charm and intriguing landmarks. Explore the Maubara Fort, a fortress built during the Portuguese colonial era, which stands as a testament to the region's history. Take a stroll through the town's quaint streets and interact with friendly locals, gaining insights into the cultural heritage of Timor-Leste.

Nestled amidst misty mountains, the town of Maubisse is a hidden gem renowned for its picturesque landscapes and rich cultural heritage. For nature enthusiasts and adventure seekers, a climb up Mount Ramelau is an absolute must. As the highest peak (2986m/9796ft) in Timor-Leste, this majestic mountain offers a challenging yet rewarding trek. As you ascend to its summit, you'll be greeted by awe-inspiring views of rolling hills, terraced rice fields, and the stunning Maubisse Valley below.

Jaco Island is an uninhabited slice of paradise just off the east coast of Timor-Leste where you could immerse yourself in the tranquillity of its white sandy beaches, crystal-clear waters, and vibrant coral reefs. Jaco is considered a sacred island, and no one is allowed to stay overnight.

The coastal town of Liquica offers a blend of natural beauty and cultural exploration; here you could delve into the dark past of Timor-Leste at the Ai Pelo Prison, a haunting reminder of the struggles endured by the Timorese people during the Portuguese colonial occupation (Ai Pelo means 'bitter water').

Venture eastward to the town of Baucau, where history and natural beauty intertwine seamlessly. Explore the beautifully preserved colonial architecture, reflecting the country's Portuguese heritage.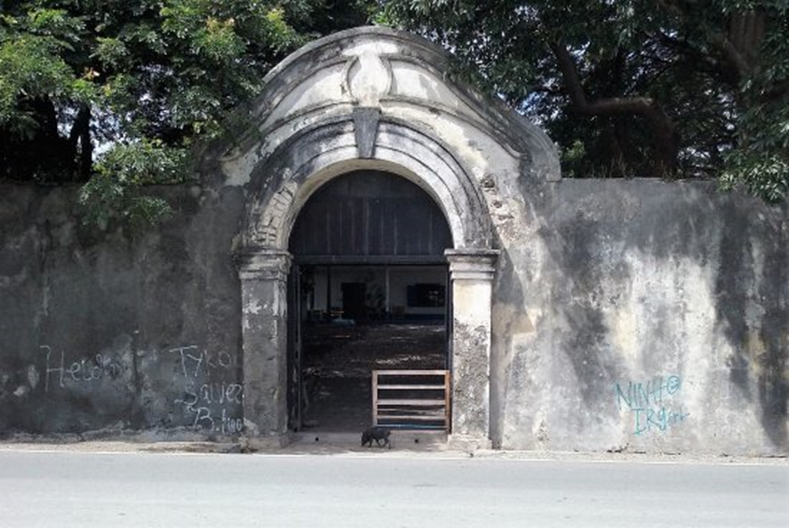 Maubara Fort – built during the Portuguese colonial era.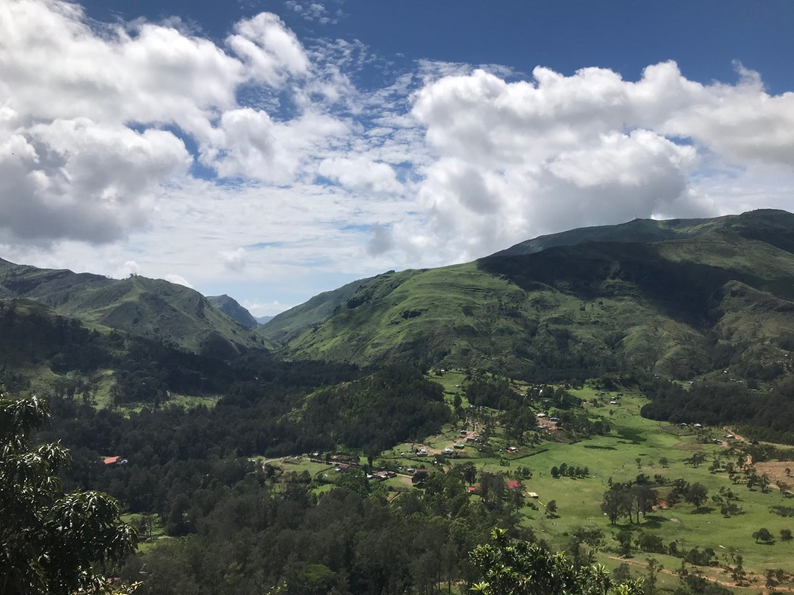 Maubisse – with Mt Ramelau, the highest peak in Timor-Leste.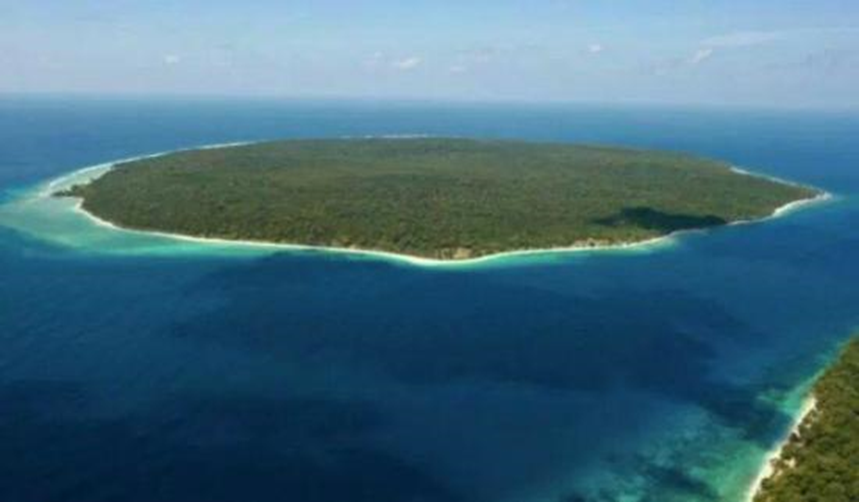 Jaco Island – sacred island where no one is allowed to stay overnight.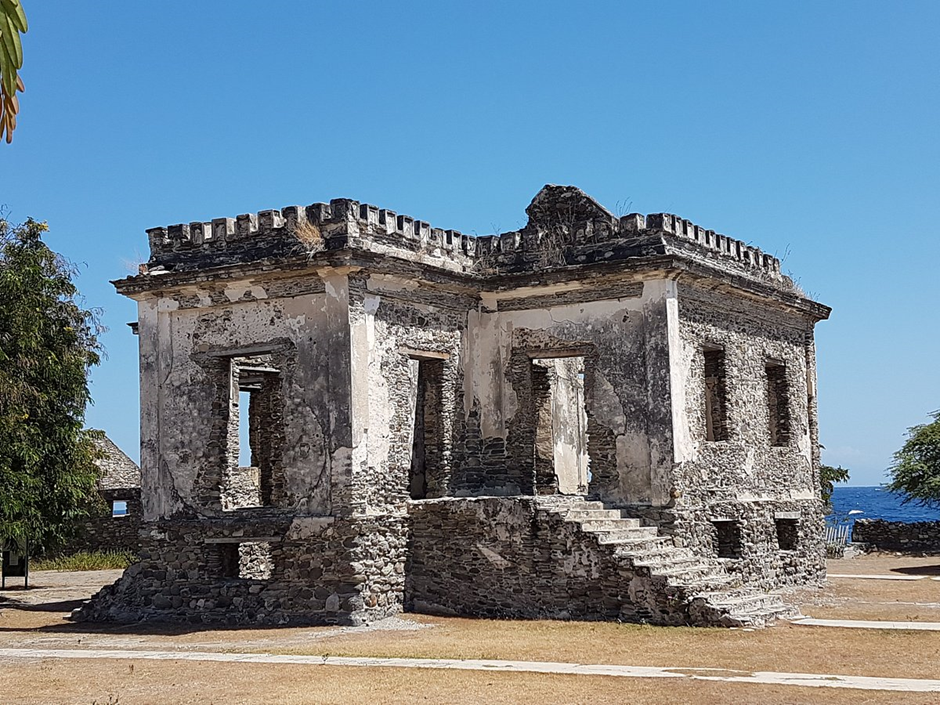 Ai Pelo Prison, Liquica – used to house political prisoners and common criminals by the Portuguese.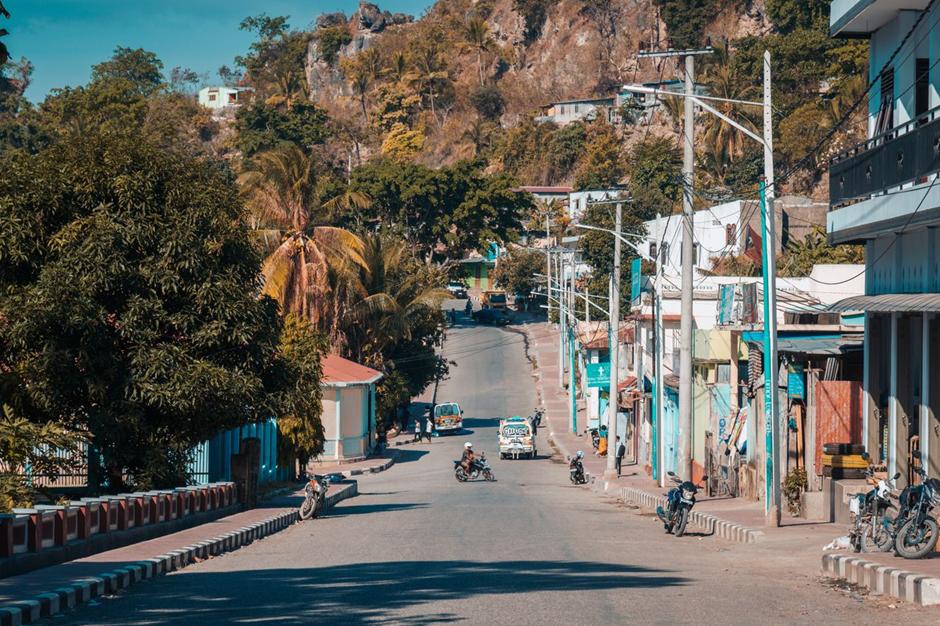 Baucau – 2nd largest city in Timor-Leste.
Situated in the western part of Timor-Leste, Balibo is a place of historical significance and natural beauty. Visit the Balibo Fort, an ancient fortification that offers panoramic views of the surrounding landscapes. Gain insights into the country's tumultuous past at the Balibo House Museum, which serves as a memorial to the Balibo Five*, a group of journalists who lost their lives during the Indonesian occupation. Explore the picturesque countryside and nearby waterfalls, immersing yourself in the serene beauty of the region.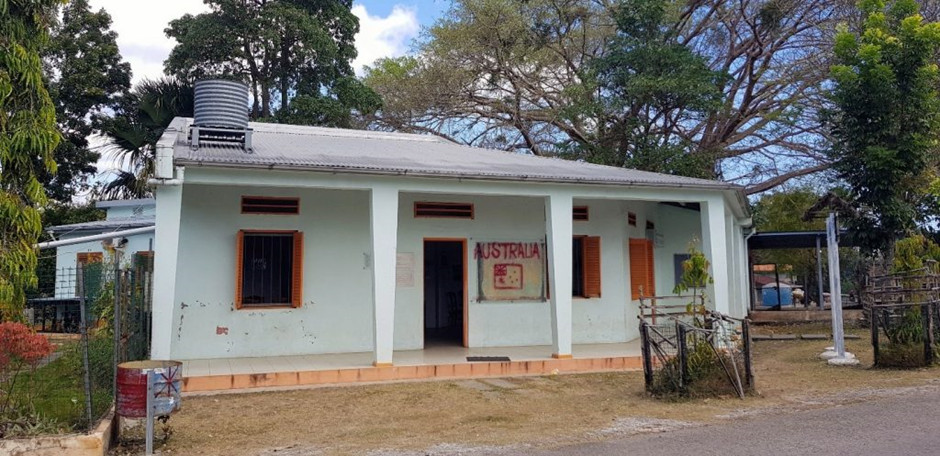 Balibo 5 House – where 5 journalists were massacred and perpetrators have not been brought to justice.
Timor-Leste, a hidden gem tucked away in south-east Asia, invites you to discover its enchanting wonders and immerse yourself in its rich cultural heritage.

* Balibo 5 Incident:  https://www.youngpioneertours.com/balibo-5-incident-timor-leste/ 

** Atauro Island:  https://www.youngpioneertours.com/visit-atauro-island-east-timor/ 

East Timor or Timor-Leste:  https://www.youngpioneertours.com/east-timor-or-timor-leste/ 

Oecusse:  https://www.youngpioneertours.com/visit-oecusse/ 

Untouched South-East Asia: East Timor:  https://www.youngpioneertours.com/exploring-east-timor/ 

Languages spoken around Timor-Leste are Tetum, Portuguese, and Indonesian. If you can't speak these languages, being able to speak Spanish or Malay helps. Not many people (including staff in 'local' hotels, restaurants, and supermarkets) can speak English even though it is a "working language" in Timor-Leste. If you are thinking of travelling independently, bear in mind that there is hardly any infrastructure for tourism. To take the stress out of travelling independently, YPT is running a tour to Timor-Leste & West Papua tour in 2024:  https://www.youngpioneertours.com/tour/east-timor-west-papua-tour/ 




About Post Author
.