When you're looking to get off the beaten track and to see something new exciting and interesting, South-East Asia is hardly the first place that springs to most peoples minds; quite the opposite. From the Ping-Pong shows in Pattaya, drug-fueled moon parties on Kho Samui, the legendary walking street on Angeles City, or the notoriously cheapest part of Australia Bali, it is fair to say that South-East Asia whilst having lots of good, and bad sides is certainly a tourist Mecca.
---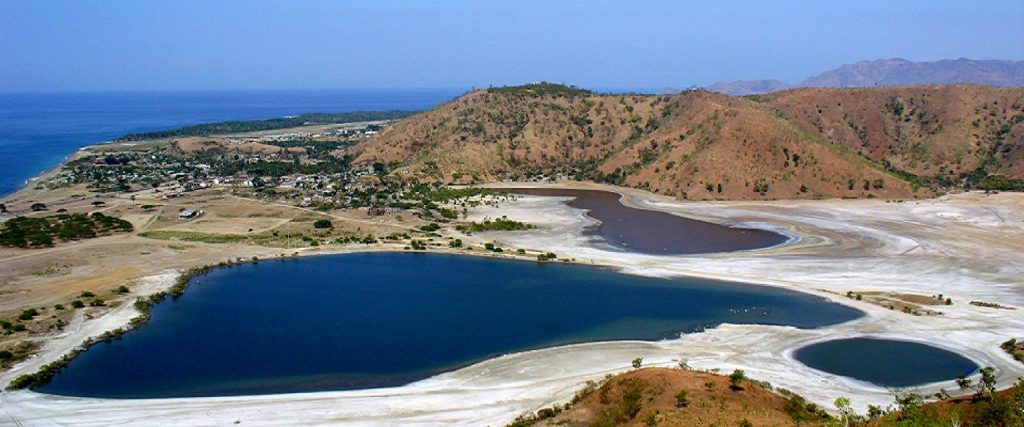 Being in charge of international tours at Young Pioneer Tours means that I am constantly looking out for new destinations, a process that is slightly more complex than simply Googling "places your mother would rather you stayed in away from". Incidentally, when I last asked my mother this question, she simply said her new husband's ex-wife's house. Brutally honest, but alas it did not help in my quest for a new winter destination. Later on, whilst in chats with our friends and fellow travellers at The Monsoon Diaries, that the idea of East Timor was banded around.
I am enough of a geek to say I had at least a rudimentary knowledge of the place. I know for example it had been a Portuguese colony, and that like Portugal's other colonies that had steadfastly stood in the way of the global tide of giving independence instead holding fast until the Carnation Revolution resulted in the independence of Mozambique and Angola (their other major colonies), but that East Timor, far from being granted the independence it craved, was instead eaten up by Indonesia and its brutal dictatorship of Sukartu. This resulted in a prolonged war for independence, eventual independence and then a civil war.
"Aside from these "facts" I had barely given East Timor a second thought, but after reading a bit more about the country, and more importantly finding out it was one of the least 20 visited countries on earth, and almost as importantly, a "gem of south-east Asia" we decided to check out under the intents of potentially making this a new destination."
The first problem you encounter when planning to visit East Timor, or as it is officially known the Democratic Republic of Timor-Leste, is that with it being so underdeveloped touristically, and largely having very little in the way of economy there are very few people visiting the country, and thus few airlines going, and thus bloody hard to get to. Flight wise there are in fact pretty much just three options, direct from Singapore, which are expensive and only when they are running, via Darwin in Australia (seriously who goes to Darwin), or lastly via Bali in Indonesia. Now I know Bali gets a bad rap as essentially being an Australian enclave in Indonesia, but the flight prices were favourable, and I had heard it had nice beaches and a legendary party scene.
I'd actually done a trip to Palawan in the Philippines immediately before this trip, so flew directly to Bali from Manila without any need to change in Jakarta. We only did a very quick layover of a night and a day in Bali, but I have to say despite it being very much on the trodden path and full of Australians I genuinely really liked the place. The beaches are pristine, the people friendly, the food good, and if you like to party Bali has it all, and it is for these reasons that we have included it on our full itinerary.
After the quick party stop, it was time to deal with the issue at hand, and the reason we had come on this trip in the first place, flying into untouched Timor-Leste! We had booked with Timor Air, who is essentially just a small brand of Garuda the Indonesian national carrier, and the flight was pleasant enough despite what could only be called a distinct lack of anything even borderline edible.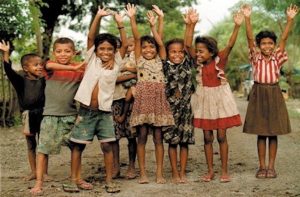 Literally the second you touch down in Dili, the capital of East Timor you are filled with excitement and told right away what to expect from your adventure with airport if you can even really call it that being glorified hut next to a single lane runway with no air conditioning and seemingly no expectation of any influx of tourism anytime soon. You line up to get your visa on arrival, a visa that is carelessly stamped in, and is I have to say still one of my favourites I have in my passport.
Accommodations wise Dili, as you would expect from a capital city that has a hut for an airport hardly offers the widest range of sleeping options, pretty much being split into a few higher end hotels, waterside apartment style holiday villas aimed at divers, or on the one and only hostel in the city. Timor Backpackers Hostel offers dorm beds, private rooms, a bar and the friendly service of a British expat and his local wife. The hostel whilst not being of an earth-shattering standard was more than decent enough for what we required, and the help and advice given by the owners made it a goldmine.
So whilst staying in the bustling city of Dili was not our intention for the whole trip, as we were there we decided to go and have an explore of the city. This basically meant checking out old colonial buildings, strolling along the waterfront, standing in awe whilst looking at a massive statue of Jesus, and what I felt was the highlight; the museum for the war of independence.
"Here I learnt that the Timorese people, much like other minorities such as the Armenians, or Kurds are on a long list of nationalities wounded in the interests of Real Politik, and in this case falling dominoes of the cold war era. I truly have to say it is one of the best war museums I have been to, if not somewhat humbling to see the Wests complicity in the struggles their people have been through."
The food of Timor-Leste can be described as simple at best, which lunch consisting of simple chicken, or fish dishes with rice and water, but night time street food in Dili was quite a treat. Much like Chinese style you head down to the beach area find what vendors are selling the food you fancy, let them BBQ it to perfection for you before grabbing beers from another vendor and chowing down whilst watching the Timorese night go by. We followed this with more beers at the numerous waterside bars set up to service expats and divers alike, which whilst hardly having the Bali like party atmosphere suited the mood and vibe that was Dili – East Timor.
Staying just in capital cities is never the YPT way, and whilst there are lots of different places one can go in the Democratic Republic of Timor-Leste, the place I had settled on after numerous research, and talking to locals was the "city" of Baucau. Officially the second largest in the country, only three hours drive away, renowned for decent food beachside bungalows, and old Portuguese colonial buildings.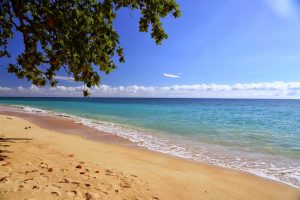 "We hired a driver for a few days and set off on the road to Baucau, the second largest city in East Timor. The drive, like in most countries was a joy in itself, and certainly one of the highlights. There's nothing more enjoyable and calming that driving through miles of untouched beauty and stopping whenever you want to just stand in the expanse and take photos."
Baucau is famous for having two, (exactly two) beachside bungalows on the beach run by a friendly family who would also cook dinner for us. The bungalows were much better than we had expected to find and where exactly on what looked like being a completely untouched beach. We planned to make much more of this later, but right away we wanted to make the most of the rest of the day's sunlight and to carry on with our itinerary.
The first place I had decided to visit was the Baucau market, a place recommended to my locals who always would say "its an experience" with a wide smile on their faces. They were right, but it also soon became fairly apparent that we were not so much there to see the market, but the market was there to see us. It was pretty run down for something supposedly from the second city of a county, but that just added to the experience. We kicked it with the locals, took pictures with kids that were fascinated with us, and bought a load of crap that had obviously been made in China.
So far we liked Baucau. Our next stop was a "city tour", although with the size of the place it was more a brisk walk around the very pleasant colonial buildings. The locals also appeared to be really friendly, with a random English speaker coming up to be our impromptu guide. Baucau can be navigated pretty easily over about an hour, so we did our thing and then headed to the saltwater swimming pool, another "tourist attraction". OK: so it's not exactly a tourist attraction, but it afforded us the chance to chill out in the heat and hang out and drink beers with the locals.
The main reason we had come was for the legendary beach bungalows, which were just that, two bungalows with lots of rooms (enough for our group) pretty much on a private beach. We stocked up on beer with this in mind before heading for our meal with the family. It's very Lonely Planet to say, but Timorese people really are very friendly and the food (whilst not exactly going to win culinary awards) was very decent.
"That night, beers in hand, and with only the light of the moon to guide us, we headed down to our private beach for a mini full moon party, where I was lucky enough to experience something new and amazing. As soon as we entered the sea, a light started to flow everywhere like lots of little fairies dashing through the sea. Bioluminescence as it is apparently known. It is impossible to explain what an experience like this on a deserted beach is like; you simply have to just do it."
Timor-Leste, and Baucau, in particular, does not have anything like a bar scene, but this is not to say that people do not drink, and we were invited to a graduation party by bunch of students near our bungalows, cementing my belief that there is always a party to be found anywhere, you merely have to look hard enough. We spent the last morning in Baucau strolling along the miles of untouched beaches, playing football with kids, and largely kicking back before heading back over to Dili by our private bus.
"I spent my last night in Dili discussing with our local partners about our 2016 program before heading out on a pub crawl with the brother of the hostel owners wife, which ended up with us having a "lock-in" at a bar owned by a French expat and dancing the night away until 5 am. A fitting end we felt."
Though my trip to Timor-Leste had been somewhat a quick one, I had definitely fallen in love with the place and was immediately excited about planning tours there. OK, so it is no North Korea, or Iran, but in our ever increasingly globalized world, an untouched part of South-East Asia is worth its weight in gold. And if nothing else; if I can start helping the wonderful Timorese people finally start getting their piece of the tourist pie, I will be happy.
---
Come and experience a trip to East-Timor yourself with YPT. Click here for more information.
As always, we are offering discounts for all block bookings and returning customers.
About Post Author
.