Introduction
The Taedong River (대동강) is a river in southern North Korea that runs through Pyongyang City and is one of the five longest rivers on the Korean Peninsula. The Taedong river starts in the Nangim Mountain range located in South Hamgyong Province and flows 439 Kilometers across the country before finally emptying into the yellow sea at Nampo Port. The river is generally quite deep and is widely used for shipping transport within North Korea.
In Pyongyang City, the river runs through the middle of the city, passing many of the country's most famous landmarks such as Kim Il Sung Square and the Juche Tower. There are six bridges in Pyongyang that go over the Taedong River that link the city together.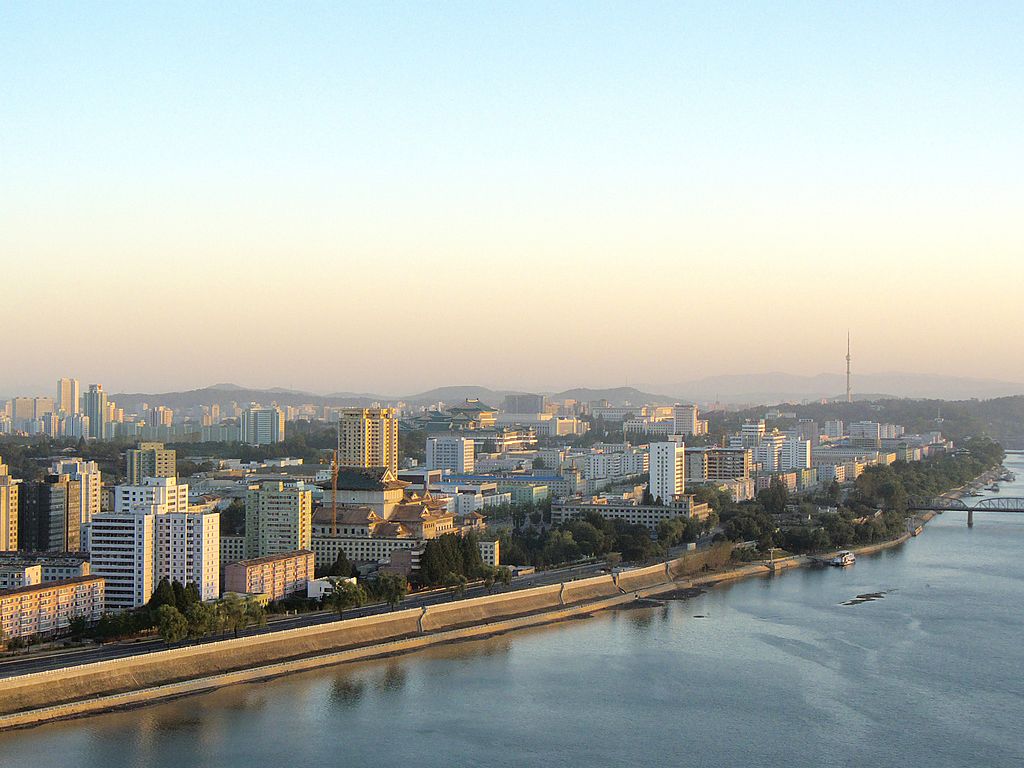 Taedong River Historically
The Korguyo Kingdom was founded along the banks of the River. Archeologists have also established remnants and artifacts of the people of Ancient Korea who likely had settlements along the river
The West Sea Barrage
In 1986 the North Korean government constructed the 8 Kilometer West Sea Barrage at the mouth of the river (Close to Nampo City) to control floodwater and help irrigate land on the west coast of the country.
Fun Facts about the Taedong River
The USS Pueblo the only officially commissioned US Navy vessel to be held by foreign forces sits moored on the banks of the River after it was captured by the North Korea Military in 1968
North Korea's most popular domestically produced beer "Taedonggang Beer" or 대동강 맥주 takes its name after the river.
The Yanggakdo International Hotel, which is arguably the most well-known hotel in the country, is located on the Yanggak island, which sits in the middle of the Taedong River in central Pyongyang. Click here to see our North Korean Tour Manager Rowan Beard showing off the hotel.
About Post Author
.