Somaliland Tours – Group tours to Somaliland
Young Pioneer Tours are offering fully guided Somaliland tours for 2023 and 2024. Join us and experience our tours to Somaliland, officially known as the Republic of Somaliland – the unrecognised sovereign state is located in the Horn of Africa.
Somaliland Tours – Group tours to Somaliland in 2023 and 2024
Currently we are offering group tours to Somaliland, alongside independent tours to Somaliand throughout the year. Our group and independent tours to can be combined with Djibouti, Eritrea and Somalia Tours giving you the opportunity to make the most of your trip to the Horn of Africa.
Our current group tours to Somaliand are listed below, with us regularly adding new trips throughout the year.
Djibouti, Somaliland, Eritrea & Somalia: Horn of Africa Independence Combo Tour – May 14th – 27th 2024 – $3095
Our highly popular and sought after tour of the Horn of Africa, embracing each country and celebrating Independence Day in Somaliland and Eritrea. Experience the culture, history and grasp the fascinating charm of the friendly locals. See how borders influence politics and communities.
Somaliland Independence Day Tour – May 17th – 21st 2024 – $1095
Join in the largest celebration to one of the least visited destinations on Earth and experience Somaliland heritage and identify for their Independence Day. Join in with locals as they partake in the festivities and observe the military parade.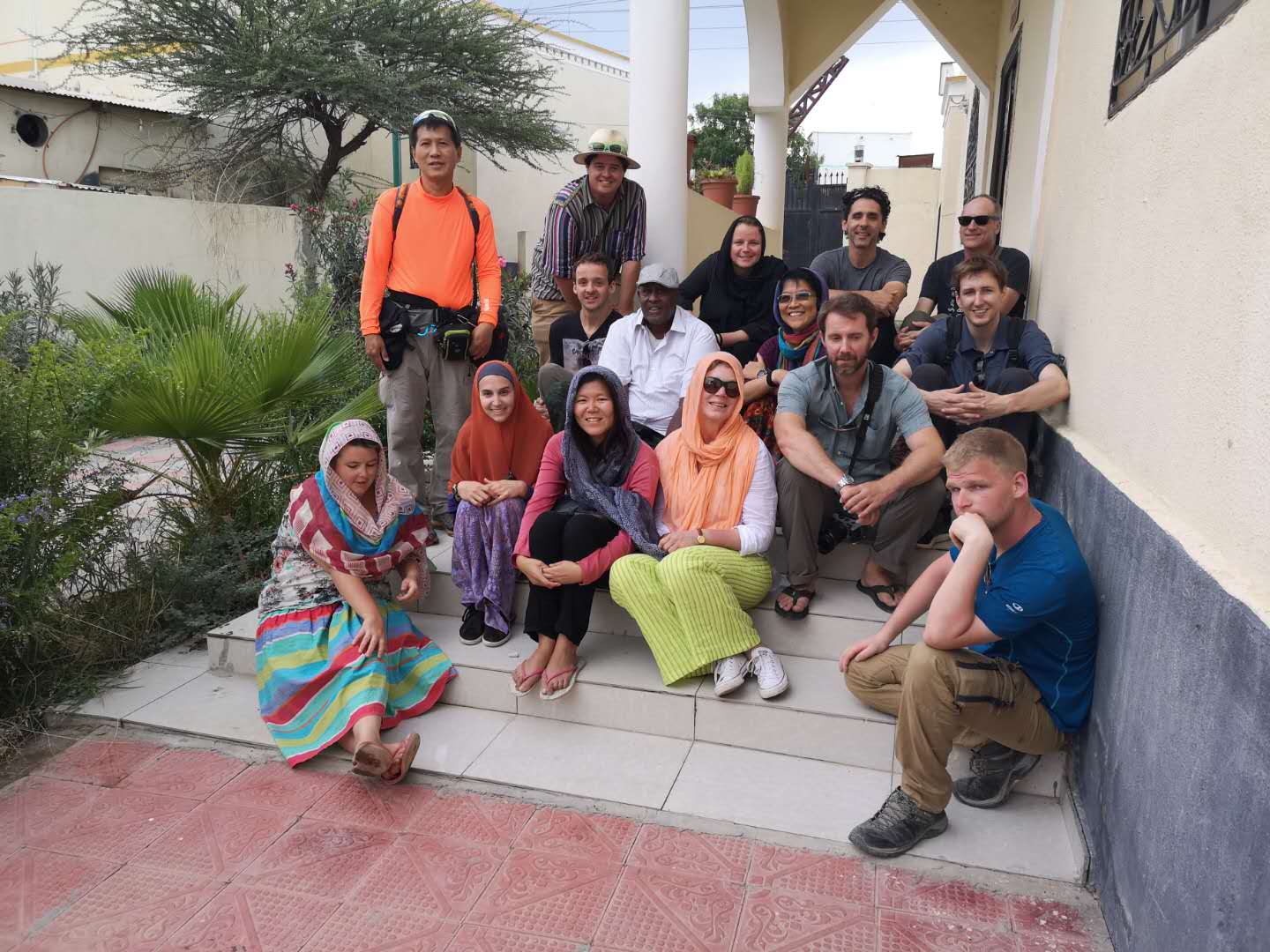 Independent Tours to Somaliland
Should our group tours not fit with your time frame, or you would like to arrange a bespoke tour of Somaliland then YPT can help you plan your perfect trip.
Below is an example tour which can be done as is, shortened, or combined with other parts of the country, or neighbouring ones.
Example Somaliland Itinerary
Morning
Day 1 – Hargeisa, Somaliland
Breakfast at hotel and then drop off at airport. You are required to book your own flights with Ethiopian Airlines departing Djibouti City to Hargeisa, Somaliland.
Meet your driver and head to Damal Hotel to check-in
Start your tour off by visiting the best view of Hargeisa, the Massala View – here we'll be able to spot most of the important buildings of the city but also the twin hills called Naaso Hablood, also known as Hargeisa's landmark.
We'll stop by the cemetery for British Soldiers who died here battling against the Italians during the Second World War.
Afternoon
We will have lunch at a Somali-Yemeni restaurant with some Somalilander intellectual icons where they're up for discussing the political, social, historical and cultural introduction of the country.
Take a walking tour around the city centre of Hargeisa to get a sense of the people and the city. Here you will see street money exchangers and their "chunk" of bills, the central market, and the MiG Jet fighter War Memorial which stands for the atrocities committed by the dictator during the Civil War. The War Memorial is in the middle of the buzzing centrum and an excellent place for a coffee and chats with Somalilanders about politics and history.
Visit to the busy market in downtown Hargeisa for some evening shopping and people watching.
Dinner at a lively canteen off the main drag of Hargeisa. Have a chance to chat with them and hear how they find life in Somaliland.
After dinner, you can walk around the bustling city centre in Hargeisa, and have some chai with the friendly locals or do some shopping for t-shirts and flags for Independence Day.
Overnight in Hargeisa.
Day 2 – Hargeisa – Laas Geel – Berbera
Morning
If you miss any items yesterday you can use this morning to catch up with it this morning and then begin your 160km journey north to Berbera on the coast which is also the largest seaport of Somaliland. Berbera was the former capital of the British Somaliland protectorate before Hargeisa and served as the prominent port of the Ifat, Adal and Isaaq sultanates between the 13th and 19th century.
On our way we'll stop at Laas Geel – the most important rock art site in all of Africa. These caves contain some of the oldest cave paintings on the horn of Africa; the vibrant colours and well-preserved paintings are estimated to be over ten thousand years old.
Afternoon
Upon arrival begin exploring around the historic town of Berbera where you'll find countless Ottoman, Persian, and British architecture.
Dinner fresh seafood will be served on the waterfront
Overnight at hotel in Damal Hotel Berbera
Day 3 – Berbera – Sheikh – Hargeisa
Morning
Morning
Breakfast at hotel and head to the port to spot the fisherman bringing in their fresh catch and a quick tour of the fish markets next door.
We'll then board a boat to hunt for shipwrecks in the Gulf of Aden whilst passing interesting vessels that anchor off an unrecognised country.
We then take some time off and head to a gorgeous spot on the beach for a swim near the lighthouse – it's not uncommon to catch local youths and families enjoy their time in the sun. Due to local culture, we ask our female travellers to cover their body including their arms and legs in the water. For those who have their diving license, we can arrange a diving excursion.
Drive to the town of Sheikh in the mountains. The town is one of the most famous and historical places to Somalis. It's also considered an educational place and a city of civilization.
Afternoon
Here you'll enjoy some afternoon tea, explore the town and enjoy the pleasant climate.
We'll make the long drive back to Hargeisa for your last dinner in Somaliland and farewell your guides.
Day 4 – Hargeisa
Breakfast at hotel and depart according to your flight schedule
INDEPENDENT SOMALILAND TOUR EXAMPLES
Our independent tours are specially created for your interests and desires, therefore not all our tours are listed – here are some examples of independent tours we can offer.
Somaliland Heritage Tour – with the earliest known cave paintings in Africa to being the European victim of colonial rule, our Somaliland heritage tour will focus on the history, traditions and culture.
Somaliland Nomadic Tribe Tour – the traditional lifestyles of Somali life is slowing disappearing due to displacement and urbanisation. We can arrange to visit nomadic tribes on our bespoke Somaliland tours.
Somaliland Adventure Tour – enjoy the natural beauty of Somaliland with incredible landscape, beaches and mountain ranges. We can arrange activities from hiking, kayaking and camp under the stars at Lac Abbe.
Somalia and Somaliand Combination Tours – All of our tours to Somaliand can also be combined with tours to "mainland" Somalia, as well as to other parts of the Horn of Africa. For information on this, simply get in touch.
Journalist travel to Somaliland – Young Pioneer Tours can arrange travel to Somaliland catered for journalists, as well as media projects. This can include extra security detail, as well as meetings with people in Somaliland.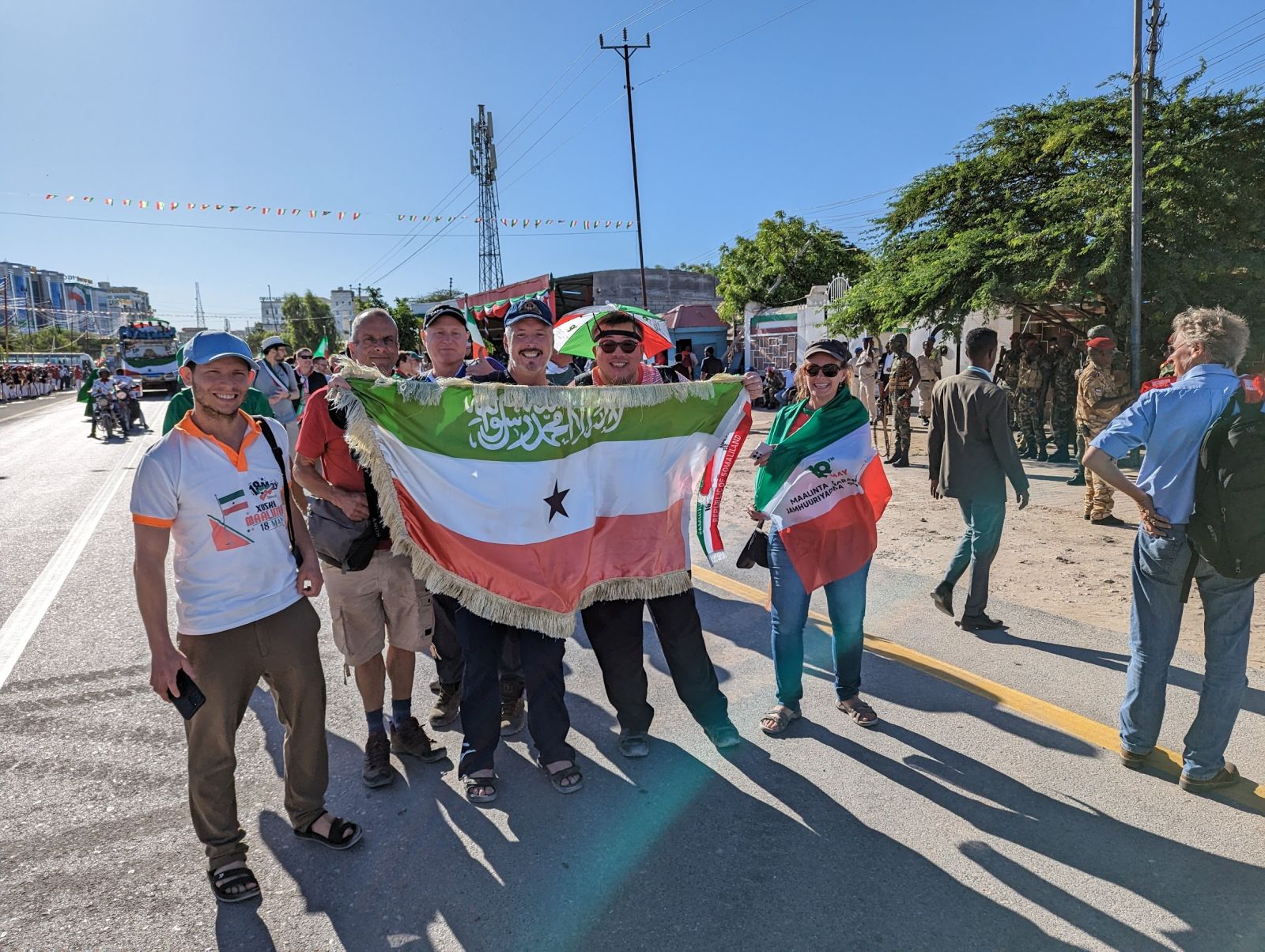 Somaliland tour guides
Our group tours to Somaliland are all accompanied by a Young Pioneer Tours guide, as well as our local guides who are fluent in English. We are also including a number of security personal who will look after our safety in the country.
For bespoke tours to Somaliland, it is possible for us to arrange local guides that speak other languages. Please get in touch for more details.
FREQUENTLY ASKED QUESTIONS ABOUT SOMALILAND TOURS