Young Pioneer Tours offers fully guided and security-conscious Mogadishu and Somalia tours for 2023 and 2024.
YPT are renowned for being one of the first international travel company to begin Mogadishu Somalia tours following the many years of instability within the country . And while some danger does remain, now is perhaps the safest it has been for many years to visit Somalia.
Group Tours to Somalia in 2023 and 2024
We are currently offering the following Mogadishu Somalia Group Tours for 2023 and 2024, with further trips also being planned.
The exact dates and itinerary of the tour are not published online or distributed publicly and the itinerary are subject to having days swapped around, due to security reasons.All group tours to Somalia are capped at 10 people, with the security of the group always being the foremost concern.
Djibouti, Somaliland, Eritrea & Somalia: Horn of Africa Independence Combo Tour – May 14th – 27th 2024 – $3095
Our highly popular and sought after tour of the Horn of Africa, embracing each country and celebrating Independence Day in Somaliland and Eritrea. Experience the culture, history and grasp the fascinating charm of the friendly locals. See how borders influence politics and communities.
Best of Eritrea & Somalia Tour – October 3rd – October 7th/9th 2024 – $3040
Embrace the fascinating country of Eritrea boasting some of the best colonial architecture, pristine beaches and amazing cuisines. Continue further into Mogadishu Somalia and experience the people and culture not shown on western media.
Are Group Tours to Somalia Safe?
Our group tours to Somalia are accompanied by an expert YPT guide with years of experience alongside the best local partners in the country. We tailor our Somalia tours to create a unique itinerary to explore this un-touristy region of Africa.
All of our tours to Somalia are accompanied by a vetted armed security team, with YPT as with all conflict destinations taking advice from 3rd party security advisors.
Independent travel to Somalia and Mogadishu
We understand not all our group tours to Somalia may not be practical with your schedule or you would like a more in-depth bespoke experience in Somalia. YPT can help arrange the perfect Somalia tour. Prices will reflect on the number of people and what level of accommodation you require, but YPT can arrange everything you require for an independent tour to Somalia.
For safety and security reasons, the itinerary is not published online or distributed publicly. For more information, please contact us here.
Independent Somalia Tour examples
With the difficulty in arranging travel to Somalia, as well as the overall security situation in the country we are restricted as to what bespoke Somalia Tours we can offer. There is though still some scope to what we can help arrange for independent travelers to both Mogadishu and Somalia.
Somali language Tour – The Somali language is spoken in neighbouring Somaliland, Djibouti, Ethiopia and in parts of Kenya. Since the Somali civil war the Somali people have formed committees in the Middle East, Europe and North America. YPT can arrange Somali language programmes in Mogadishu to understand the language, vocabulary and texts.
Mogadishu Somalia Photography Tour – Recently opened for tourists makes our Mogadishu Somalia tours appealing for those keen photographers wishing to capture this unique region in the Horn of Africa. We can arrange Somalia tours to nomadic tribes capturing daily life to the urban culture of Mogadishu.
Somalia Military Tour – The region has experienced many historical conflicts to more recent engagements including The Battle of Mogadishu. We can arrange tours which takes you beyond the Military Museum and visit sites which still bear the scars of wars.
Can you visit Black Hawk Down site in Somalia? – This is something we will deal with in a different article, but Somali tours cab be arranged partly around this historical event.
Journalist travel to Somalia – Young Pioneer Tours can facilitate travel for journalists to Somalia. These can potentially take in much of the country then a regular tour, with YPT also able to facilitate meetings with Somali leaders.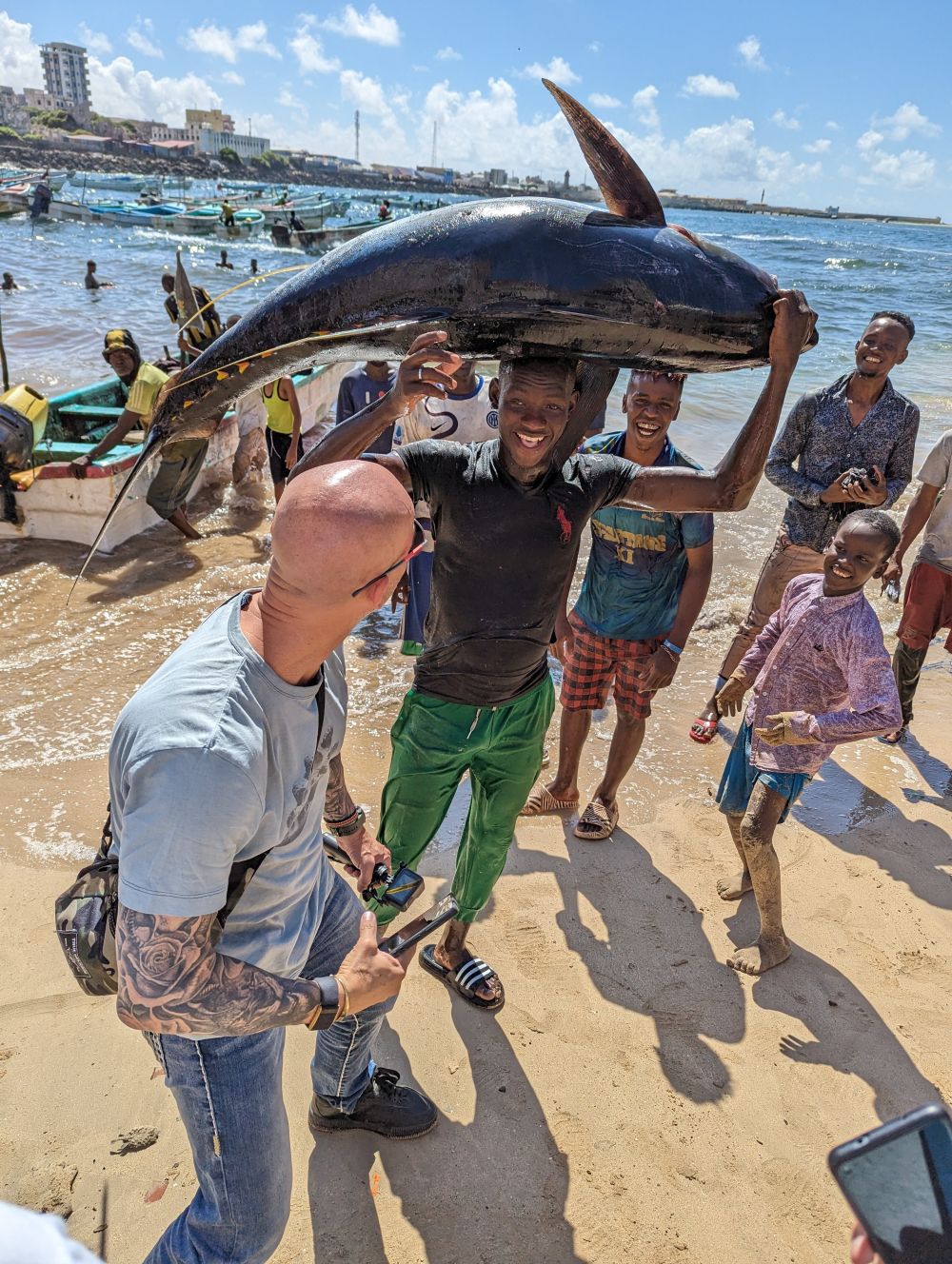 Mogadishu Tours
Currently all of our tours originate in Mogadishu, with the security situation meaning this is where we largely stay. For people taking independent vacations in Somalia we can arrange to see extra parts of Mogadishu.
Travel to Somalia and Somaliland
For those wishing to see more of Somalia than just visiting Mogadishu most of our group tours also go to Somaliland. Those doing bespoke Somalia trips can also combine Somaliland with trips to mainland Somalia.
Generally speaking visiting most other parts of Somalia is considered too dangerous, although at times it is possible for us to arrange travel to Puntland (link). For inquiries about where is it safe to travel in Somalia please get in touch.
Frequently asked questions about Somalia Tours