Guided tours to Mogadishu Somalia – Federal Republic of Somalia
Young Pioneer Tours offers fully guided and security-conscious Mogadishu Somalia tours for 2023 and 2024.
YPT are renowned for being one of the first international travel company to begin Mogadishu Somalia tours after years of conflict and instability. Our professionally organised tours are guided with fully automatic armed officers which will give you a fascinating insight into Mogadishu Somalia which was once known as the Pearl of the Indian ocean.
Mogadishu Somalia is the most culturally homogeneous country in Africa it was once a powerful kingdom in Middle Ages, thriving as a trading hub. Somalia previously faced colonialism from Italy and the British Empire. Since independence, Somalia has experienced revolution, civil unrest and intervention from foreign powers, most notably the Black Hawk Down incident in 1993 during the Battle of Mogadishu.
Being blessed with the longest coastline and an abundant of fishery which is plagued by foreign commercial fishery has seen the rise and fall of piracy – which overlooks the cultural heritage, natural beauty, pristine beaches and generations of traditional oral storytelling and poetry of the Somali people, which YPT embraces.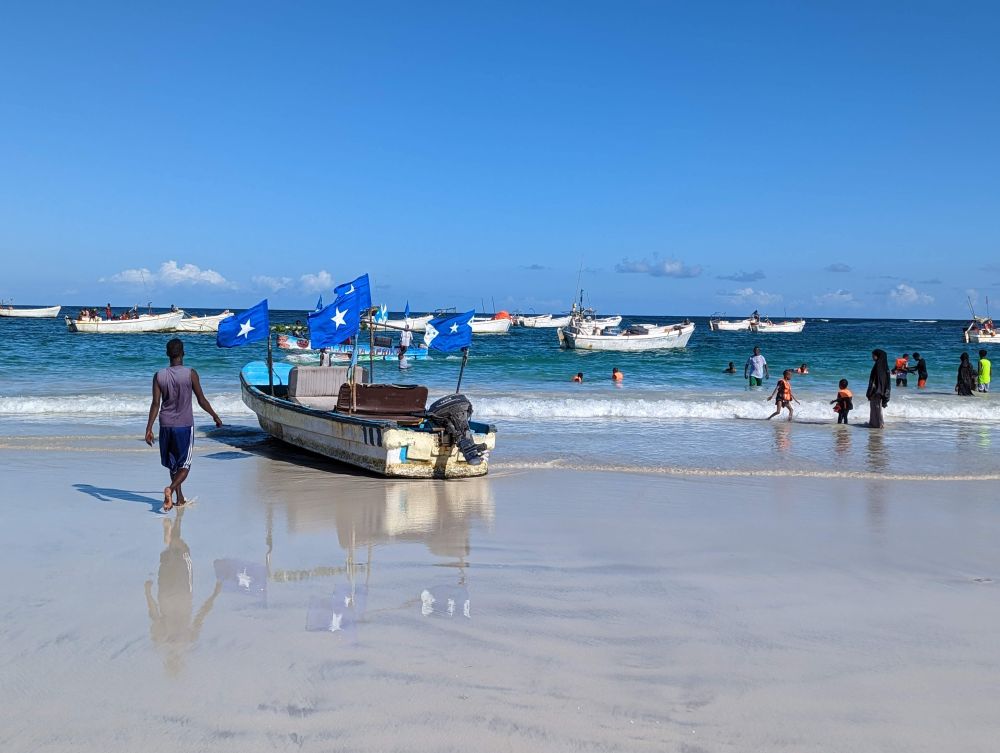 Somalia Tours – Group tours to Mogadishu
We run a number of 2 nights, 3 days group tours to Somalia throughout the year, as well as bespoke Somalia tours that can be arranged according to your schedule and availability. Most of our group tours can be combined with our others tours in the Horn of Africa.
Our group tours to Somalia are accompanied by an expert YPT guide with years of experience alongside the best local partners in the country. We tailor our Somalia tours to create a unique itinerary to explore this un-touristy region of Africa with fully trained professional security team – yours and our guides safety are always at the forefront, something which makes us stands out from our competitors.
2023 – 2024 Group Tours to Mogadishu Somalia
We are currently offering the following Mogadishu Somalia Group Tours for 2023 and 2024, but keep watching this page as we are always looking to add more Mogadishu Somalia tours. Due to logistical restraints, we can only hold spots up to 10 group members generally, so be sure to book quickly as our Mogadishu Somalia Tours are very popular and places fill up quickly.
The exact dates and itinerary of the tour are not published online or distributed publicly and the itinerary are subject to having days swapped around. We are in constant communication with our local partners in Mogadishu and deem whether the group tour is safe to go ahead or not depending on the local security situation on the ground.
Djibouti, Somaliland, Eritrea & Somalia: Horn of Africa Independence Combo Tour – May 14th – 27th 2024 – $3095
Our highly popular and sought after tour of the Horn of Africa, embracing each country and celebrating Independence Day in Somaliland and Eritrea. Experience the culture, history and grasp the fascinating charm of the friendly locals. See how borders influence politics and communities.
Best of Eritrea & Somalia Tour – October 5th – October 11th 2023 – $3040
Embrace the fascinating country of Eritrea boasting some of the best colonial architecture, pristine beaches and amazing cuisines. Continue further into Mogadishu Somalia and experience the people and culture not shown on western media.
Independent tours to Mogadishu Somalia
We understand not all our group tours to Somalia may not be practical with your schedule or you would like a more in-depth bespoke experience in Somalia. YPT can help arrange the perfect Somalia tour. Prices will reflect on the number of people and what level of accommodation you require, but YPT can arrange everything you require for an independent tour to Somalia.
For safety and security reasons, the itinerary is not published online or distributed publicly. For more information, please contact us here.
Independent Mogadishu Somalia Tour examples
Our bespoke tours are created to your desire and specification therefore not all our tours are listed – here are some examples of independent tours we can offer.
Cultural Mogadishu Somalia Tour – Rich with cultural heritage, ancient history alongside Islamic rule and European colonisation makes our Mogadishu Somalia Tour unique and informative – with little to no infrastructures in tourism, we are your experts.
Mogadishu Somalia Art Tour – The Somali people artistic culture both historic and contemporary includes music, pottery, architecture, woodcarvings and many other genres. Having the oldest pre-historic ancient rock paintings to the Mogadishu Golden Age including poetry and theatrical ventures influences today's artistic culture today. We can arrange bespoke tour for those wishing to learn more or to appreciate Somali art.
Mogadishu Somalia Traditional Lifestyles Tour – Traditionally the Somali people are semi-nomadic which is still practiced. Bound by clans determined by ethnicity and influenced by elders we can arrange a tour exploring these unique self-sufficient societies.
Somali language Tour – The Somali language is spoken in neighbouring Somaliland, Djibouti, Ethiopia and in parts of Kenya. Since the Somali civil war the Somali people have formed committees in the Middle East, Europe and North America. YPT can arrange Somali language programmes in Mogadishu to understand the language, vocabulary and texts.
Mogadishu Somalia Photography Tour – Recently opened for tourists makes our Mogadishu Somalia tours appealing for those keen photographers wishing to capture this unique region in the Horn of Africa. We can arrange Somalia tours to nomadic tribes capturing daily life to the urban culture of Mogadishu.
Mogadishu Somalia Food Tour – Having some of the most delicious cuisines on the continent, we can arrange a bespoke tour sampling various cuisines on our tour. These can be a combination of restaurants to experiencing the local street food scene. We are also able to arrange cooking classes for those wishing to learn and experience authentic Somali cuisines.
Mogadishu Somalia Military Tour – The region has experienced many historical conflicts to more recent engagements including The Battle of Mogadishu. We can arrange tours which takes you beyond the Military Museum and visit sites which still bear the scars of wars.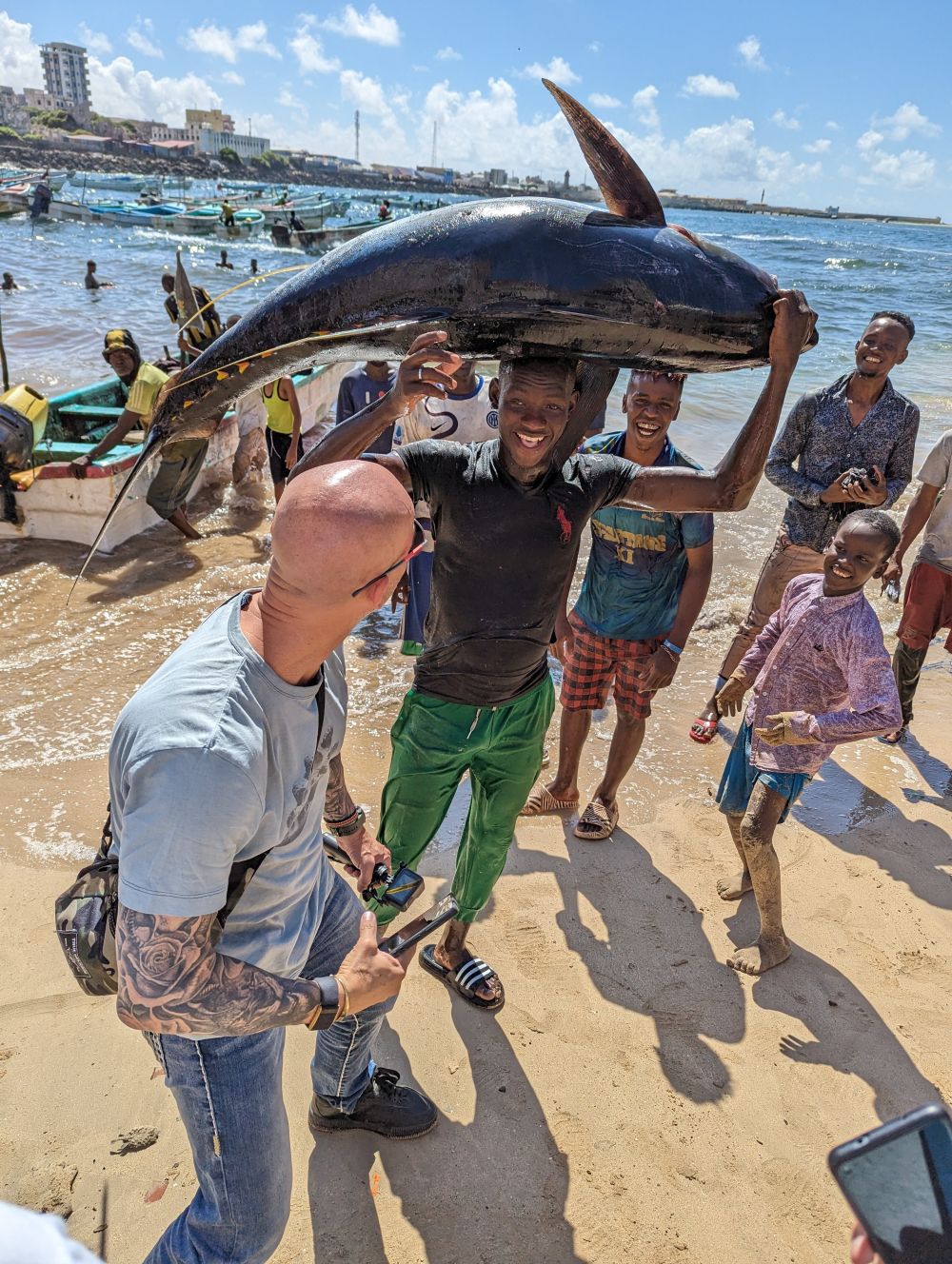 Mogadishu Somalia tour guides
YPT takes pride with the quality of our tours hence why we work with the best local guides – we are often the first international tour operator to the least visited countries including Mogadishu Somalia. As we continue to grow with our local partners, we continue to be the best.
During your group tour you'll be joined by an experienced YPT guide and by our hospitable knowledgeable local guide alongside your personal security team. All our guides are fluent in English, but should you require a different language (Italian, French, Arabic) for an independent tour to Mogadishu Somalia then please get in touch.
Mogadishu Somalia Visa
Every facet of your Mogadishu Somalia visa is taken care of by YPT, all you are required to do is send us a clear copy of your passport. The process is pretty much straight forwards for all nationalities excluding Israelis. We will issue your Letter of Invitation for you to receive your Visa on Arrival at Mogadishu Airport.
Mogadishu Somalia Tours FAQ
What currency should I bring to Mogadishu Somalia?
ATMs are non-existent in Mogadishu Somalia and all expenses are taken care during your tour including meals. However, if you would like to buy some souvenirs, tip your local guides (which is really appreciated) or take some local currency (Somali Shilling) back. We recommend bring USD in small denominations, our local partners can exchange if for you at an official currency exchange or at the black market.
Is it ethical to travel to Mogadishu Somalia?
Yes, it's ethical to visit Mogadishu Somalia. With decades of civil unrest and international sanctions, it's the local resident who pay the prices. With the little tourism we bring, this goes along way for the local community involved with ensuring you have a great time in their city.
Is it safe to visit Mogadishu Somalia?
Tours to Mogadishu Somalia do create dangers of their own. Prior any group or private tour a risk assessment is carried out with the YPT team and our local partners. Throughout your tour, you are accompanied by a security team armed with automatic rifles to ensure yours and the group's safety. The situation can alter with little to short notice, your YPT and local guide have the final say and may amend the itinerary accordingly.
Please check your home office website for the latest information.
Who should I inform about travelling to Mogadishu Somalia?
When travelling to Mogadishu Somalia, like any YPT tour we'll need your emergency contact details. We also advise you to inform your Foreign Office. Your Embassy in Mogadishu are more practical in the unlikely event of encountering any issues.
Can you interact with the locals in Mogadishu Somalia?
Yes, it's perfectly fine to interact with local residents, although there are some restrictions for safety reason. As we would like you to have much freedom as possible, however you won't be able to wonder off alone. We take every precaution to ensure a safe trip and we ask you not to discuss the names of the hotels or the details of your itinerary.
Is there alcohol in Mogadishu Somalia?
Alcohol is prohibited in Mogadishu Somalia which reflects the countries religion and laws. Islam was introduced to Somalia in 7th century. Alcohol possession and consumption are taken seriously with punishable offensive including lengthy prison sentences.
You can always enjoy a cool beer once you leave Mogadishu.
What is the food like in Mogadishu Somalia?
The culinary experience makes our Mogadishu Somalia tours enjoyable. Dishes include sambusa, sabaayad and bariis iskukaris (camel meat with rice). There are also plenty of options for those with dietary requirements.
How big are your tour group sizes in Mogadishu Somalia?
Group tours to Mogadishu Somalia are capped at 10. The dynamics of tours in "red countries" is to ensure we can move safely around attracting little to no attention as possible. With smaller groups, the tour is more intimate and informative in a region not use to tourism.
What should I wear in Mogadishu Somalia?
You should dress conservatively in Mogadishu Somalia which respects the countries religion of Islam. Although temperatures can reach 40 degrees, we recommend men to wear trousers and t-shirts and our female group members to wear something to cover your shoulders, and below your knees. Women will also be expected to cover your hair. Don't forget to pack your hat and sun glasses.
Should you tip in Mogadishu Somalia?
With the unstable economy in Mogadishu Somalia and international sanctions, we recommend tipping your local guide, driver and security. A collection can be taken and distributed accordingly, what you give is entirely up to you however it'll be hugely appreciated and goes a long way.
Can you get a sim card and data in Mogadishu Somalia?
Yes, you can collect a sim card with unlimited data once arriving at Mogadishu Airport. Cost is approx. $20USD. Wi-Fi is also readily available at our hotel.
Is Mogadishu Somalia safe for LGBTQ+ travellers?
Homosexuality is illegal in Mogadishu Somalia; we ask group members from refraining to act in such a way that may be deemed offensive to the local laws and customs as they carry extreme penalties.