Here at YPT, Tuvalu has become one of our favourite countries on earth. Why do we love Tuvalu so much? It is hard to say why exactly, but great people combined with stunning landscape, sandy beaches, great fishing and the fact it's the third least visited country on earth makes it a paradise for adventurers like us! So, what about football in Tuvalu, is it any good? Well, their relationship with football is a funny one so let's find out.
HISTORY OF FOOTBALL IN TUVALU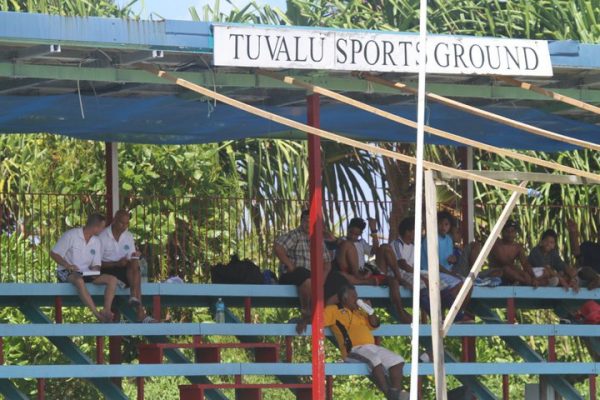 Tuvalu is located somewhere between Hawaii and Australia, south of Kiribati and north of Fiji. It comprises of three reef islands and six atolls. Essentially, it's in the middle of nowhere! The population of Tuvalu sits at around 11,500, making it one of the smallest nations in the world.
The Tuvalu National FootballAssociation was officially founded in 1979 and serves as the governing body for the Tuvalu National Football Team as well as all domestic men and women's football in Tuvalu. Football is by far one of the most popular sports on the tiny island. Tuvalu became associate members of the Oceania Football Confederation (OFC) in 2006, however they are not affiliated with FIFA, football's main governing body. We'll come to why shortly!
The first recorded game for the Tuvalu National Team was at the 1979 Pacific Games in Fiji. They were drawn in a group alongside Tahiti and Tonga. Their first ever official game was against Tahiti, where they lost in a tight affair by a score of 18-0! However, only two days later they defeated Tonga 5-2 to qualify for the quarter finals of the games! They were drawn against New Caledonia but unfortunately were on the receiving end of another spanking, going down 10-2 to the French territory.
Since then, Tuvalu have competed in numerous editions of the Pacific Games without much success. Fast forward to 2007, history was made when Tuvalu became the first non-FIFA member to participate in an official World Cup qualifying match. This was because the OCF decided to use the 2007 Pacific games as the first stage of qualification for the 2010 FIFA World Cup, and as Tuvalu were competing in the games, thus became the first team to achieve this feat. They took to the field against Fiji hoping to cause and upset, but they got pummelled 16-0! Further losses to New Caledonia and the Cook Islands followed, before they earned a very respectable draw against Tahiti.
Recently, the Tuvalu National Team have only been able to compete at the Pacific Games. Tuvalu recorded their biggest victory in the 2011 games when they beat American Samoa 4-0, but that's about as good as it gets. Recent results haven't been pretty and include double figure defeats to Fiji, the Solomon Islands and New Caledonia.
WHAT'S THE DEAL WITH FIFA?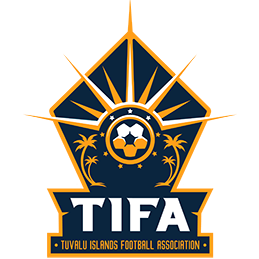 Tuvalu have been battling to become full members of FIFA since the late eighties, with no success so far. The main stumbling block for Tuvalu is the facilities. Tuvalu does not have a stadium that's up to international standard, in fact the island's airport runway also doubles as a football pitch! As a result, there has never been a home international match on the island! Tuvalu also lacks a decent training ground and according to the OFC, the hotels for visiting teams and supporters aren't up to scratch. Although we dispute that, as the Funafuti Lagoon Hotel is more than adequate!
The only way Tuvalu could improve on the facilities would be with the funding that a FIFA membership would provide, but with FIFA not allowing them to join because of the sub-standard facilities they currently have, Tuvalu simply can't afford it. How ridiculous of a situation is this?
In leu of a FIFA membership Tuvalu became members of CONIFA in 2016, with the hope that playing regular international fixtures, and the additional exposure would be beneficial in their quest to becoming FIFA members.
Some good news came in March 2020, as Tuvalu were made full members of the OFC. Tuvalu were previously only associate members which meant they received no funding from the OFC. The new agreement sees them elevated to full members and will receive around 30,000 NZD (around $18,000 or €16,000) in funding for football related improvements. The agreement also means that they'll once again be allowed to take part in OFC tournaments. This is massive news and brings them one step closer to gaining that lucrative FIFA membership.
WHAT ABOUT THE DOMESTIC LEAGUES?
Tuvalu has two official top divisions. The A-League and the B-League. Although any real solid information about the leagues is scarce, the A-League consists of 8 amateur clubs with the most successful being Nauti FC, who are based in the capital of Tuvalu – Funafuti. The B-League consists of the reserve sides for the teams in the A-League. All the games are played at the 1,500 capacity Tuvalu Sports Ground in Funafuti and are usually all staggered on the same day.
Imagine it, a full day of football on a sunny pacific island with a few beers, does it get any better than that?!
We hope that at some time in the near future, FIFA decide to adopt Tuvalu as one of their own and help out with some much-needed recourse and funding. Who knows what the future holds, we might see Tuvalu v Brazil at the 2050 World Cup Final?
Tuvalu is the third least visited country on earth, and we're one of the few companies that run group tours to Tuvalu. So, we consider ourselves somewhat experts in the field of Tuvalu Tourism!
Join us on our least visited countries tour to see Tuvalu for yourself! You can secure YOUR place now with no deposit, or you can take advantage of our Young Pioneer Tours Membership Program from as little as €60.
About Post Author
.