Following on from our first ever Least Visited Countries tour for New Year's Eve 2017, which we spent on the least visited country in the world – Nauru – YPT is going even further for 2018. Our new tour follows on from the Marshall Islands, Nauru, Kiribati and the Solomon Islands to include visits to Vanuatu, Fiji and Tuvalu – the 3rd least visited country in the world!
As always, there's more to this Polynesian paradise than simply beaches and diving, and here at YPT we have a knack at finding things, including in countries as small as timeless Tuvalu.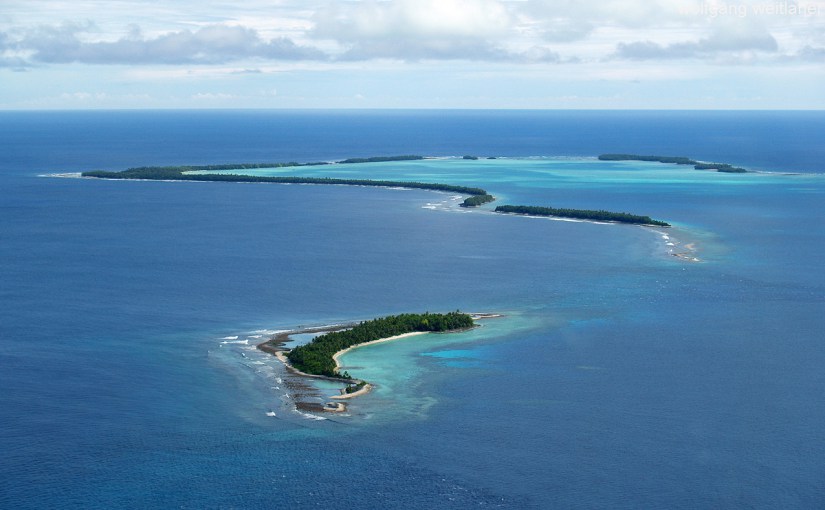 ---
World War Two History
There's a lot of world war two history still evident on the island. Tuvalu was a base for the allied forces to attack nearby Kiribati, occupied by the Japanese at the time. In the village of Nanumea we trace old airstrips, plane wreckage, gun posts and even see the wreck of an aircraft carrier still stranded on the reef.
Local Culture
The Tuvaluans know what they like, and like some others of us, they like a good disco on a Saturday night. Now you might think discos were a thing of the 1980s or 90s, but if you were going to discos then, could you say it was in such a remarkable setting! We head to the local town hall, or maneapa, to see what tunes are on offer. We also see the women's handicraft centre which is a perfect place to pick up Pacific island gifts.
Riding a scooter down an international airport runway
Yes, this is what we do in Tuvalu, and it's probably fair to say not many people have this activity added to their list of experiences. Now we've not tried this at Heathrow, and wouldn't advise it either, but when the international airport is the one on the awesomely named island of Funafuti, there are not many planes to worry about. So let me say this again, we'll be riding scooters down the runways of the only airport in the country. And if a siren sounds, head for cover!
---
Join us on our tour to Vanuatu, Fiji and Tuvalu, or make the most of island hopping in the Pacific and join us for the whole combo.
And it's best to book early, because with rising sea levels we can't promise Tuvalu will stick around for ever…
Email tours@youngpioneertours.com to book your place now, return Pioneer discounts apply!
About Post Author
.