Where is Funafuti International Airport?

I will ignore the obvious by saying Funafuti. OK, no I won't, it's in Funafuti, the capital island of Tuvalu.

Where in Funafuti is it located?

Slap bang right in the middle of Funafuti, opposite the parliament and national bank. Funafuti is not exactly New York. But this is the Tuvalu Airport!

Flights to Tuvalu

If you want to fly to Tuvalu it will be to this airport via either Suva in Fiji (twice a week), or the once a week flight from Tarawa in Kiribati.

What do they have in Tuvalu International Airport?

There's a duty free run by the person who owns the main bar/liquor store on the island. Prices are not that cheap to be fair.

What is around Tuvalu Airport?

Parliament, national bank, a place to wave at people, some shops and a weird tent where people hang about writing for flights to come. The main hotel (as of now), Funafuti Lagoon Hotel is also literally 30 seconds walk from the airport. Pretty cool, eh?

What can you buy at Funafuti Airport?

They sell shell necklaces outside which seem to be a thing in Tuvalu given to travelers before they fly. There are also old ladies outside selling t-shirts for 30 bucks a pop.

Any other pearls of wisdom about Funafuti International Airport?

Its a really small, cool place indicative of such a small, family orientated country. By the time you end up checking in, everyone will know your name and it's a nice atmosphere.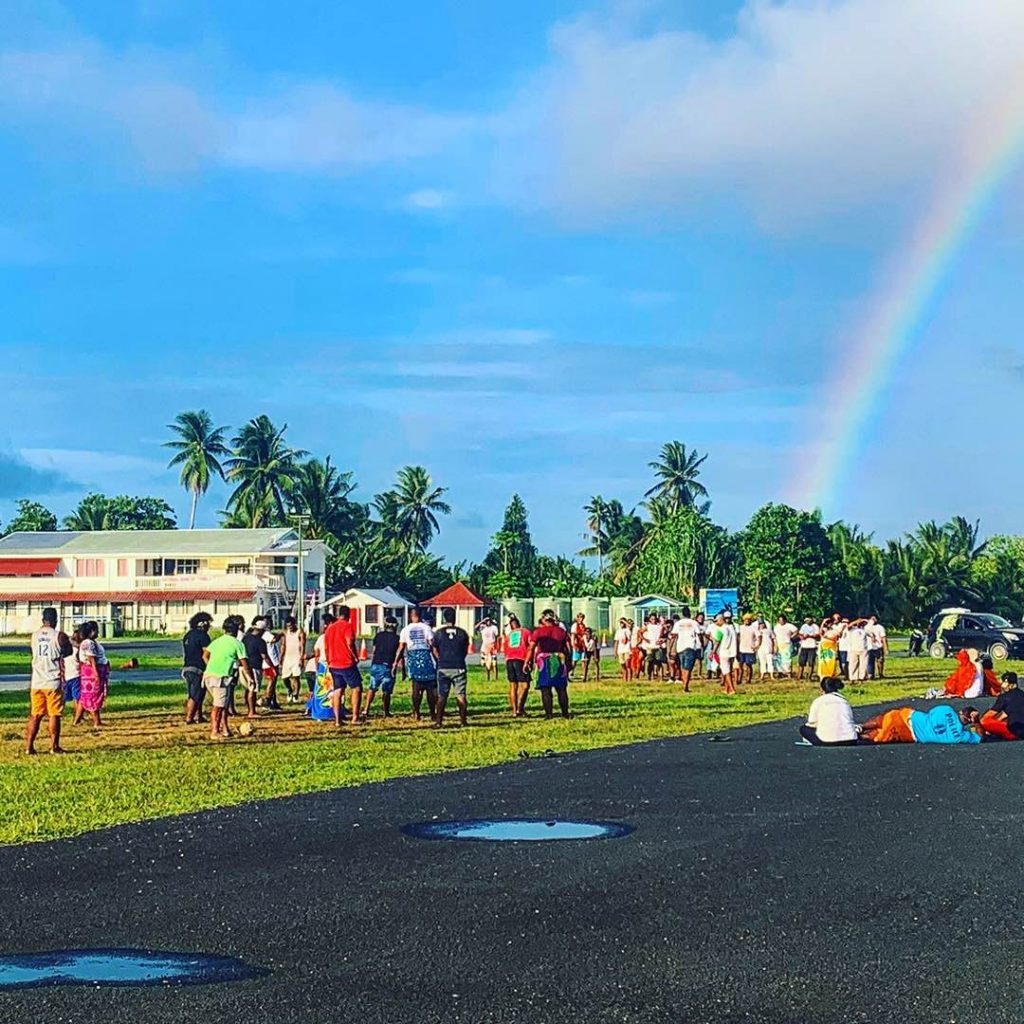 And what about the runway?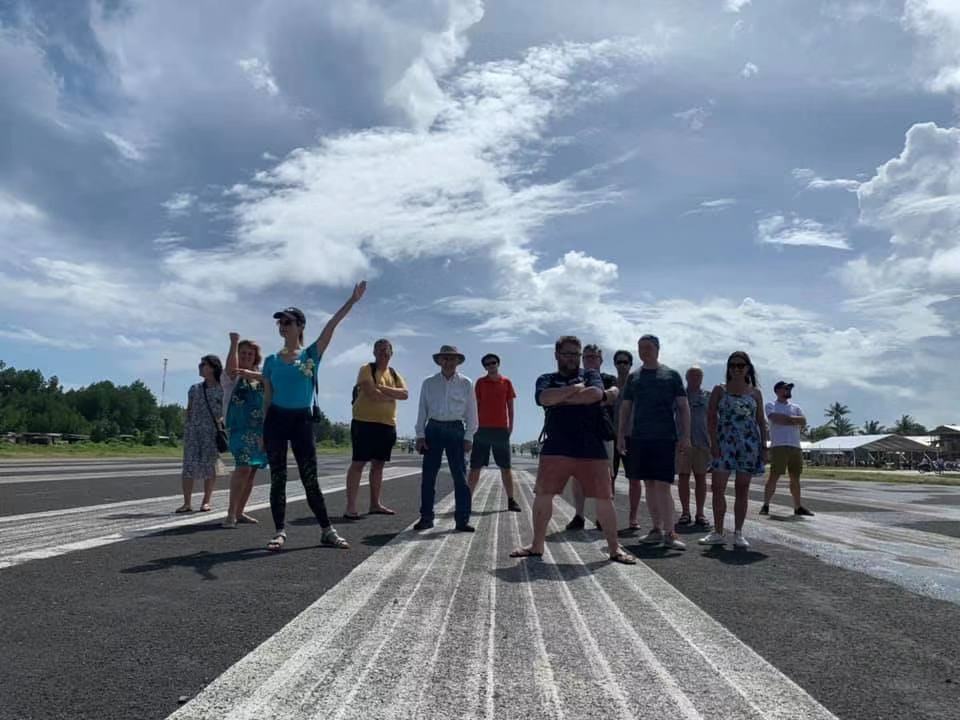 Tuvalu Airports Funafuti runway is the stuff of legends, it is surrounded by houses (not cordoned off, and at night it comes alive with people doing sports and hanging out. On our flight in from Suva we had to circle Funafuti due a dog on the runway. I truly shit you not!

To see it, you just gotta come to Tuvalu!

About Post Author
.