What's it like to watch football in Cambodia? This is a question I never thought I would answer. I have always liked visiting Cambodia, but had not expected to call it home. Well now and for the last 3 years that is exactly what it has become.
Watching football in "off the beaten track" places is nothing new to me, I previously had a season ticket for the team in Xi'an. Well, that was until they moved to Shanghai, China following the awful franchise model of the US on this one.
And I've been to multiple weird stadiums in multiple weird countries! This includes but is not limited to North Korea, Syria and to the might FC Sheriff Tiraspol stadium in Transnsitria.
To read about Shaanxi Chamba click here
To read about why YPT runs tours to Cambodia click here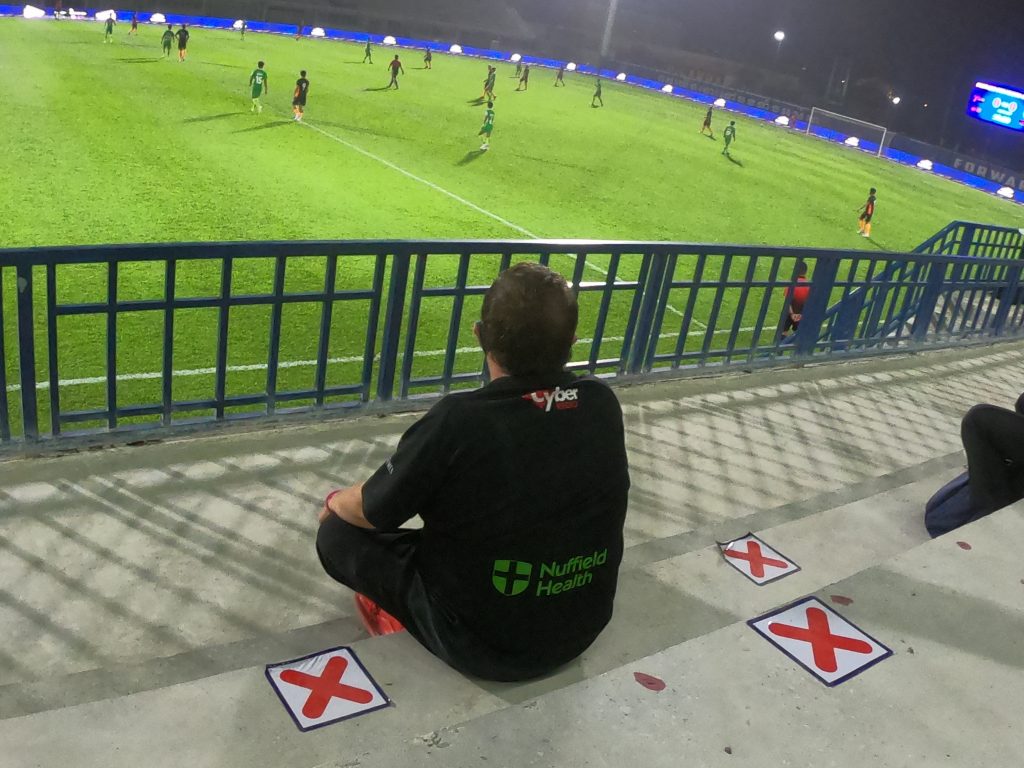 Football in Cambodia
Cambodia were initially into a bit of football, being a French colony and all, they formed their FA (FKFA) in 1933 and joined FIFA in 1953. Due to the civil war things were to stagnate and then disappear altogether for a while, particularly during Khmer Rouge rule. Yes there was never a Democratic Kampuchea national team.
To read about the last Khmer Rouge state click here
A national championship was established in 1982 under state run communist lines. This was to morph into the semi-pro C-League in 2005. Its last season was 2021 when it was known as the MetFone C-League featuring 13 clubs.
In 2022 things were completely revamped when the Cambodian Premier League was launched. The change involved reducing the top-tier to 8 clubs, whilst expanding the league with a second tier featuring 12 clubs. Other advances being the introduction of licenses, as well as an overall more professional vibe to things.
To read my interview with the CEO of the Cambodian Premier League click here.
My Cambodian Football Odyssey
The first games that I was to watch happened to be during the 2021 per-season and just after my move to Phnom Penh, namely the Forward Together Cup.
The Forward Cup was a pre-season tournament featuring 4 major teams in Cambodia, namely Visakha FC (the hosts), Preah Khan Reach Svay Rieng FC, Angkor Tiger FC, and Phnom Penh Crown FC
Since then I have been to watch everything from regional cup qualifiers to international games in the brand spanking new stadium built by China. I have also become involved in the game as a journalist, part-owner of the CPL 2 side Next Step FC (who YPT sponsor) and even one stint in the dugout as a professional manager. We might have lost, but I definitely ticked one off of my bucket list.
To read about Young Pioneer Tours sponsoring Next Step FC click here
I have also been lucky enough to know and interview some of the top players and coaches within Cambodia, not to mention even dabbling in a bit of agency work, namely helping to facilitate the transfer of Timor-Leste star Mouzinho to Cambodia.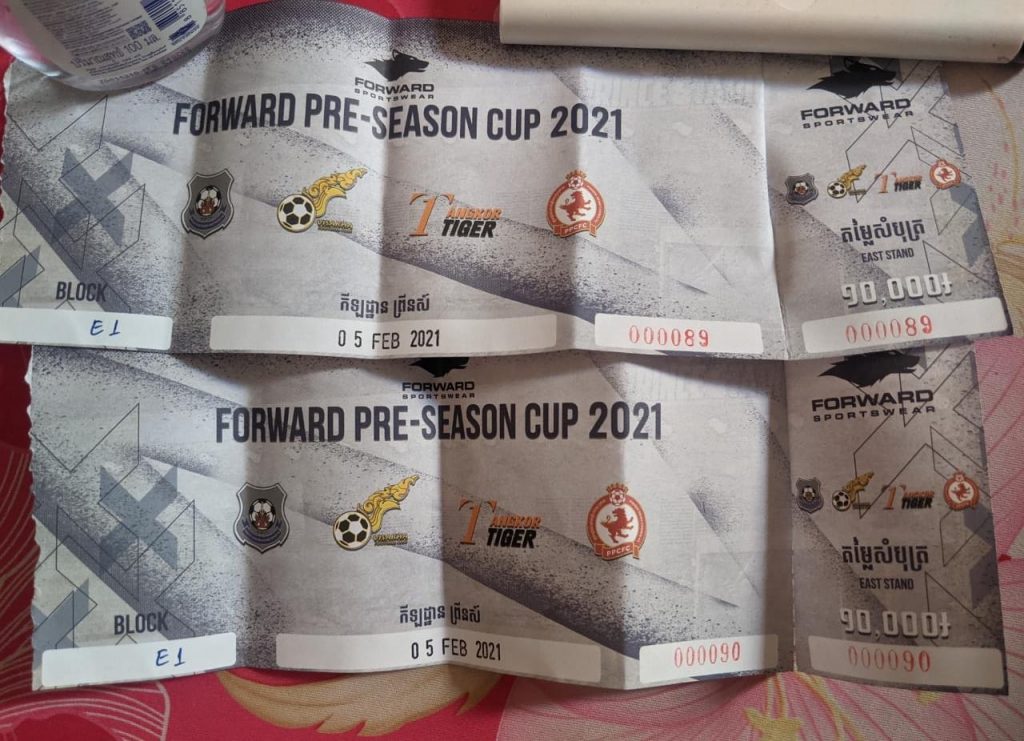 The Stadiums of Cambodia and the football shirts!
The stadiums of Cambodia are a real mixed bag of tricks, depending greatly on the size and indeed wealth of the clubs. At the international level there are two stadiums, namely the Olympic Stadium and the Morodok Stadium.
I'll deal with the Olympic Stadium first as it has two very cool things. Firstly it was here that North Korea beat Australia to get to the World Cup in England – remember 1966! You can read this truly crazy story here.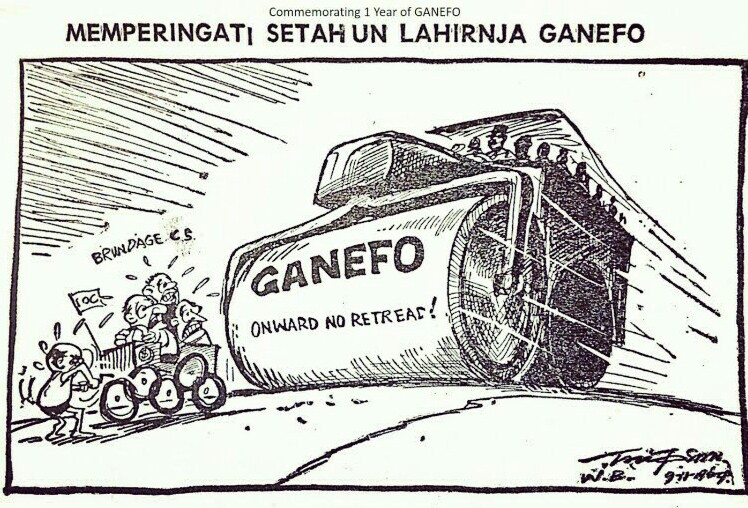 The second story though is even more bizarre and dare I say very YPT. Cambodia and the Olympic Stadium hosted the second GANEFO sporting event, which was at the time called the Olympics of the left – again a whole other story that you can read about here.
And then there is the Morodok, which was built using Chinese money as part of Cambodia hosting the 2023 South-East Asian Games – Cambodia 2023. ~A truly impressive stadium and one where I first got to sample the international side of watching football in Cambodia.
From a club level the best stadium is without the Prince Stadium which has about a 7000 seat capacity, with most top clubs having grounds that fit 4-5000, although many do not have floodlights, which can make watching football in Cambodia quite a hot day out.
Going down the pyramid grounds can literally be school fields, muddy pitches in the middle of nowhere with portapotties, or my favourite ground, that of Electricitie De Cambodge Football Club (EDFC), who literally play at a power plant.
You can read my very in-depth article on the football stadiums of Cambodia here.
Watching Cambodian Football Matches
The first match I ever watched was Visakha FC vs Preah Khan Reach Svay Rieng FC. Visakha took advantage of being at home by going 2-0 up in the first half. Stay Rieng pulled one back early on in the second half, before Viaskha knocked a further 2 in to win by a resounding 4-1 margin. At this point I was very briefly a Viskha fan, but as I now know Conor Nestor of Svay Rieng, they would be my favourite top-tier team, with Next Step FC obviously being my main club.
I've since seen a heck of a lot of games, which have included matches ending in 17-0 victories, cup upsets via penalty shoot-out and perhaps the best goal I have ever seen.
The matches themselves obviously depend greatly on who you are watching. Regional games are very much amateur, while CPL 2 is semi-pro and very unbalanced, while the top-tier is really entertaining.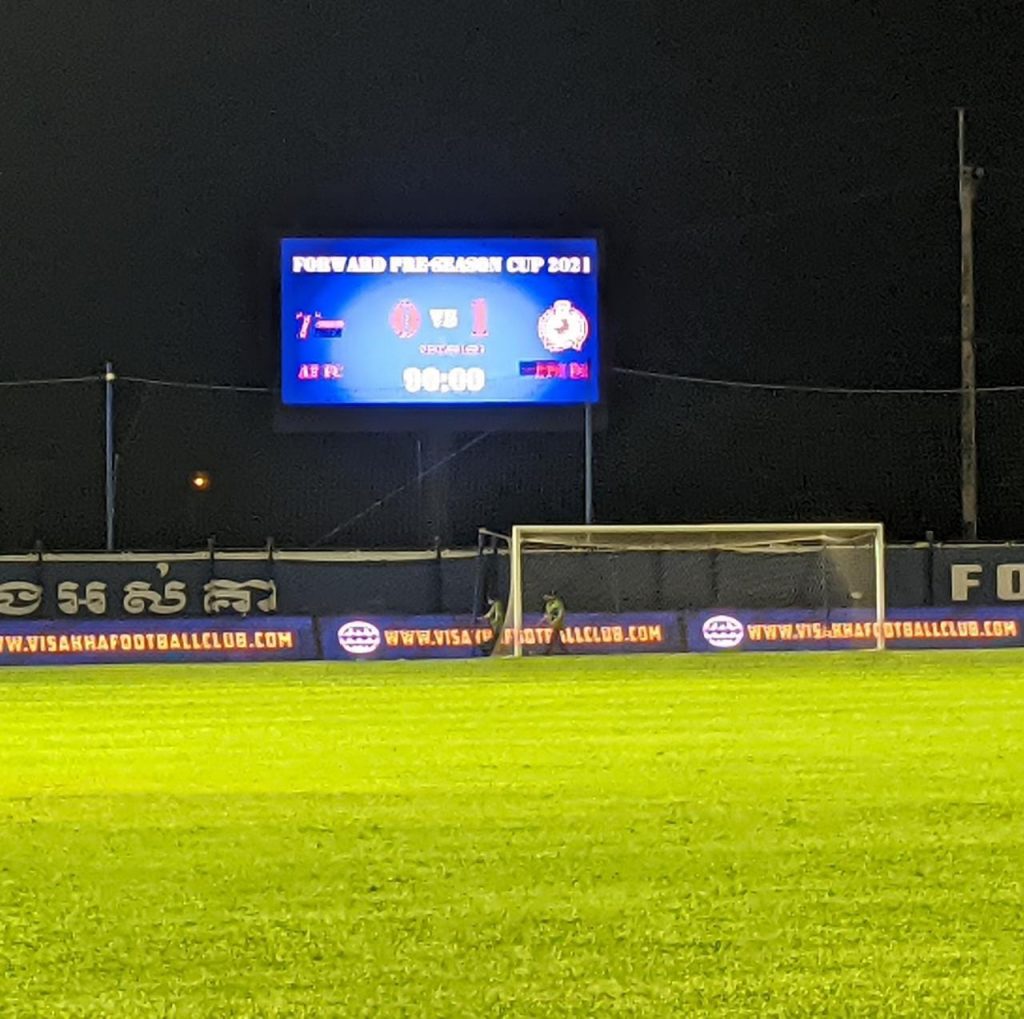 Standard of Play for football in Cambodia
The standard of play was much higher than I expected. Obviously you cannot come here and expect world class, but there are not only a number of top-class foreigners, including ex-EPL stars, but also a whole heap of local talent that really bodes well for the future of Cambodian football.
Khmer football fans are also very passionate and the Visakha "Ultras" known as "The Blue Warriors" among other super-fans really give the games a huge amount of atmosphere. OK it is not Brazil, but football is the number one sport in Cambodia, and you truly see the passion of the fans at the matches.
Should yo go to watch football in Cambodia? Quite simply, yes you should even if you are just visiting, but particularly if you are an expat. After what is better than picking a team, watching them on a Saturday and then going down the pub!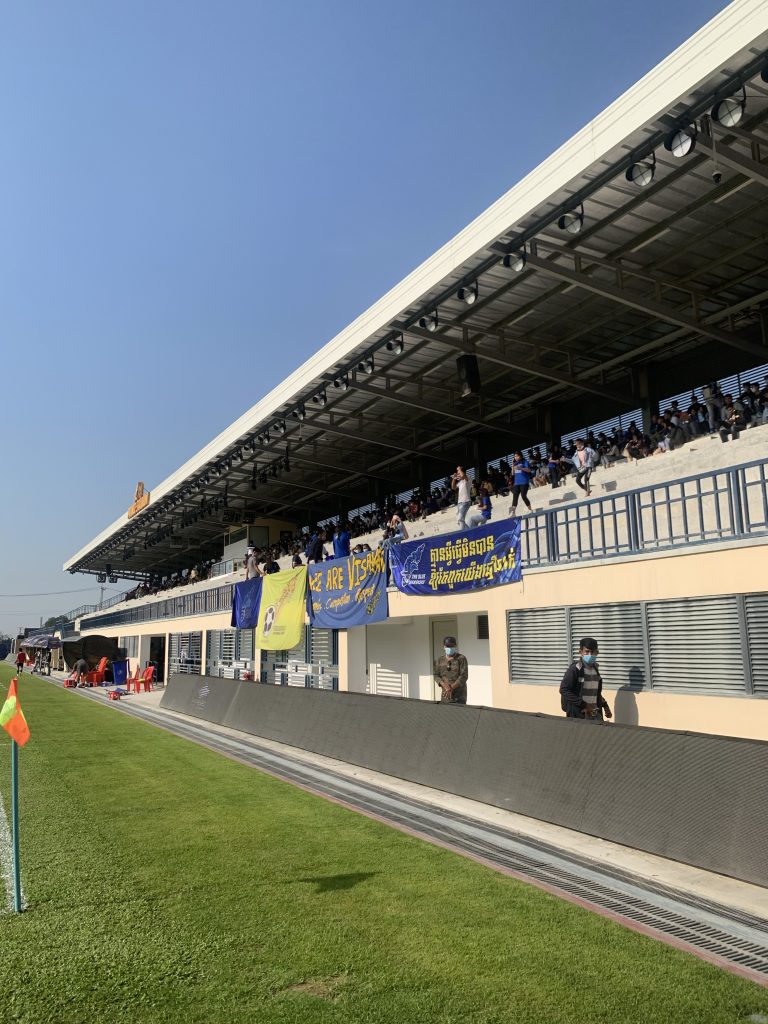 About Post Author
.