I've recently embarked on a return flight from Beijing to Pyongyang with Air China. I've flown Air Koryo – North Korea's national airline – countless times so I figured this would be the perfect chance to compare the two airlines together when making your way to or from North Korea.
Checking in with Air China to Pyongyang
All Air China flights depart from Terminal 3 of Beijing PEK Airport which is the second busiest airport in the world. Checking in took over two hours as the Air China desks check in other domestic and international Air China flights. Funnily enough, a flight leaving 5 minutes before Pyongyang's was a flight to Incheon in South Korea. The check-in crowd were a mix of North Koreans and South Koreans. No one was talking to each other.
Rowan's impression: I prefer checking into Air Koryo flights as they have their own dedicated check in counter in Terminal 2 which usually takes approx. 20 mins to check-in excluding North Korean holidays. It's a much easier and simpler process to do so. The Air China staff were having issues understanding the DPRK visa to prove that we were able to enter North Korea as the visa has no English or Chinese, only Korean.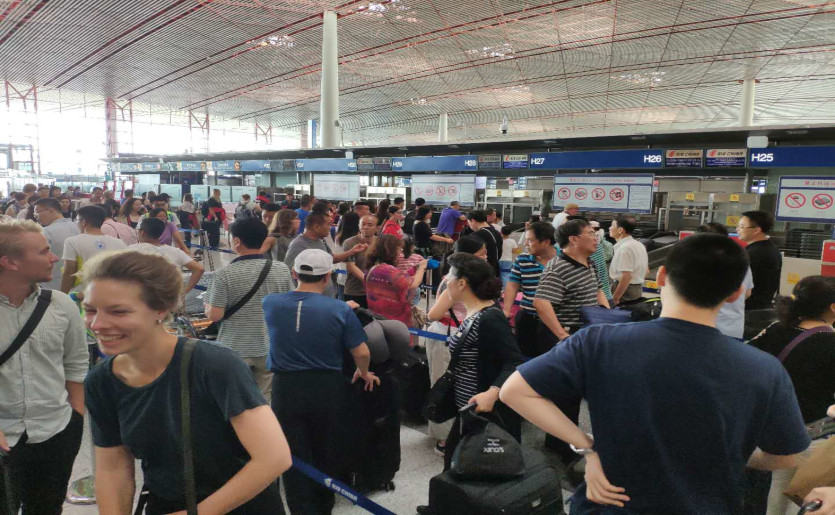 North Korea Tickets
With regards to flight tickets to North Korea be it through Air China, or Air Koryo they cannot be purchased online, so tend to be the old school paper variety.
For souvenir collectors your boarding pass will pass (no pun intended)for your North Korea tickets collection.
To read about flights in North Korea click here
The flight on Air China to Pyongyang
The type of aircraft used by Air China was a Boeing 737-700 which is an older aircraft than Air Koryo's Tu-204-300, Tu-204-100B and two Antonov An-148-100B jets that also service this route. When boarding the plane Air China staff welcomed us to an almost empty flight. The emergency exit seats were vacant and the staff were kind enough to relocate my group to these seats. An English version of China Daily were offered to passengers, as well as blankets. I asked two of the crew members if they had been to North Korea before, and they both answered it was their first time.
During the flight as the crew were rolling down the food cart to the front of the plane the trolley hit the edge of my seat which caused the lower cover of the armrest to pop out. An air stewardess tried popping it back in place with her hands and then finally resulting in kicking it back shut. She looked up and saw me watching which then caused both of us to laughed. I think this also may have been her oldest plane to work on in the Air China fleet.
Rowan's impression: I was able to take photos inside the cabin and from the window when landing and taking off from Pyongyang airport. Air Koryo staff aren't entirely comfortable with photos being taken, so that was a nice change. However, the plane wasn't in the best condition. Air Koryo planes, though mocked for being old and dangerous, are in top condition and feel a lot nicer to fly with.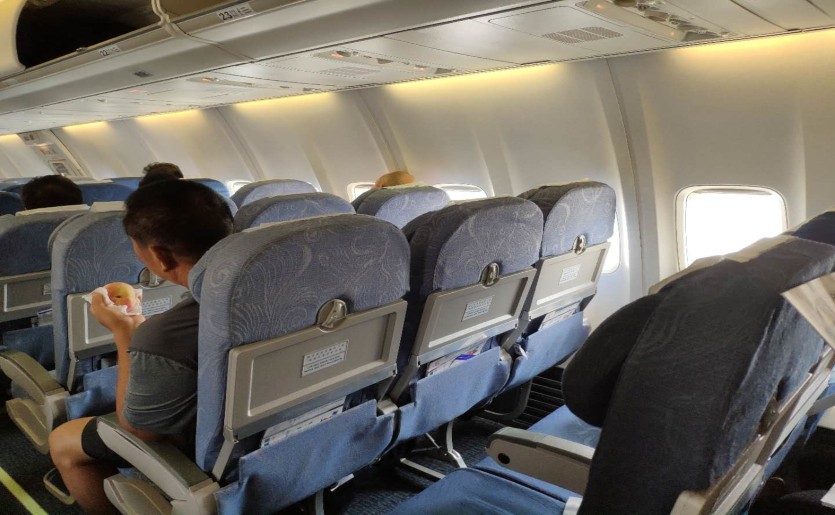 The meal
On the flight from Beijing to Pyongyang I was served hot chicken noodles, with cold vegetables and a bread roll. On the way back to Beijing from Pyongyang they handed out ham and tuna sandwiches. Both were pretty standard as Chinese flight meals go but there's just something really satisfying when eating Air Koryo's mystery burger. You either love it, or you hate it. It's all a part of the experience when going to North Korea.
Rowan's impression: Prior to 2014 Air Koryo were serving North Korean beer on their flights but have ceased serving alcohol on all their flights (even domestic). I was very impressed how red wine, beer and some other spirits were including on the Air China flight. Top marks there.
Collecting baggage
Although this can't be blamed on the airline, but more so on the airport, one of my group member's luggage did not fly with us to Pyongyang. Air China had apologised for the delay and said it would be delivered on their next flight to Pyongyang, which is hardly regular. It arrived three days later.
Rowan's impression: During my five years' experience with Air Koryo I've only ever had two pieces of luggage go missing from my tour groups. Terminal 2 (Air Koryo) in Beijing is nowhere near as busy or clustered as Terminal 3 (Air China).
Rowan's overall impression:
I enjoyed flying Air China for an alternate experience of entering and leaving North Korea. When I boarded the Air China flight in Pyongyang the moment I stepped on the flight I felt I had left North Korea already. The flight resembled any other flight you make with Air China but with the addition of having an older, slightly crappier jet. Flying Air China does take a lot of the North Korean experience out of the journey which I enjoy the most. I'd highly recommend flying Air Koryo over Air China – not just for the experience, but also because of the much cheaper price!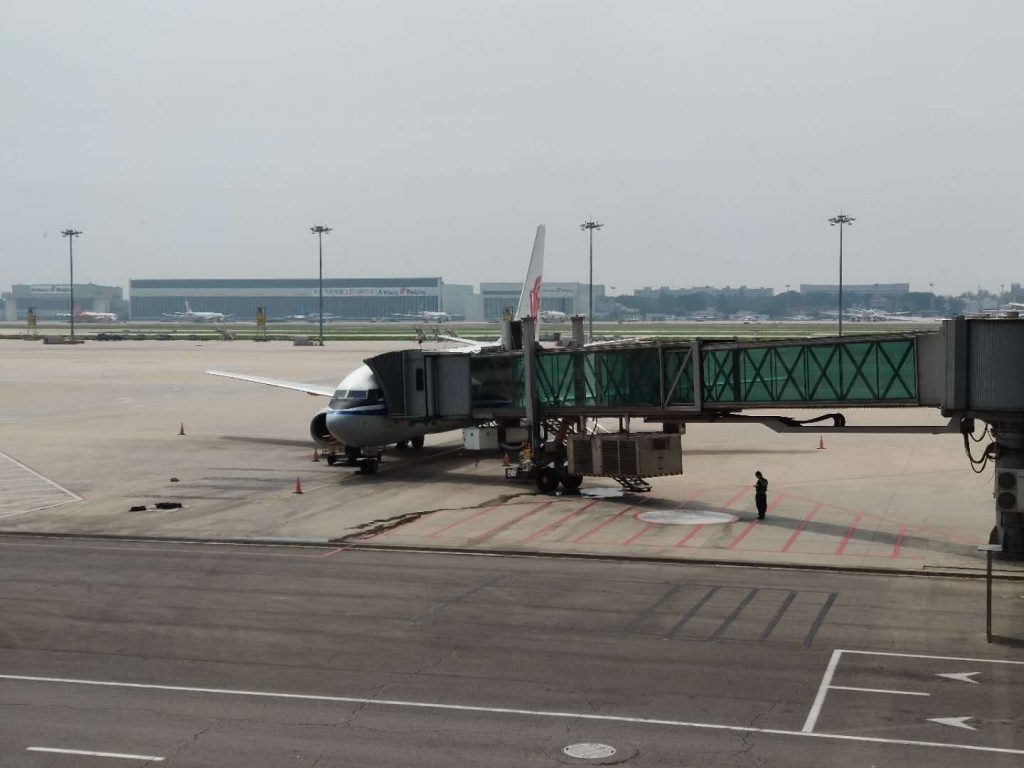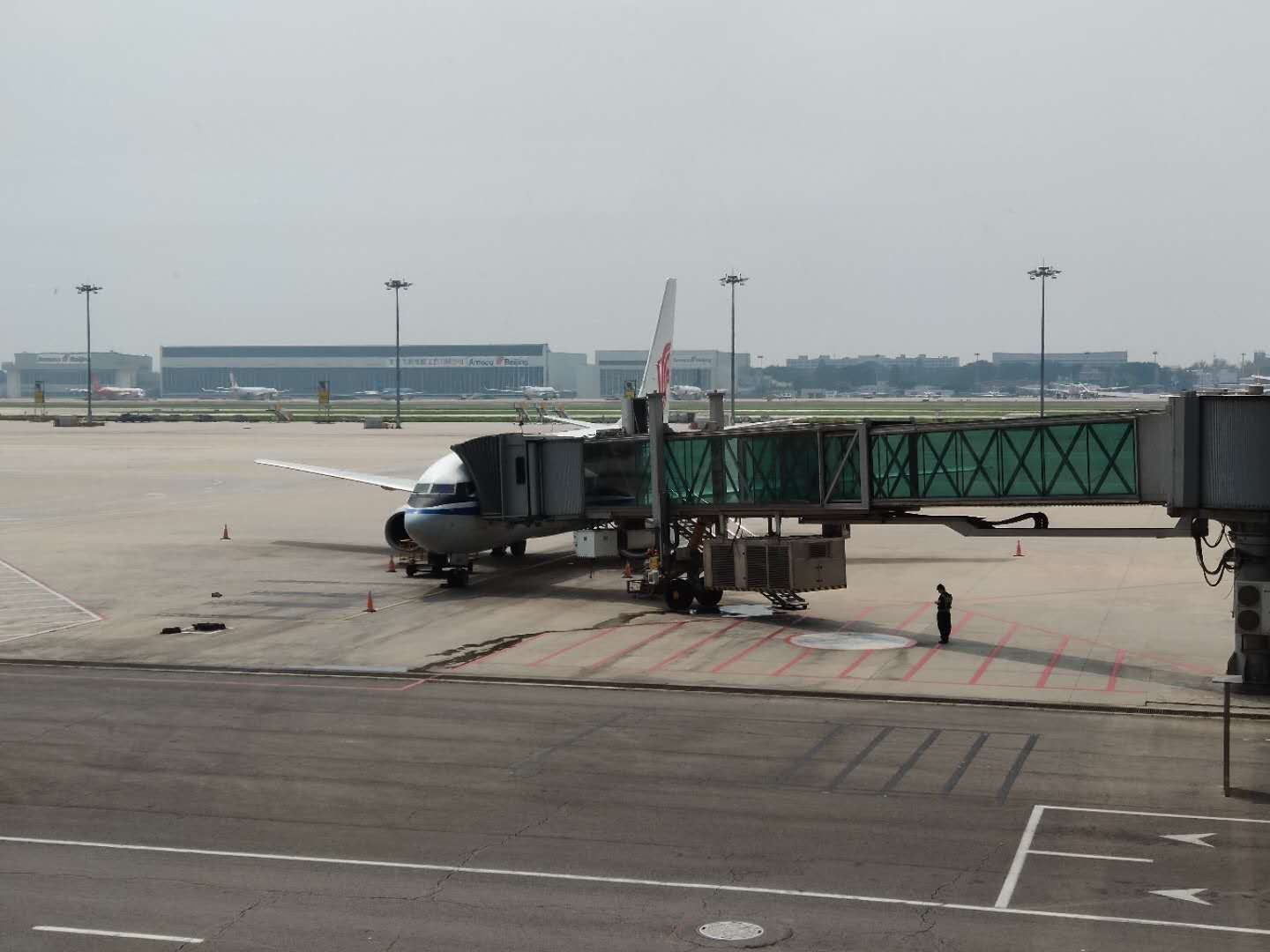 About Post Author
.