Air Koryo is North Korea's only airline. It is constantly referred to online and by the media as being the "only one-star airline" or the "worst airline in the world". Allow us to help you get to the bottom of this.
This stigma and the 'one-star' rating was given to Air Koryo by Skytrax – a privately-owned airline and airport review website that ranks airlines based on their overall flight experience, which includes frequent flyer programmes, airport lounge access and in-flight entertainment.
Although Skytrax ratings are unofficial, the 'one-star airline' tagline gained popularity with travel blogs and tabloids. Skytrax has since changed their rating of Air Koryo to 'Airline not rated' and Air Koryo has received a 6/10 rating by the website's registered users.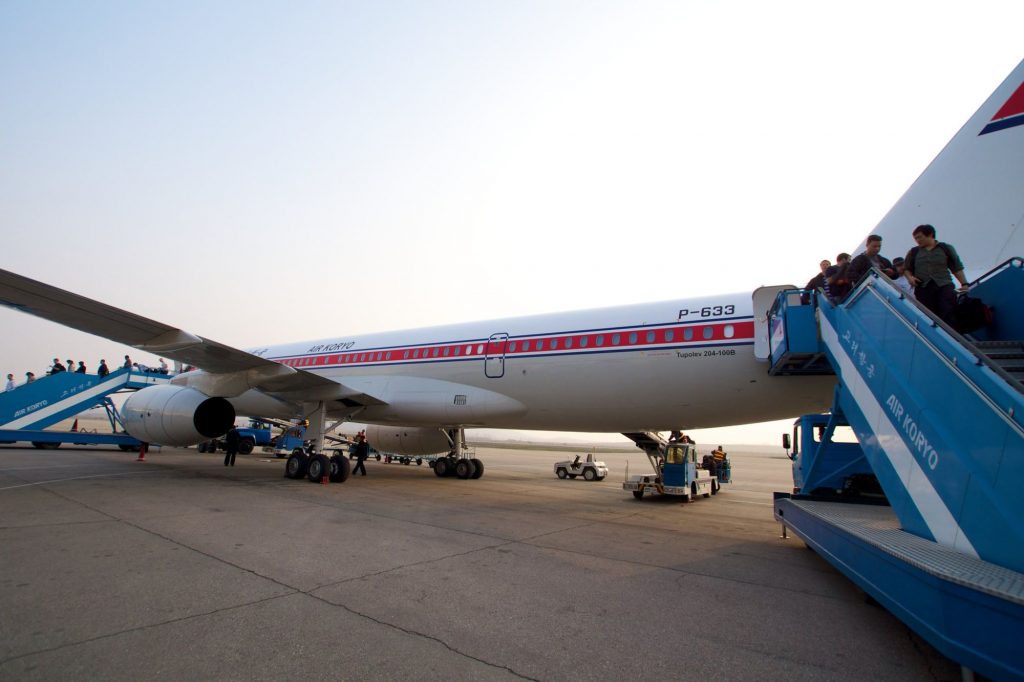 Which airlines are worse than Air Koryo?
This could potentially be a very long list. Since expanding into international tours, our YPT guides have had the pleasure of flying some of the world's least known and least appealing airlines.
Ranking the top of our "must avoid" list would have to be the low-cost budget carriers of Europe; Ryanair and EasyJet. As the saying goes: "you get what you pay for."
Although domestic airlines in China can be rather cheap compared to most places in the world, each Chinese airline offer their own unique flaws. Only recently were phones, tablets or laptops were finally allowed to be used during flight (even with airplane mode enabled!). Most airlines won't accept foreigners into emergency exit seats, and don't expect English speaking staff. However, the airline that takes the cake is Spring Airlines.
Within the middle east region, we've had some fairly unpleasant experiences with Fly Dubai as well as Russia's Ural Airlines. Many of the aforementioned airlines do offer budget tickets which for us money-savvy travellers is often more important than comfort. Some of the airlines are also necessary if flying to some of the more off-the-beaten-path destinations, especially in the Middle East and Central Asia.
Flying Air Koryo
There are a few perks when flying Air Koryo. The first one being the most obvious one. Being one of the very few flyers out there to have experienced this unique airline. Certainly makes for an interesting story for friends and family.
Although Air Koryo use their newest aircraft acquired between 2007 and 2015 to fly on their international fight routes, it is possible to experience the older aircraft, from the former Soviet Union, by flying domestically in North Korea. These old birds are kept in good condition, which we at YPT take great advantage of during our northeast tours and our very own annual chartered flight to Mt. Paektu. These older planes offer ridiculously large leg room, so you won't feel like a packed sardine either.
The air hostesses of Air Koryo, while sometimes not having the best English skills, certainly could teach other airline staff a thing or two about presentation and politeness. Well-maintained sky and electric blue uniforms are appealing to the eye and go well with their smiling DPRK-style service.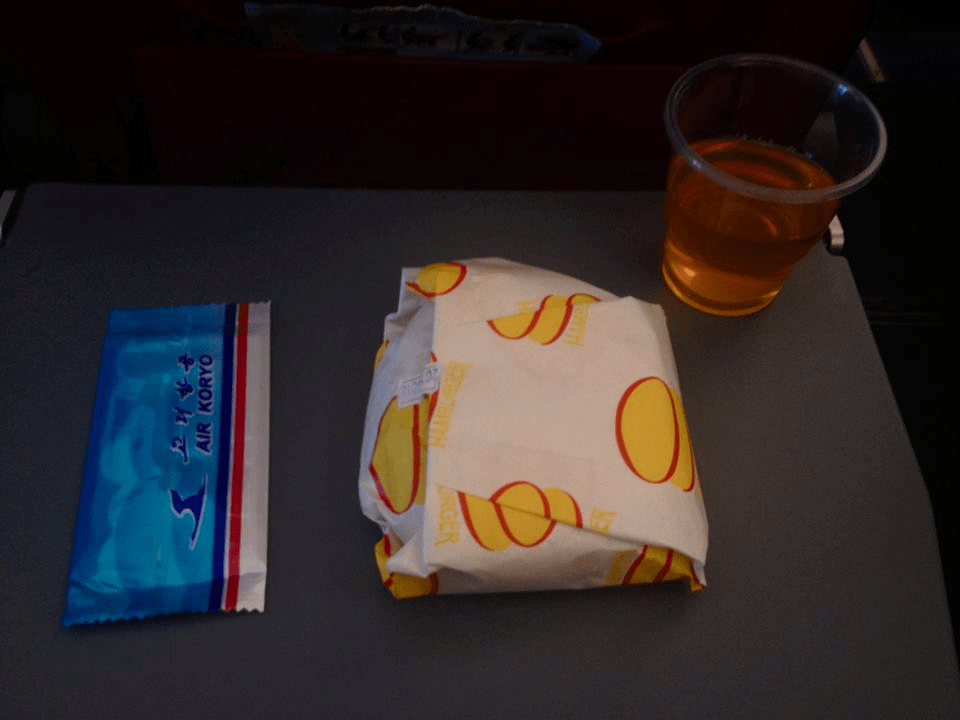 The inflight meal for Air Koryo will consist of what the internet has dubbed the "mystery burger". This burger earned its name from the indistinguishable Soviet-style meat patty, which most passengers can't really tell which animal it comes from. However, we've cracked the case. It's pork. Vegetarian options are available which offer a simple cheese, tomato and lettuce burger. It's not gourmet, but it'll do for the two and a half hour flight between Beijing and Pyongyang.
Air Koryo During the Pandemic
North Korea were famously not one of the first, but THE first country to close due to fears over Covid-19. This has meant no tourists in the DPRK since early 2020. There were a few repatriation flights since then, but largely the planes were unused. This has started to change as of mid-2022 – as trade with China has increased, so has the use of Air Koryo planes. Ironically this may have been one of the reasons for the recent Coronavirus outbreak within the country. Still, from a plane point of view at least, it is nice to see them back in the skies.
So, in conclusion while Air Koryo does have its flaws, such as no frequent-flyer programme, no photography during flight, and now no alcohol served with lunch, it is by no means the world's worst airline.
Join any of our tours starting in Beijing for your chance to experience an Air Koryo flight to Pyongyang
About Post Author
.