Sinuiju city is the border city between North Korea and China. Sitting opposite Dandong and across the Yalu River, Sinuiju is the first "taste" of North Korea that tourists travelling into the country get. The Sinuiju – Pyongyang train actually spends a few hours at the recently-renovated Sinuiju Railway Station.
Before renovation it was possible to get out and visit the gift shop, as well as have a draft beer in the secret bar on the second floor – a very East Berlin kind of experience!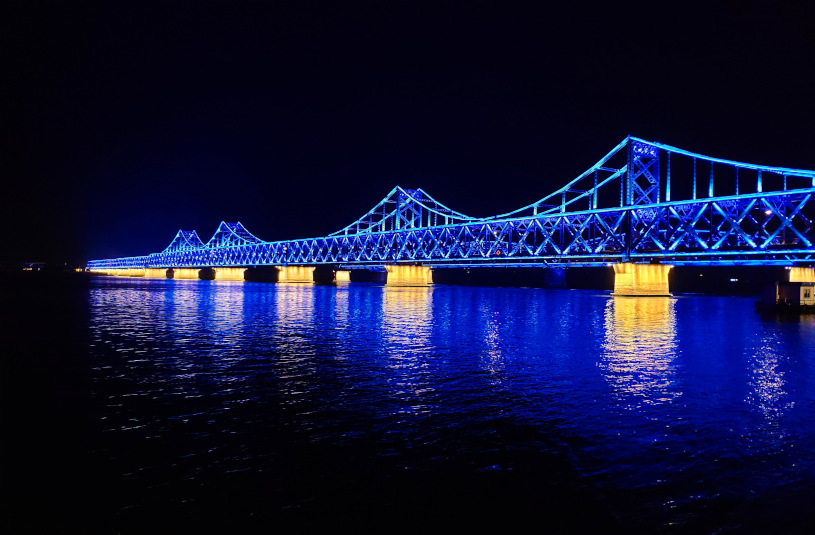 Sinuiju also holds the distinction of being one of the most "viewed" places in North Korea for people not actually going into the DPRK; a cottage industry revolves around boat trips down the Yalu River to get a glimpse into North Korea. There's also the Friendship Bridge, bombed at the half-way point during the Korean War, that you can walk down for a fee.
Sinuiju is also the only place in North Korea where foreigners can visit North Korea on a day or overnight trip. Initially this was only open to Chinese, but four years ago the powers that be opened it up to (non-Chinese) foreigners. There's a great restaurant on the waterfront of Sinuiju that is literally opposite our apartment in Dandong.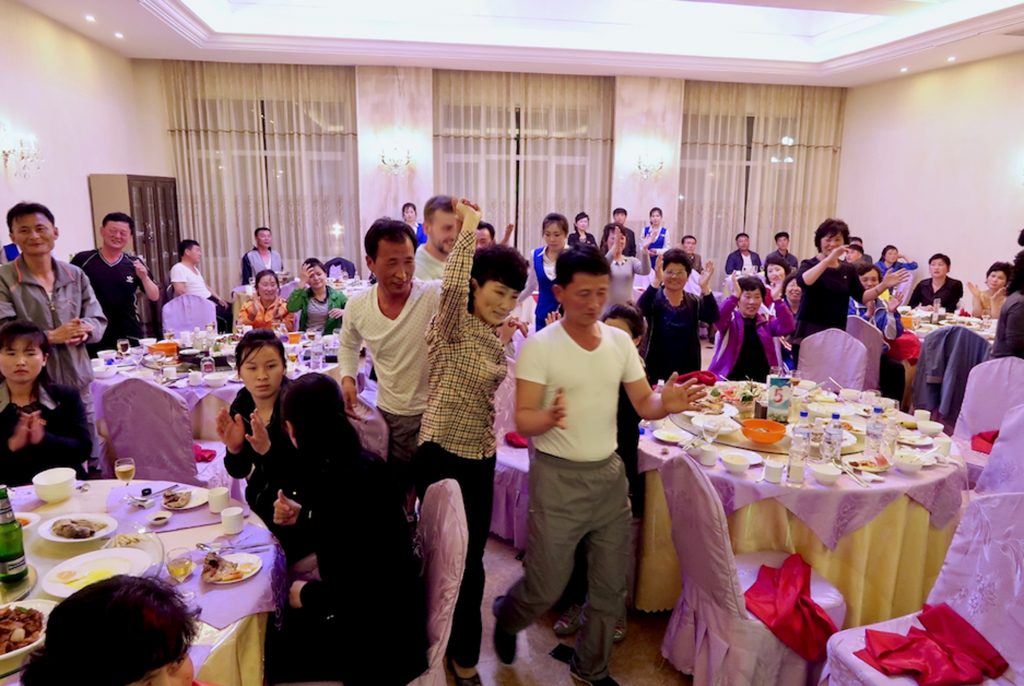 The day trips to Sinuiju are pretty cool, as is the overnight trip, although for the best bang for your buck we suggest one of our North Korean Budget Tours, with an overnight in Sinuiju extension.
Opting for a day or overnight trip to Sinuiju City is essential if you are a true North Korea geek, with it offering the rare chance of driving into Sinuiju from Dandong, rather than taking the train.
There are also taxis in China that are licensed to bring North Korean and Chinese traders back and forth over the border. Sadly, this option remains closed to foreigners – at least for now.
Life in Sinuiju is an interesting affair, with its proximity to China meaning the tourist industry and cross-border business dominate the economy.
At YPT we can tailor packages that show you everyday Sinuiju and Dandong. We do not publish these itineraries, but are happy to craft a bespoke tour upon request.
See you in Sinuiju!
About Post Author
.