When it comets declaring something the best, we take things very seriously, so here we declare the best bar in Beirut – namely the Abu Elie Pub. Why is it the best? All in good time.
Lebanon has a few troubles….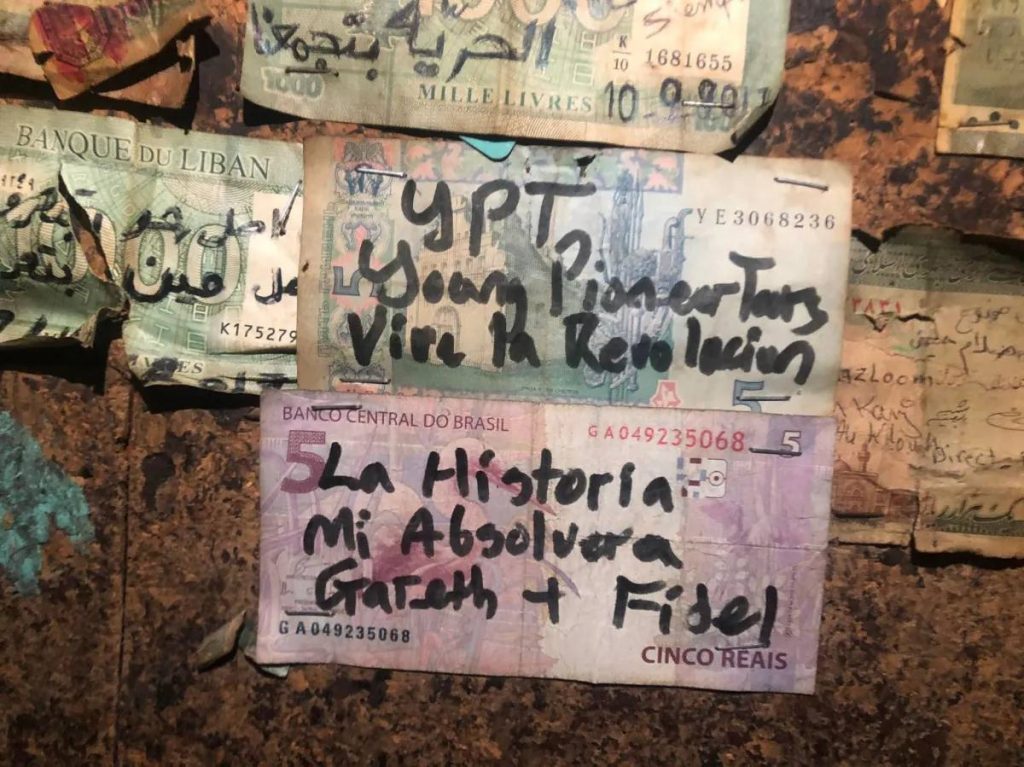 Once the tourist mecca of the Middle-East, with Beirut described as the regions version of Paris, this was all kicked in the nuts when the country ended up in a brutal civil war.
Said civil pitted religions, ideologies and brother and against brother. Peace though was achieved and life started to look better, before things again went to shit. You might read more about Syria right now, but Lebanon is basically a failed state.
Why is this? Well there are numerous reasons, but there is an acute electricity shortage, hyperinflation, enormous corruption and Hezbollah running large swaths of the country. Not exactly the foundations for success.
To read about the Hezbollah Disneyland click here.
Best Bar in Beirut – The Nightlife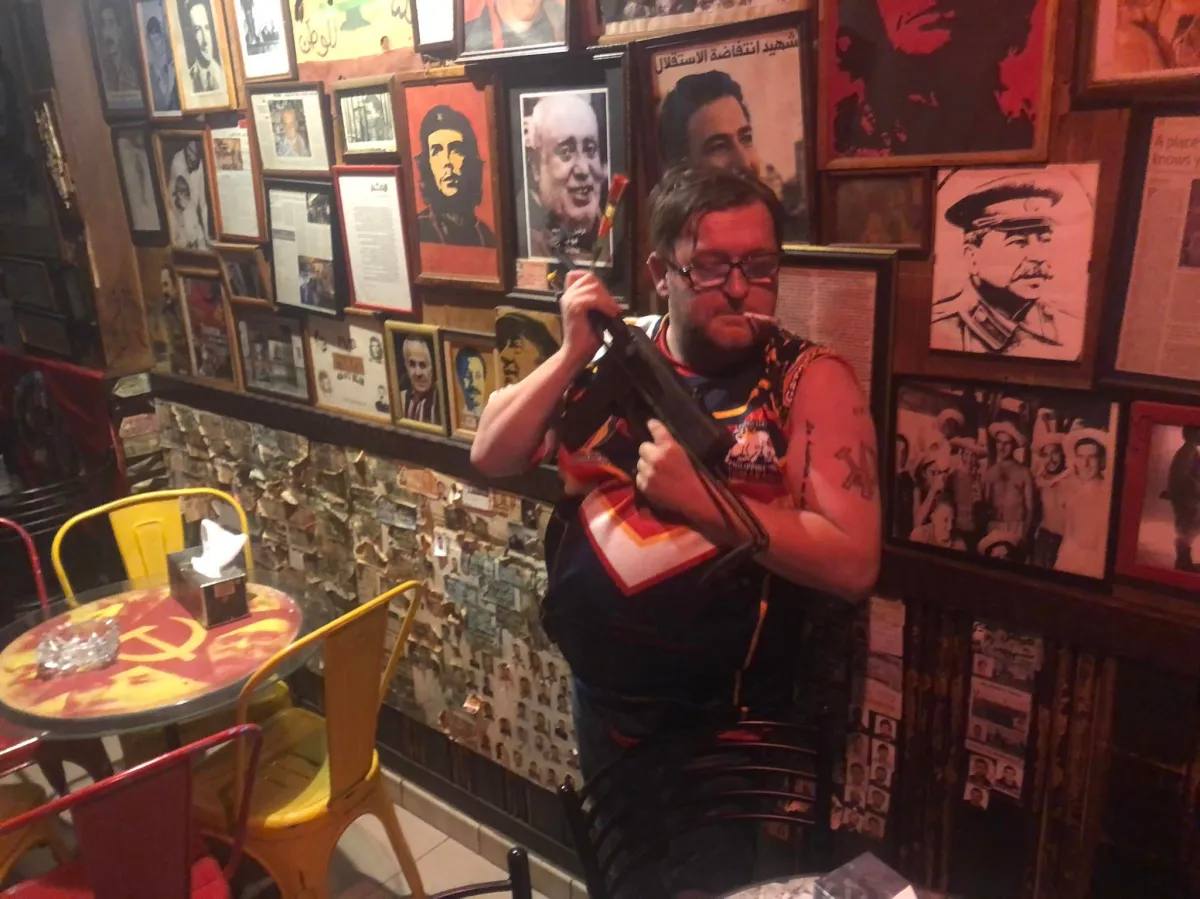 No matter how bad things get though people still like to go out, in fact in some respects they need to go out as part of escapism. And Beirut has a decent nightlife.
The general nightlife of Beirut is centred around Hamra. This is where you will cheap bars, trendy bars and of course nightclubs. These are not to be confused with the "Super Clubs" out by the coast, which are the kind of places rich Arab gentlemen go to buy champagne for ladies.
Hamra is the best place to stay in Beirut and a perfect location for touring around Lebanon – which we will get to later. It is also where the Abu Elie Pub is.
The Abu Elie Pub – The best bar in Beirut 
Like all of the best bars out there this was found very much by accident. Essentially someone told one of our guests if you have penchant for communist things then head to tis bar. And head to it we did.
Although part of Hamra, the Abu Elie Pub is not on bar street, but rather hidden away and in a residential area. Essentially if you did know where the best bar in Beirut was, you would simply walk past it.
Once you get inside you see what all the fuss is about. The walls are adorned with communist memorabilia, as well as AK47's and there is a very mixed bunch of customers, all of whom feel quite revolutionary.
The bar is run by the wife of Abu Elie, who back in the day was a member of the Lebanese Communist Party and who fought in the Lebanese civil war.
To read about the Lebanese Communist Party click here. 
I'd love to call the owner friendly, but that was not initially the case and upon talking to her (via a translator) she quizzed me on mu communist knowledge. Eventually I passed and we got chatting, with me asking who her favourite communist leader was. To my amazement she said Andropov, although it was because he was leader when he went rather than through his great policies.
It is an actually communist pub!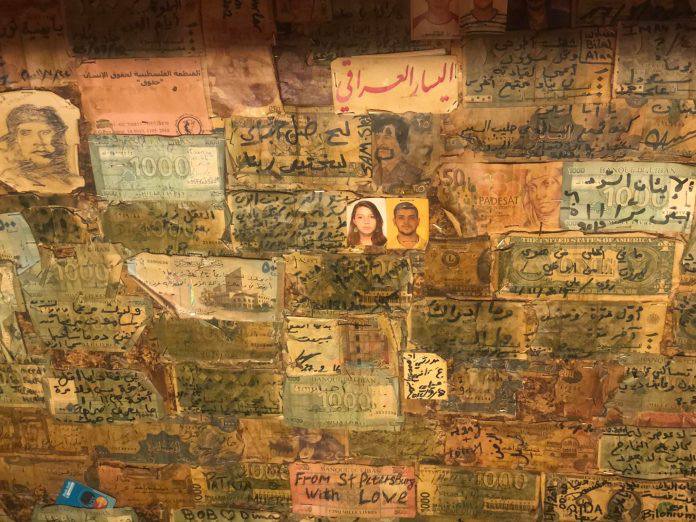 And here in lies the kicker and why it made our top ten bars in the world. This is not a kitsch communist themed pub as you see in much of the former eastern bloc, but a bar which is frequented by contemporary left-wing Lebanese.
To read about our best 10 bars in the world click here. 
And with the state of politics in Lebanon a place where people are quite happy to share their views on things. In fact it had a very revolutionary and artisan type feel, with smoke drifting through the bar as people were engrossed on conversation.
Want to see the best bar in Beirut for yourself?
You can check out our Lebanon Tour here, or our Syria Tour here. 
About Post Author
.