The Mount Hagan Festival, first staged in 1961 to unify the tribes in the area years before the nation of Papua New Guinea was declared and recognised. To this day, Mount Hagan Festival still holds a prominent place in Papua New Guinea for locals and tourists to come together and celebrate this cultural event. In this guide, we will supply you with a 'Survival Kit', and the 'Must-See Tribes!'
Why Should You Go to the Mount Hagan Festival?
The festival ought to be main attraction for anybody visiting PNG. The highlands have yearly celebrations that feature a variety of feathered headdresses, painted faces, and mud masks as one of the world's most culturally and linguistically varied regions. Incredibly impressive spectacles, the Mt. Hagen celebrations feature participation from numerous indigenous groups. In the isolated mountains of Papua New Guinea, it can be difficult to reach, but the journey will be well worth it in the end.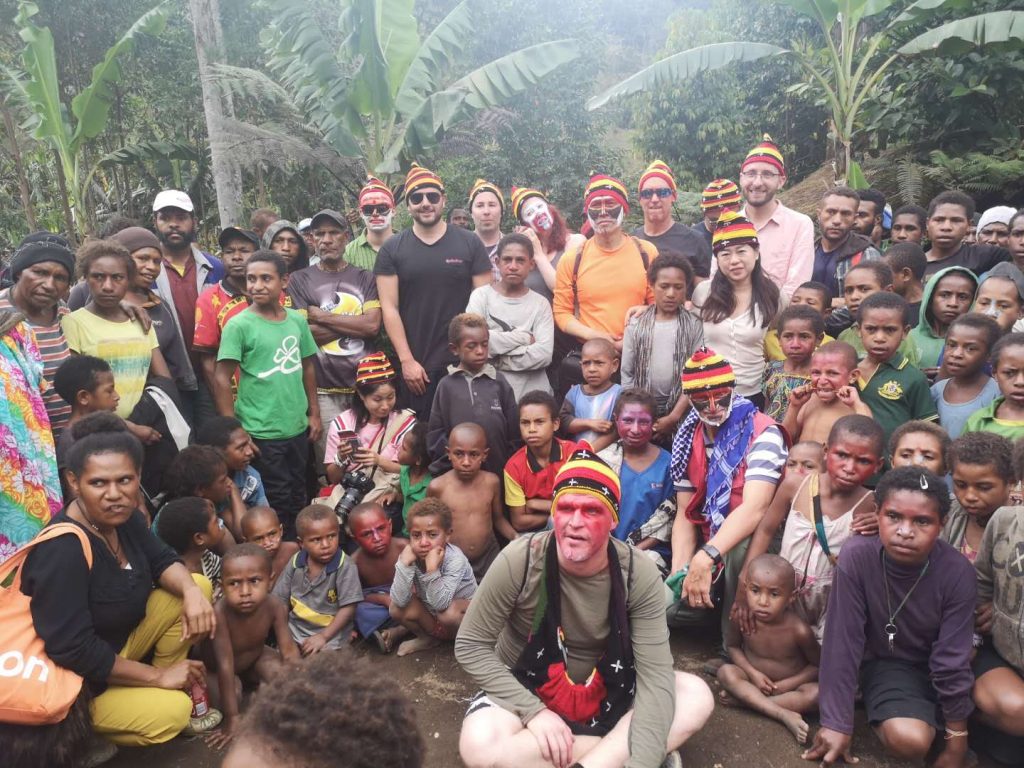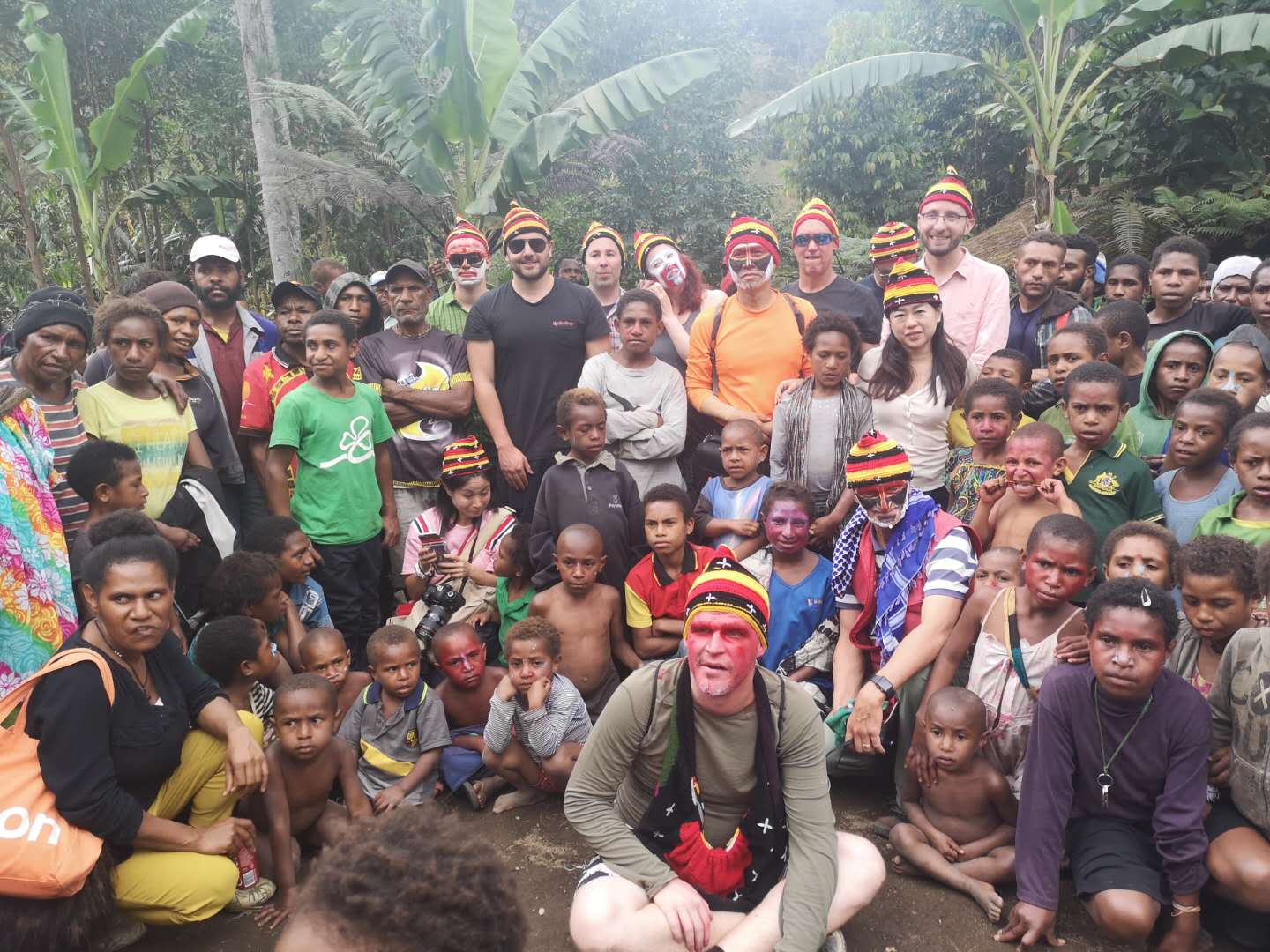 Survival Kit for the Mount Hagen Festival
Go Early!
This is THE time of year to be in Papua New Guinea and aside from the other festival in Goroka in September is the only real time that PNG is awash with tourists. We suggest going early to beat the crowds and get a good place to see the action. The event lasts for two days and we tend to go early on day one, but a little later on day 2.
Get Extra Batteries and SD Cards for Your Camera!
You can take a beautiful picture by pointing your camera wherever around here. Make sure your camera has enough battery life to endure a whole day of shooting because you'll be taking thousands of pictures. This place is a photographer's paradise because the locals are so open to having their picture taken.
Bring Food and Water!
You won't find any stores or eateries there, so bring lots of water and food since you'll probably be there from 9 am until 2 pm. For YPT at least arrange a packed lunch on the first day, but head to a nice little cafe we know on day 2.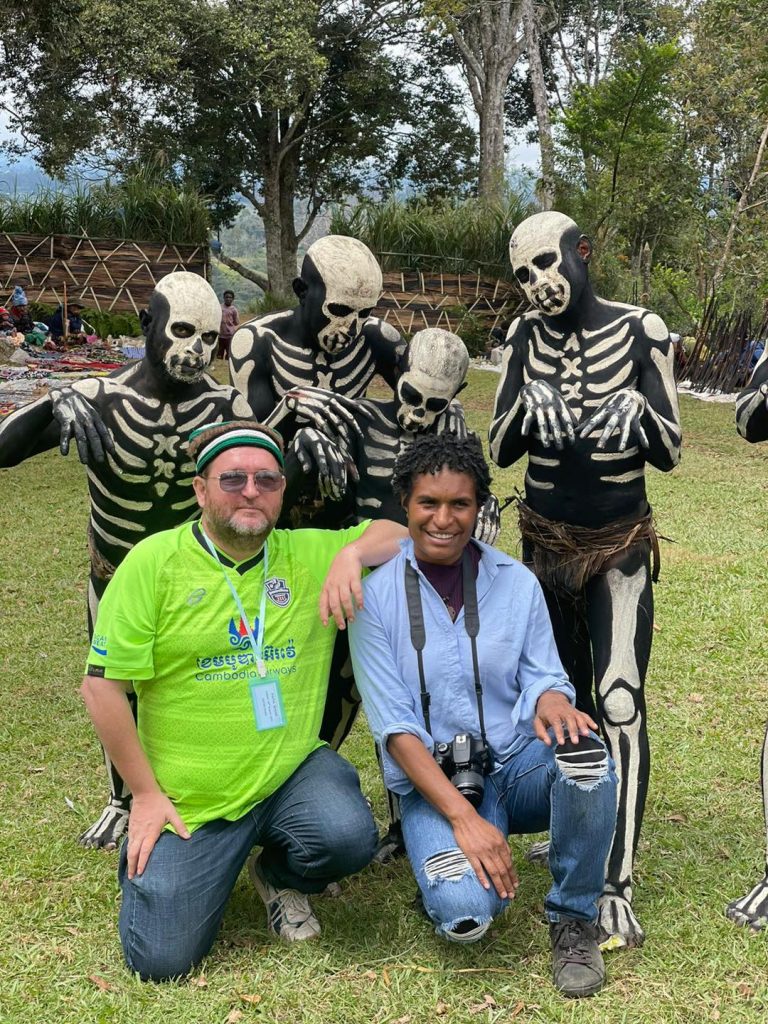 Bring A Hat and Wear Sunscreen!
Being up in the highlands in August it can actually get a bit cold, particularly when cloudy. Do not let this fool you though, in fact the sun is deceptively strong. Also many of the best vantage points are open aired, so you will not have protection from the sun.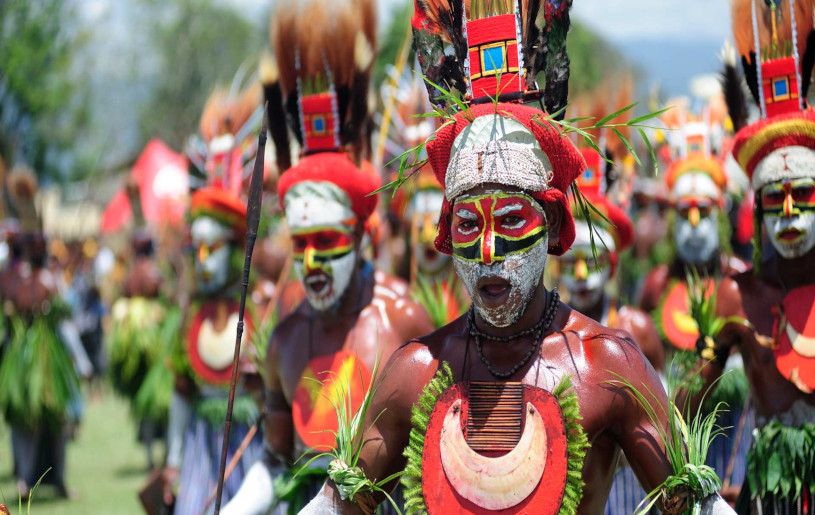 Get All Your PNG Souvenirs Here!
Outside of the festival itself there are numerous people selling nicknacks from artwork to even penis holders – and yes they come in different sizes. Rule of thumb here is that EVERYTHING is expensive when you first come here, BUT if you wait until right before the end of the show, then this is the best time to buy souvenirs in Mount Hagen and perhaps even Papua New Guinea.
Join In and Have Fun!
We personally did a visit to a village, as well as a festival prior to Mount Hagen, there we got really involved. At Mount Hagen though once the festivities are coming to an end you can go on the pitch and get involved, do dances, get painted and take pictures.
So yeah, get involved in the Mt Hagen festival, be a participant, not a spectator.
Check out the video below that we did during the 2019 Mount Hagen Festival
Must – See Tribes of the Mount Hagan Festival
Skeleton People
Due to their isolation, little is known about this tribe, however it is believed that 60,000 of them reside in the highlands. They can be identified at the festival by their distinctive skeleton body paint, which has menacing skeletal teeth.
To read about cannibalisms in PNG click here
Huli Wigmen
With a population of between 300,000 and 400,000, the Huli are the largest ethnic group in the highlands. They can be identified by their distinctive headdresses, which are crafted with time, patience, and the assistance of a "wig master." One of the most distinctive tribes at the Mount Hagen Festival, their headdresses are adorned with feathers and other objects, and their faces are painted in vibrant hues of red, yellow, and white in a variety of patterns. It is quite rare to see the males wearing these wigs together because they live apart from the rest of their tribe.
Asaro Mudmen
The Asaro Mudmen are undoubtedly one of the Mount Hagen Festival's more distinctive tribes. Large mud masks, white paint over their bodies, and long bamboo sticks linked to their fingers—this is unquestionably the stuff of cultural nightmares. It is difficult to pinpoint the exact beginning of this custom, but according to legend, it was first used by one man to convince his enemies in combat that they were spirits to terrify them away. You should go to the Mount Hagen Festival in August if you want to contact with this tribe because they are in a very remote area of New Guinea.
+ More
Keep in mind that there is much more to it than simply getting to know and experience the locals and their culture. The world's greatest unspoiled natural beauty, in terms of both flora and animals, can be found throughout Papua New Guinea. For whatever type of allocentric traveller, Papua New Guinea has plenty to offer, from the 'birds of paradise' to vast coral reefs!
What was the Mount Hagan Festival 2022 like?
We have been doing the Mt Hagen festival for many years now and the 2023 one did not disappoint, although it was different to previous years. Prior to the 2023 Mount Hagen festival there had been an election which meant as it does in PNG violence. This sadly meant less tribes and less of a spectacle than in previous years.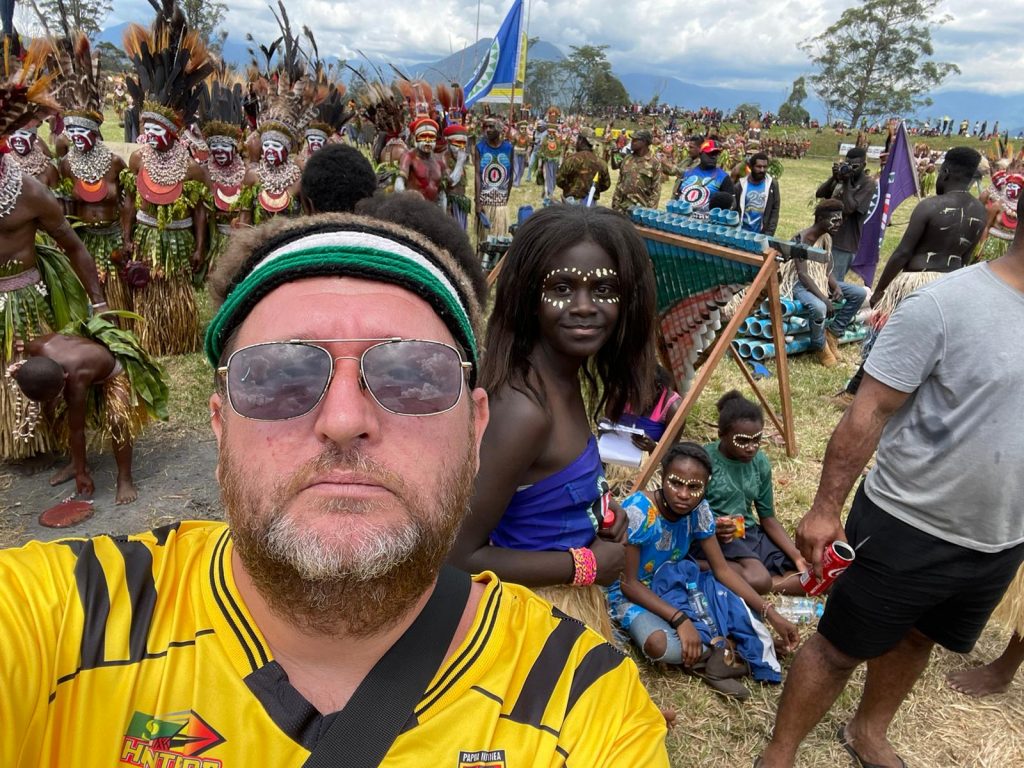 It also taught us that managing expectations is really important when it comes to the Mount Hagen festival. While all of our guests were extremely happy, it should be kept in mind that this is a show where the tribes of PNG celebrate and try to keep alive their culture rather than simply a show for tourits.
Another thing we noticed was just how many people, particularly country collectors simply came for the show and then left the country. We feel there is so much more to PNG than the Mt Hagan festival, which is why we also visit Goroka, Lae and some real authentic villages.
Want to join our next tour to the Mount Hagan Festival and see the real PNG, then click here
About Post Author
.