After a brutal civil war, occupation by Islamic State, destruction and heavy sanctions Aleppo is now back as major tourist destination in Syria. What though is there to eat and drink, where to sleep and what do in 2023? This is the Aleppo Guide.
Getting to Aleppo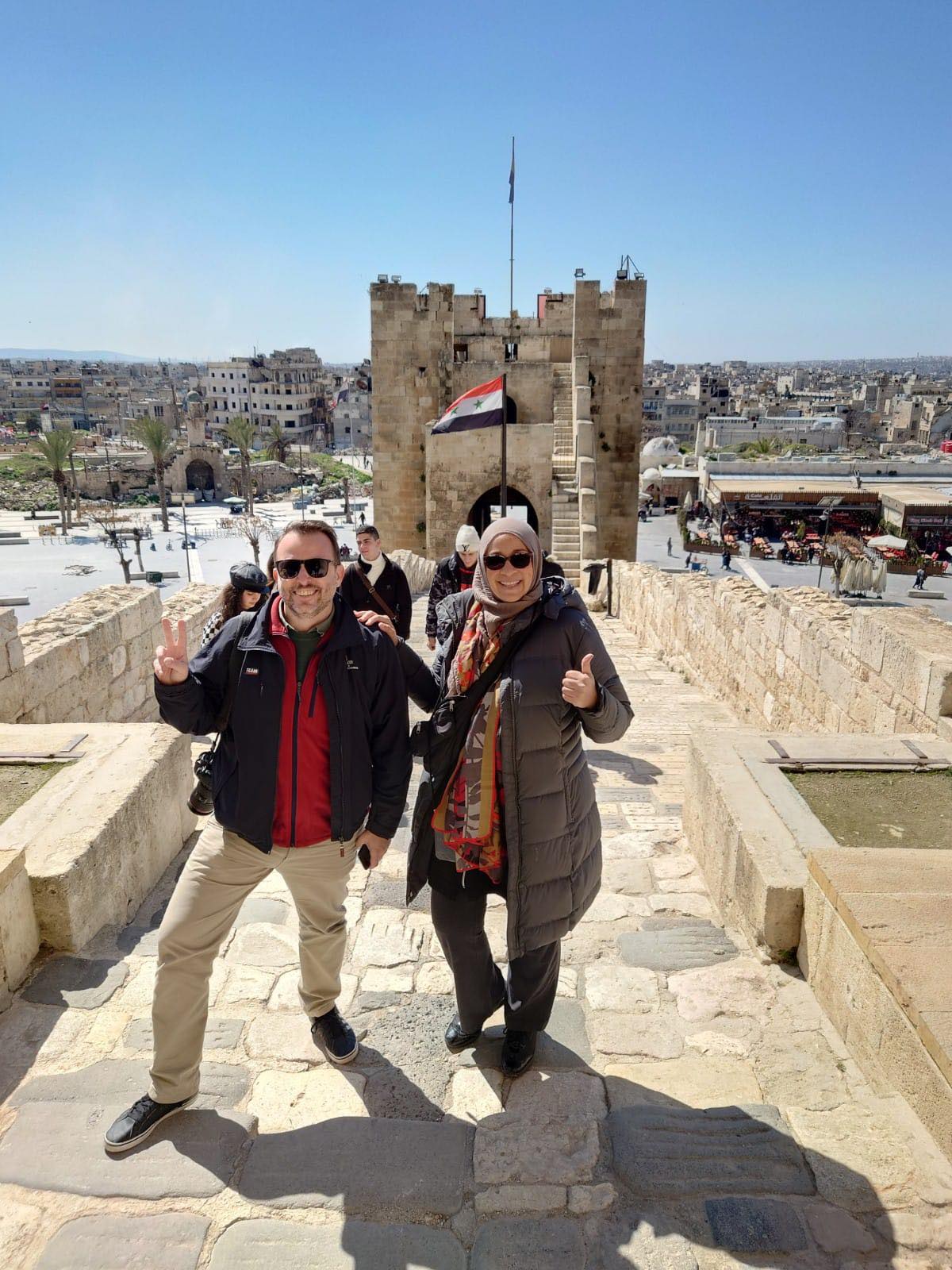 After many years there are now scheduled flights into Aleppo, but as a tourist you are unlikely to use one. Aleppo is therefore a pleasant few hour ride from Damascus, a drive which offers a glimpse at much of the beauty of Syria as well as the devastation.
The outskirts of Damascus are a particular reminder of just how close ISIS came to taking the whole of Syria. Regardless of what you might think of the regime this very much almost happened were it not for the controversial intervention from both Russia and Hezbollah.
To read about the Hezbollah Disneyland click here.
The Aleppo Guide – What to do in Aleppo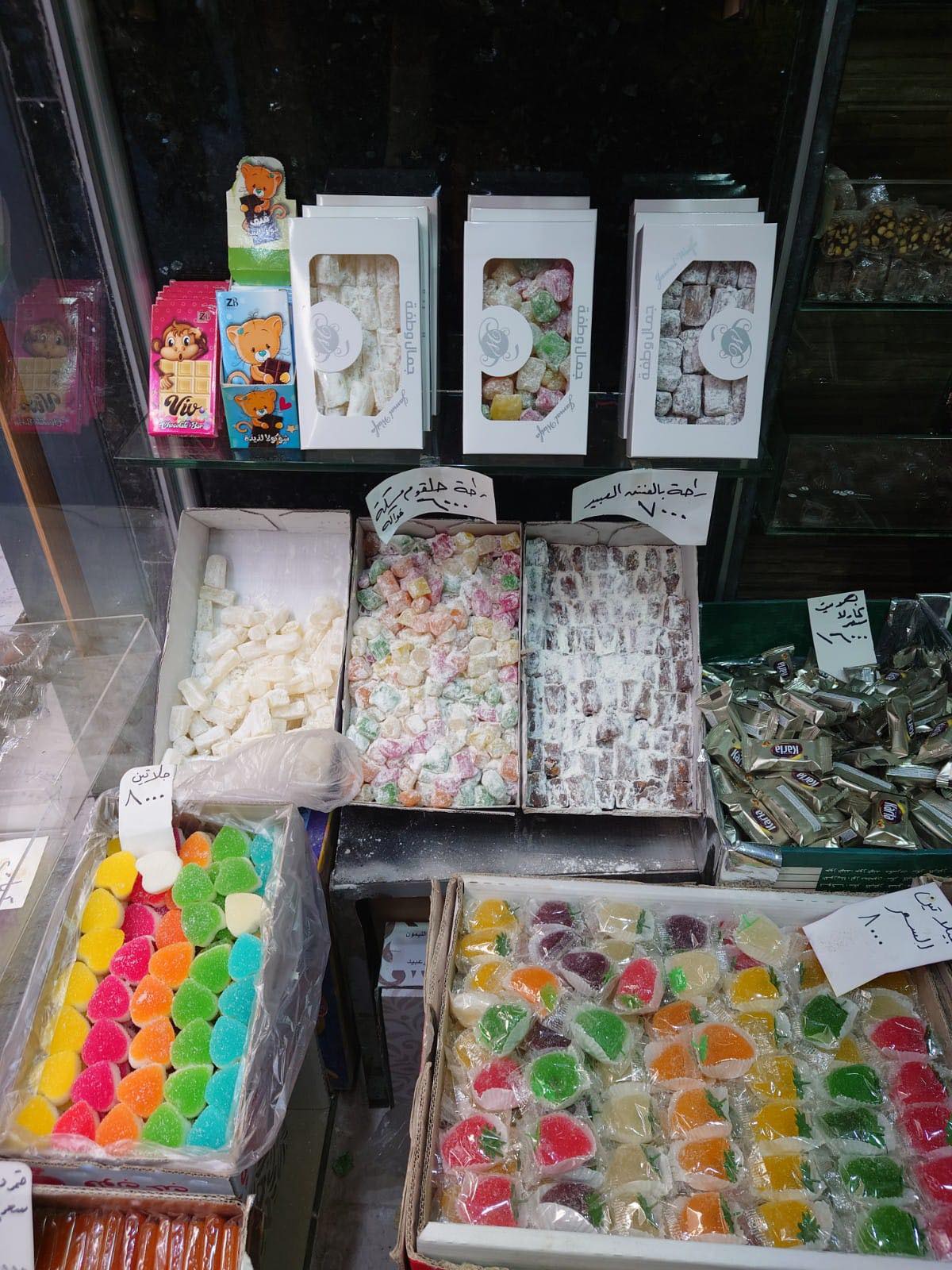 There is a whole heap of stuff to do in Aleppo from churches to mosques and sadly a lot of war tourism. We have though compacted into some of the real top spots that you really should not miss when you visit Aleppo.
Aleppo Citadel – The focal point of the city and has both a deep history and a safer more recent one. During the Syrian crisis the Syrian army were stuck inside the Citadel and under siege from IS, having to receive air-drops to survive. You can still see bullet holes as well as actual bullets inside. Great historical site, but also offers a wonderful panoramic of Aleppo, an equally amazing and saddening sight.
The Baron Hotel – Now closed, but possible for a visit. The oldest continuous hotel in the country and boasts previous guests which includes some serious VIP's, such as King's Princes and Queens, as well as Lawrence of Arabia and even Agatha Christie. Apparently she wrote Murder on the Orient Express whilst staying here. The manager here is rather intense although she certainly knows her stuff!
To read about the Baron Hotel click here.
The Aleppo Souk – Sadly not much a souk anymore, but more a testament to the destruction of ISIS. To quote my (government appointed) Syrian tour guide "So this is the price of democracy". The souk has made a bit of a comeback though and you can pick up clothes, lamb skin jackets, and mucho sweet foods!
Presidential Square and I love Aleppo sign – A nice quick end of trip visit, but very very cool. A big bust of Assad senior and a great place for a photo opp!
Best restaurant and bar in Aleppo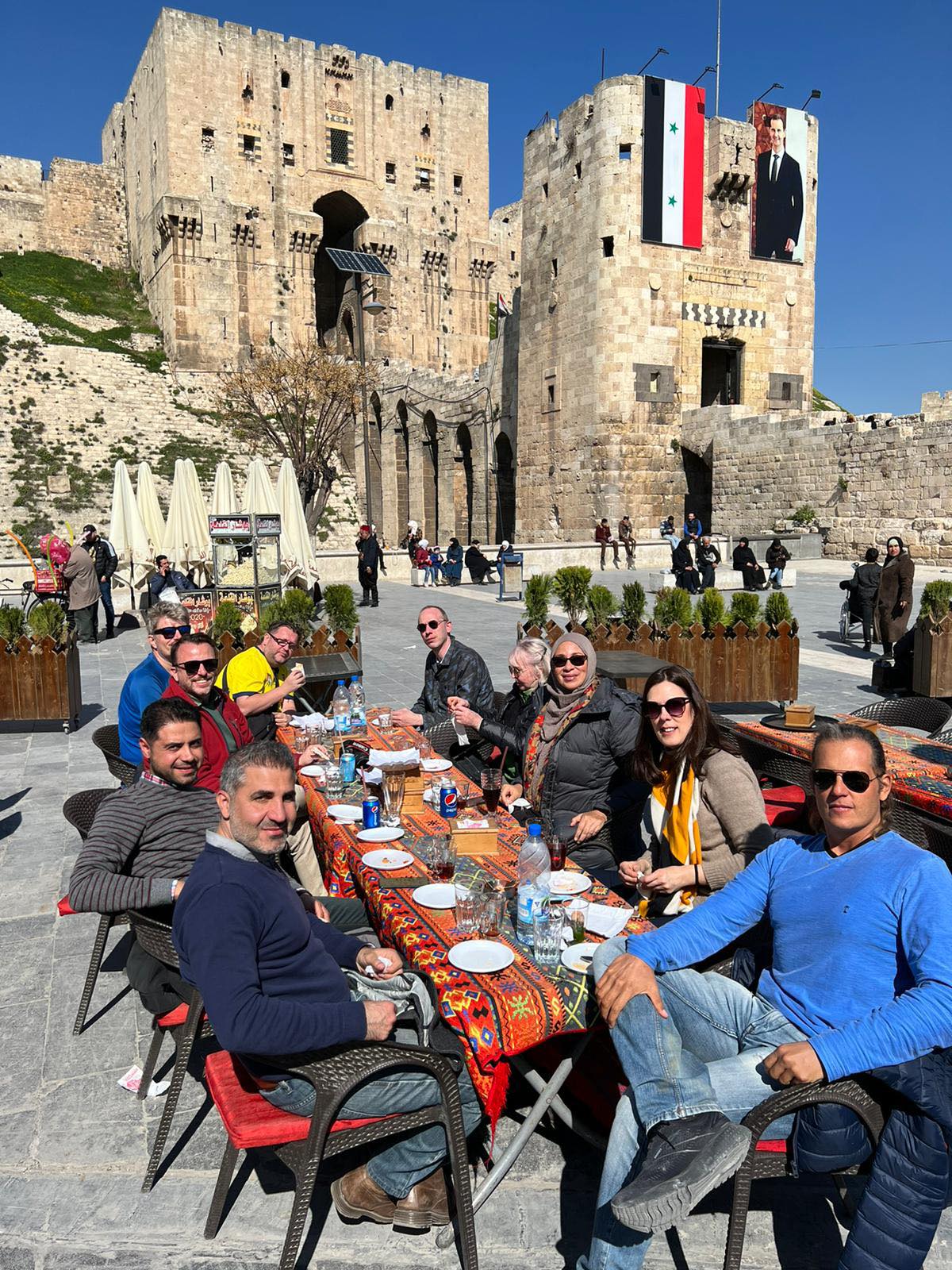 There's a decent street food Aleppo scene, as well as the standard falafel and shawarma joints, but also some great restaurants. For me the best bet is
Cordoba Restaurant, which is centrally located and has legendary hospitality. All the standard dishes, but also some local gems such as the Aleppo kebab and sheep testicles. And yes I had the balls to try them (they were pretty good).
The only real pub is Cheers Bar, not much to write home about, but a relaxing place for a brew. Aleppo is much more conservative than Damascus, so don't expect anything too crazy nightlife wise.
To read about the best bar in Syria click here.
Aleppo Guide – Hotels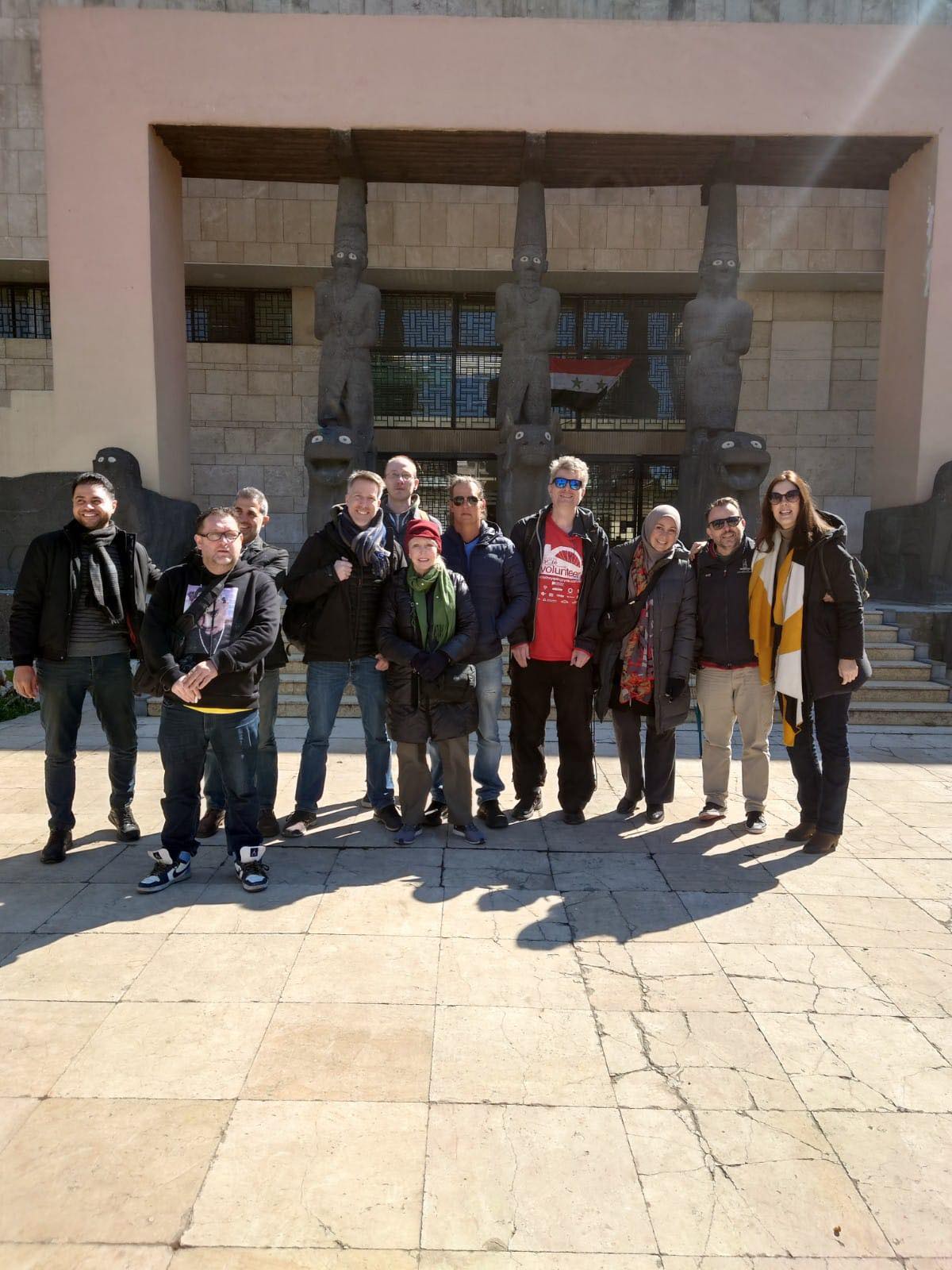 So aside from the closes and aforementioned Baron Hotel the most "deluxe"joint is the Sheraton Aleppo. I asked my guides how this could be the case due to sanctions, to which they replied it might not be "real", which took me back to the Hotel Alba in Venezuela!
To read about the Hotel Alba click here
In the end you cant go wrong with the Aleppo Palace Hotel which is a great price, location and even has working internet (at times).
And that is the YPT Guide to Aleppo! Nothing stays the same forever and we hope our Aleppo Guide quickly becomes out of date as the fortunes of Syria improve.
Come see for yourself by traveling through Lebanon to Syria With Young Pioneer Tours.
About Post Author
.