The hotel ALBA (formerly the Hilton) in Caracas is the only 5-star hotel in Caracas, and boy does it not only have charm but quite the checkered past.
Where is the Hotel Alba located?
The Hotel Alba Caracas is the first 5-star hotel in Venezuela. It is located in the cultural and financial center of Caracas, between Av. Mexico and Av. Sur 25. It overlooks El Ávila National Park and Los Caobos Park and is connected to the very interesting Caracas Metro System.
Of course, let's not forget that this is the premier hotel of the Bolivarian Republic of Venezuela, a country that has had more than its fair share of innovation, strife, and intrigue during the rule of the ever-popular Hugo Chavez, and his successor – President Maduro.
What is the history of the Alba?
From the 1930s the building was the headquarters of Creole Petroleum, before being renovated in 1969 into the Hotel Caracas Hilton. If you have never heard of the Hilton family, they are most famous for sex tape connoisseur and award-winning musician Paris Hilton, but the family also makes exceedingly good hotels. Thus, this was THE place to stay in oil-rich Caracas.
The fall of the Hilton Empire (in Venezuela)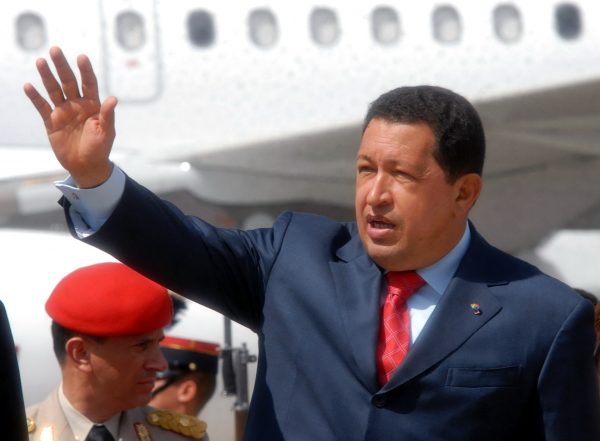 During the reign of Hugo Chavez, the theory of peaceful coexistence was replaced in large by the concept of state ownership, with many companies jumping off before they were pushed out. The Hotel Caracas Hilton was duly replaced by the Hotel Venetur Alba, Caracas. Owned and operated for the good of the people!
Why is it called the Hotel ALBA
The Bolivarian Alliance for the Americas, known by its Spanish acronym ALBA is/was a regional trading Bloc led by Venezuela and Cuba, which consists of 9 members. It was formed as an alternative to the USA hegemony in the region and based on good old socialist principles. Sadly, we must say that it has not really kicked off…
What is it like to stay at the Hotel Alba in Caracas?
Frankly amazing! On the first YPT tour of Venezuela, we treated ourselves to one night here, which was about $20 a pop, going crazy at the $3 all you can eat buffet, and tipping room service $10 for bringing us a $10 bottle of rum with cokes. And then there's the legendary disco in the cellar, which shall we say was fairly eventful.
But the real highlight was the contrasts you only see in hotels that were previously run by big capitalist companies, now being run by socialist countries, with other similarities being the Hotel Nacional in Cuba, and our favorite formerly southern run hotel in North Korea, the Inner-Kumgang Hotel (of which you can watch our video).
And yes, if the coronavirus permits it, Young Pioneer Tours are planning to run tours to Venezuela in 2021! Of course, we shall be sampling the delights of the only Hilton that has ever existed in Caracas.
.