In the early hours of a Monday morning when the majority of people are getting ready to head to the office, YPT was driving with a small group of tourists along the stunning Meditteranean coastline of Lebanon on the road out of the war-torn capital of Beirut.
The azure blue sea was soon to be contrasted with our final destination, the Hezbollah frontline in South Lebanon.
---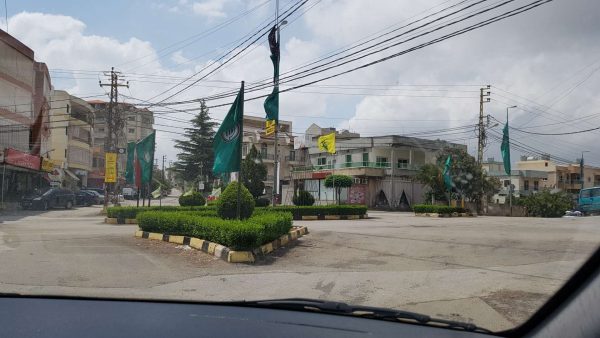 Lebanon's natural beauty is contrasted with decades of violent civil wars, the country has been torn apart so many times it is difficult to keep track of which was which. As our guide said: ''The population of Lebanon is 6 million people. With so many unique groups who hate each other and who never fail to find an excuse to start a civil war and slaughter each other. Can you imagine if our population was the size of China? One billion people? We would be slaughtering each other until the end of days.''
After passing multiple heavily armed checkpoints and receiving suspicious stares from the soldiers on edge we pulled away from the coast and cut deep into the mountains.
Liberal Beirut was a world away as the roads began to glow with bright yellow and radioactive green of Hezbollah. Branded as a terrorist group by most Western countries we were about to meet them face to face. Hezbollah has recently opened Mleeta centre which was branded ''The Disneyland of Islamic terrorists''. Mleeta is the recent frontline of Hezbollah fighters during their ferocious and largely successful war against Israel and after millions of dollars of investment, it is now undergone an incredible transformation into a memorial centre to portray their side of the conflict.
Upon entry, we are clearly VIP as one of the few foreign tourists who would enter Hezbollah heartland and we are provided with a complimentary former Hezbollah officer who speaks perfect English and guides us around the area. The main highlight is arguably ''the spiders' web'' which is a circular pit filled with destroyed and captured Israeli equipment including a Merkava MK.4 which is the main battle tank of the Israeli army or ''the pride of the enemy horde'' as our guide put it. Interestingly, the graveyard of captured equipment was laid out in the shape of I.D.F in Hebrew, only visible by the Israeli spy drone which constantly hovers above the area.
We then headed into the trenches pockmarked with anti-aircraft guns and artillery trucks.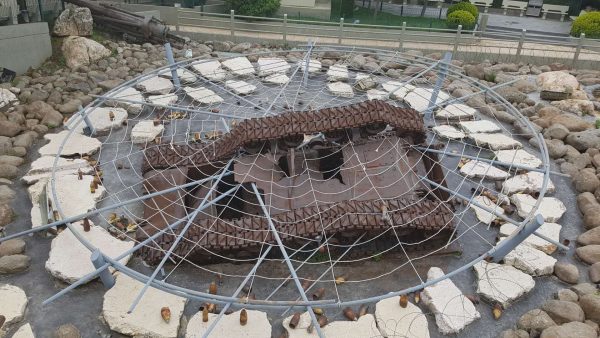 ''Decomissioned?''
I asked our guide,
''Ready for action when our brave volunteers need them again''
was the reply…
Amongst the desert rocks was a unique fake fibreglass rock Hezbollah utilised heavily and would fill with explosives to kill unsuspecting Israeli troops. We then headed into the tunnels filled with command centres and attack positions, they were exactly how I imagined Taliban cave systems in Afghanistan.
We were then given our dose of propaganda in the form of explosive (literally) footage of Hezbollah attacks, dead IDF troops and their funerals which the museum clearly took a morbid satisfaction from. An interesting display was captured Mossad spy equipment captured from agents present in Beirut and Tripoli. After watching a 15 minute Nasrallah speech we eagerly headed to a much anticipated spot:
The giftshop.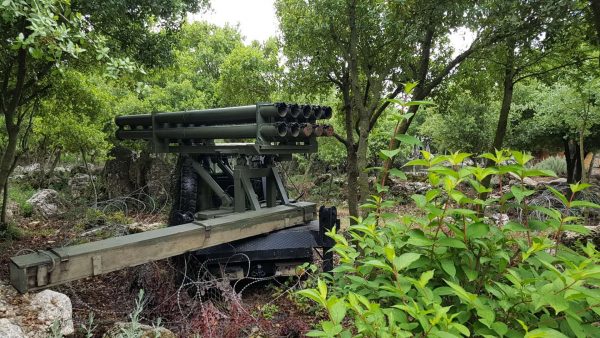 Now, Hezbollah having an awesome gift shop isn't a combination of words I ever expected to say, but it's true. For a handful of Lebanese pounds, you can buy flags, mugs, t shirts and hats as well as DVD's of Hezbollah operations and training for your home viewing pleasure.
Lebanon is certainly a country of contrasts, after leaving the Hezbollah base and still in a sense of surrealism after the bizarre things we had just seen we headed back to the coast and stopped to enjoy a spot of lunch overlooking a perfectly preserved Crusader-era fortress on a rock formation in the Mediterranean sea.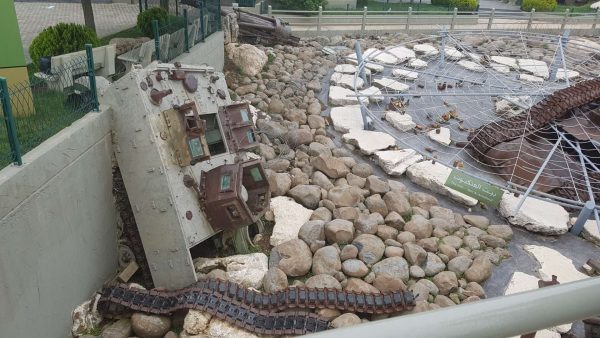 ---
Contact YPT today for information on how you can join our next Lebabnon tour! 
About Post Author
.