If you've ended up on the YPT website, then I'll go out on a limb and assume you're not with the majority of the planet who think you cannot visit the DPRK, and assume that you at least know that it's a possibility. Many, though (including many that have been), believe or at least perpetuate the myth that you can only visit Pyongyang on heavily stage-managed tours. In fact this is not the case, and there are many different ways in which you can visit North Korea.
Here's the YPT lowdown on the many different options there are to visit North Korea.
By Flight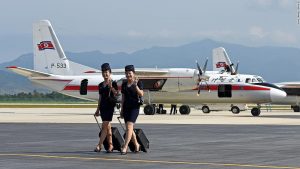 Flying from Beijing
If you're going on a tour of at least 4 nights/5 days or longer, then you'll more than likely be starting that tour in Beijing. Air Koryo offer regular flights, and there's a more sporadic service from Air China. Flying with Air Koryo is very much its own article, but well worth it, and we suggest a mix of train in and flight out of North Korea.
Flying from Shenyang
There's also a semi regular service from Shenyang, the regional hub in northeast China which runs every Wednesday and Saturday in both directions. However, it's not massively cheaper to fly from Shenyang than it is to fly from Beijing.
Flying from Shanghai
Air Koryo also offers a late night service between Shanghai and Pyongyang on Thursday and Sunday nights, arriving in the early hours of the morning. However, although we know how much people in Shanghai want to avoid Beijing, this flight is unfortunately very unreliable because it's not a regular fight but a charter, and if there are not enough passengers then the flight will be – and frequently is –cancelled at short notice.
Flying from Vladivostok
A little-known but very exciting route, Air Koryo operates between Vladivostok and Pyongyang every Monday and Friday both ways. Again, it's a similar price to flying from Beijing but for those already travelling in Russia it's a handy option. For the intrepid traveler who wants to do China-North Korea-Russia, it's the perfect route.
Flying from Hanoi
There are reports that after the second Trump-Kim Conference in Hanoi, one of the outcomes was deepening relations between North Korea and Vietnam, with a Vietnamese travel company deciding to charter direct flights between Hanoi and Pyongyang. If and when this happens, this route could be a great way to avoid the costly Beijing connection and Chinese visa.
Flying from Other Cities
There are regular news stories about flights opening from other cities in China, such as Xi'an and Dandong, and also previously there was a service from Kuala Lumpur. If the current political climate on the Korean peninsula prevails, then expect more routes to open soon!
By Train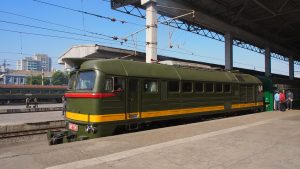 Train from Beijing
There's essentially two options to get the train from Beijing into Pyongyang: either to take the (rather expensive) international train, or to train into Dandong, and then change to the DPRK train that transfers into Sinuiju and onto Pyongyang.
Train from Dandong
There are cheaper ways to visit the DPRK than taking the train (such as the Sinuiju day trip), but the cheapest way to visit Pyongyang at least is to go via Dandong. With this option you join the train in Dandong, transfer to Sinuiju and go onto Pyongyang. In theory, at least, you need only spend one night in Pyongyang – if you were happy with the North Korea experience being pretty much just on a train or in a hotel – but we feel you need at least two nights, and this is what you get on a YPT Ultra-Budget Tour.
Train from Moscow
There's also a service direct from Moscow to Pyongyang. Unfortunately, the direct route is not available to tourists, but it is possible to get a train from Ussuriysk in Siberia to the Rason SEZ, and from there to catch a domestic train down to Pyongyang.
By bus/on foot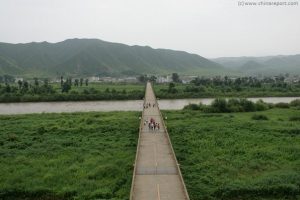 Northeast DPRK by land
By far the most exciting way to enter North Korea is by the Tumen-Namyang border, from China's Jilin province into the DPRK's North Hamgyong Province. This border was opened to tourists by YPT and we run two group tours a year that enter the DPRK this way – All Koreas 2 in June and the Real Deal tour in October.
Rason border by land
It is also possible to cross from China directly by land into the Rason SEZ. From Hunchun in the Yanbian Korean Autonomous Prefecture in China's Jilin Province, you can cross the Quanhe-Yunting Bridge directly into Rason.
Sinuiju Day Trip
Most people entering North Korea either do so by a flight from Beijing or the train from Dandong, but from Dandong you can actually cross the Friendship Bridge by bus if you are on a Sinuiju Day Trip – the cheapest way to visit North Korea.
Sinuiju Overnight Trip
It is also possible to spend a day and a night in Sinuiju in a recently negotiated deal, with trips to Sinuiju from China previously only possible as day trips, and overnight in Sinuiju only possible on the way back from a tour in Pyongyang.
About Post Author
.