Can you do vegetarian in Papua New Guinea? Well the good news is that general diet of Papua New Guinea is extremely rich in vegetables, as well as fruit. On a negative side vegetarianism is not exactly a thing in Papua New Guinea, so strict vegans may struggle in some places.
What is the cuisine of Papua New Guinea?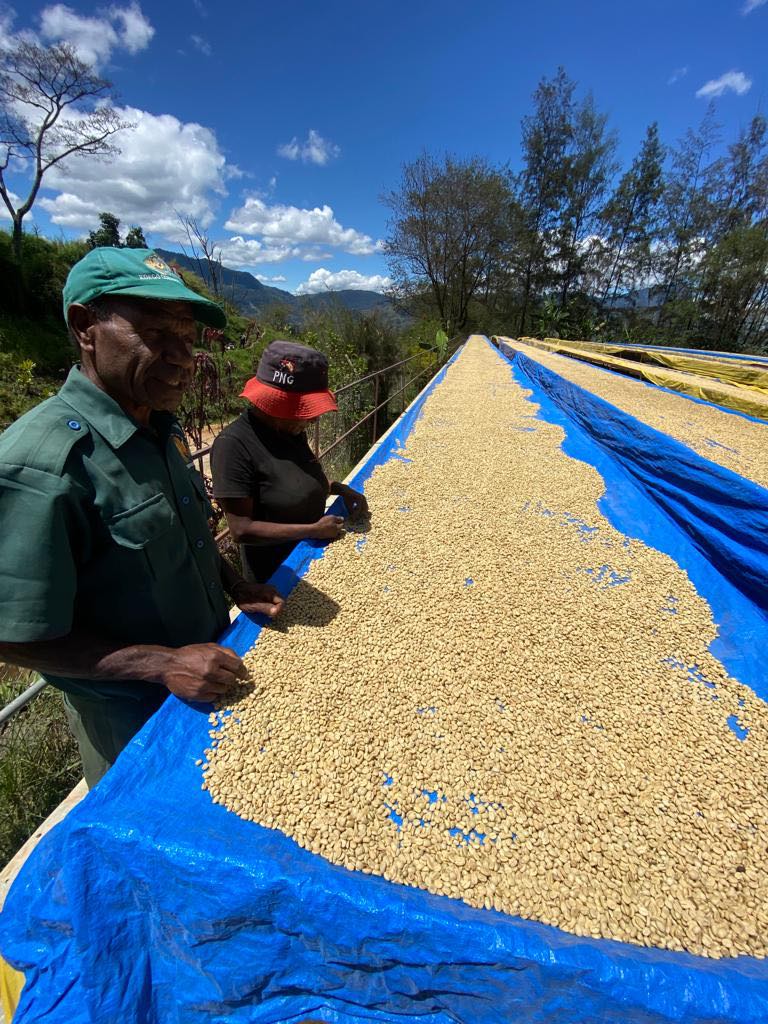 The cuisine of Papua New Guinea is heavily dominated by starchy root vegetables, such as sweet potato, taro and sago, derived from the palm tree. These are supplemented by an abundance of fruit, which tends to be the main option for snacks within the country.
When it comes to meats, they tend to be chicken, or pork, with the later in particular being reserved for special occasions. Alas as a foreigner visiting this is the very definition of a special occasion. And this is where being vegetarian in Papua New Guinea can prove problematic. Essentially meat is viewed as a treat, so the thought that you would choose not to have it is very much a foreign concept.
To read about cannibalism in Papua New Guinea click here
As mentioned though all meals come with some form of starch and fruit is everywhere and always available as a snack.
Vegetarian in Papua New Guinea – Restaurants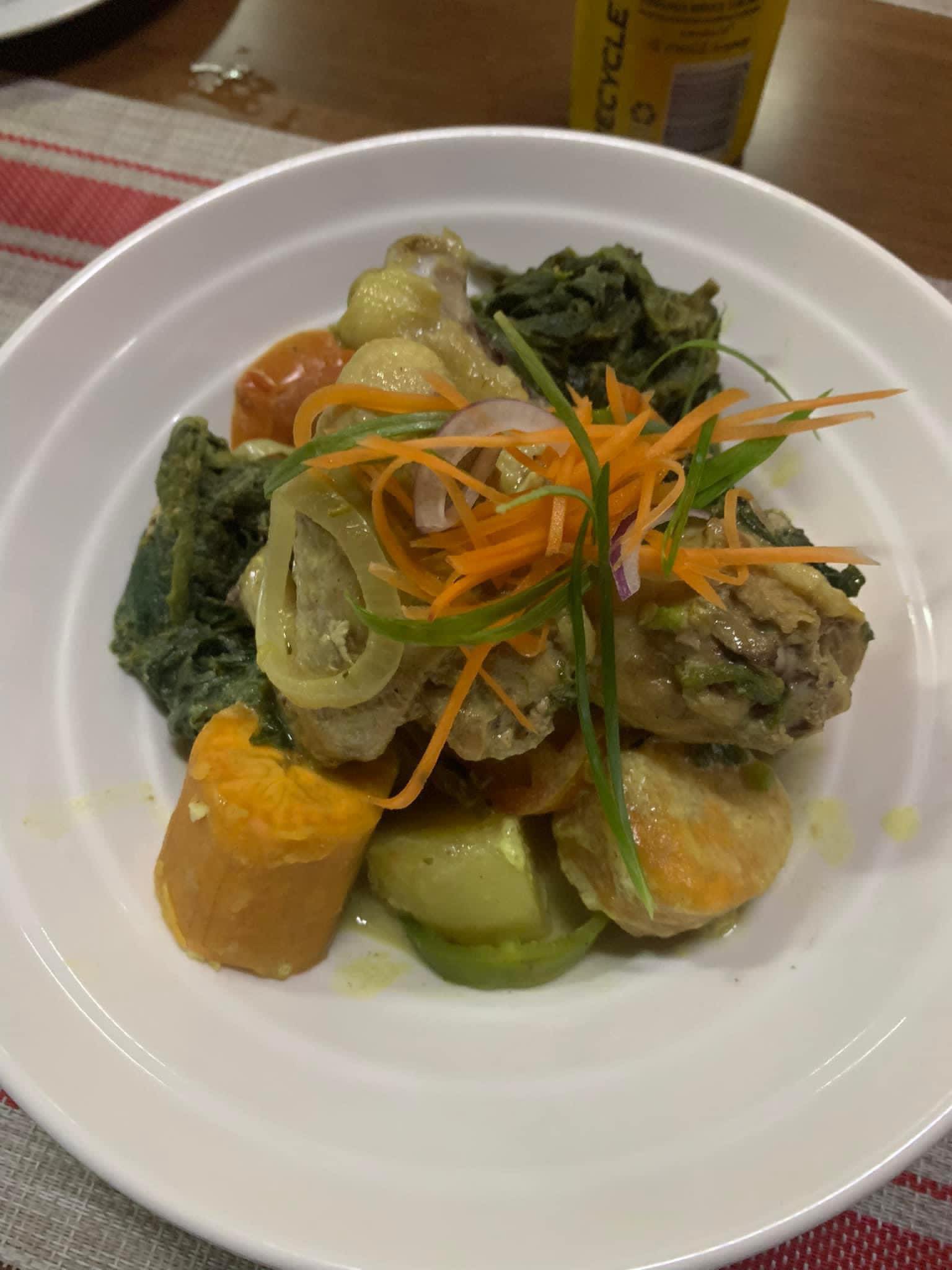 Even when you are in the boonies most cities have at least one, or two high-end restaurants, such as the Yacht Club in Port Moresby to the Highlander in Mount Hagen. These are geared to western tastes and while they cost more are both vegetarian and vegan friendly.
To read our guide to Mount Hagen click here.
When it comes to breakfast, at least in our opinion the best options are the supermarkets and cafes. Supermarkets will have vegetarian backed goods, while good cafes will have vegetarian and vegan options.
Vegetarian in Papua New Guinea – local restaurants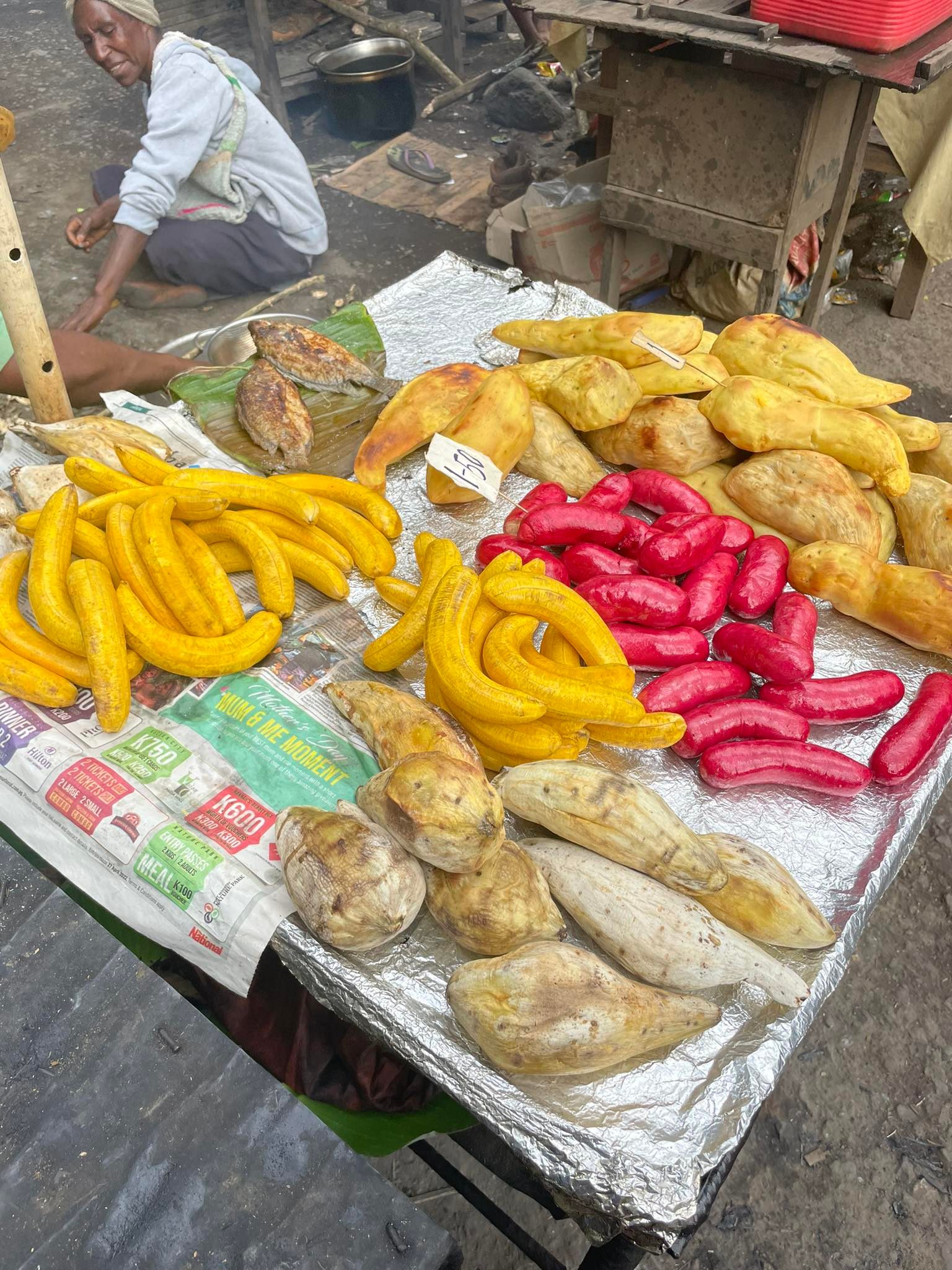 When it comet visiting local restaurants, or indeed villages in Papua New Guinea being a vegetarian is a bit of an abstract concept to the locals. Expect to be asked if you eat chicken and, or fish.
There is also the very distinct danger that a dish, such as a stew will be cooked, but the meat will simply be taken out of it for the vegetarian. This is particularly problematic when it comes to the national dish – mumu,where the kaukau, or taro is cooked literally on top of the pork. In this case it is up to you how rigid you want to be verses respecting the local culture.
You can read about mumu here.
Vegan in Papua New Guinea
Despite the heavy Australian influence cheese and butter are not really all that big a deal in PNG, so being vegan is not all that much harder then being vegetarian, with the exception of not being able to have yogurt at breakfast.
Generally speaking a good rule of thumb if you are traveling around PNG as a vegan is to stop at a supermarket and stock up on as many snacks as you can. Alternatively just get fruit regularly, which is pretty much available at every corner of the country.
Vegan Drinks in Papua New Guinea
Fruit juices are much less available than you would expect for a country with so much fruit, vegetarians in Papua New Guinea and Vegans in Papua New Guinea fear not! Coconuts are literally everywhere and they are extremely cheap.
From a soft drink point of view PNg gas all the western favorites, as well as home grown drinks, such as Gold Spot, which go amazingly with another vegan friendly drink, Papua New Guinea Paiawara, or firewater.
Vegetarian, or vegan on a YPT trip to Papua New Guinea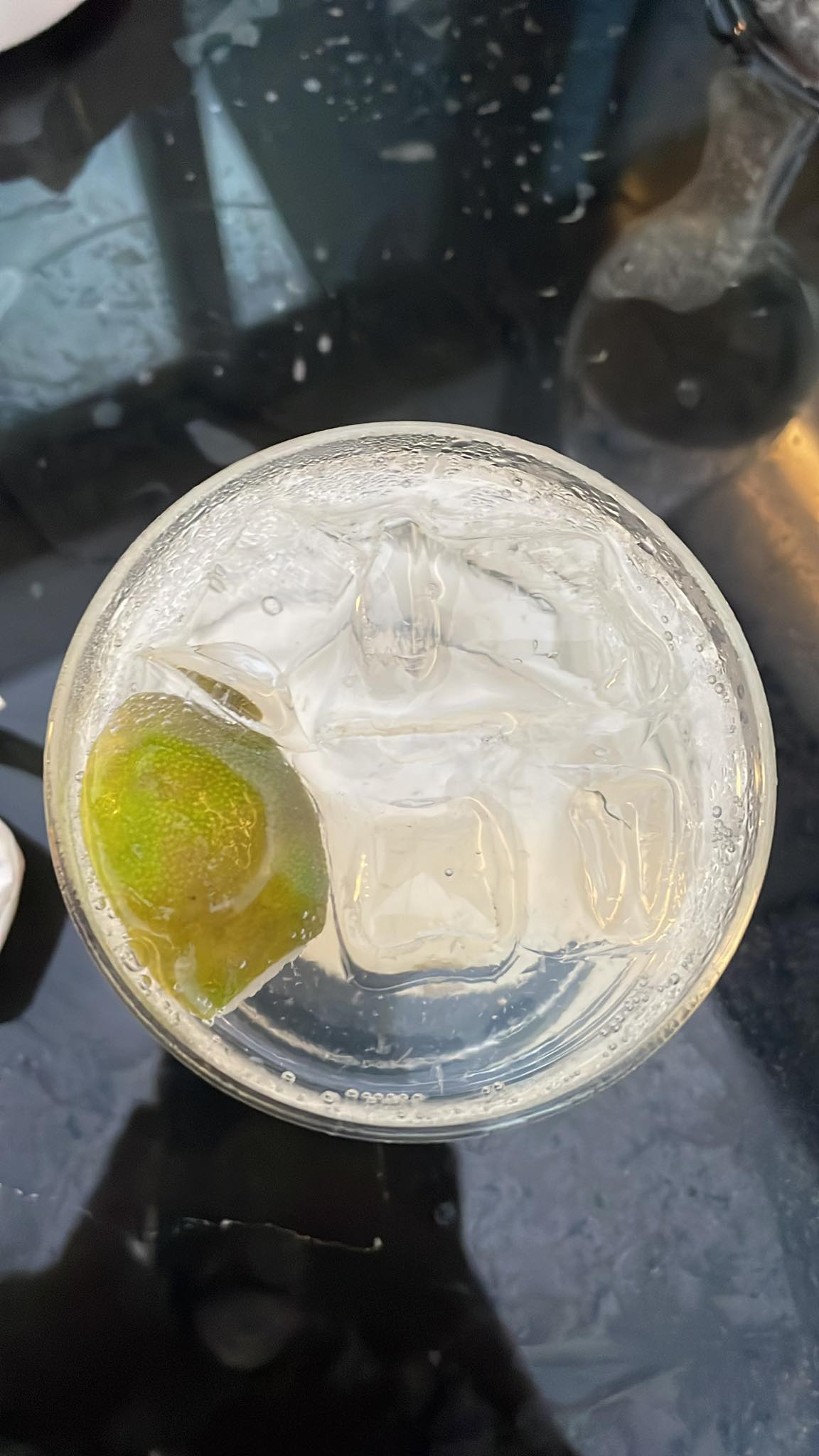 We have taken numerous vegetarians and vegans to Papua New Guinea and our local partners have bent over backwards to accommodate them. Quite simply inform your Young Pioneer Tours guide before departure and we will do everything in our power to make sure you are well fed in Papua New Guinea!
Want to see Papua New Guinea as a veggie? Check out our next tours to Papua New Guinea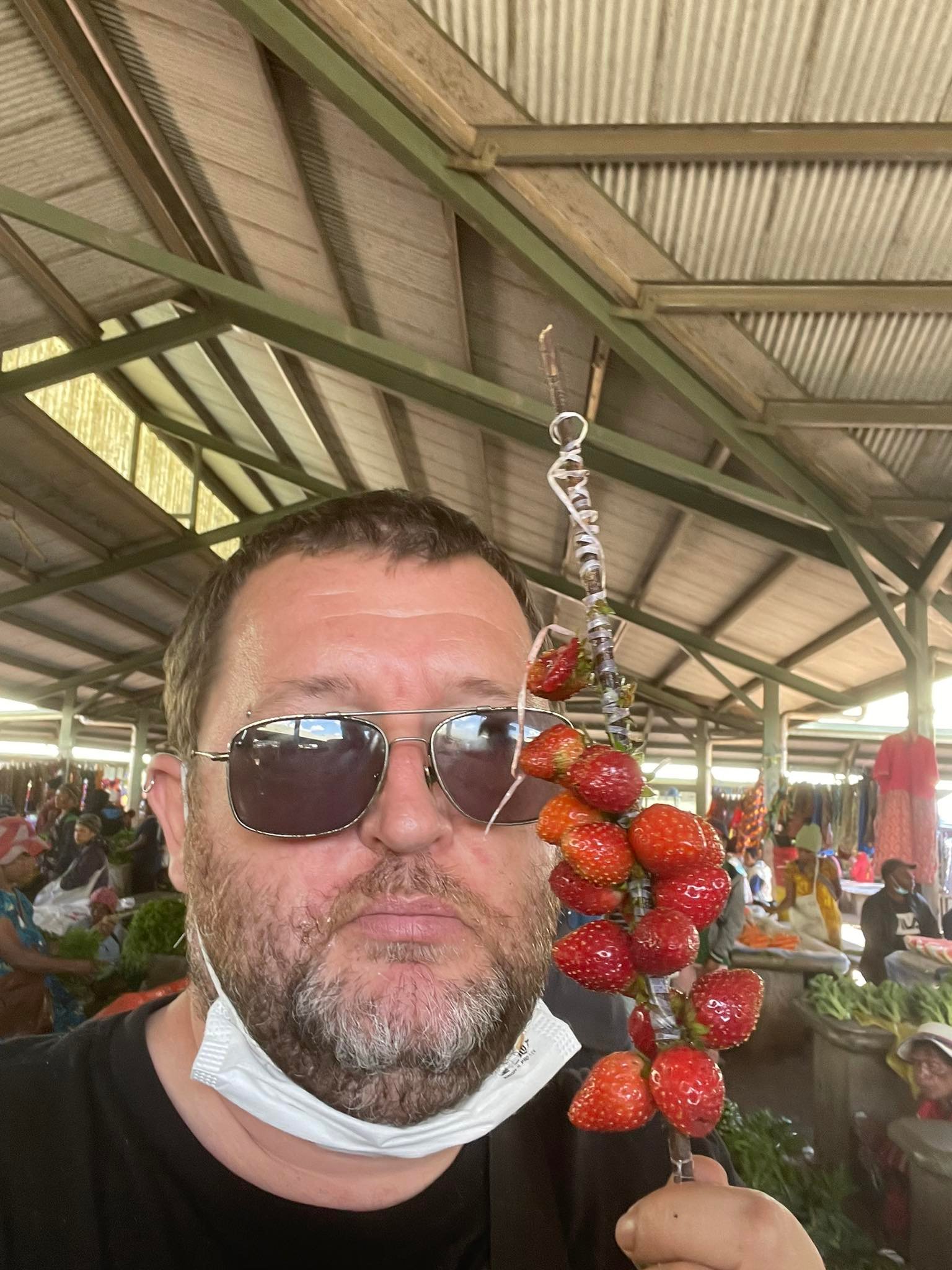 About Post Author
.