Welcome to the Mount Hagen city guide from YPT! Second only to Port Moresby, Mount Hagen is certainly one of the most visited areas of Papua New Guinea. Every year, it hosts the biggest cultural show of the country, gathering a plethora of tribes with very different costumes and traditions. Being the most popular show, it also welcomes tribes from very far away. This year, for example, a group of dancers from Manus Island performed for us. Mount Hagen, taking its name from the German explorer who discovered it, is high on every traveller to PNG's list and here is our city guide to the city.
Mount Hagen City Guide – Getting to Mount Hagen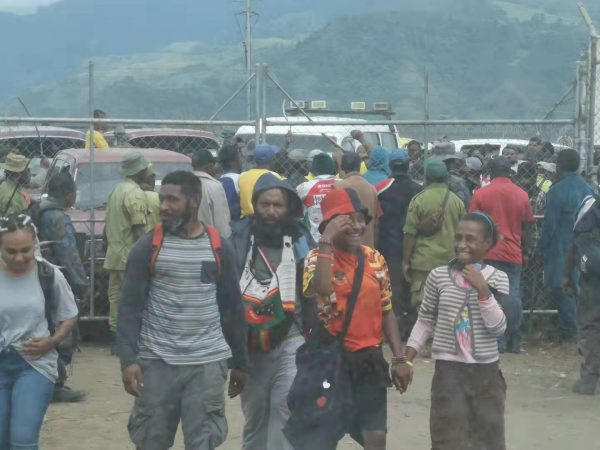 Mount Hagen has a recent airport hosting multiple daily flights, both from Air Niugini and PNG Airlines, connecting it with the capital, Port Moresby. The city is quite central and can also be driven to from Lae, Madang and Goroka in one or two days.
Mount Hagen City Guide – Hotels and Lodges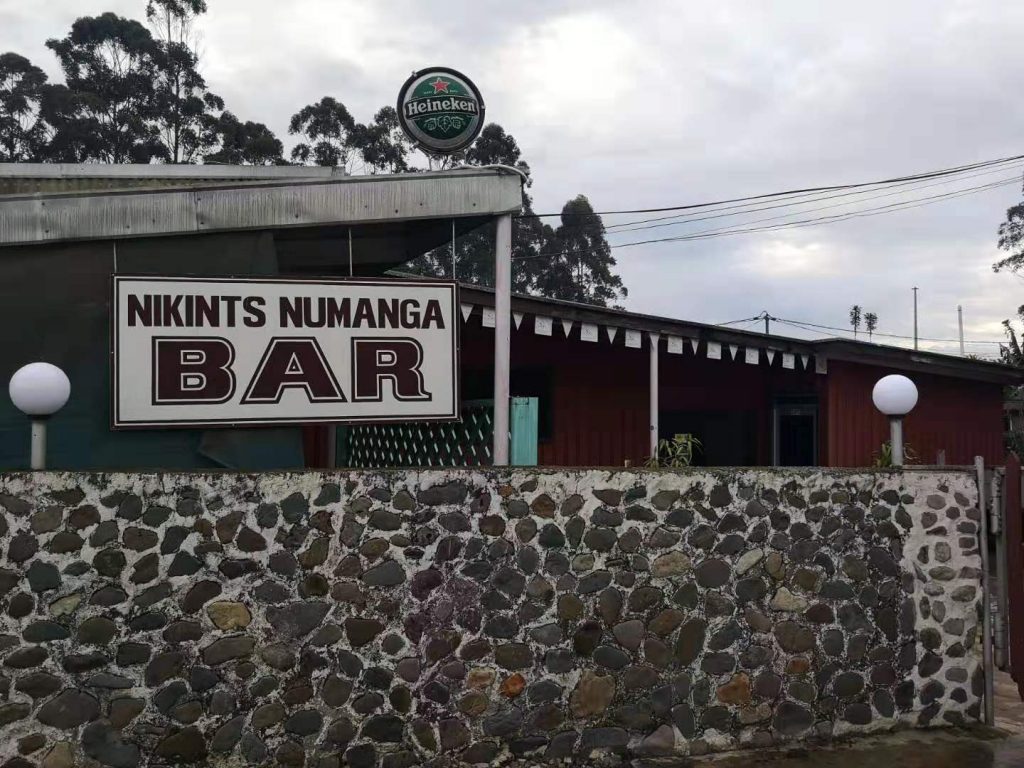 Mount Hagen has more accommodation options than its main competitor, Goroka, and probably more hotels than any city of PNG except maybe Port Moresby. Along those, we count:
The Highlander Hotel – Quite upscale, the Highlander is for people looking for the comfort of home in Papua New Guinea. It has a nice restaurant with a daily buffet, a swimming pool and lots of facilities.
Hotel Kimininga – YPT's choice, hotel Kimininga has an amazing staff, simple but clean accommodation (which makes you feel like in a cottage in Florida, for some reason) it has a good restaurant serving massive portions and sometimes functional WIFI
McRoyal Hotel – This hotel is also clean and affordable, located very close to the airport.
There are also a number of lodges and smaller guesthouses which usually come alive during the Cultural Showtime.
Where to eat in Mount Hagen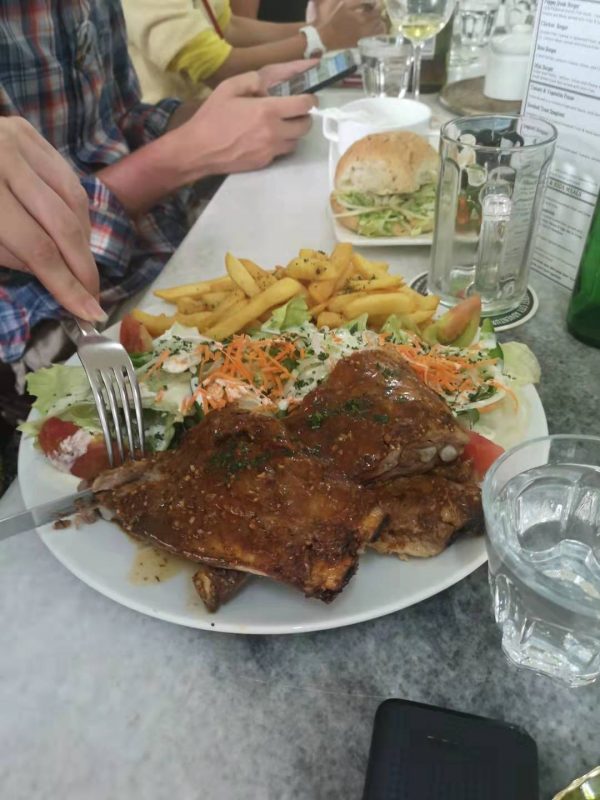 Both the Kimininga Hotel and the Highlanders hotel are usually go-to's for YPT food stops, they both provide great western food in incredible portions. There are other options than the hotels, however.
Banz Cafe – Located just across the Cultural Show Field, Banz Cafe deals in Cafe fair, sandwiches, salads, lasagnas and so on. The food is quite good but their space is quite limited, make sure to have a booking.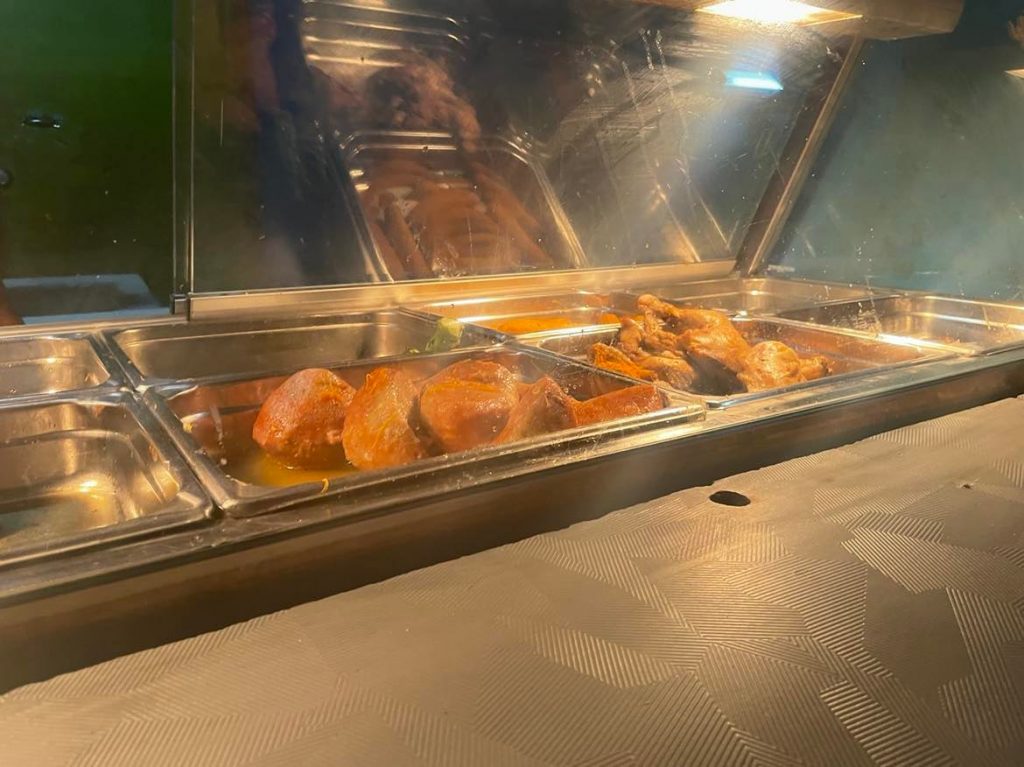 The Sweet Spot – The Sweet Spot is an Australian-owned cafe that has a wide selection of food, great burgers and probably the widest selection of beers in the city. Great service and great food but, like Banz Cafe, it is quite small and also often requires a booking.
Big Rooster – The classic fried/roasted chicken shack of PNG has two shops in Mount Hagen, one by the Tininga Supermarket and one located close to Hotel Kimininga. Basically the KFC of Mount Hagen, which we have issue with!
Kaibars – In the streets surrounding the Central Market of Mount Hagen are multiple snack bars serving local food, they are definitely the cheapest option. When we asked our local guide what Kai Bar meant, she simply replied "good food". Everything from chips to saveloys and lots of sweet potato and cassava.
Chinese Restaurant – The quite unimaginative Chinese restaurant called "Chinese restaurant" is located close to Tininga Supermarket and served, you guessed it, Chinese food.
Tininga Supermarket is a franchise that has three branches in Mount Hagen. Those supermarkets have a wide selection of food, prepared meals and drinks (non-alcoholic) and are a great place for a pit-stop to bring some stuff back to the hotel. In our experience this is probably the best place to get breakfast in Mount Hagen.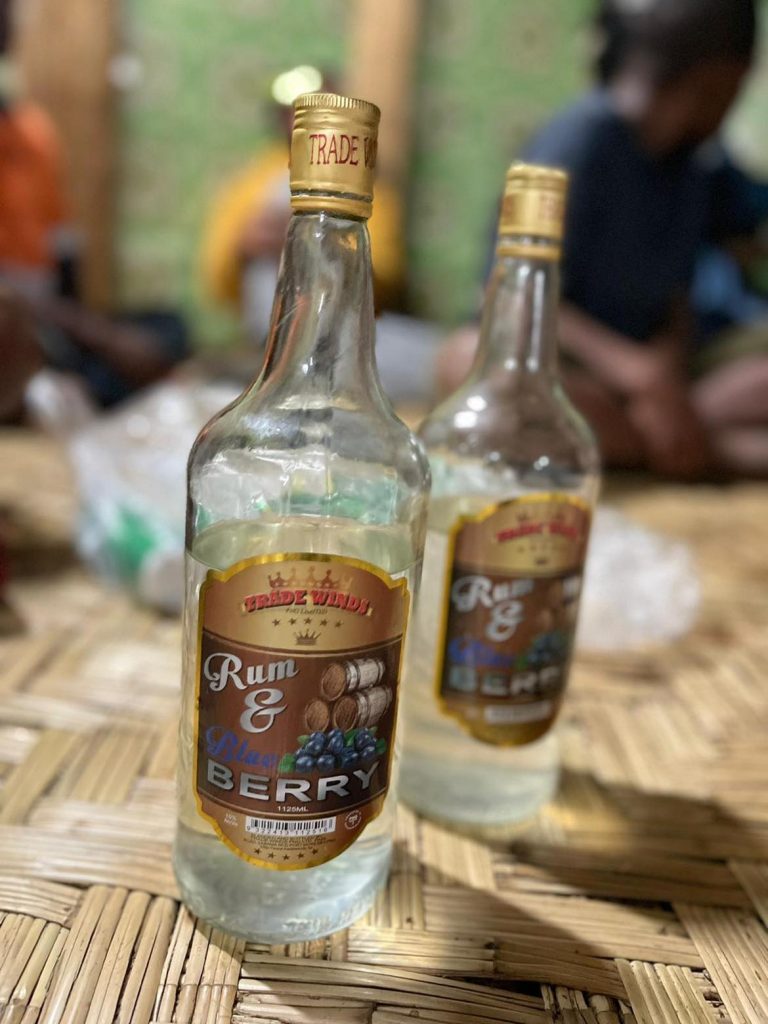 Mount Hagen City Guide – Drinking in Mount Hagen
Drinking tends to expensive in Papua New Guinea in general, with Mount Hagen being no real different. There are though a few drinking options, some more fancy than others.
Mount Hagen Club – A sealed off members only type affair. Being foreign will be enough in lieu of not being an actual member. Classic Aussie style pub with a friendly vibe that also serves food.
Mount Hagan Bowling Alley – One of th best and safest places to drink of an evening in Mount Hagan. They have bowling and beer, what more could you want?
The Highlander Hotel – The poshest bar and restaurant in Mount Hagen and of course the most expensive. Great ambience and somewhere you can get a decent cocktail.
Beer stores – The beer stores will set you back $3-4 a beer, which believe it, or not is great value. You can also buy the legendary Piar Wara, or fire water, the local moonshine of Papua New Guinea.
You can read about drinking in Papua New Guinea here.
Commodities of Mount Hagen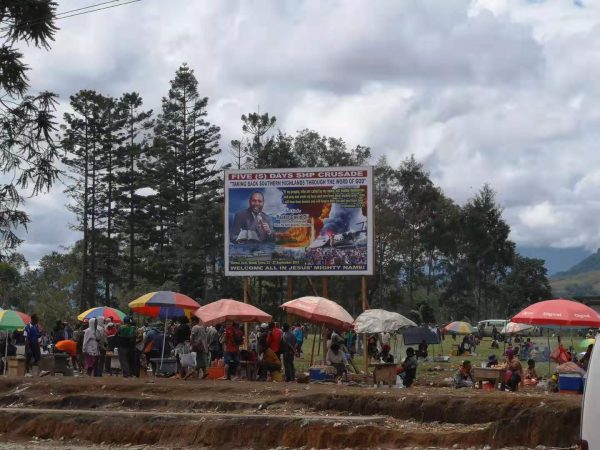 Since Mount Hagen receives somewhat more foreigners than the rest of the country apart from Port Moresby, things are generally easier here than in the rest of the country. The Post Office is quite efficient and it is easy to change money at the Bank of Southern Pacific here, which is not the case in the rest of the country! It is also possible to make purchases at the Tininga Supermarket and ask for cashback.
What to do in Mount Hagen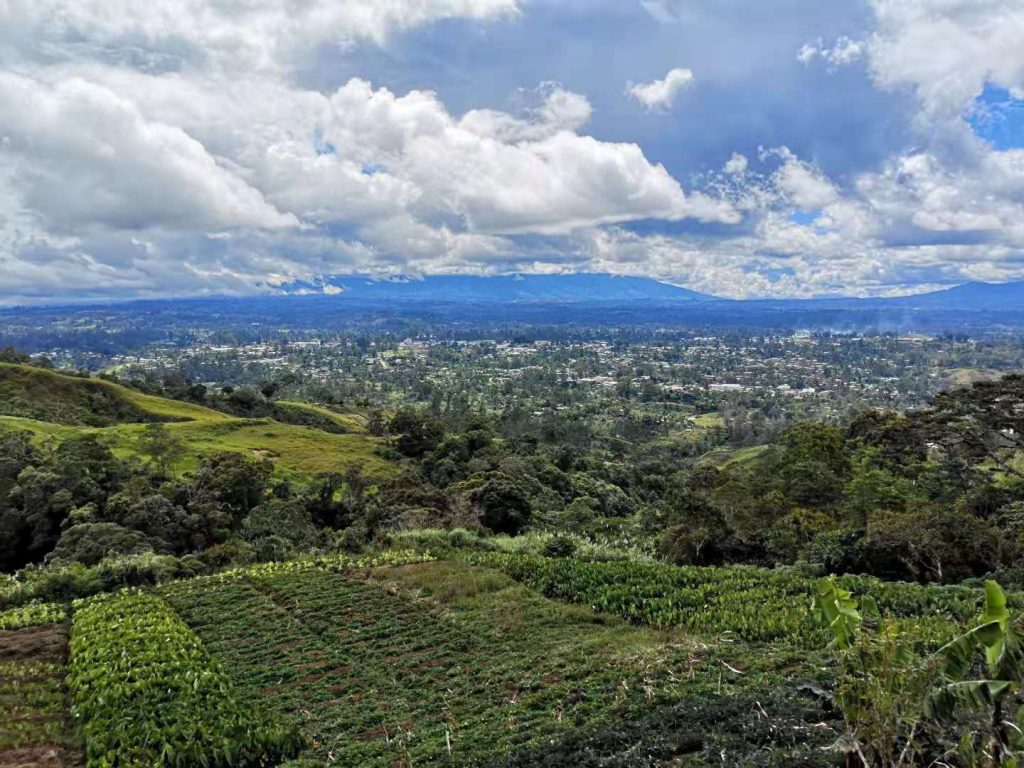 Of course, most people visiting Mount Hagen will come for its cultural show, it is massive and one of our favourite experience in our yearly tour. However, there are some more activities that can be done at any time of the year near Mont Hagen
YPT can arrange a visit to a village near Mount Hagen where you can try the pig mumu or a feast consisting of local food as well as a pig slaughtered on the spot and cooked under hot rocks. There, you can also go for a trek to a waterfall and mingle with the locals. It is a highlight for every guest we bring, every time!
It is also possible to go for a drive around Mount Hagen, from there, you can cross three other provinces within a day and drive through the jungle as well as go up the mountains to have a view of the whole region.
Mount Hagen has multiple schools which we can also arrange a visit to. The kids are always eager to play with foreigners.
Mount Hagen is renowned around the world for the quality of its coffee and has a number of coffee plantations, to which we can arrange visits.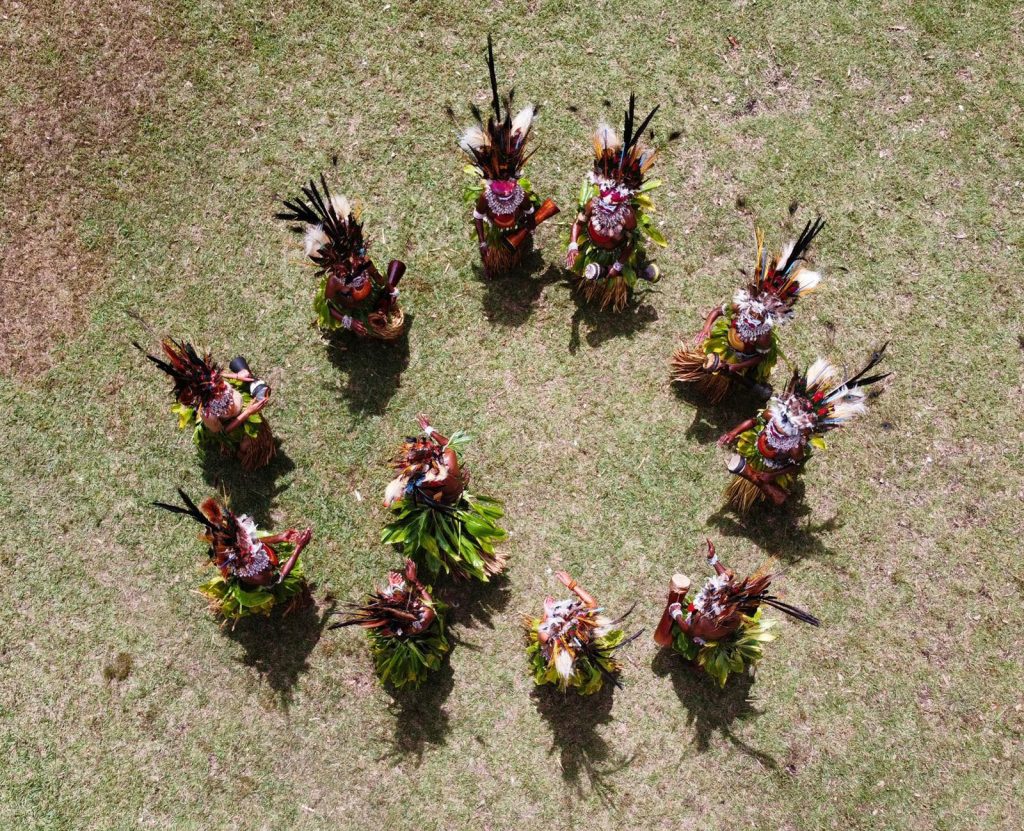 While the Mount Hagen Cultural Show is the big one, a host of smaller cultural shows happen around the same dates a short distance from Mount Hagen and it is possible to visit some of them, such as the Paikona Cultural show, which offers a smaller-scale and more up-close experience. Our favourites, though, are the Cultural Day Activities organised in the surrounding schools.
Having regularly visited Mount Hagen, we are now well-connected in the region and can arrange all sorts of activities there. Get in touch with us for independent tours or one of our many Papua New Guinea Tours
About Post Author
.