NOTE – Sudan Tours are currently suspended due to the security situation.
Young Pioneer Tours are pleased to announce our 2023 and 2024 Sudan Tours and travel packages. Sudan originates from the Arabic expression bilād al-sūdān – "land of the blacks" – although little is known about this interesting and unique country! Located Northeast of Africa – Sudan was once the largest country in Africa, now being third after Algeria and the Democratic Republic of the Congo.
Sudan gained its independence from British and Egyptian rule on the 1st January 1956; with a new outlook the newly independent state leaders introduced Islamic Rule to a multi-faith Sudan – the religious demographics of Sudan, where Islam is practiced in the north and Christianity in the south.
Alas civil war would eventually lead to the partition of the country, but things are getting much better and the tourists are returning! Sudan's ancient history is overlooked which dates back to the Pharaonic period -Sudan boast more pyramids than Egypt, almost double! One of our highlight is camping beneath the stars at The Nubian Pyramids an UNESCO World Heritage Site!
Sudan Group Tours – Group Tours to Sudan
.Years of civil unrest and economic sanctions prevented tourism to flourish in Sudan even 2023 it still remains undiscovered, rugged and pure. All of our tours to Sudan are capped at 16 people to ensure safety and the best possible experience!
There's no denying that Sudan isn't your average tourist destination – YPT work closely with our local partners, years of experience and trial and errors has allowed us to utilize this experience to create the perfect Sudan tour!
YPT were one of the first international tour companies to start regular tours to Sudan and therefore have excellent local contacts, and thus the ability to take you truly off the beaten track, as well as offering real interactions with the wonderful people of Sudan.
Sudan Nubian Legends November 12th 2023 – November 19th 2023 – $1595
Now's the time to visit Sudan, before it gets busy like its neighbour, enjoy the UNESCO world heritage sites including Napata and The Temple of Soleb. Visit Sudan's second largest city, Omdurman take in the atmosphere and purchase some souvenirs from the local market.
Bir Tawil Incursion Tour -November 19th – November 24th 2023 – / $1000
However the adventure doesn't have to send there, there are options to extend your stay and join the Bir Tawil Incursion Tour. YPT are truly different from other tour companies! We're the only company to offer tours to Bir Tawil and it truly does not get more off the beaten track than this.
Our November Sudan Tours can be easily be combined with the following;
Alternative Egypt Tour – November 7th 2023 – November 12th 2023 / $675
Before your Sudan Nubian Legends you can join YPT on the Alternative Egypt Tour and go off the beaten path to see a quite literal alternate Egypt.
South Sudan Essential Tour – November 25th 2023 -November 28th 2023 – $1495
Another popular option is combining the Sudan Nubian Legends & Bir Tawil Incursion Tour with South Sudan Essential Tour. South Sudan is the newest country in the world and we certainly do things in style.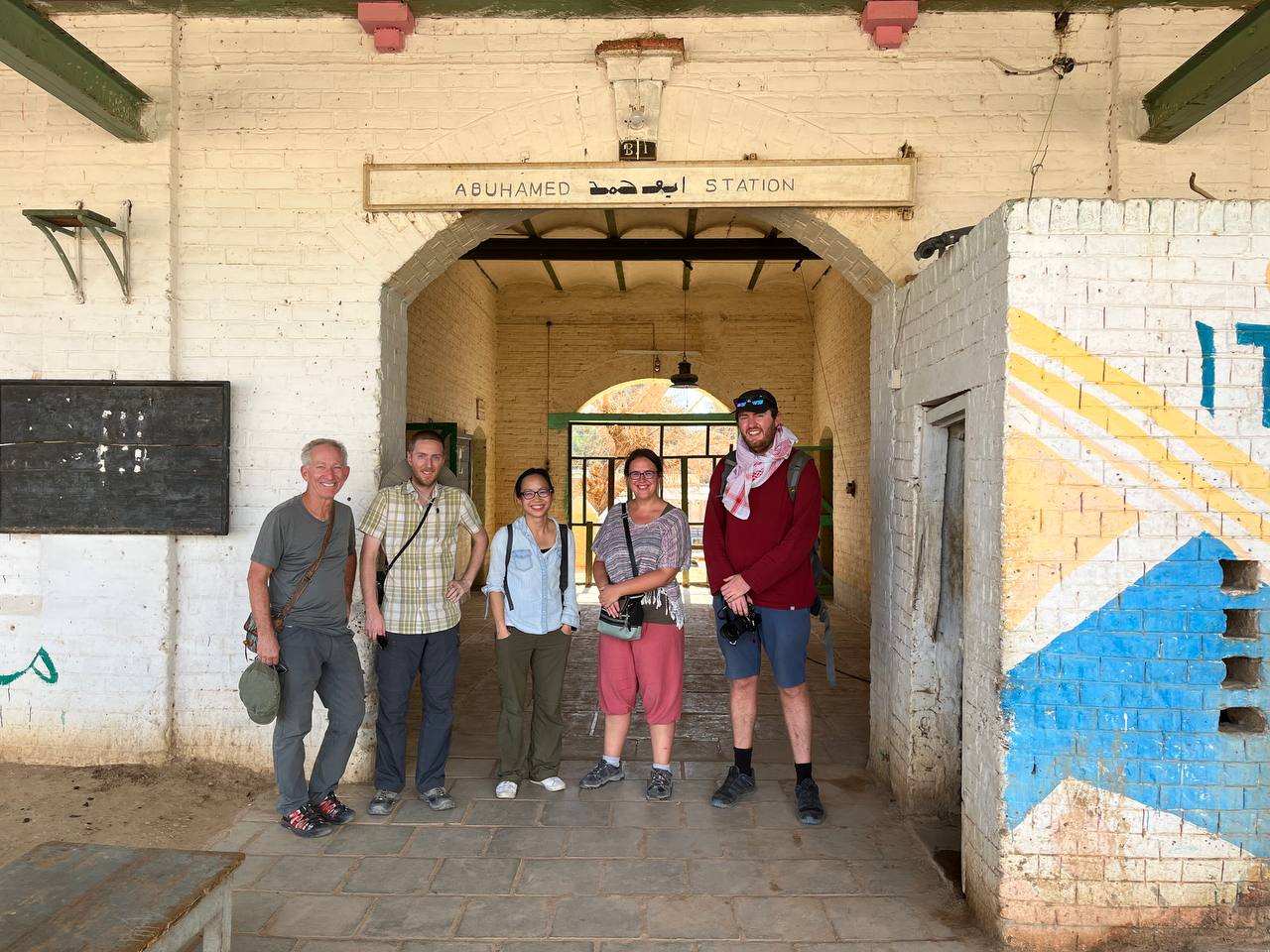 BIR TAWIL TOURS
Young Pioneer Tours are the only company to offer group and independent tours to Bir Tawil. We currently run one tour per year every November. Independent tours to Bir Tawil can be arranged, but these are done with security in mind and cannot be done at all points in the year.
Bir Tawil Tours all originate in Sudan and follow the same regime as our Sudan travel packages.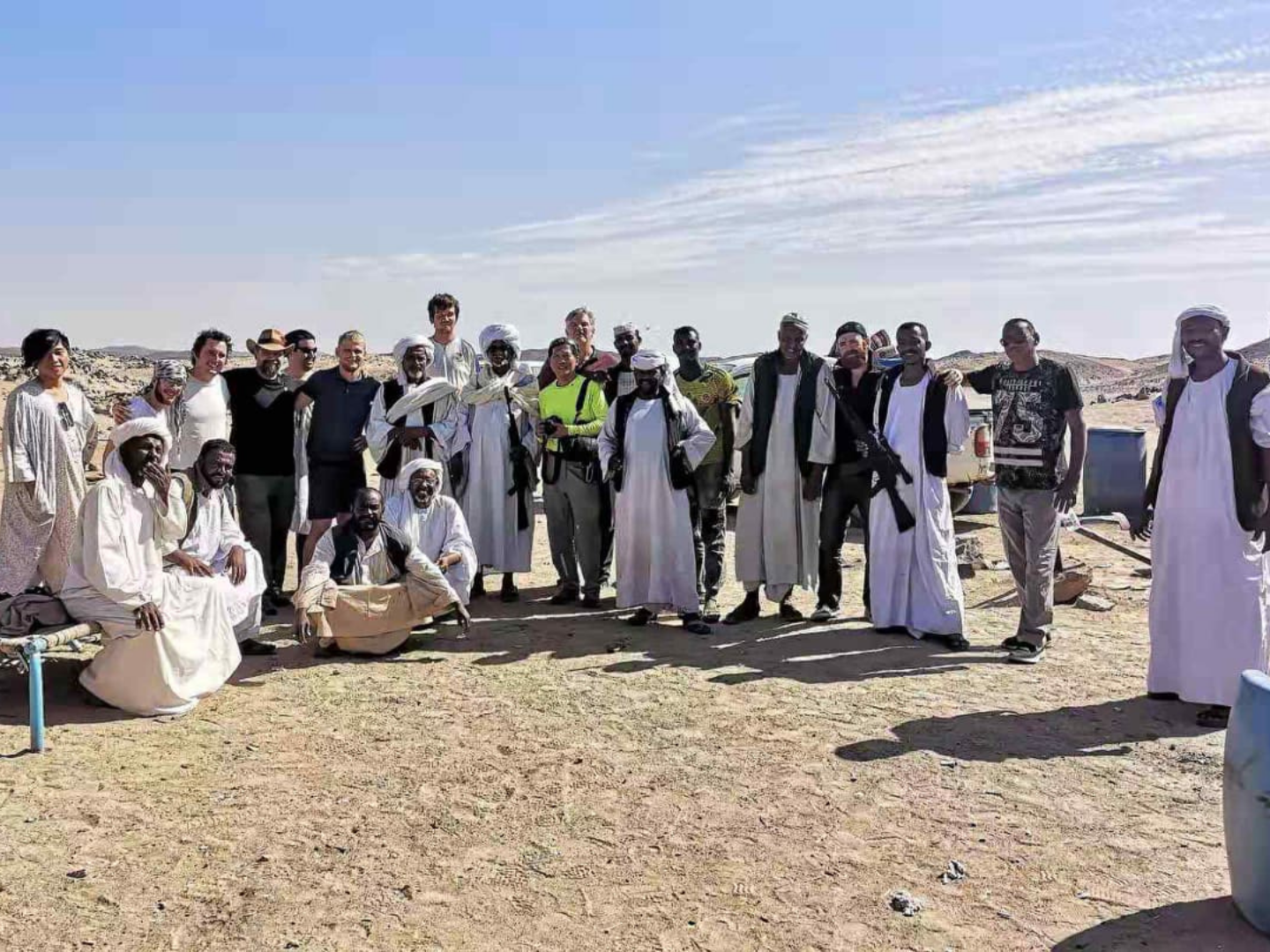 INDEPENDENT SUDAN TOURS
We recognise that our group tour dates may not fit your busy schedule, or you would like to travel alone, or you would like a personalised bespoke Sudan tour. Prices genuinely depend on the number of people and what level of accommodation you require, but YPT can arrange everything you need for a perfect independent tour to Sudan.
Independent Sudan tours can be done directly in country, or combined with tours to Egypt, or South Sudan where there are direct flights. Here at YPT we are always continuing on working on new itinerary to give the best travel experience and price making us stand out from other travel companies!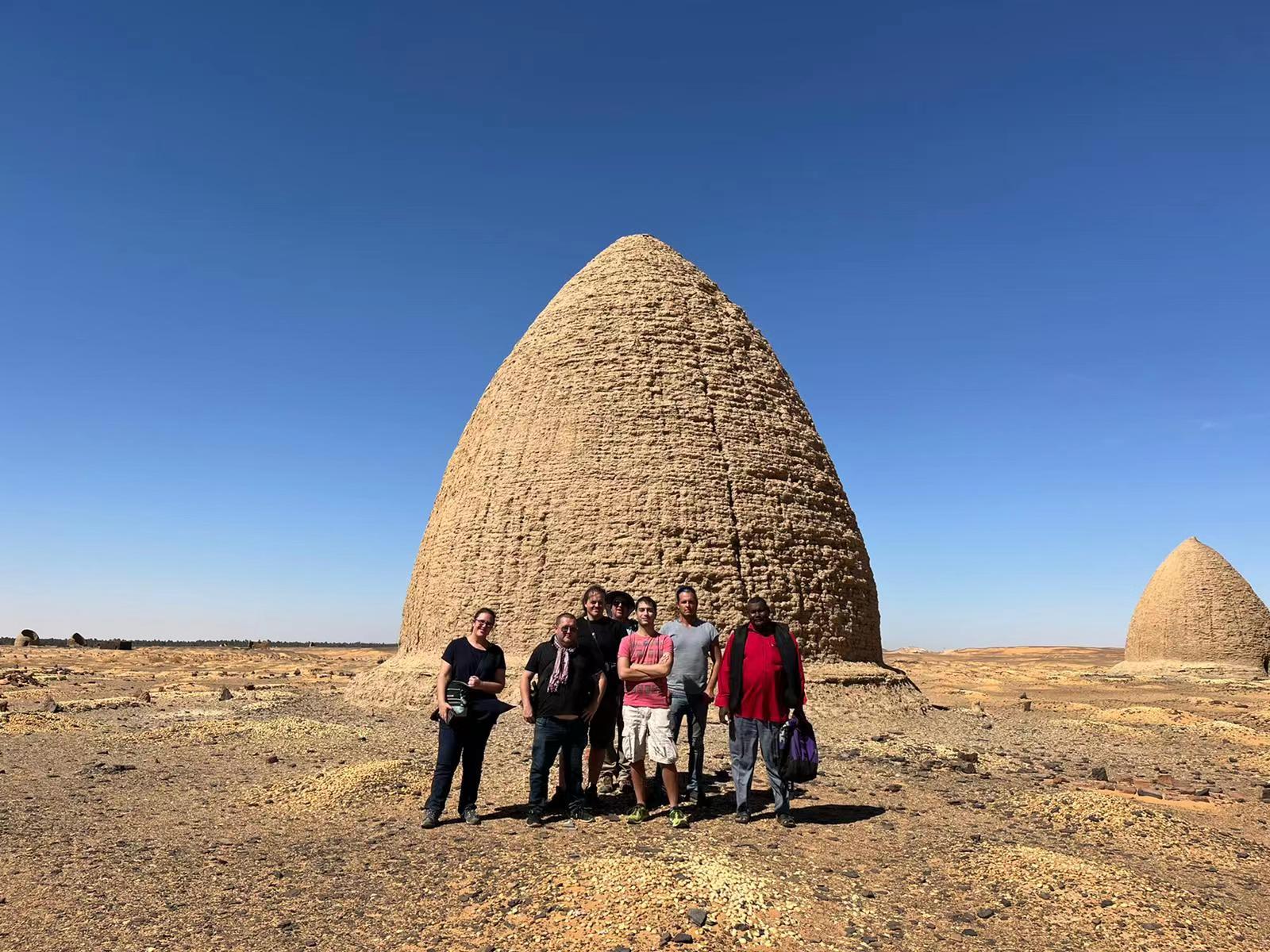 INDEPENDENT SUDAN TOUR ITINERARY;
Below is our sample Sudanese tour itinerary, which we use for our main Sudan group tour. This can be done in its entirety, in parts, or just used for inspiration.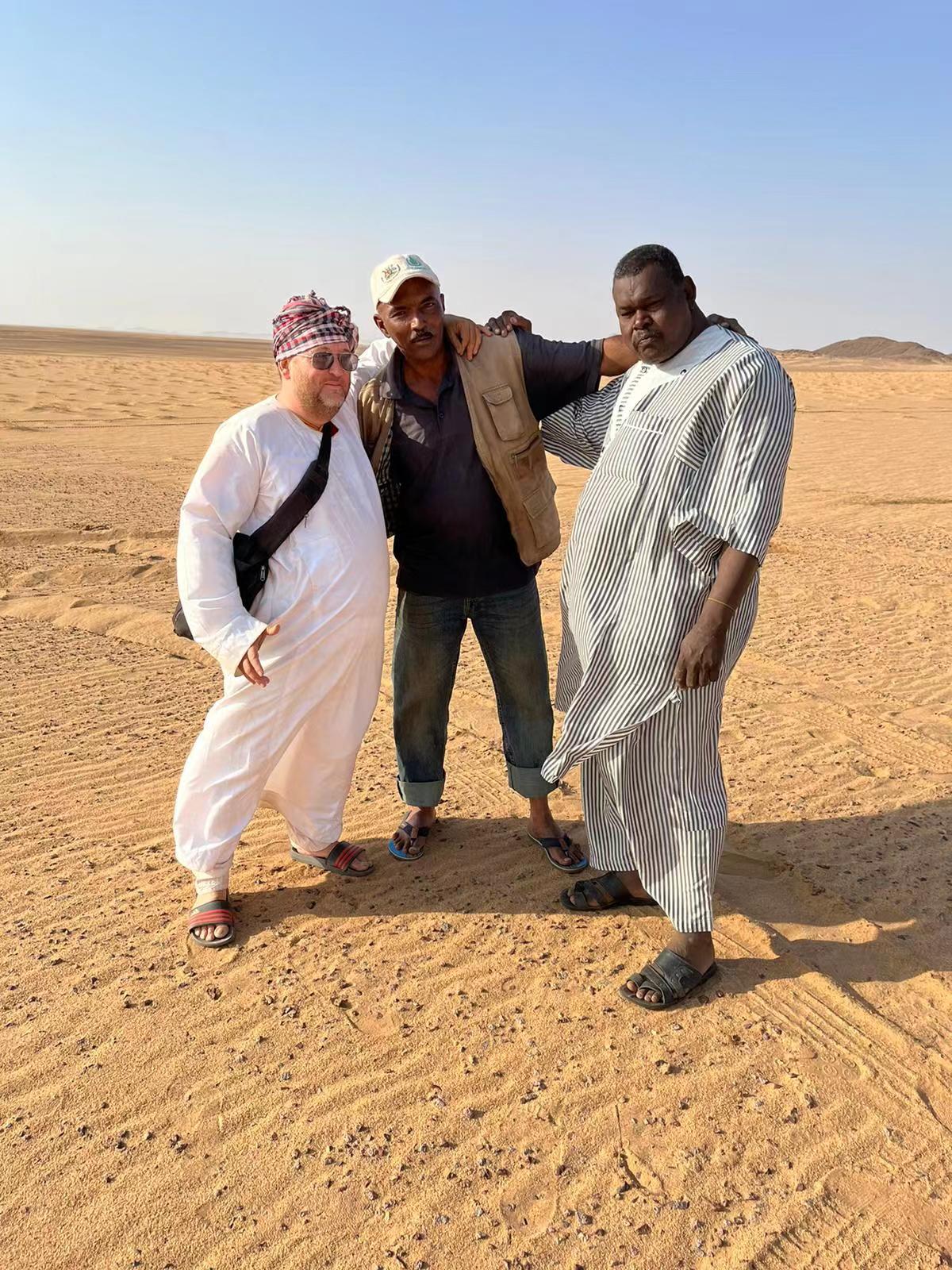 Day 1 – Khartoum
Arrive at your own convenience, YPT will arrange for you to be collected at the airport.
Pre tour meeting to overlook your personal itinerary and answer any questions.
Dinner at our favourite Syrian restaurant next to Plaza Hotel in downtown Khartoum

Day 2 – Khartoum – Omdurman
Visit the national museum, which contains various objects dedicated to Nubian history. This Nubian area of the southern Nile was home of Africa's earliest ancient civilization.
We'll also take you to the beautiful temples saved by UNESCO from Lake Nassir and rebuilt entirely inside the museum.
Cross the White Nile for a trip to technically Sudan's second largest city – Omdurman. We'll have a short stop at the Mahdi tomb and tour around the Khalifa house museum. The house served as the HQ of the Mahdist state. This was a short-lived religious and political movement that ruled Sudan until the British reconquered in 1898.

Day 3 – Khartoum – Old Dongola – Kerma
We'll travel 500km north of Khartoum. On the way we'll stop at Old Dongola, the capital of the Christian kingdom of Makuria. Today it's a deserted city with the population having moved downstream in the 19th century.
We move onto the cemetery of the Sofi holy men and stopping for lunch on the way.
Take the ferry across the Nile and drive for a further 40km arriving at Kerma, a 3800 B.C archaeological site.

Day 4 November – Tombus – Soleb
Early rise to visit the site of Tombus – here there are many Egyptian inscriptions and a huge granite statue dedicated the famous black Pharaoh – Taharqa.
Continue 50km to the north where we stop to take in the amazing panoramic view of the rock art from the prehistoric period at Wadi Sebu.
Cross the Nile to the west bank and drive two hours up to Soleb – an ancient Nubian town home to a vast necropolis of which we can visit the tombs which haven't been destroyed by colonial "archaeologists"

Day 5 – Soleb – Karima
We visit the holy mountain of Jebel Barkal (Together with Napata, a UNESCO heritage site) and the numerous temples at the foot of Jebel Barkal and lunch on the way.
We then visit the impressive Kurru, the royal necropolis of Napata. Here we go deep underneath the pyramid to see the amazing painted tomb of the black Pharaoh Tanutamani. You won't find such vivid painting anywhere else – bar Egypt, but literally without any other tourists.

Day 6 – Nuri – Meroe
Early morning visit to the nearby Nuri pyramids. While very different to the ones in Egypt, they truly show you how the culture started here, with there being over 60 to view. Plenty of time to enjoy the atmosphere.
We literally camp right next to the Pyramids of Meroe, in complete safety and offering some of the best views of the sky you will ever see in your life!
There may even be a night time stroll around said Pyramid.

Day 7 – Meroe – Khartoum
Sun rise around the Pyramids, again a true wonder for you to see!
Set off on an off-road/on-road adventure to visit Mussawart. This is a complex of temples dedicated the local god Apedamak – the lion god. This was the biggest construction in the history of Nubia.
Visit the Roman kiosk, which represents the intersection of various cultures both European and African.
Head back to Khartoum, stopping a various sites on the way. End of tour, or overnight in the capital
INDEPENDENT SUDAN TOURS – EXAMPLE TOUR PROGRAMS
We do not list all of our bespoke Sudan itineraries, but can offer some examples, such as the following;
Historical Sudan Tours – Learn about the ancient Kushite kingdoms, visiting ancient the UNESCO Heritage sites including The Naqa, Pyramids of Meroë, Jebel Barkal and Sudan National Museum.
War and Conflict Tours in Sudan – the impact of the Sudan civil war has unfortunately taken the lives of 2 million, mostly civilian and displacing over 4 million people. We at YPT understand the value of the voices of the people and fully support academic studies. YPT can arrange local tours and meet people who experienced the recent tragedies.
Tribal and Indigenous Peoples Studies in Sudan– are you currently studying or researching on the life of tribal and indigenous people, YPT can help arrange a bespoke tour of Sudan to fit your study needs. You can check our sister film location country here.
Photography or Filming Tours in Sudan – Sudan has more pyramids than Egypt and a number of UNESCO World Heritage Sites. YPT can arrange special tour tailored to your needs and requirements.
Football Tours in Sudan – Football is the main sport in Sudan and they are very strong internationally. Lee Clark was also briefly a manger here. We can arrange packages for sports teams visiting Sudan, or fans traveling for matches.
School Trips to Sudan – Young Pioneer Tours can arrange school trips to Sudan that are not only safe, but can be fixed to work around a set syllabus, or study program.
University Trips to Sudan – Much like our school trips to Sudan our university trips to the country can be tailored to fix whatever you are studying.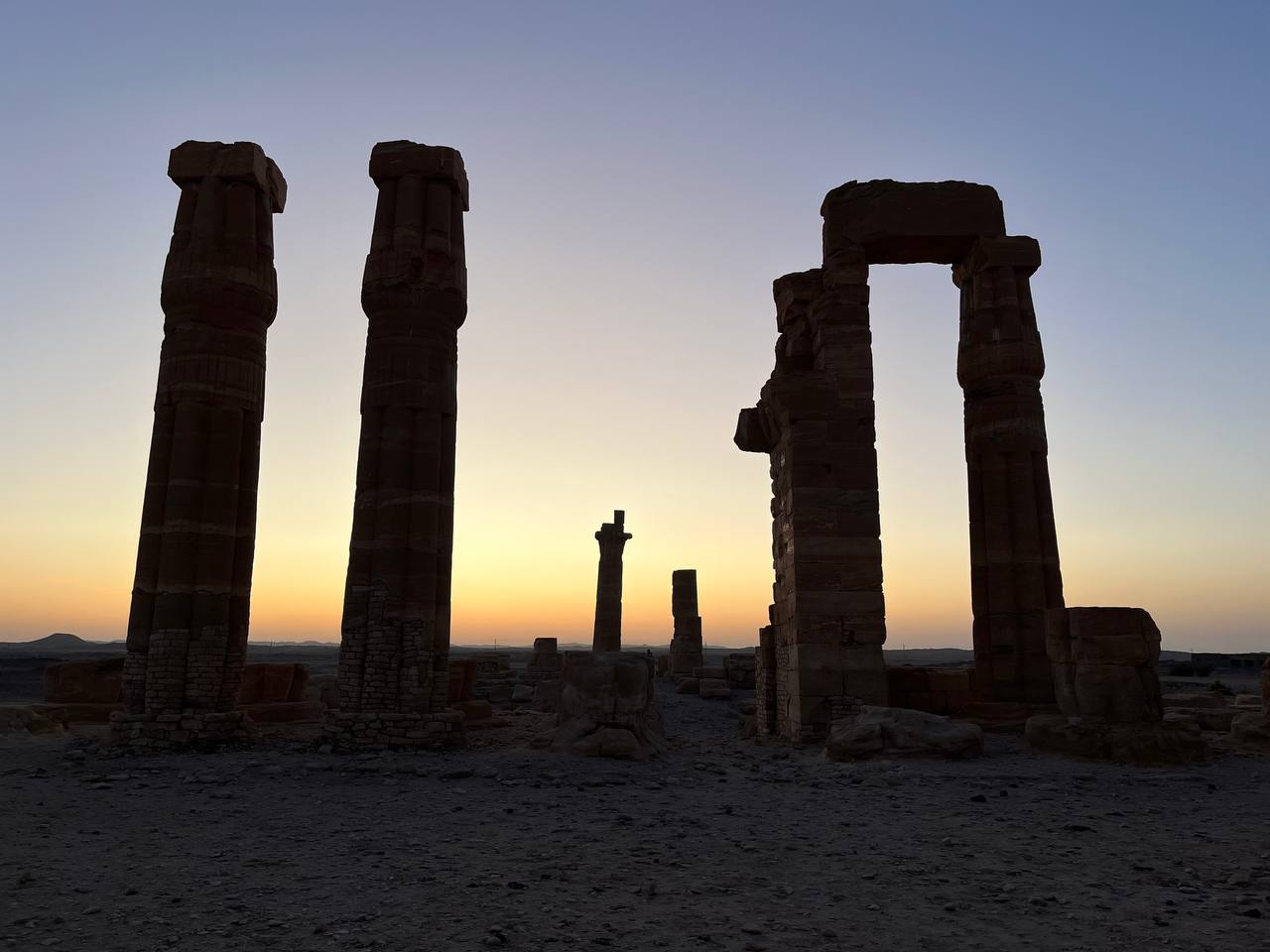 SUDAN TOUR GUIDES
All our guides are carefully selected and trained closely to ensure YPT can provide the best tours experiences something that makes us stands out from the rest. We work closely with our local partners continuing to improve, providing the best service for our customers, hence why so many return!
As Sudan is still off the radar, we get high demands for tours from all over the world, however not all of our guides can speak every languages. If you require a private tour to Sudan with a language other than English please get in touch so we can see what we can do.
HOW TO GET A SUDAN VISA
Visas can be applied for at your nearest Sudan Embassy; they have varying requirements. Embassies in Africa, such as Cairo, Addis Ababa and Nairobi tend to be more relaxed than European embassies (with the exception of Vienna). YPT can assist you in getting a letter of Invitation (LOI).
The processing fee of visas for Sudan varies from one embassy to another, with prices going from $20 to $100 (USD) You will need your LOI, two recent visa-type photos of you, a copy of your passport photo page and your original passport to the embassy along with small denominations of USD (preferably clean crisp bills from the most recent run).
If you would rather avoid having to visit the embassy, YPT can arrange a per-clearance document which will allow you to get a visa on arrival at Khartoum airport
SUDAN TOURS FAQ
Below we have compiled the most frequently asked questions regarding travelling to Sudan. We feel that we answered pretty much everything you might need to know before you go to Sudan, but please feel free to get in touch for any additional questions regarding your Sudan tour.
Is it safe to travel to Sudan?
The places we will visit during this trip are amongst the safest in all of Africa. Some parts of Sudan, however, are not recommended at all due to civil unrest. While we won't visit these places on the tour, we would still like to advise you against travelling to the regions of Darfur, Southern Kordofan States, Blue Nile State and the areas bordering Eritrea and Libya.
Our local guides have plenty of experience and YPT values the utmost safety of our customers, in case of an unexpected protest we strongly recommend you taking instructions from our guides who make the best decision.
How do you travel to Sudan?
Flights to Khartoum International Airport are open; however commercial flights may be limited. This is why we recommend doing another tour with YPT such as the Alternative Egypt Tour or South Sudan Essential Tour as flights are more frequent.
Are there ATMs in Sudan?
There is quite literally one ATM in the whole of Sudan and it is at the extremely cool Gaddafi Egg, but for all intents due to sanctions there are no ATM's that you can use in Sudan. Bring cash.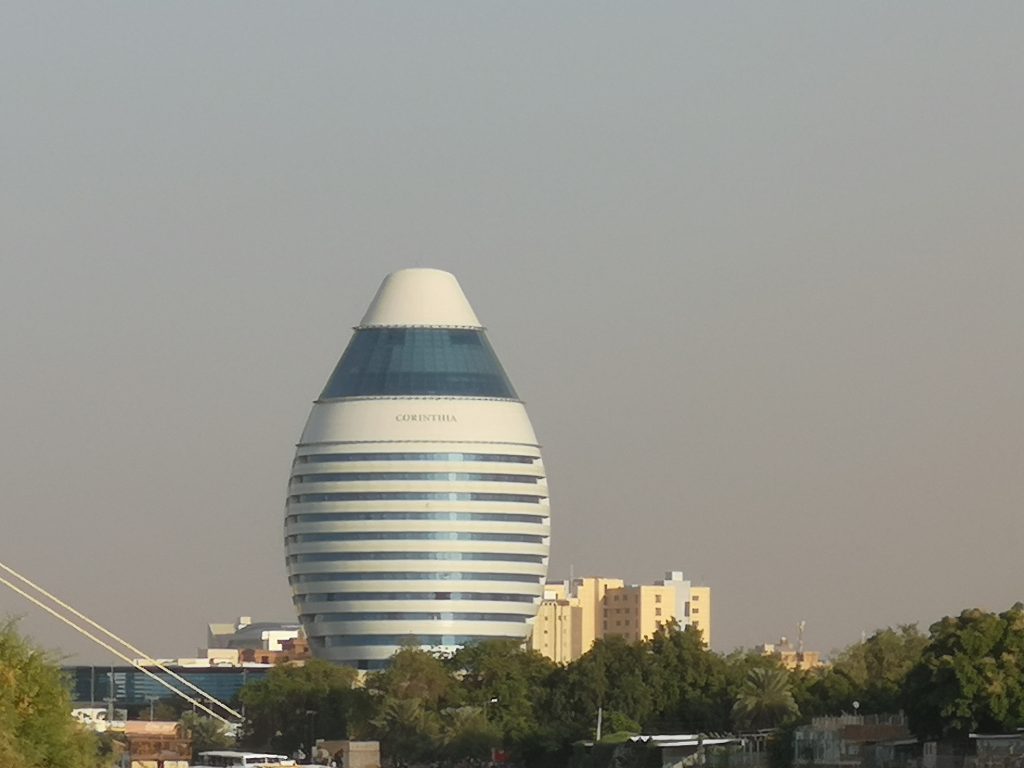 What currency should I bring to Sudan?
Sudan uses the Sudanese Pound (SDG) as its currency. There is an official exchange rate but also a black market rate. The black market rate is much preferable to the official rate, sometimes 10 times better.The easiest and best option is to bring US Dollars or Euros with you and exchange them on the black market. Our local guides will help us in the process once we have arrived in Khartoum.
We recommend bringing new USD banknotes printed from 2009 onwards. Any note with folds, stamps, stains, writing or tears won't be accepted, even at a bank. $100USD notes get the best exchange rate.
Should I tip on a Sudan Tour?
Although not customary in Sudan, tipping in restaurants will show your appreciation for the food and service you've received. Occasionally a service charge is usually including on restaurant bills; in which case, there is no need to leave an additional tip. A few things to keep in mind, the people of Sudan are very hospitable; please keep in mind the economic situation as tips will be much appreciated.
Can you drink on a Sudan TOur?
The law regarding drinking in Sudan is ambiguous as best. Technically foreigners, including those on a Sudan tour (non-Muslims) are allowed to drink, but importation is banned, as there is nowhere you can buy alcohol in Sudan, officially at least…..
Is it safe for LGBTQ community to travel to Sudan?
Sudan is a conservative Islamic country under Sharia law. It is very safe and has a very low crime rate. However, the customs here might be different from what you are used to at home.
While YPT is an inclusive company and welcomes people from all genders, sexual orientation and identity, we must sadly warn you that homosexuality is illegal in Sudan. Behaviour judged to be homosexual can lead to imprisonment. As such, we would kindly ask all our group members to refrain from acting in a way that could lead them to be branded homosexual for the duration of our trip. This is for the safety of the group and no judgment is implied or intended.
What should I wear in Sudan?
Sudan is a very hot country all throughout the year. We recommend packing loose light-coloured clothes that breathe and can efficiently block the sun. A hat and sunglasses are also advised to avoid sunstroke. There will also be a lot of sand, so you might want to bring a scarf to cover your mouth.
Sudan is a conservative Islamic country which follows Sharia law. While local people are very friendly and female travellers are welcomed in the country, it would be preferable for both men and women to prefer wearing loose clothes that cover arms and legs in order to avoid negative reactions. For women a headscarf, while not compulsory, is very much appreciated.
What are the toilets like in Sudan?
You can find western and squat toilets, it's recommended to carry toilet paper as not every place will have them, also bring hand sanitizer.
Why should I do a Sudan tour with YPT?
Being one of the first internationals tour companies in Sudan we have built a solid reputation with our local partners providing you the best tours! YPT can assit with visa and letter of invitations. YPT will send you a detailed Pre Tour document prior your tour that answers, as we frequently updating and improving our tours.