Young Pioneer Tours are now offering fully guided and security-conscious South Sudan tours for 2023 and 2024. South Sudan has always been a particular interest to YPT hence why we were one of. The first international tour companies to offer South Sudan group or independent tours. South Sudan gained its independence in 2011 giving it the title of the youngest country in the world!
Although being a newly independent republic it's still considered unstable in certain regions, but we have designed the perfect South Sudan Tour, which combines everything you need to see with the utmost safety and of course fun!
SOUTH SUDAN TOURS – GROUP TOURS TO SOUTH SUDAN
All of our group tours to South Sudan are accompanied by an expert YPT guide, with us also using the best guides in the country. You will notice our tours are exceptionally unique with our itineraries differing greatly from other companies; this is because we have been doing bespoke tours in the area and built trust over the years with the local communities.
YPT has built a strong relationship with our local partners in South Sudan, which means we get to see the best places and can guarantee your South Sudan visa.
We are currently offering the following South Sudan Group Tours for 2023 and 2024, but keep watching this page as we are always looking to add more tours. Due to logistical restraints we can only hold spots up to 12 group members, so be sure to book quickly as our South Sudan Tours tend to fill up very quickly.
South Sudan Budget Tour – March 23rd 2023 – March 26th 2023 – $1495
Our first South Sudan tour of 2023 and one of the best times to travel. This tour involves our most popular itinerary and price! Whilst you can enjoy the best weather of the year in the country and experience indigenous life with the Mundari people, famous for their ghost like appearance and herding cows. For those wishing to stay longer in South Sudan, YPT can arrange extra nights on tailor made itineraries. Simply get in touch for more details.
South Sudan Essential Tour – November 25th 2023 – November 28th 2023 – $1495
This is the first tour after the rainy season! Where you'll leave the capital and head towards the Mundari settlement. You will be introduced to the village chief so that he personally grant you further access to the local tribe. On the South Sudan Essential Tour you will get to meet some of the other most famous tribes,namely the Boya, the Dinka and the Topossa.
Our South Sudan Essential Tour can be perfectly combined with our Sudan Tour, and our Unseen Egypt and Egypt Defense Expo Tour.
We are currently putting together our list for groups tours to South Sudan in 2024, so bookmark this page for updates!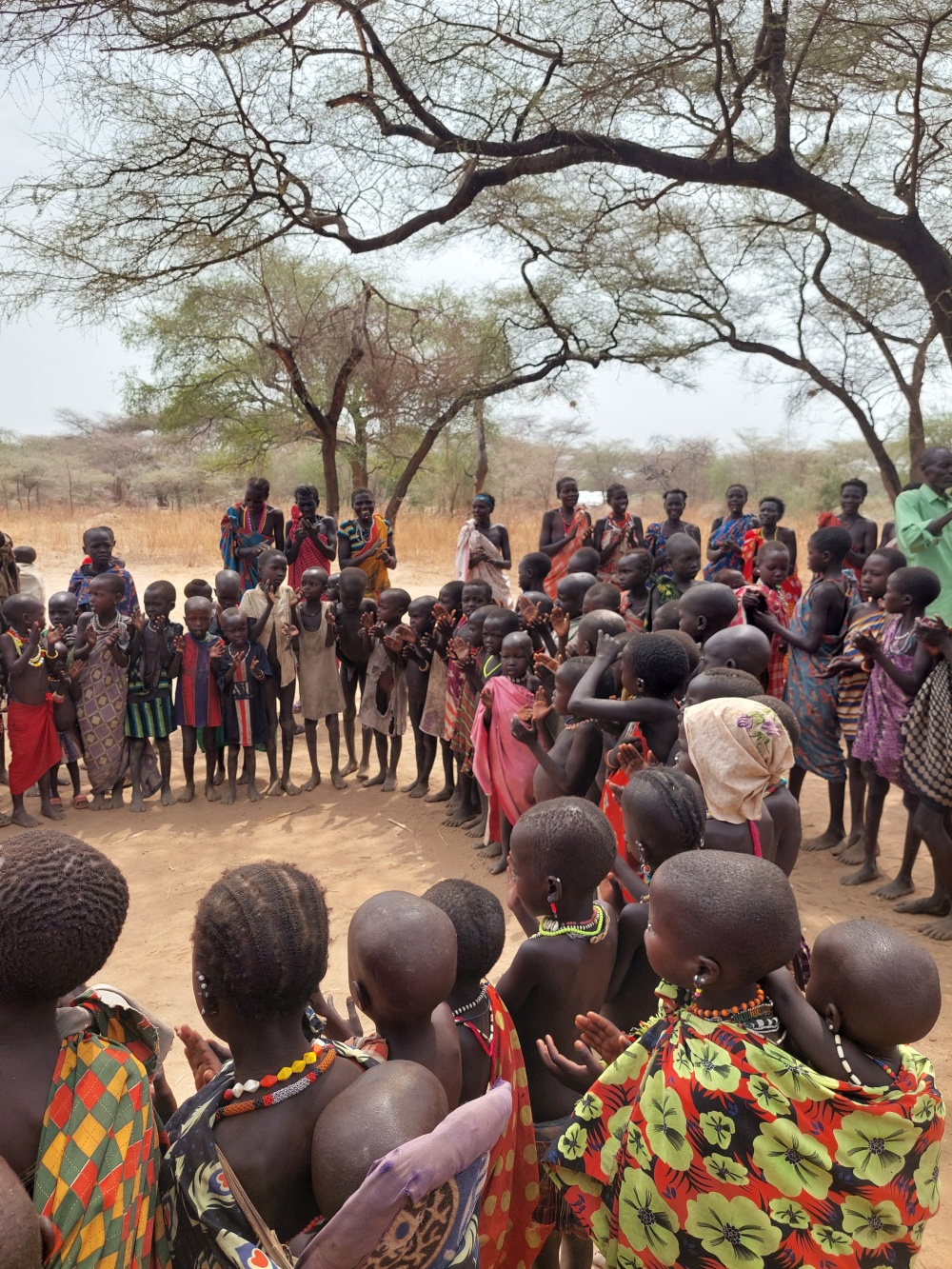 South Sudan Independent Tours

In case our group tour dates do not fit your schedule, or you would like to travel alone, or you would like a personalized bespoke South Sudan tour, then YPT can help arrange the perfect South Sudan trip. Prices depend on the number of people and what level of accommodation you require, but YPT can arrange everything you need for a perfect independent tour to South Sudan.Independent South Sudan tours can be done directly in country, or combined with tours to Egypt, or Sudan where there are direct flights. YPT are also currently working on an itinerary for the Democratic Republic of Congo, which can also be lined with a tour to South Sudan.
South Sudan Tour – 3 nights, 4 days itinerary
Day 1 – Juba, South Sudan
Morning
Arrive at your convenience into Juba – the capital city of South Sudan which have flights connected from a few countries within Africa and Dubai (airport transfer included)
Pre-tour meeting will be held at the lobby of the hotel at 5:00pm to discuss tour itinerary and to meet your fellow travellers and YPT guide.
Dinner and drinks by the Nile at the AFEX camp
Overnight at the hotel
Day 2 – Juba – Mundari Camp
Morning
Breakfast at hotel.
Visit Juba University – founded in 1975 in response to the need for higher education in southern areas of Sudan. Here is a great chance to meet South Sudan's sharpest students.
Explore Jubek Tomb – Jubek is one of the most important figure of the Bari people and his history is linked to lots of underlying tensions. Jubek is highly regarded in the country hence the capital being named after him.
Explore Konyo Konyo – South Sudan's largest market. It is an incredible place where the immense ethnic diversity of South Sudan mix.
Afternoon
Afternoon departure to Mundari camp – the driving time differs, as the Mundari always move around with their camp. It can be anywhere between 15 min to a 3 hour drive!
On the way stopping at small villages or for photo opportunities
Continue onwards to a Mundari settlement where you will be introduced to the village chief so that he personally grant you further access to the local tribe.
Trip highlight – By sunset, the herders will return to the village with their livestock in masses and start preparing them for the evening stay. The mist created by the smoke the Mundari prepare to repel mosquitoes will create a unique atmosphere.
Dinner prepared by our very own cook
Evening of games with the Mundari people
Overnight camping
Day 3 – Mundari Camp – Terekeka – Juba
Morning
We recommend waking up early to watch or partake the herders preparing their cattle for the day ahead. The morning is always the busiest time of the day for the locals. Feel free to assist with any chores.
Afternoon
Early lunch at the camp before we return to Juba.
Check-in to your hotel room and freshen up
Drive by the Presidential Palace – the residence of South Sudan's leader, easily recognised with his distinctive cowboy hat, Salva Kiir Mayardit.
Stop by the John Garang Mausoleum – John Garang lead the revolution as well as promoting the concept of Sudanism, an ideology that all Sudanese should go beyond the divisions of the people (Animists, Christianity, Islamic, Arabs, Blacks) and embrace all cultures of South Sudan and unify under one Sudanese.
Finish up the day by exploring Juba's Craft Market
Farewell dinner with our local guides and group members
Explore Juba's nightlife
Overnight at the Hotel
Day 4 – Juba
Morning
Breakfast at hotel
Tour concludes with airport drop-off arranged according to your flight details – YPT is also able to arrange post-tour accommodation or advice for flights.
Our 3 night, 4 day South Sudan Tour is our standard trip, but we also have 5 and 7 day itineraries that are available on request. We can also arrange bespoke South Tours for longer and indeed shorter South Sudan Tours.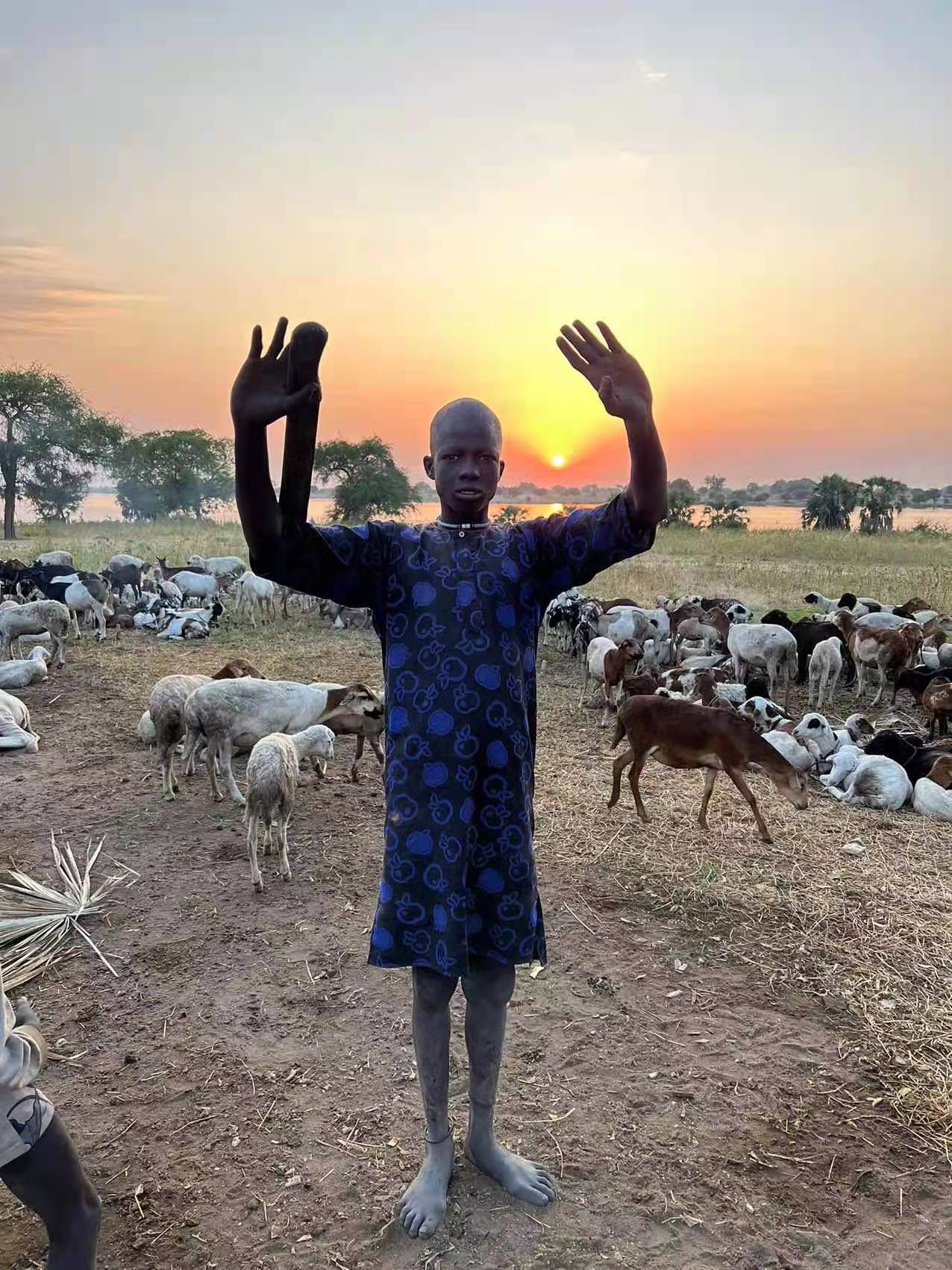 Independent South Sudan Tour examples
We do not list all of our bespoke South Sudan itineraries, but can offer some examples, such as the following;
Cultural South Sudan Tour – meet and live with the Mundari tribe experience what tribal life is like in South Sudan. YPT can also arrange to staying with the Boya, Dinka and the Topossa people.
Juba Tours – If you simply want to tick South Sudan off the list YPT can arrange your visa for a short trip to Juba.
Extended Stays in Juba – If you are looking for a longer stay in Juba, be it for study, or to simply soak up Juba life then YPT can assist with a longer South Sudanese visa, as well as finding an apartment, or house in Juba.
Business Trips to South Sudan – As the newest country in the world South Sudan still lacks much infrastructure and is actively seeking direct foreign investment (DFI). YPT can arrange business trips to South Sudan, as well as relevant meetings with government or private sector stakeholders.
Family tours to South Sudan – are you from a family who value experience and adventure, we can provide a safe customised itinerary to accommodate travel to South Sudan with children
School Trips to South Sudan – Being a country so deeply enriched with history, as well as the ability to interact directly makes school trips to South Sudan a viable option students of all ages. Young Pioneer Tours have experience in arranging safe school trips to troubled areas, such as South Sudan.
University Trips to South Sudan – are you writing a paper or studying on a course regarding tribal and indigenous people, YPT can help arrange a bespoke tour of South Sudan to fit your study needs.
Football Tours to South Sudan –Football is the most popular sport in South Sudan and as well as domestic championship, they also compete internationally. We can help both casual fans, as well as teams arrange their travel and accommodation in South Sudan.
South Sudan Tours for journalists – South Sudan has some of the strictest rules within the region on journalism, as well as photography. Young Pioneer Tours can arrange visas and trips for journalists needing to visit South Sudan, and this includes regions not usally open to tourists. For more information please get in touch.
Travel to Abyei – Abyei is famously one of the worlds only condominiums, in that it is both Sudan and South Sudanese land. This area is usually out of bounds for tourists, but we can arrange travel under certain circumstances. You can read more about Abyei here.
South Sudan Tour Guides
While the tourist industry is still in its infancy in South Sudan there are some excellent tour guides. All of the tour guides that Young Pioneer Tours works with in South Sudan not only speak great English, but are also extremely knowledgeable about their country.
Unfortunately there are not hot guides that speak every language. If you require a private tour to Sudan with a language other than English please get in touch so we can see what we can do.
SOUTH SUDAN TOURS FAQ
Below are what we are frequently asked about South Sudan for those interested in traveling to the country. We feel that we answered pretty much everything you might need to know before you go to South Sudan, but please feel free to get in touch about your South Sudanese tour, or to ask any additional questions.
How to get a South Sudan Visa?

Visas can be applied at your nearest South Sudan embassy if you wish to get it in advance. Embassies have varying requirements, with some requiring a lot of paperwork and others almost nothing. Embassies in Africa tend to be more relaxed and cheaper than European embassies.
The easiest way to get the visa, however, is to apply for an e-visa.
We suggest getting the e-visa! The cost depends on your nationality and is subject to sudden changes however at the time of writing, most nationalities get it for $100-$160 United states Dollars (USD). We can provide your South Sudan Letter of Invitation for a visa from your embassy, or online.
You can apply for your South Sudan e-visa here.
What are the South Sudan COVID-19 Restrictions?
Proof of vaccination is required for travel to South Sudan, but there are no requirements regarding PCR tests. It should also be noted that proof yellow fever vaccination is also required to visit South Sudan.

Is it safe to travel to South Sudan?

There are reports of armed conflicts, inter-ethnic violence and crime in certain regions of South Sudan – we work closely with our local guides and avoid these regions. While we team up with extremely competent and knowledgeable local partners, it is important to remember that South Sudan is still unstable in parts. Our partners will always make sure that the places we are visiting are safe at the time we visit them. Sometimes, very rarely, this means that the itinerary must be changed. Please understand that this is always done with your safety and the safety of the group in mind. You should also check government advisories, such as the UKFCO before deciding to travel to South Sudan.
Is there corruption in South Sudan?

We will encounter many people living in extreme poverty condition and, as such, some gifts can make a real difference in the life of the people we will meet. You can, for example, bring common stationery for kids and common medicine for family. Our guides will know how to make those gifts get the maximum impact. South Sudan has a very strong culture of gifts, some would say bribes, that is very hard to understand for outsiders. That is why our local guide will be in charge of giving those gifts and contributions to the different community leaders. These contributions are already calculated in the cost of the tour and we'd ask from you that you refrain from giving gifts directly. If you would like to give something, please first consult your guides.
When is the best time to visit South Sudan?
The climate of South Sudan remains largely the same throughout the year, so in a sense that means that all times are good times to go. With that being said the nomadic nature of the tribes affects where they are at certain times of year, so we suggest asking our advice before you book an independent tour to South Sudan.
How do you travel to South Sudan?
We recommend flying into Juba – the capital city of South Sudan, which have flights connected from a few countries within Africa particularly via Sudan and Ethiopia, well as Dubai. We currently do not recommend crossing any land border with South Sudan.
What currency should I bring to South Sudan?

The surest way to avoid inconveniences is to come with cash in USD only. The money must be from 2009 to the newest series, without marks, ink, tear, and stamps. Brand new notes would be ideal as anything that meets only some of the above will be rejected even by commercial banks and the Central Bank. There are essentially no ATM's in South Sudan, nor do many places take cards, so keep this in mind.
What should I wear in South Sudan?

During the day, South Sudan is a very hot country all throughout the year. Please pack loose light-coloured clothes that breath and can efficiently block the sun.At night, however, it can get quite cold so make sure to pack a jumper and some warm clothes. We will be camping a few nights so make sure you have enough clothes to be comfortable sleeping outdoors.
Are there ATMs in South Sudan?

There is one bank whose ATM dispenses United States Dollars (USD). South Sudan only accepts USD. Sometimes the transactions do not work out due to restrictions from your home bank, so best to avoid them if possible. It is prudent upon each visit to make sure that your banks back home have lifted such restrictions.
Can you drink in South Sudan?
Yes you can have drinks in South Sudan! There is a popular night scene in the capital city Juba, on your last night of the tour you can experience the bars and clubs. A typical price for a beer is $2-3 in restaurants.
Is it ethical to travel to South Sudan?
Since independence South Sudan has been rocked by civil strife, war and immense corruption. This has led South Sudan to be placed under a number of sanctions, sanctions which adversely affect the poor, rather than the ruling elite. We therefore that not only is it ethical, but extremely advantageous to the common people. Questions of ethics are though down to your own opinion.