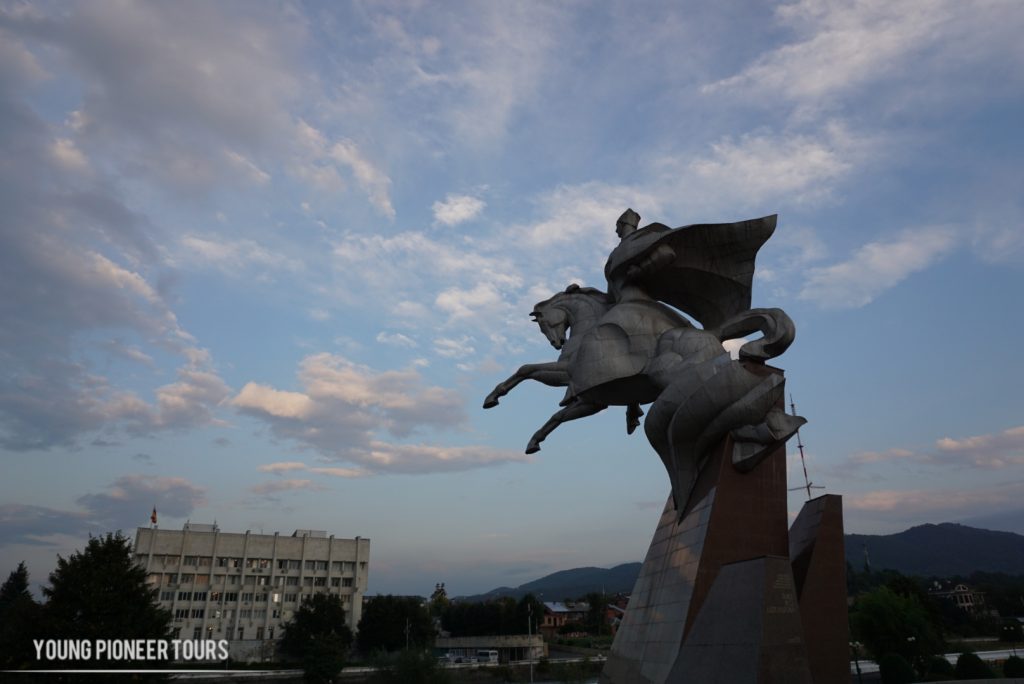 We here at YPT love nothing more than breakaway states and unrecognized countries and this might be one of our favourites! Situated in the southern Caucuses, South Ossetia is amongst the youngest breakaway states in the world, having declared independence from Georgia in 2008. Most countries legally consider it to be a part of Georgia with it only being recognized by Russia, Syria, Nauru, Venezuela, Nicaragua and of course the other unrecognised Soviet breakaway states.
Tensions in the region began in the early eighties as a separatist movement emerged in South Ossetia that sought independence from Georgia. This wasn't helped by Georgia electing a bloke called Zviad Gamsakhurdia as their first president in the post-Soviet era. South Ossetians had already voted in favour of independence, in what Georgia called an unrecognised referendum. Gamsakhurdi made sure one of his first policies was declaring any Ossetian referendums illegitimate and in fact abolished South Ossetia's autonomous status altogether. As you can imagine this didn't go down very well with the locals! Shortly after, heavy fighting broke out between Ossetian and Georgian forces, displacing thousands of civilians from South Ossetia.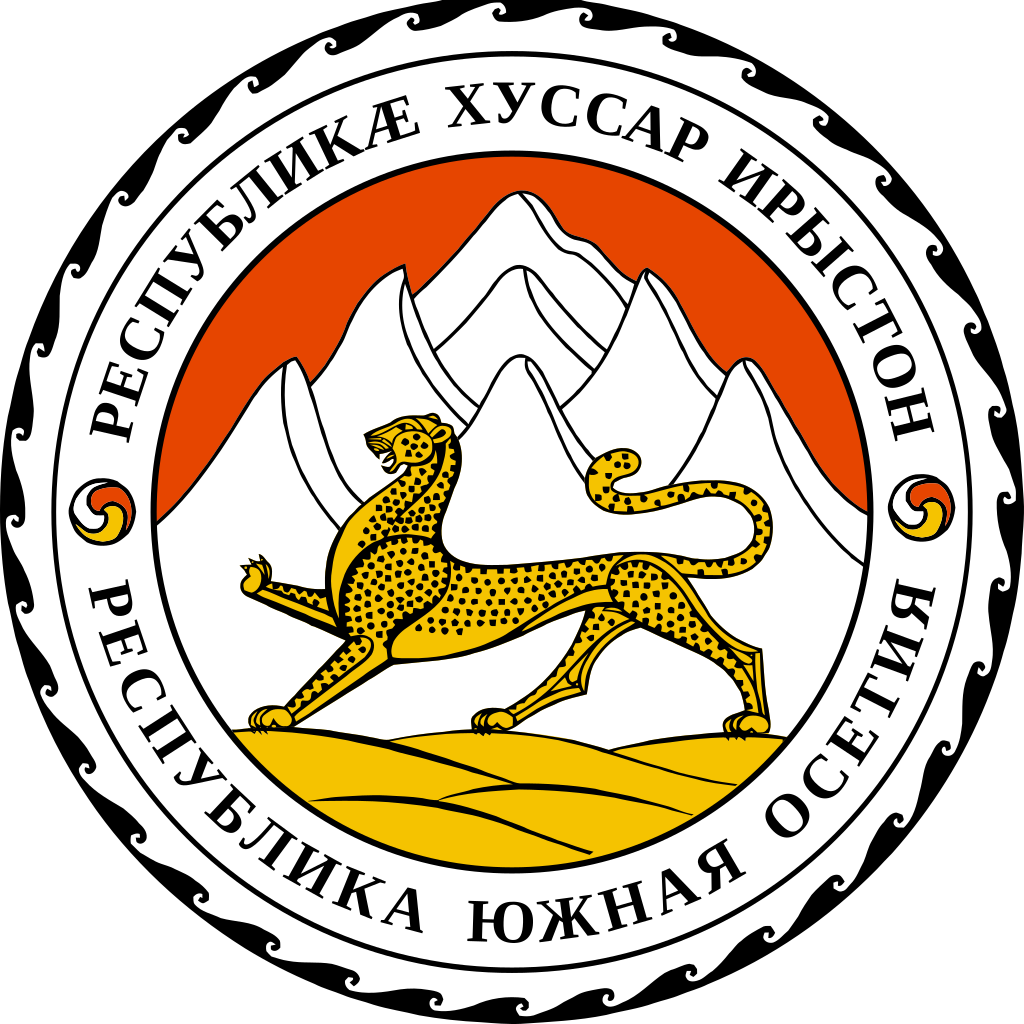 Despite this, South Ossetia continued drafting their own constitution and elected their first president. The following few years were mostly peaceful and there were no military confrontations for well over a decade. The lead up to the Russo-Georgian war in 2008 began when Georgia elected Mikheil Saakashvili into power; who again had his sights set on bringing back control of South Ossetia to Georgia.
Shit really started to hit the fan between Russia and Georgia in 2008. In April that year, official ties between Russia and South Ossetia were sanctioned by order of Vladimir Putin himself. Saakashvili's response was to sends troops into South Ossetia. Putin responded by flooding the frontline with his own troops; things were about to get messy! On the 1 st of August, an IED was detonated which hit a Georgian police vehicle, wounding five Georgian peacekeepers. Georgia responded with sniper fire, killing four Ossetians and wounding seven. Grenades and mortar fire were then exchanged between both sides wounding several civilians – some fatal!
The conflict all came to a head on August 8th during the bombing of Tskhinvali. Georgian artillery, mortar and rockets started bombarding South Ossetia at around midnight and continued throughout the night, and by 10am the centre of Tskhinvali was reached by around 1,500 Georgian troops. Fifteen Russians were killed, sparking a brutal response. By 3pm Russian back up had arrived and began opening fire on Georgian forces. Russian Air Force aircraft began bombing Georgian arterially, as well as other military targets in the area and by 20:30 the Georgian forces had withdrawn from Tskhinvali. Heavy fighting was exchanged between both sides up until August 12th when a ceasefire was agreed between both sides.
Russia still stations thousands of troops in the area to prevent any further invasion attempts by the Georgians. Hundreds of people were killed during the conflict with Georgia reporting 228 Georgian civilians casualties and 184 Georgian servicemen dead, while Russia reports 64 of its servicemen and 162 South Ossetian civilians dead.
FOOTBALL IN SOUTH OSSETIA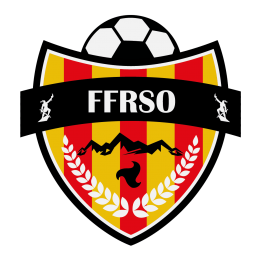 As with most nations in the world, football is by far the most popular sport in South Ossetia. The Football Federation of South Ossetia was founded in 1997, but didn't play a single eleven a side game until the 2013. They competed in a few futsal tournaments in the late 2000s, not fairing particularly well before their inaugural game was arranged for the 23 rd of September 2013, against their fellow breakaway state of Abkhazia; with the Abkhazian capital of Sukhumi to be the venue for this huge game. In horrible conditions on a terrible pitch, the hosts claimed victory 3-0, with one of the goals bizarrely scored by goalkeeper Aleksei Bondarenko who slotted home from the penalty spot.
By 2014, South Ossetia had joined CONIFA and subsequently qualified for the 2014 CONIFA World Football Cup held in Östersund, Sweden. Drawn in group C alongside Padania and Darfur, the Ossetians managed to qualify to the next round by inflicting a devastating 19-0 victory over Darfur with star-man Artur Elbaev bagging a remarkable 8 goals! The quarter final draw was made and a spicy encounter against old foes Abkhazia awaited. After a nervy 90 minutes the game finished 0-0, and the dreaded penalty shootout was to follow. Abkhazia somehow managed to miss all 4 of their penalties, meaning the Ossetians were through to the semi-finals where the County of Nice awaited. Unfortunately the dream ended here as they fell to a 2-0 defeat to the eventual winners of the competition.
Following on from the 2014 World Football Cup, the Ossetians failed to qualify for the next couple of World Football Cups, however they made the cut for the 2019 CONIFA European Football Cup. After convincingly topping their group which included Padania, Western Armenia and Székely Land, they dispatched the Albanian region of Chameria on penalties in the semi-finals. The Ossetians had reached their first ever major final! In front of packed out 12,000 strong crowd in the Stepanakert Republican Stadium in Atrsakh, South Ossetia beat Western Armenia 1-0 thanks to an Ibragim Bazayev strike in the 65th minute. South Ossetia were champions of Europe!
Heading into the 2020 CONIFA World Football Cup, South Ossetia have been drawn in group D alongside Cascadia, United Koreans in Japan and Darfur. Coming in off the back of their huge European championship win, South Ossetia will surely fancy their chances of going all the way in this year's tournament in Skopje, North Macedonia!
ALL THE STATS
Manager – Soslan Kochiev
Record Goalscorer – Artur Elbaev
First Game – Abkhazia 3 vs 0 South Ossetia (Dinamo Stadium, Sukhumi)
Biggest win – Darfur 0–19 South Ossetia (Jämtkraft Arena, Östersund)
Honours – 2019 CONIFA European Football Cup Winners
South Ossetia is a notoriously difficult place to get to, but YPT are able to obtain expedited entry permits for the Republic. Join us for Independence Day!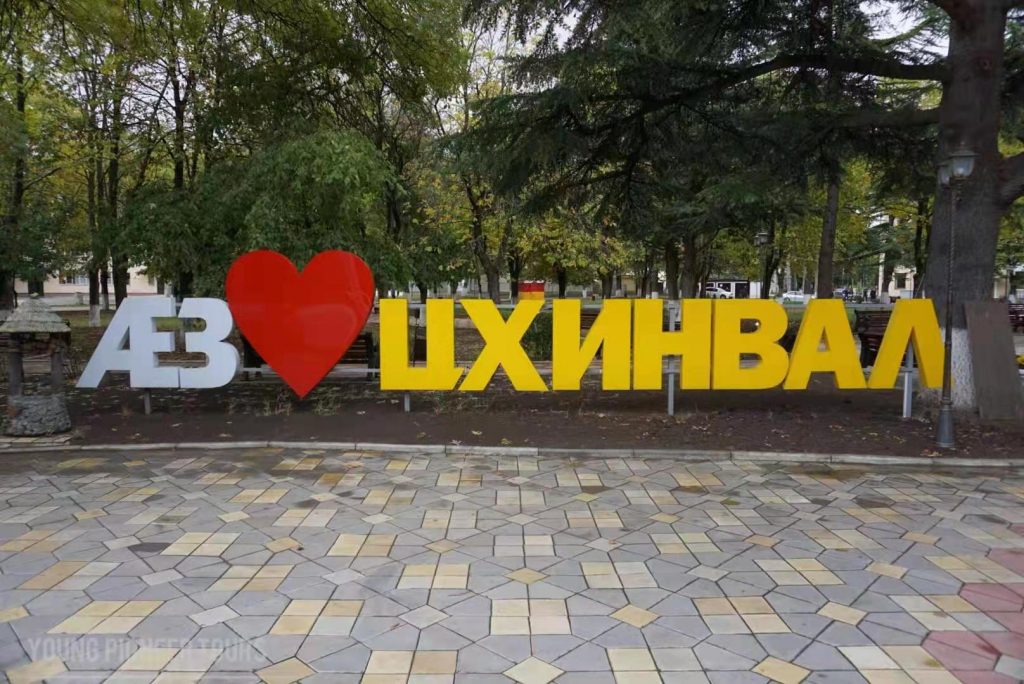 About Post Author
.