At Young Pioneer Tours we do like to explore the weirder parts of North Korea not usually visited by tourists, today we introduce Sinchon County.
Understand
Sinchon Town, or Sinch'ŏn County is a county in South Hwanghae province, North Korea. South Hwanghae province is one of the lesser visited provinces in North Korea, although Haeju, the provincial capital, tends to see more foreign tourists.
Sinchon is separated into one town and 31 counties.
Get in
This is North Korea so if you do find yourself coming here it will be on your tour bus, or car if you are on a private tour. Technically at least it is connected to the Korean State Railway, although as of now it is not possible to visit here via train travel.
Getting around
Tour bus…
Do
Formerly home to the old Sinchon Massacre Museum which detailed the Sinchon Massacre. Whether the massacre occurred, or not is not for debate, who was responsible for it has more scholarly debate.
In 2015, the museum was moved to a new location, which as of today is not open to foreign tourists. It is hoped that when tours again opens in North Korea tourists will be able to visit again. Whether it is as famously macabre as its previous incarnation is as of now unknown.
Eat/Drink/Sleep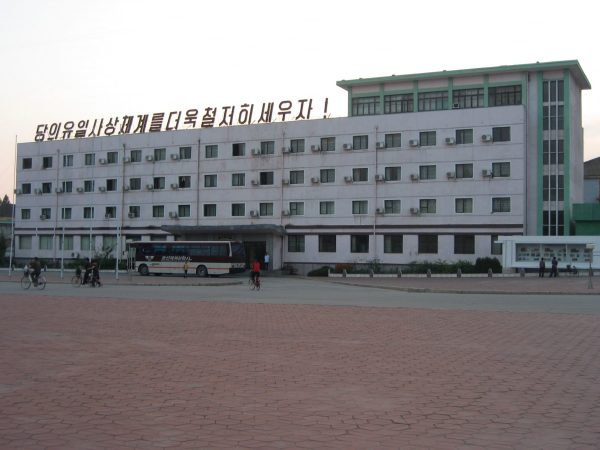 The main hotel that caters to foreigners is the Haeju Hotel in Haeju City, a very North Korean affair! Expect billiards, power cuts and fish for breakfast.
Getting out
Sinchon is one hour and 15 minute drive to Pyongyang and 90 minutes or so from Nampho it is also extremely close to Sariwon and can thus be done as part of a trip to Kaesong and the DMZ.
About Post Author
.