Understanding Kaesong
Kaesong was the ancient capital city of the Koryo dynasty that ruled the Korean Peninsula. Nowadays the historic city is a UNESCO world heritage site containing a number of historical relics from the 10th-14th century. Incidentally, had it not been for the Korean War, Kaesong would have been part of the Republic of Korea. It's the bit that North Korea "won".
What is there to see in Kaesong?
Panmunjom and the DMZ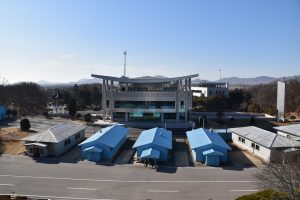 Of course the main reason to visit Kaesong is to the see the DMZ up close and personal, as well as the truce village of Panmunjom. Until the recent détente it was possible to see the troops facing off against each other, but nowadays it is much more chilled. That being said, I'm glad I have my photos from the old days!
The Koryo Museum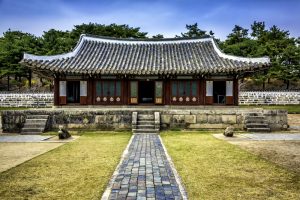 Formerly a Confucian school, the Koryo Museum is now a tour favorite. The shop outside it is also one of the best places to buy posters and stamps, as well as ginseng liquor!
Kaesong South Gate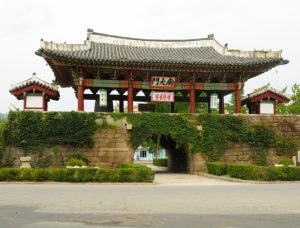 Built back in 1391, this was the southern gate to the ancient city. It has been renovated a number of times after fires and the like, but thankfully was untouched during the Korean War.
Statues of Kim Il Sung and Kim Jong Il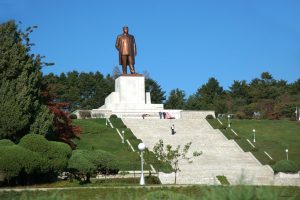 Not that much different to the statues in other North Korean cities, but being placed on top of the hill overlooking Kaesong means you get one of the most breathtaking views of the historic city.
Folk Customs Hotel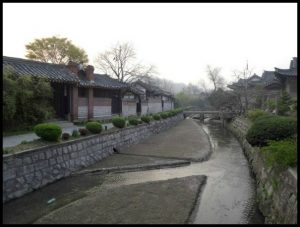 This is the hotel we have all our groups stay in when we decide to spend the night in Kaesong. Old-school sleep-on-the-floor rooms, great food, and a beautiful stream flowing through the middle. A great place to spend a night in North Korea.
The Korean Wall
Not on most itineraries, but occasionally we take the 30-minute ride here, where a member of the Korean People's Army will give you some binoculars and explain how a divisive (literally) wall has been built on the southern side of the border. I find it very hard to see, but then I have really bad eyes…
Visit Kaesong yourself on a DMZ and Kaesong City tour extension!
About Post Author
.