Sariwon, Hwangae Province, North Korea
The capital of North Hwangae Province, Sariwon is a sleepy little city of just over 300,000 inhabitants. It's best known for its high level of agricultural and science-based universities, agricultural factories and grape wine production.
The city additionally boasts the only pediatric hospital in the entire region. Established by Hungary in the 1950s, it serves 16 districts and 500,000 youths annually.
Located approximately 90 minutes away from Pyongyang, most Young Pioneer Tours to the DMZ will include a side trip here on the way back to Pyongyang from Kaesong.
Sariwon: what can you do and see?
Travellers will typically visit Sariwon Folklore Street, built in 2007 to depict the architecture and atmosphere of ancient Korea. The street includes historical mosaic murals of ancient times, historical-style buildings, a model turtle warship and a collection of ancient Korean cannons.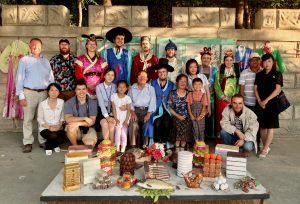 Travellers also pay a visit to the delightful Folklore Street caretakers, an elderly couple who sell homebrew makgeolli (a sweet and tart fermented-rice Korean beverage) while offering photo opportunities to dress up in traditional Korean costumes, with their own "family album" on display.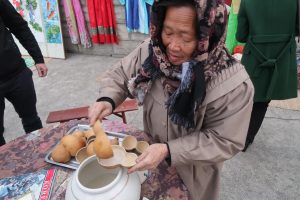 Looming over Folklore Street is Mt. Kyongam, with a short hike to the top providing travellers with city views from the mountain's summit pavilion. The walk to the summit is worth it in of itself, complete with large stone dragon sculpture looking over the city. Mt. Kyongam also features an amusement hall and restaurant, Sariwon History Museum, folk game grounds and Noodle Restaurant.
With a completely different atmosphere to both Pyongyang and Kaesong, a stop off at Sariwon is a worthwhile visit, if anything to slow down the pace and "people watch" as locals go about their days in the centre of town.
How can I visit?
Visit Sariwon on any of our tours that include a visit to the DMZ or as an optional DMZ extension on any of our ultra-budget tours or independent tours.
About Post Author
.