GUIDED TOURS TO THE KINGDOM OF SAUDI ARABIA (KSA)
Young Pioneer Tours have now prepared our group and independent tour packages to Saudi Arabia for 2023 and 2024.
Not only the birthplace of Islam, but also filled with a plethora of other international sites, this country is slowly, but surely opening up to the world making this the time to visit Saudi Arabia.
GROUP TOURS TO SAUDI ARABIA – 2023 and 2024
YPT first took groups in to Saudi Arabia as part of trade delegations and since its full opening to tiruism are now offering regular guided tours to Saudi Arabia.
We are currently offering the following Saudi Arabia Group Tours for 2023 and 2024, but keep watching this page as we are always looking to add more Saudi tours.
Our final Saudi Arabia group tour of 2023 which takes us to the spectacular Jabal Al Fil (elephant rock) also exploring the stunning tombs carved into the golden Quweira sandstone by the Nabataean people. Journey deep into Medina
The Saudi Arabia Autumn tour which can be easily combined with our Kuwait and Iran tours, so you can make the most of your time in the Arabian Peninsula.
With prices starting at just $1995 and going up tp $3995 for the full tour tjis trip has us taking in the Gulf Cooperation Council (GCC), which of course includes Saudi Arabia.
Starting off our 2024 tours to Saudi Arabia! We'll delve to the Edge of the World (Jebel Fihrayn) to experience this breaking vantage point, explore pre-Islamic culture and experience the world largest camel market in Al Qassim. Of course try some delicious local cuisines.
Independent Tours to Saudi Arabia
If a group tour does not fit your calendar, you require something more specific for yourself, or group then YPT can arrange a bespoke Saudi Arabian tour for you.
Prices genuinely depend on the number of people and what level of accommodation you require, but YPT can arrange everything you need for a perfect independent tour to Saudi Arabia.
Tours to Saudi Arabia can also be combined with trips to other places in the region, such as Kuwait, Syria and Socotra to name, but a few.
Sample Saudi Arabia Itinerary
The following Saudi Arabia itinerary is an example of our standard Saudi tour. This be done as is, rearranged, or mixed and match to make a bespoke Saudi Arabian vacation.
Day 1 – Riyadh
Arrive at your convenience into Riyadh – the capital city of Saudi Arabia with flights from the Middle East, Europe and Asia.
Airport transfers only available for tour group members arriving this day to our centrally located hotel.
Pre-tour meeting will be held at the lobby of our hotel at 6:00pm to discuss tour itinerary and to meet your fellow travellers and YPT guide.
Dinner and overnight in Riyadh
Day 2 – Riyadh: Edge of the World
Morning
Breakfast at hotel and we'll begin the day by exploring Al Masmak Fortress – Surrounded by sand, this clay and mud-brick fort is one of the most iconic landmarks of Saudi. Built in 1865, this massive fortress represents the empire. It was the site of a daring 1902 raid by Ibn Saud – during which a spear was hurled towards the main gate with such force that the head of the spear is still lodged inside.
We're in walking distance to Al Zal Souq – located in the old part of the city, this market has a plethora of little shops arranged in rows along narrow streets selling carpets, gold, silver, souvenirs, antiques, traditional clothes, accessories and even furniture. Most of the shop owners here speak English and welcome good hagglers.
On the way we'll pass by Deera Square – most commonly known as Chop Chop Square by foreigners. This'll be explained to you on the site.
Afternoon
Lunch at Al Qaria Al Najdya for a scrumptious traditional Saudi feast
Begin our drive out to the Edge of the World (Jebel Fihrayn) – this unique spot earnt its name as it offers stunning viewpoints from the top of the 300 meter high cliffs overlooking the surrounding plains. These cliffs were forged as a result of the tectonic movement of the Arabian plate due to the spread of the Red Sea rift located 1000 kilometres to the west.
Return back to Riyadh for dinner in town and overnight at hotel
Day 3 – Riyadh – Ushaiger – Buraidah
Morning
Breakfast at the hotel and visit the National Museum of Saudi Arabia – first opened in 1999, the design of this museum was inspired by the form and colours of the sand dunes of the "Red Sands" located outside Riyadh. The museum showcases 14 pre-Islamic Arabian kingdoms that had existed in the Arabian Peninsula from 5 BC till 700 AD. It also includes a unification hall which shows the establishment of modern Kingdom of Saudi Arabia by King Abdul Aziz Al-Saud after he captured Riyadh. A hand written Quran is also in display.
Make our way up all the way up the Kingdom Tower – a 99-story (302.3 meters) skyscraper overlooking Riyadh. It is the world's third tallest building with a hole after the Shanghai World Financial Centre. Below is one of the most popular malls in the country where we'll have lunch.
Afternoon
Head northwest of the city to Al Turaif – the former capital city of the Saudi dynasty from 1744 to 1818. It was also the original home of the Saudi royal family.
Begin our 3-and-a-half-hour journey to Buraidah – the capital of Al-Qassim region located in the heart of the Arabian Peninsula.
On the way we'll stop at Ushaiger village – hidden with an oasis this village provides a glimpse of a much slower paced Saudi society. The springs and low-brimmed olive and palm groves encouraged Edouins to settle here over 1500 years ago quickly transforming Ushaiger into a popular stopping point for pilgrims making their way to Mecca.
Walk through the labyrinth of winding alleyways, shaded pathways and timber-framed walkways, crossing between hundreds of mud houses of stunning examples of Najdi architecture with its distinctive triangular windows and ornately carved wooden doors. Some still bear the names of the families who lived there many moons ago.
We arrive in Buraidah to check into our hotel
Dinner and overnight in Buraidah.
Day 4 – Buraidah – Hail
Morning
We'll begin today's day early at 6:30am and head to Al Qassim Camel Market – the largest camel market in the world where tens of thousands of camels are bought and sold, along with saddles and other accessories. This is also one of the most chaotic scenes in the country and giving you a truly unique Saudi experience.
We'll continue heading 3 hours northwest to Hail – where the dream landscapes of a thousand and one night were inspired.
Afternoon
On our arrival we'll have lunch
Explore A'arif Fort – originally built in order to guard the city against enemies. However, During the Saudi rule the Fort was used for the sighting of the moon and firing the Iftar cannon during Ramadan.
Make our way to the top of Jabal Al Samra Park – offers a fantastic view looking down at the city of Hail
Return to town for dinner & shisha at a popular spot with locals.
Overnight in Hail
Day 5 – Hail – Al Ula (Dedan – Ikma Mountain & Elephant Rock)
Morning
After breakfast we'll begin our epic 4-hour drive west to Al Ula stopping for breaks and photos along the way.
Afternoon
On our arrival in Al Ula we'll have lunch in town
Visit Dedan, Ikma Mountain – located in a beautiful desert landscape, the largest "open library" in Saudi Arabia sits tucked away in a remote canyon valley. It was an important way station and mercantile center on the frankincense trade route linking to Babylon, Petra and Syria. Excavations on the archeological sites here have revealed the existence of large fortified cities. These kingdoms developed their own culture including a specific language and alphabet, that resulted in a mix of Arabian traditions and strong influences from the surrounding empires.
Discover two exceptional tombs located 50 meters above the wadi where the ancient oasis was centered. Those are the only tombs that are decorated with two carved lions each, showing the importance of their owners, being governors or influential people.
Explore Elephant Rock – also known as Jabal Al Fil, the "trunk" and "body" of this monolithic red sandstone beast were carved by natural forces – millions of years of wind and water erosion. The beauty of the unrefined structure is enhanced by its surroundings of a fine-sand sea studded with rocky outcrops, many of which are equally impressive in size and shapes.
We'll be seated at our exclusive and reserved spot at a café & restaurant nearby to watch the stunning sunset.
We stay overnight at a nearby farm in tents (glamping), with shared facilities.
Day 6 – Al Ula – Madain Saleh (Hegra) – Medina
Morning
Breakfast at our hotel and head down the road to visit Madain Saleh or known as Hegra by the Nabataean people who carved its stunning tombs into the golden Quweira sandstone. This structure includes 111 tomb façades which reflect the great skills of the masons of their time. It's said that the natural setting here must have reminded the Nabataeans of their capital, Petra, which is why they chose this location to build their second city which thrived between 1BCE – 74CE.
Afternoon
We'll head back into town for lunch and begin making our 3 and a half hour journey to Medina – also known as the "enlightened city" it is the second holiest city in Islam.
We'll explore and make the most out of Medina's nightlife
Dinner and overnight in Medina
Day 7 – Medina
Morning
Breakfast and make our way to the International Fair and Museum of the Prophet's Biography and Islamic Civilization – conveniently located in the area of the Holy Mosque which is a fantastic opportunity for photos.
Walk down Qiba Street – this street connects the Holy Mosque and Qiba Mosque which both have significant importance in Islamic history as the first to house the prophet Mohammed and eventually his grave. The second was the first Mosque ever built.
Walk down Medina's walking street lined with traditional shops where incredibly delicious street food is sold. We'll have our lunch break here.
Afternoon
Head to Medina Railway Station to board the high-speed railway to Jeddah. Construction began back in 2008 and was inaugurated in 2018, this 453 kilometre long railway connects the two holy cities making travel time just under 2 hours travelling at 300km/h
Arrive in Jeddah and begin our tour by visiting Al Balad which means "the town". Founded in the 7th century and historically served as the centre of Jeddah, the city's defensive walls were torn down during the 1940s. Some homes have been built using only sand and seashells.
We'll then hit up Al Balad famous for its countless delicious food vendors – here you'll sample a local drink made of bread called "Sobia". We'll also drop by a well-known old bakery and try a local snack that consists of beans and pickles called "Balilah".
Stop for a coffee break at a chilled café – you can also try a local tea mixed with milk and herbs.
Stop by the first hotel built in Jeddah – heavily influenced by Italian architecture
Pass the first school built in Saudi Arabia
Visit an art house and museum offering its unique local art collection and antiques.
Check into our hotel, freshen up and have a feast in town. A farewell dinner for those who are departing the following day.
Overnight in hotel
Day 8 – Jeddah
Morning
Breakfast at hotel
Tour concludes with airport drop-off arranged according to your flight details – Or YPT can arrange an extension, or otherwise after your Saudi Arabia tour has concluded.
INDEPENDENT SAUDI ARABIAN TOUR EXAMPLES
We do not list all of our bespoke Saudi Arabia itineraries, but can offer some examples, such as the following which can be arranged into a personalized Saudi Arabia Tour.
Ancient Saudi Arabia Tour – take advantage of our independent tours which are truly unique catered to your requirements. Enjoy Mada'in Saleh to ancient Mosques. Enjoy the magnificent architectures.
Saudi Arabia Road Trip – with the sheer size of the country and having numerous natural features to UNESCO world heritage sites.  A road trip around Saudi Arabia is the best way to experience the barren landscape and scenery.   
Saudi Arabia Photography Tour – Newly opened to tourists, this is the best time for photographers to come and explore the region. We can create a bespoke itinerary for all your media needs.
Camel Racing Tour – this is truly unique experience to visit a camel race.  Extremely popular this is traditional sport in Saudi Arabia and defiantly worth seeing, so why not do it as part of a Saudi Arabian tour?
Journalist Tours to Saudi Arabia – We can arrange trips for journalists wishing to see and experience Saudi Arabia, arrange meetings, as well as permits for those wishing to do documentaries.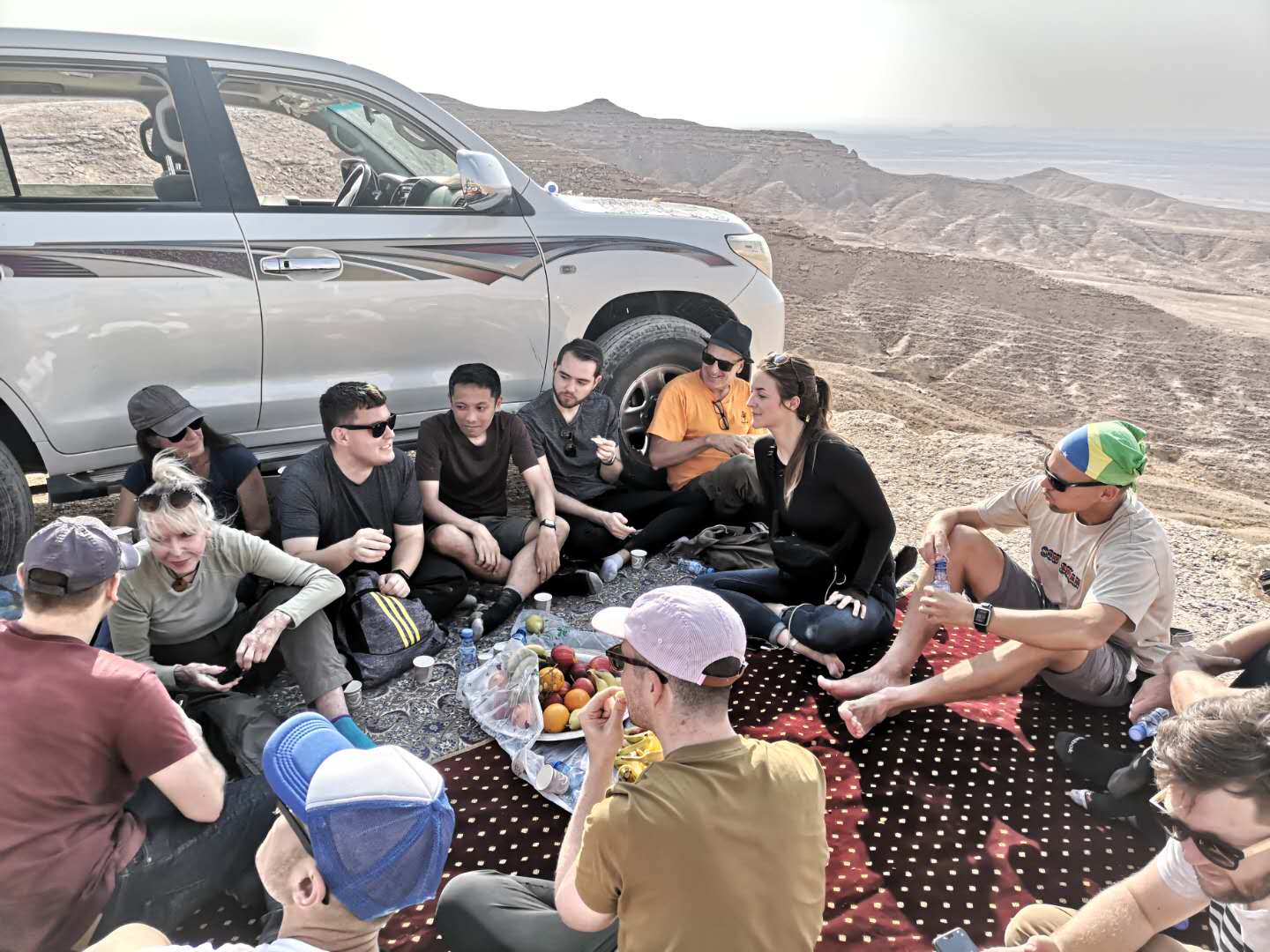 SAUDI ARABIA TOUR GUIDES
Tourism might be new to Saudi Arabia and thus tour guides, but we have managed to create and work with the best guides in the country for our Saudi Arabia tours and travel packages.
All of our local guides on our Saudi Arabian tours speak English, or a translator is provided. For independent tours to Saudi Arabia guides speaking other languages can be fixed with prior arrangment.
Saudi Arabia Visa
Previously the Saudi Arabian visa was almost impossible to get! However times have changed! Saudi Arabia has opened its doors to visitors from a number of countries. You can now apply online for an eVisa which is valid for a year with multiple entries. The process is pretty much straight forward and YPT can provide full visa support for your Saudi Arabian tour with us.
Saudi Arabia Tours FAQ
What countries are eligible for an eVisa for Saudi Arabia?
Saudi Arabia as now launched an e-visa program with which citizens of approximately 50 countries, including the USA, Canada, UK, the whole of the Schengen Zone, Singapore, Japan, China, Malaysia, Brunei and South Korea can quickly obtain a eVisa online.
Is Saudi Arabia safe for tourists?
Saudi Arabia is very safe and in fact has a very low crime rate. You will be joined by an experienced YPT guide and we work very closely with our local partners to ensure your wellbeing.
Can you visit Mecca on a Saudi Arabia tour?
No, as this requires a separate visa, Mecca is the holiest sites for Muslims and is strictly forbids Non-Muslims travelling to the holy city. However you'll experience many aspects of the Islamic culture during your tour.
Is it ethical to travel to Saudi Arabia?
Yes it ethical to visit this beautiful country, the people of Saudi Arabia are warm and hospitable with a rich cultural heritage. You don't have to agree with the politics of governments to experience what the country offers.
What currency do they use is Saudi Arabia?
The currency of Saudi Arabia is The Saudi Riyal, and is still largely a cash society. You can bring US dollars or Euros to exchange to for local currency. You should avoid large denominations such as $100 and €50 onwards banknotes. 
Are there ATMs in Saudi Arabia?
You can find plenty of ATMs in the major cities such as Riyadh, however they're harder to come by in the desert. Most ATMs accept internationals cards and debit and credits are widely accepted in stores and restaurants. We'll inform you during the trip where's the best places to withdraw money from.
Is Saudi Arabia a religious country?
Saudi Arabia is a very conservative Islamic country under Sharia Law. Saudi Arabia has some serious lèse-majesté laws. As always we ask you to be respectful during the tour and adhere to the local laws and customs.
Is it safe for females to visit Saudi Arabia despite women rights issues?
Yes Saudi Arabia is perfectly safe for female travellers! Unfortunately Saudi Arabia has a issues regarding discrimination towards women, however things are changing and slowly allowing more women rights.
What should I wear to Saudi Arabia?
Saudi Arabia has a very hot climate all year round, we recommend from experience wearing loose light-coloured clothes that breathe and can efficiently block the sun.    We also recommend that our female travellers wear a headscarf while visiting public places as the locals will appreciate the cultural mindfulness.
Can you drink alcohol in Saudi Arabia?
Due to Saudi Arabia conservative Islamic believes the country under Sharia Law. The consumption of alcohol is strictly prohibited and bringing alcohol in the country is a criminal offense. However you enjoy nice cold non-alcoholic beers during your stay!
Is Saudi Arabia friendly towards the LGBT community?
While YPT is an inclusive company and welcomes people from all gender, sexual orientation and identity, we must sadly warn you that it is absolutely illegal to have public displays of homosexuality, 'indecent behaviour' or anti-Islamic acts in Saudi Arabia.
Most of it is governed by common sense and you can ask your YPT guide if you have any specific questions about what you can and cannot do in the Saudi Arabia.
What are the toilets like in Saudi Arabia?
You can find both western and squat toilets in Saudi Arabia, it's best to take toilet roll and hand sanitisers with you especially during long trips.
Can you interact with locals from Saudi Arabia?
Yes, but always ask your guides. Interaction between men and women who haven't been introduced or away from the presence of their husband/wife is frowned upon. Please read the situation before you engage with someone of the opposite sex. Things though are changing very quickly in the country, which is reflected yearly with just how much our Saudi Arabian tours change.