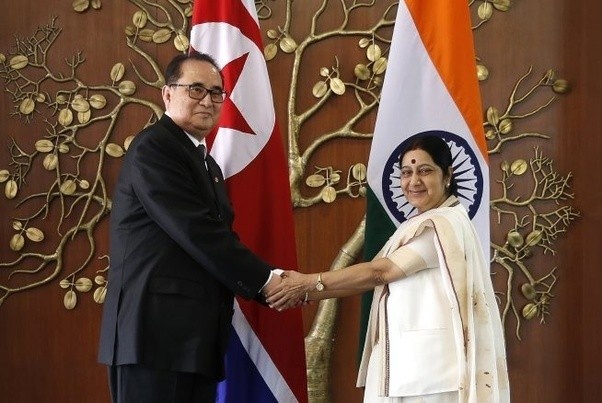 North Korea India relations are pretty good, and we are here to tell you why!
We have previously written about what allies North Korea has with most people assuming they only have China, and to a lesser extent Russia, but, in fact, a number of countries have embassies in Pyongyang, trade with the nation and generally have friendly ties. One of these is India. Here is our guide to North Korea – India relations.
When did India recognize North Korea?
North Korea and India relations did not start all that well, with India being observers in the elections that never happened before the dividing of the Korean peninsula, as well as condemning the DPRK as the aggressor in the Korean War.
North Korea and India relations began in 1962, at a time when it was much more aligned to the Eastern Bloc, eventually starting full diplomatic relations in 1973, when India itself was experimenting with its own version of socialism. Many people do not realize just quite how aligned to the Eastern Bloc India were at the time. At the time at least this meant North Korea and India would naturally enjoy good relations.
Since North Korea and India began diplomatic relations and despite the world changing rapidly they have maintained strong well staffed diplomatic missions.
Is there much trade between North Korea and India?
Again China might be North Korea's leading trading partner, but India comes in second. In 2018 India made up about 3.5 percent ($97 million) of North Korea's exports and 3.1 percent ($97 million) of its imports, according to the Massachusetts Institute of Technology's Observatory of Economic Complexity. Another relatively surprising fact!
This, as well as various food and medical aid, makes India and North Korean relations, not something to be sniffed at!
Why are India and North Korea close?
There is no definitive answer to this, but there are a few factors at play here. Firstly there is the aforementioned alignment during the Cold War, but there is also the independent foreign policy that India tends to take.
India has remained a steadfast ally of Russia even after their invasion of Ukraine and they take a similar tact with North Korea. From a North Korean point of view India is seen as a relatively neutral player, as well as not part of the western world.
What do Indians think of North Korea?
Well, we can't speak for all Indians, but in one poll, 23% had a favourable view, whilst 27% had an unfavorable opinion, as for the other half? They probably had other concerns, or were at best neutral. This does though give India one of the highest approval ratings for India int he world.
We can say from our side though that we regularly get emails from Indians wanting to live in North Korea and there are a number of Juche study groups in India.
Can Indians go to North Korea?
Indians can and most definitely do go to North Korea! With India emerging as a BRICS power and its citizens having much more expendable income, we have certainly noticed a welcome spike in interest from our Indian friends!
And of course due to the relatively strong business links to the country, it is not uncommon to see Indians in North Korea, either for business, or diplomatic purposes.
How do you get from India to North Korea?
How would you do North Korea India and India North Korea? The easiest route of course would be to fly, with one taking one of the many direct, or indirect routes from India to Beijing, picking up your visa and then flying Air Koryo to Pyongyang.
And how much would it cost to travel from India to North Korea? That would give a North Korea tour cost from India of around $2000, although this would vary deepening on which Indian city you travel from, and indeed how much you intent to spend in country
India to North Korea overland!
We would personally travel from wherever in India to Nepal. From Nepal we would cross into another YPT favourite, Tibet. From Tibet you could of course take the 48 hours direct to Beijing, but we'd rather break the journey up by taking the 24 hour train to Xi'an (check out the Terracotta Warriors).
We'd then take the short journey to the Ghost City of Kangbashi. Stop for a few days looking at abandoned buildings, before taking the fast train journey to Beijing.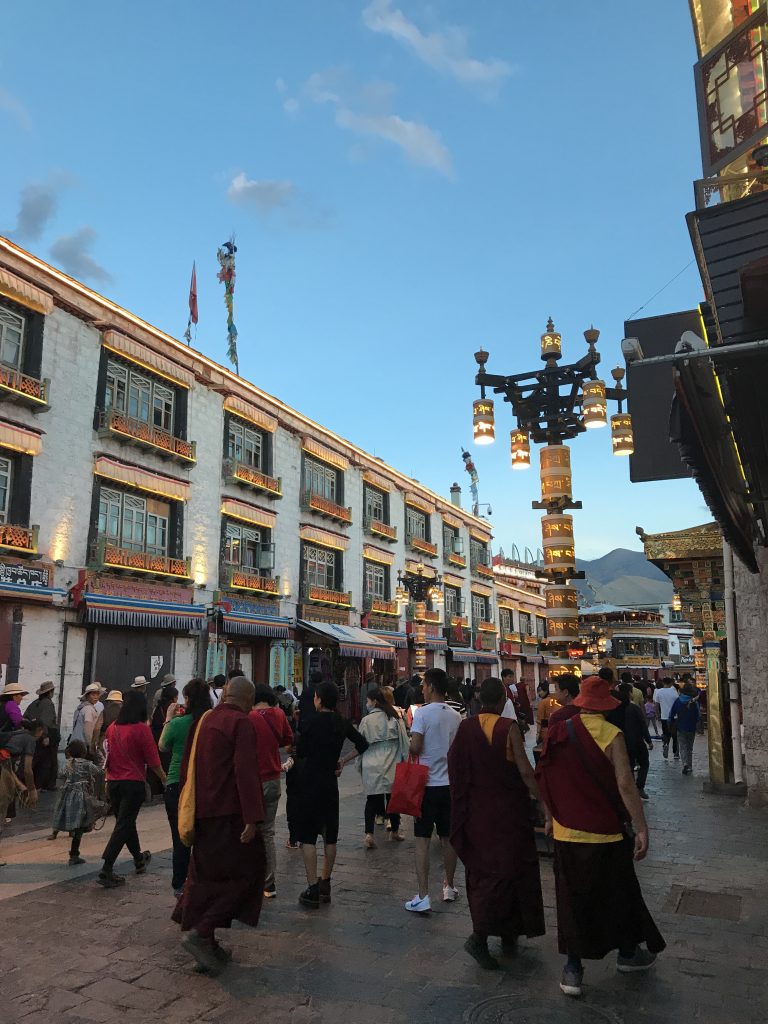 And then it is all easy! In Beijing you hop on the train to Pyongyang! Voila job done.
And that is the story of North Korea and India, and of course how to get to Pyongyang from India. If you are Indian, or indeed from any other country, come join us on a North Korean Tour.
About Post Author
.