Tibet is a word that conjures up images and provokes curiosity. It is also still one of the only places that you have to visit on a guided tour, though you'll find that it's not quite the same as a visit to the DPRK. YPT make an annual journey up to the north side of the Himalayas, and here are our favourite places to visit!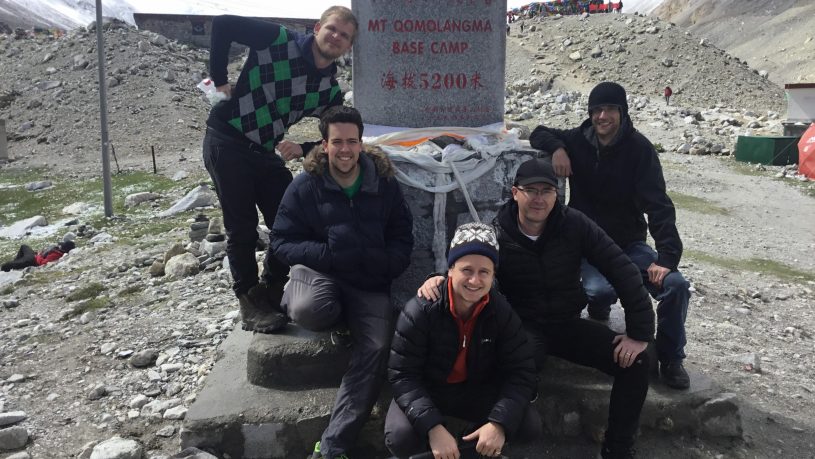 5. Lhasa
It's probably unfair to put it at number five, with its wealth of heritage and culture, but then the capital city is never the most interesting place in a country right? But then there's the Jokhang Temple, considered the most important temple by the Tibetans themselves, the exquisite Norbulingka Palace and gardens, the Sera Monastery where monks hold evening debating sessions, and of course the Potala Palace.
4. Lake Namtso
Anyone who comes to Tibet is probably going to pass through Lhasa, but if you've got an extra day to take in the natural scenery then Lake Namtso is the perfect place for you. It's only just over 100kms from Lhasa, but it feels much longer as you traverse mountain ranges to get there. But the natural scenery and wealth of birdlife makes it even more worth it. And a snuggly night in the cold mountain climate with enough yak meat and a fill of Tibetan tea or highland barley spirits to warm the insides is one of our favourite things to do!
3. Everest Base Camp
Coming in at number three, and possibly harshly above Lake Namtso, a visit to Everest Base Camp is well worth it because, well, it might not be the most attractive mountain ever but it's the highest mountain in the world just getting a sense of it is awe-inspiring. And a sight of it is enough for us non-professional climbers hanging out in the Rongbuk Monastery gives a bit of a taste for what it would be like to live in a place as harsh and remote as this.
2. Shigatse
Tibet's second city and the seat of the Panchen Lama, Shigatse is much more Tibetan and less Chinese than Lhasa. The Tashilhunpo Monastery reminds us that yes we're in Tibet and we can't escape a religious site for that long, but it's more the feel of the city and it's neighbouring towns like Gyantse that make it special for us.
1. Mount Kailash
Far into western Tibet, and far off the tourist trail, which is mainly due to its remoteness, is Mount Kailash. It's not just a mountain, in fact it's the mountain for many of the region's religions and people. It's too far to be on our group itinerary, but independent tours can be organized, and for the traveller who scoffs at the crowds drawn to Everest simply because of its height, Kailash is the place. Stepping on to the mountain is considered a sin, but the combination of natural scenery and living culture makes it the pre-eminent Tibetan experience.
---
Join John and see this fascinating region for yourself next July.