Travelling to North Korea is notoriously pricey. Going on an organized group tour and being one of the few tourists who enter the country every year of course adds up, especially when compared to backpacking in Thailand or somewhere else in SE Asia.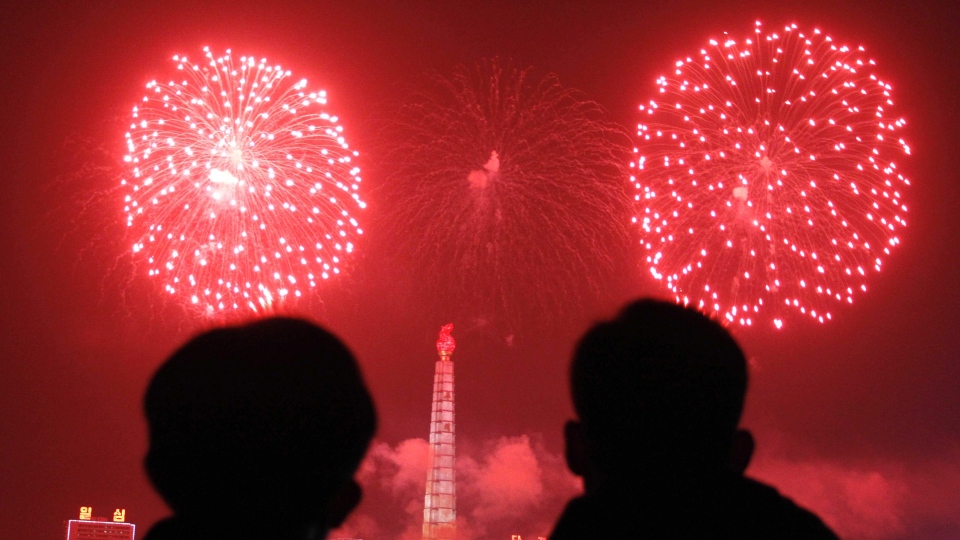 So, for this week's challenge, I'm going to see if I can get from London to Pyongyang and back for under £1000.
My journey starts in the last place that anyone's journey should start – Luton Airport. Though I guess it's better starting here than ending here. I'm flying from London Luton to Kiev. On Wizz Air return flights are just £48. More importantly, it gets me to Kiev where there are relatively cheap flights to Beijing.
There's no visa fee for Ukraine as long as the UK is still in the EU, so for now at least Brits can travel to Ukraine with ease. I get to Kiev at 2am, find a few free seats, and get a decent five hours kip. In the morning I treat myself to a coffee for £1.90 and eat the cheese and pickle sandwiches I brought with me.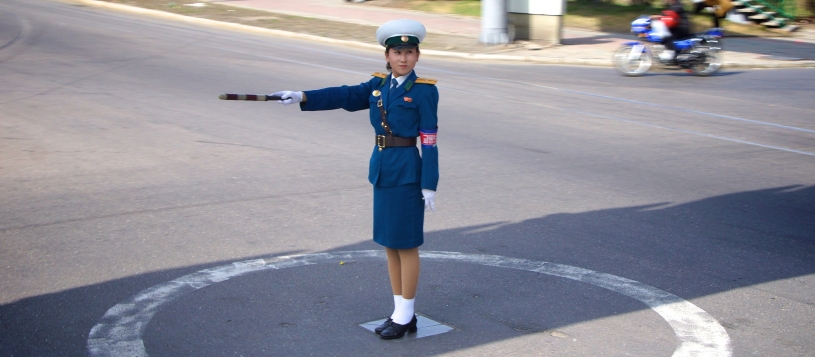 The flight from Kiev to Beijing is direct, and only £425 return. Believe it or not, I enjoy plane food, and the chance to watch the latest Pirates of the Caribbean is tempting… but fortunately I have my laptop with me so I'll catch up on Better Call Saul instead.




Total so far: £474.90
I've still got a two year multiple entry Chinese visa from a year ago, which set me back almost £180, so I'm kind of cheating here. Do forgive me.
I hopped on the underground to Sihui for £3.50, and then grabbed a bowl of noodles for a cool £1. This kept me going for the 12 hour bus trip to Dandong, which cost £24.
Once in Dandong, I hit up the river front to take my first look across the Yalu River to North Korea. Here I inspected the Broken Bridge bombed by the Americans during the Korean War. All for free! Then, I headed for barbecue. Dandong is famous for it's barbecue of meats and seafood, and I got a good fill with a couple of local beers for a grand total of £7. A night in a hostel will set you back around £5, and the journey to Pyongyang starts the next day!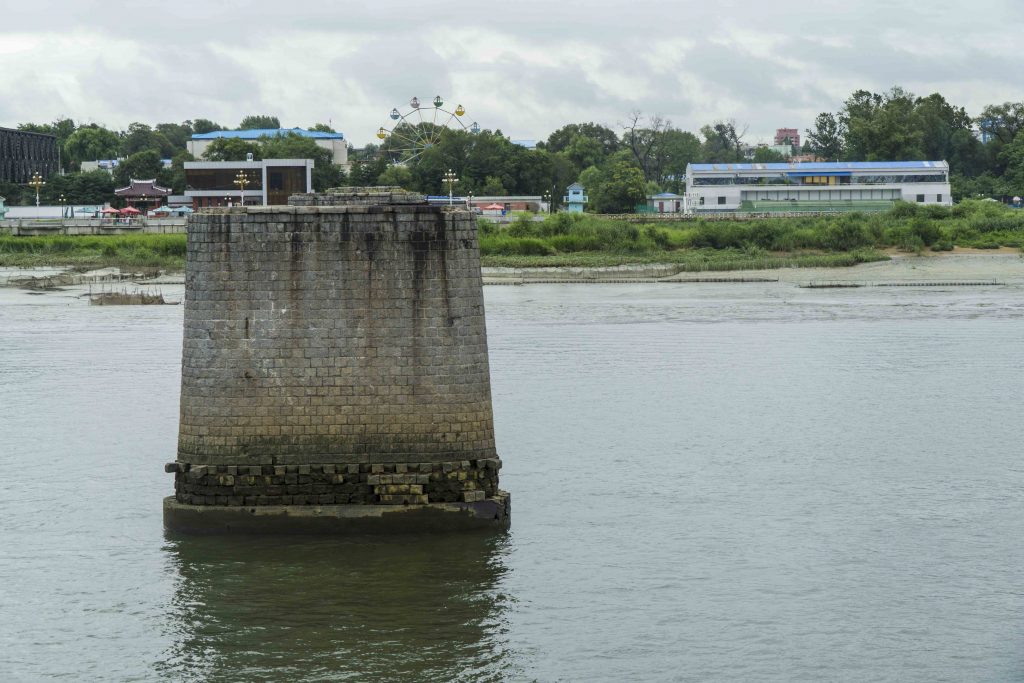 Total so far: £539.40
I've booked onto the Winter Ultra Budget Tour, which is €445 and €50 for the visa, so I make that about £465 while the pound is still so low.
We meet at the station, go through customs on the Chinese side, then cross the bridge by train into Sinuiju in North Korea. The Korean customs officers are surprisingly friendly, they don't mind that my laptop has Game of Thrones on it and are pretty interested in my photos from South Korea last year.
Lunch on the train is a slap up table service meal, and a totally surreal experience as the Korean countryside goes by. Lunch and a Pyongyang made beer set me back £5.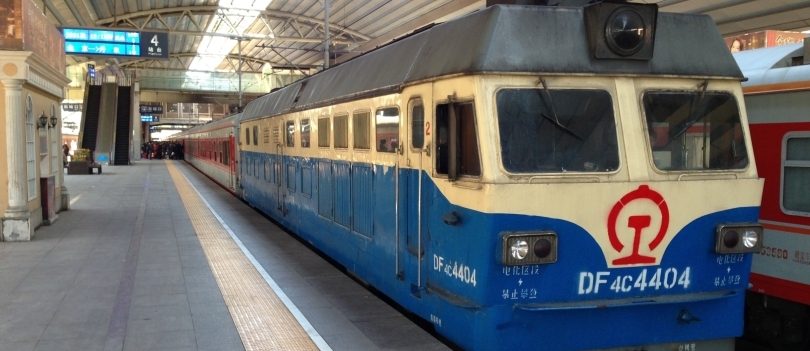 Total spent so far: £1009.40. Uh oh!
Finally, we arrive in Pyongyang! Here we see all the main sights – the Mansudae Grand Statues, Kim Il Sung Square, the Korean War Museum and a trip on the underground. We go to a bar and have a few beers and go to the funfair and go on a few rides. Without holding back, during my two night stay I spent £20 on beers, £4 to go to the top of the Juche Tower, £5 in the funfair and gave the guides £20 in tips.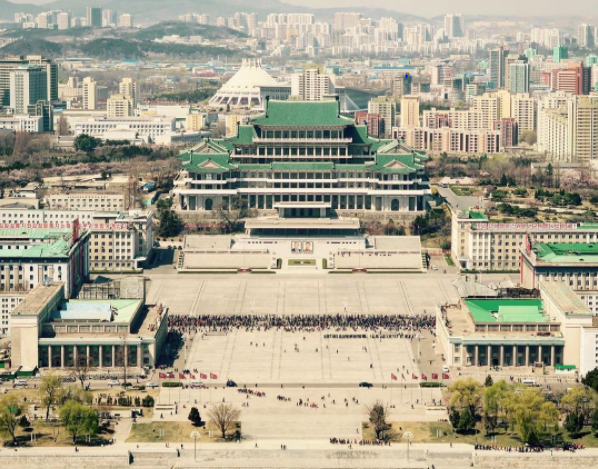 It's a whirlwind tour, packed to the rafters, and it feels over in an instant. I'm back at the border, crossing into China, back on the bus to Beijing, and flying back to Luton. Fortunately, my friend is at Luton to pick me up, saving me the airport bus back home.
All in all I spent about £1100 including food and drinks. Perhaps if I cut the beer out and scrimped on tips and fun things I can do it all for £1000. But where's the fun in that?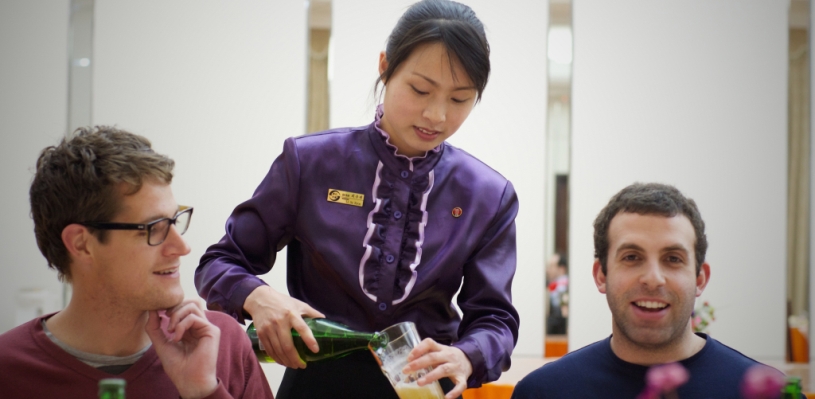 With this being said, it's not the way I'd recommend travelling. Particularly if you're heading to the other side of the world! Kiev could easily turn into a three day stay with a visit to Chernobyl, and once in China, I could have headed out to Ordos Ghost City in Inner Mongolia for a couple of nights.
And 48 hours in the DPRK just leaves me wanting more!
About Post Author
.