As a tour leader for YPT, I've been a frequent visitor to North Korea over the past three years. One of the main questions that tourists ask me is if I've seen any changes to the country in that time. The answer is yes, but North Koreans are very conservative, as is their society, and important changes tend to be subtle, unspoken, or easy to miss. A small change can appear irrelevant but have far-reaching consequences for North Korean society as a whole. Here are five changes I've noticed that may not have made major headlines, but are still important.
---
Taxis
When I first visited in 2014, taxis were still unusual; so much so that our tour group joked about how there was only one in Pyongyang, following our bus around. Now taxis are ubiquitous, and you can even choose the company you travel with. Air Koryo, the national airline, started their own taxi service, and there are a handful of other state owned companies. On any given road in Pyongyang, half of the cars will be taxis. In the city of Pyongsong, we've even spotted solar paneled taxis (more on solar panels later).
What does this mean? An increase in disposable income, perhaps. Taxis are by far the most expensive form of transport in the DPRK. The metro, bus, tram, and trolleybus all cost a flat rate of five Won (equivalent to 0.0056 USD) per trip, whereas a 10-minute taxi ride will set you back 7 USD – payable in foreign currency only. It's possible now to spend 20 minutes trying to hail a taxi in Pyongyang without any luck – they're all full. Next addition to North Korea's intranet – their own version of Uber?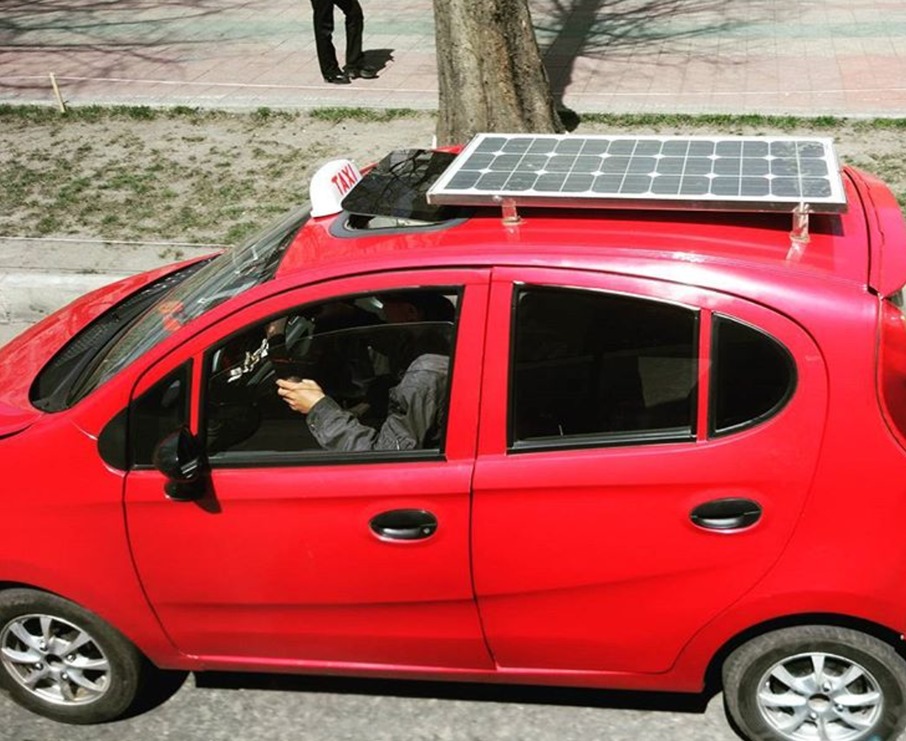 Solar Panels
Solar Panels have absolutely exploded in popularity across the entire country. From spotting the odd one on a balcony window a couple of years ago, you can now find them everywhere; almost every apartment and house window in Pyongyang will have one attached, streetlights run on them, and many factories are starting to utilize solar energy as well. The North Korean government is definitely encouraging the use of green energy; the newest area in Pyongyang, Ryomyong Street, is known as a "green energy street"; and I've recently seen children's cartoons on Korean TV teaching the importance of turning lights off and conserving energy.
There are potentially twofold meanings to this change. Firstly, North Korea already falls victim to its seasonal weather – yearly floods and droughts regularly devastate crops and urbanized areas. As a developing country already vulnerable to an unreliable climate, it makes sense that North Korea would be concerned about the impact of global warming and climate change. (In fact, they have spoken out about this on more than one occasion).
Secondly, whilst the power infrastructure in the country may be extensive, it is old. Anyone who has visited Pyongyang in the winter months can attest to this – the hydroelectric dams that help power North Korea freeze over in the extreme cold, limiting the power available and many areas regularly experience power outages. Solar energy is a more reliable method of guaranteeing a consistent source of electricity for citizens and businesses.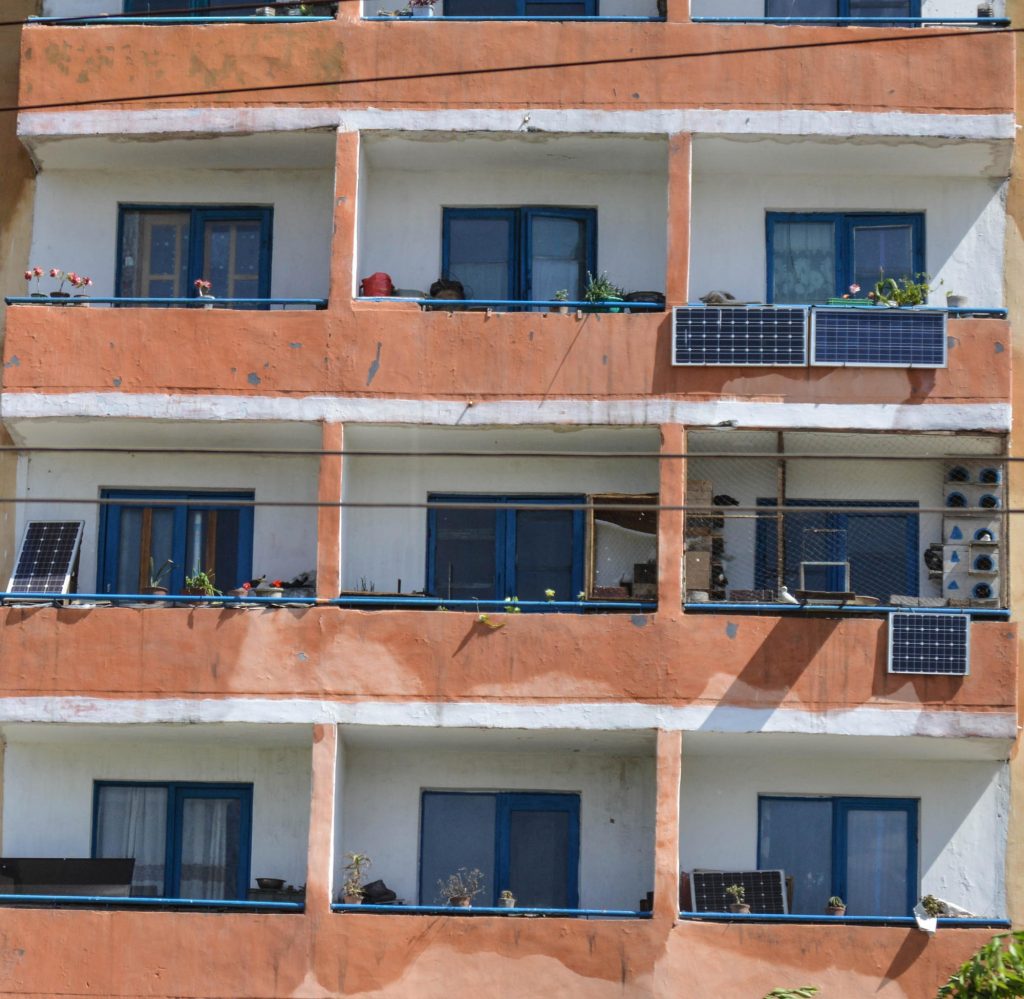 Food Stalls
Occasionally penguin shaped, always busy; small kiosks line the streets of every city in North Korea. Run exclusively by married women, who are no longer required to hold official full time employment once wed, these stands sell snacks, drinks, ice creams and occasionally beer. There are more each time I visit and they only seem to expand and grow more popular. These stalls are privately owned and profits are kept by the manager. They are becoming so popular that merchants now have to display a vendor card during business hours. These can be used to check if a merchant has paid her stall fees.
Private trade, whilst technically illegal, is increasingly regulated and tolerated by the government. An estimate of 70% of households living in cities engage in some trade. Although still prevalent, people are relying less on the public food distribution system and official wages.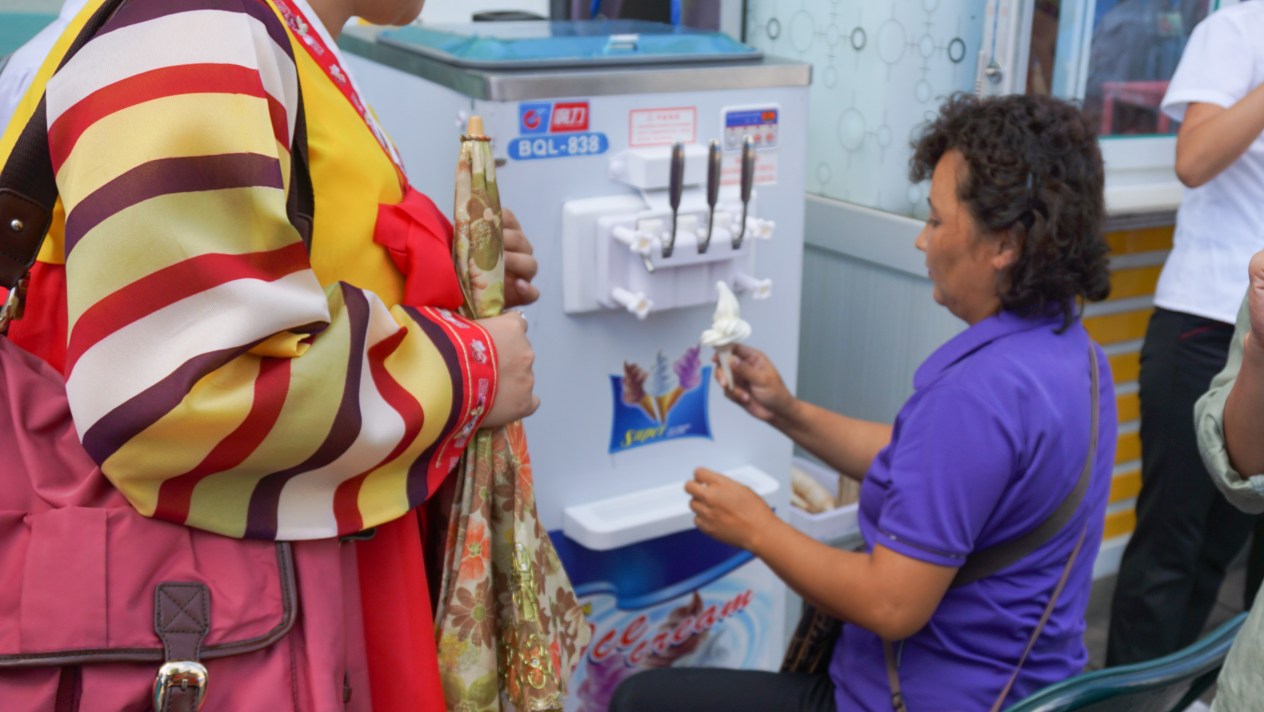 Fashion
The men in North Korea dress in pretty much one of three outfits – either a Western suit, a Korean suit, or a military uniform. There aren't many options available if you're a North Korean man with an eye for fashion. For women however, the options are expanding every day. Most people may not know this, but Pyongyang is not the fashion capital of the DPRK. That honour goes to Chongjin, a much smaller city in the lesser developed North East. As Chongjin is a port city, many imports from China and other countries arrive there first, so the women of Chongjin have first access to any clothing and material from the rest of the world. Visit Chongjin and you'll definitely notice this. Only there have I seen women in dark trousers that could possibly draw a comparison to black skinny jeans. I've also noticed that whilst fashion choices in Pyongyang may still generally be more conservative, high heels tend to get a hard pass. It's not uncommon at all to see six-inch spangled pink heels on a women wearing a normal business suit.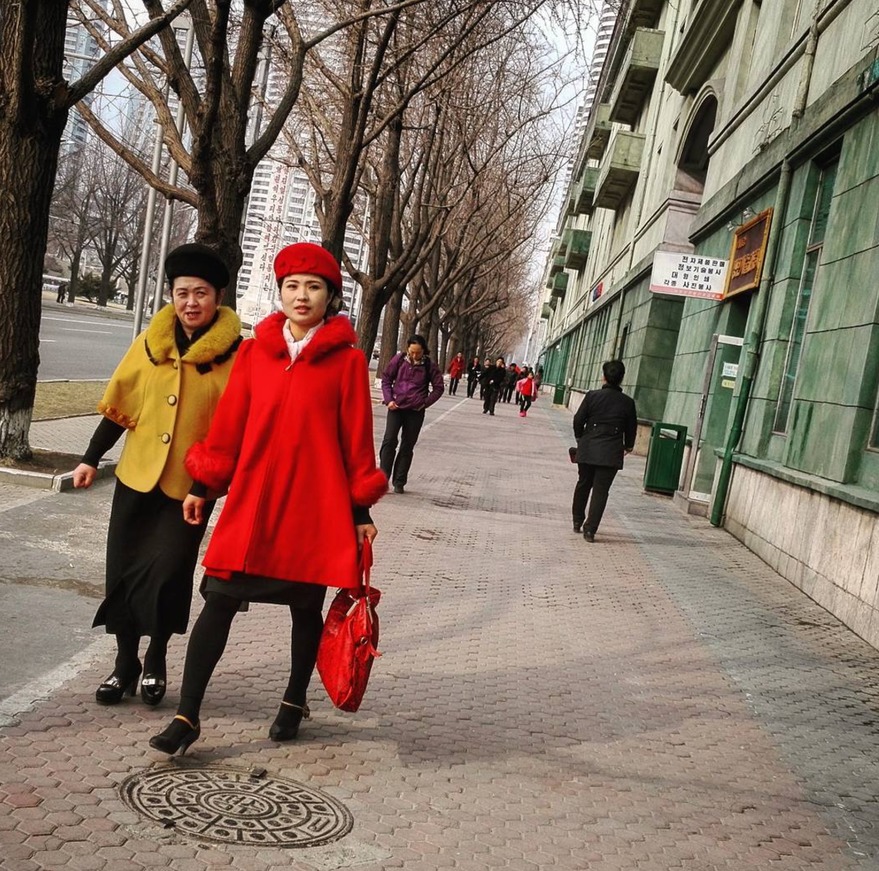 Advertising
This is a big one. Advertising is cropping up around North Korea, and it's not just the token billboards for Pyeonghwa Motors scattered around the city. Advertising on shop fronts, advertising different products inside stores, TV adverts for beer, and advertising around football pitches during matches – all of these things have grown and developed hugely during my time in North Korea. Pyongyang's new metro train is even showing adverts on the screens inside the carriages. What does this mean?
It seems like such a monumental shift that it's difficult to predict what exactly the outcome will be. But with the emergence of "brands" in North Korea – whether it's choosing your taxi company, your beer, or your clothing – it seems as if advertising isn't going away and will only increase in prevalence. The emergence of a middle class in North Korea means that people have money to spend and want to be able to choose what to spend it on. If your company wants to do well against the competition, you have to advertise. It seems simple, but for a country so long operated on a centrally-planned economy, this kind of stuff is "brand" new.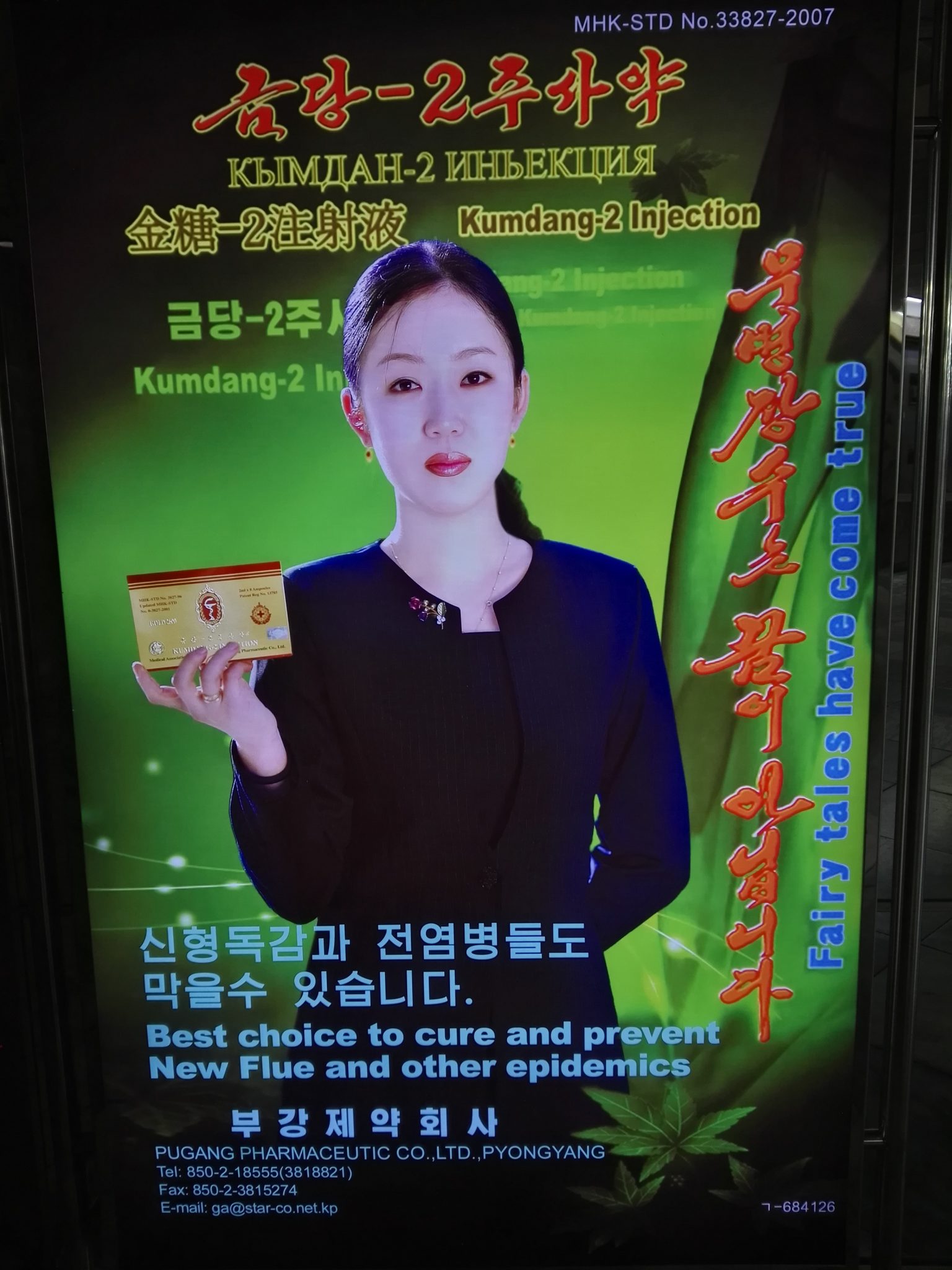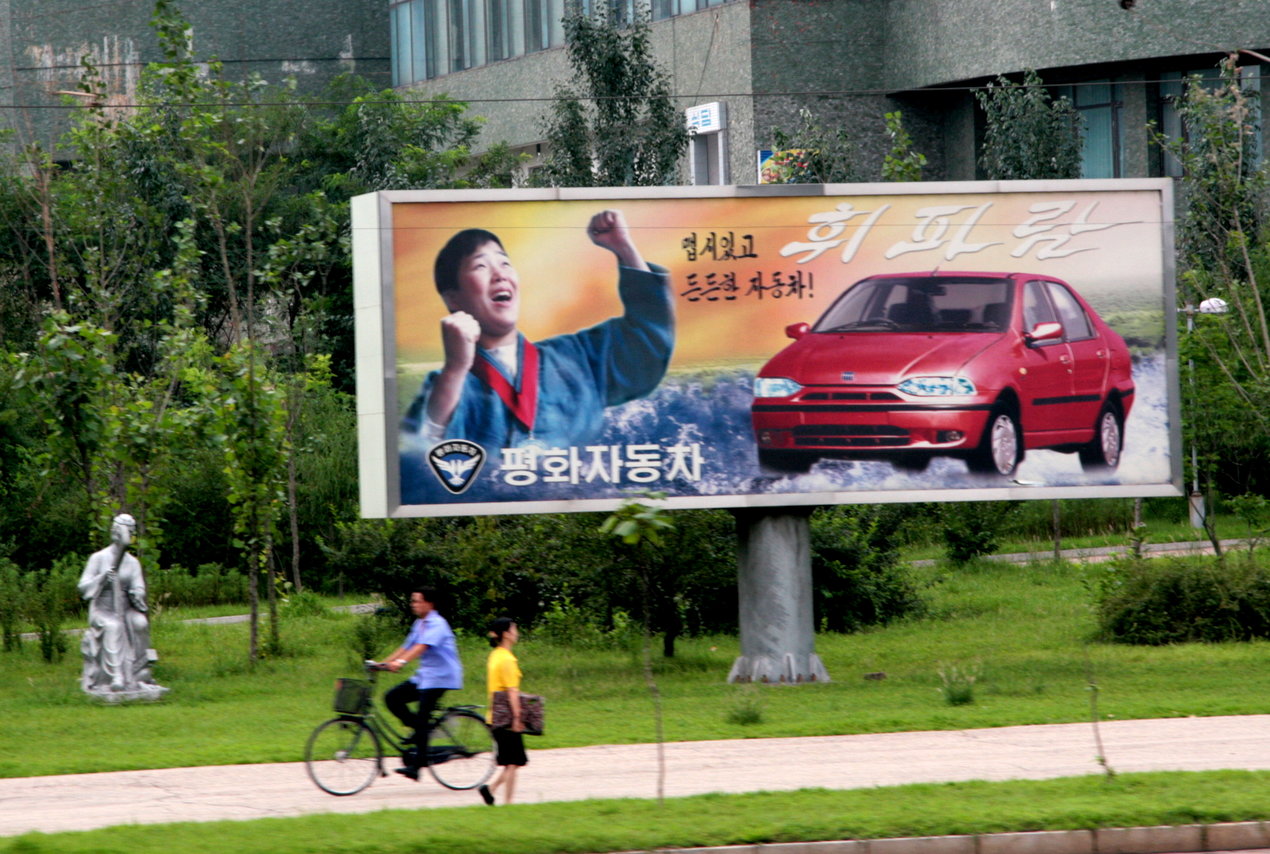 ---
Interested in spotting these for yourself? Check out our list of group tours for 2017 and 2018!
About Post Author
.