Described as "North Korea's fanciest hotel," the Hyangsan Hotel is North Korea's most luxurious "6 star hotel" located at Mt. Myohyang AKA the aptly titled "Mysterious Fragrance Mountain", around 150km north of Pyongyang.
For travellers visiting the International Friendship Museum, where gifts presented to President Kim Il Sung and General Kim Jong Il are on display, this is a common stopover for lunch during day trips, or overnight for longer tours. Visitors to this region can also hike the nearby areas, visit the Pohyon Temple – one of the largest Buddhist temples in the DPRK and explore the Ryongmun (Dragon) Cavern.
Overnighter will stay at the Hyangsan Hotel with day trippers heading into this lavish hotel for lunch. If you thought the Yanggkdo Hotel was lush, you haven't see anything yet. The Hyangsan's marble and golden interior and layered pyramid exterior is more akin to a Bond villain's lair hidden in the mountains.
With an indoor swimming pool, spa and sauna as well as karaoke bar, multiple bars and restaurants, the main dining room is designed in that classic North Korean opulence. With the food scene in North Korea changing between "hipster cafes" and "candy sculpture festivals," most notable is the very Western-style set menu guests receive when visiting.
So what's on the menu?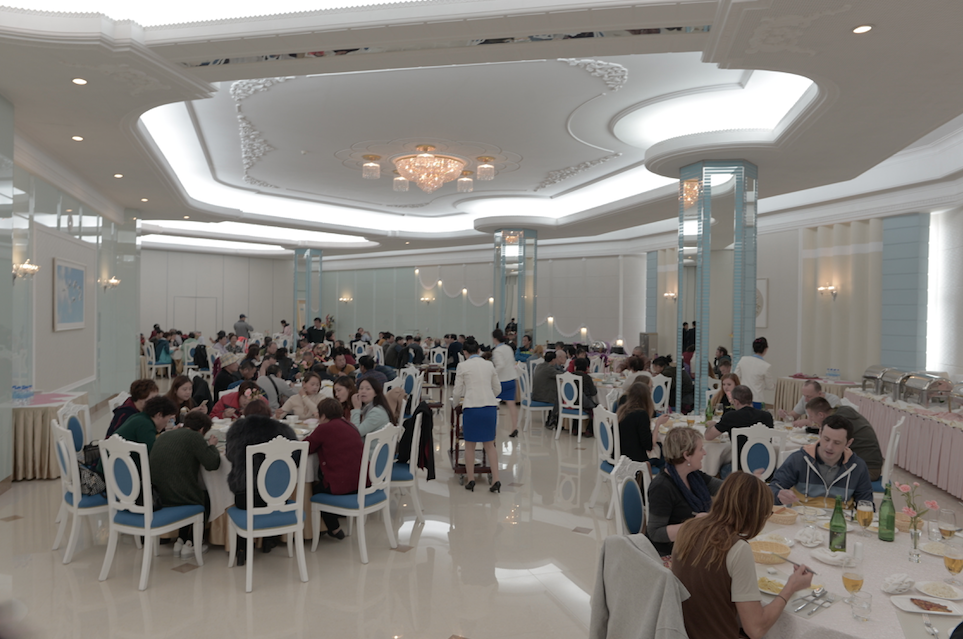 ---
Course 1: Bread & Butter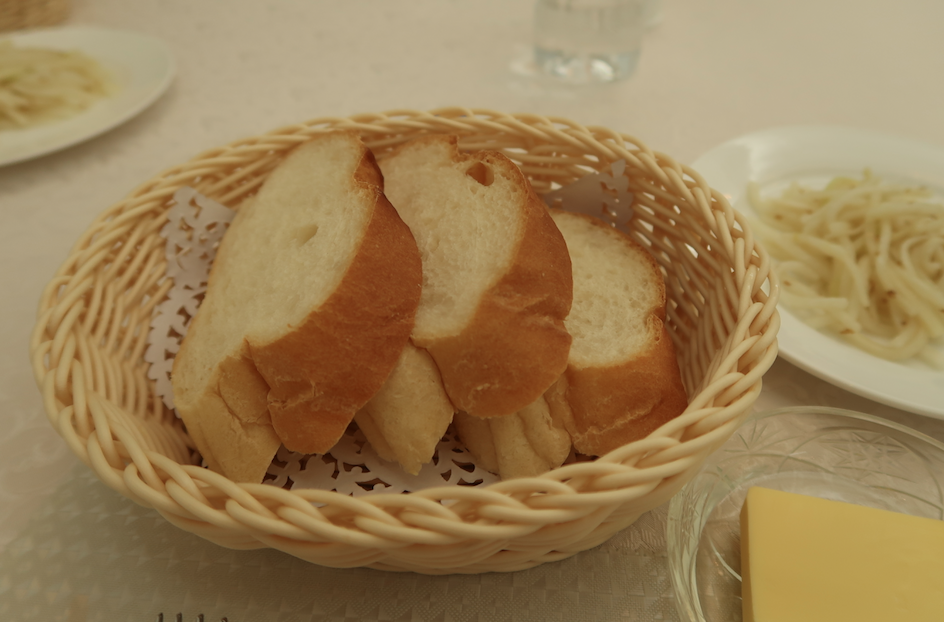 Without a doubt, without question, the best bread in DPRK! Practically unheard of, this is actually fluffy bread with a crust served with butter. Seems basic? You won't find bread of this quality anywhere in the DPRK. The simplest things are sometimes the best and after rice and kimchi as staples at every meal, cries of "oh my god, bread!" are consistently heard around the dining room.
Course 2: Chicken Soup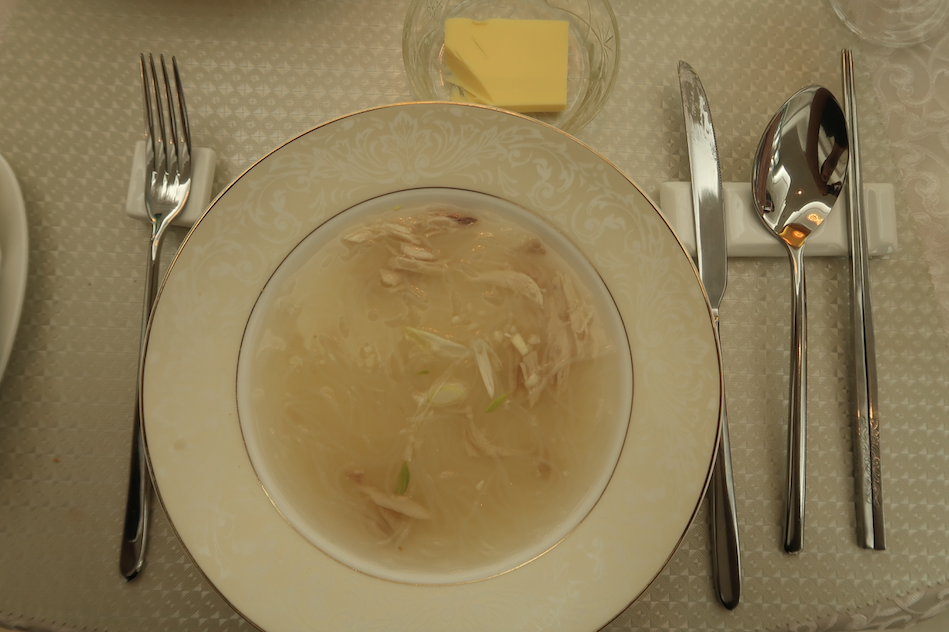 A mild yet tangy and very garlic-y chicken soup served with spring onions and a hint of ginseng and lemon is up next. Delightfully light and perfect to dip the last of your bread and butter entrée into.
Course 3: Shredded Potato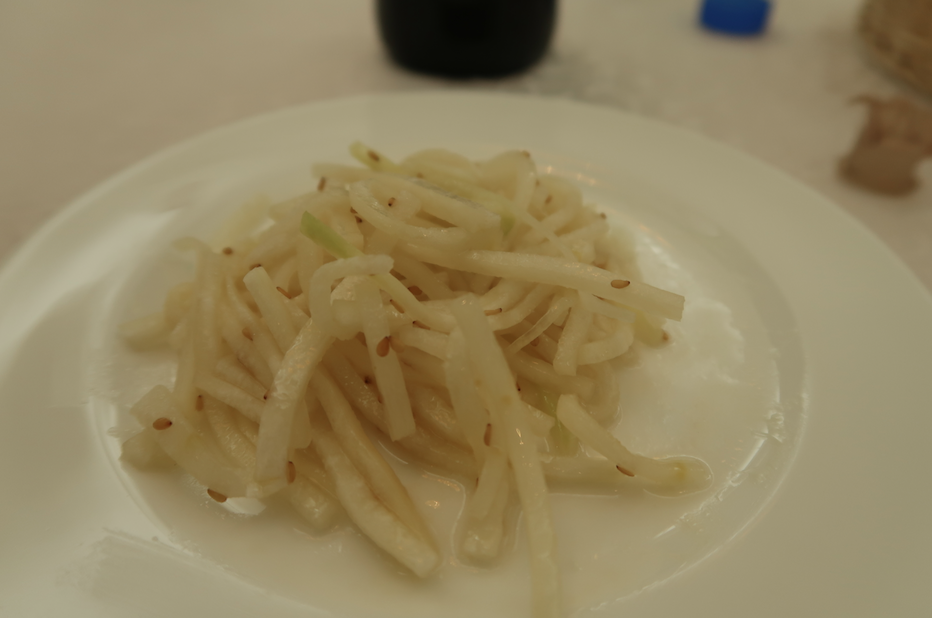 Dressed in a light sesame oil, this shredded potato is lightly boiled so it falls apart in your mouth. A perfect carb-loading dish, post hike in Mt. Myohyang.
Course 4: Battered white fish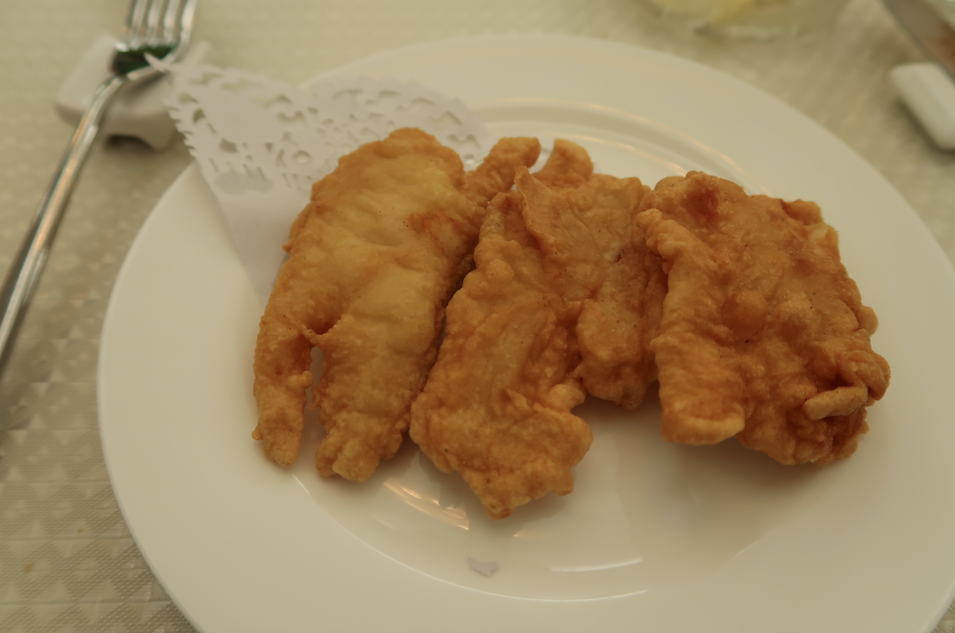 With seafood acting as one of North Korea's biggest exports, it's only natural there will be the commonly eaten white fish Pollock. While not as crispy as Western tastes may be used to, the battered white fish is de-boned, a rare occurrence to the usual Pollock dishes filled with tiny pin-like bones.
Course 5: Vegetable tempura

Now we're talking crispy. Vegetable tempura is up next with pumpkin, perilla leaf and potato lighty fried, not too oily and very crunchy.
Course 6: Potato croquette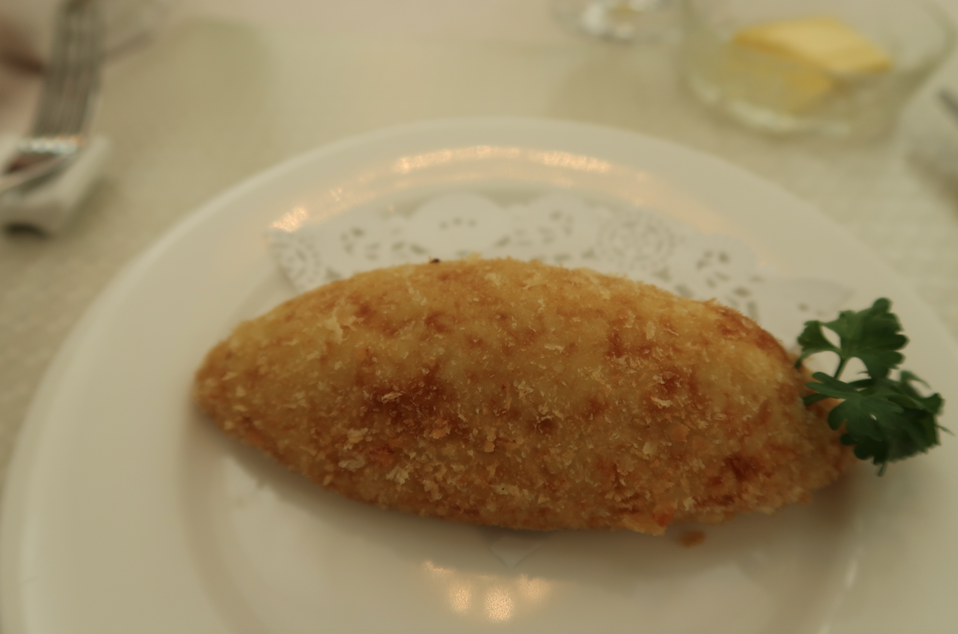 Italian style potato croquettes are layered with a crisp breadcrumb exterior and a fluffy potato interior. "Just like nonna used to make."
Course 7: Stir-fried vegetables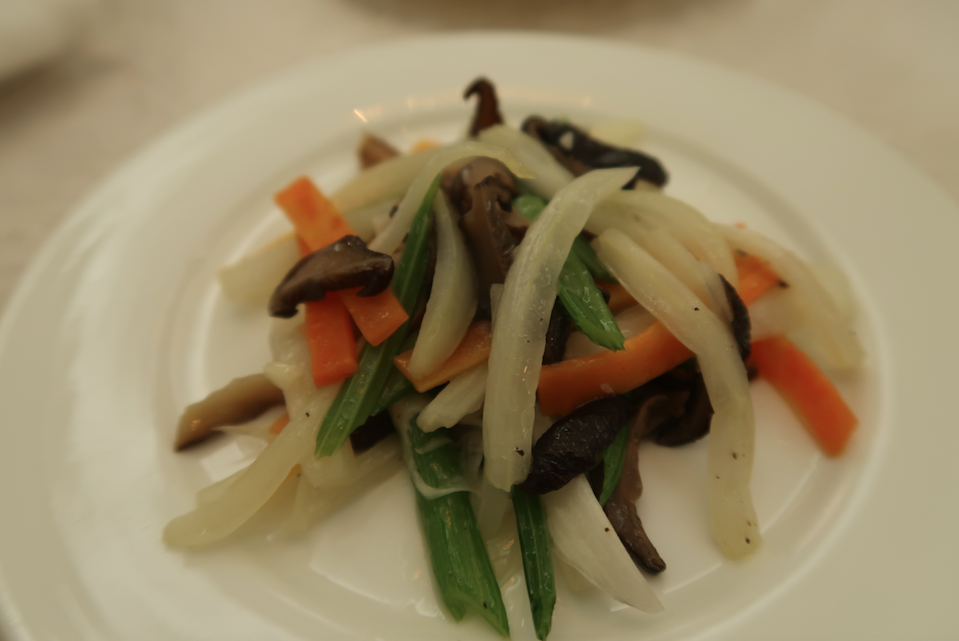 A lightly stir-fried vegetable dish with mushrooms, carrot, onions and greens is some of the less oily vegetable dishes your palette is likely to welcome.
Course 8: Giant meatball in broth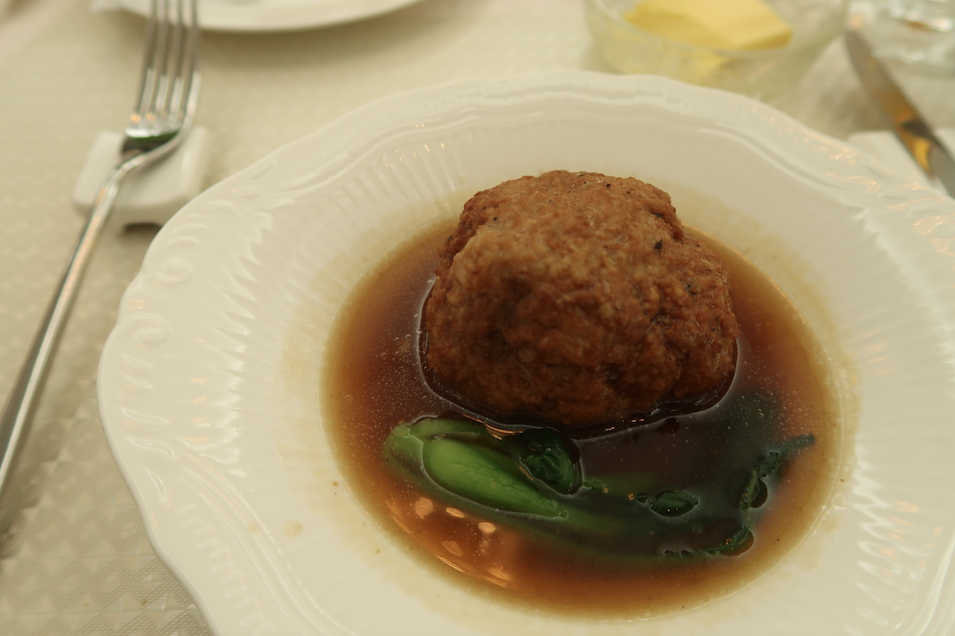 And finally, a giant meatball served with bok choy in a surprisingly rich and "mysteriously fragrant" broth to finish everything off.
---
Thinking of extending your North Korea tour?
If Mt. Myohyang and the International Friendship Exhibition isn't included in your tour itinerary we offer extensions to this part of the country, with yes, a visit and lunch at the Hyangsan Hotel. Book today right here!
About Post Author
.