Foreign embassies in North Korea? We have gone in-depth about how many foreign embassies North Korea has around the world and the country's foreign relations as a whole, but for today we are going to talk about foreign embassies located in North Korea.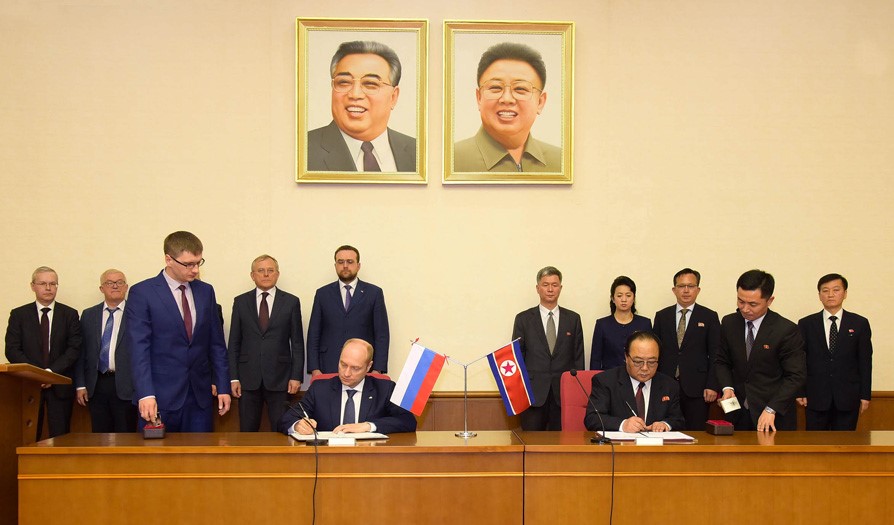 Foreign embassies in North Korea – Pyongyang
There are currently 24 embassies in North Korea down from 25 at the beginning of 2020 due to the UK embassy recently closing which you can read about by clicking here.
The majority of the foreign embassies in Pyongyang are located in the Diplomatic Compound known as Munsu-Dong. Munsu Dong is home to 22 of the 24 embassies as well as the UN Mission to North Korea.
Foreign Embassies in North Korea Located in the Diplomatic Compound (Munsu-Dong) Pyongyang
Foreign embassies in North Korea located in Pyongyang.
Brazil – Pyongyang
Bulgaria – Pyongyang
Cambodia – Pyongyang
Cuba – Pyongyang
Czech Republic – Pyongyang
Egypt – Pyongyang
Germany – Pyongyang
India – Pyongyang
Indonesia – Pyongyang
Iran – Pyongyang
Laos – Pyongyang
Malaysia – Pyongyang
Mongolia – Pyongyang
Nigeria – Pyongyang
Palestine – Pyongyang
Pakistan – Pyongyang
Poland – Pyongyang
Romania – Pyongyang
Sweden – Pyongyang
Syria – Pyongyang
Vietnam – Pyongyang
Venezuela – Pyongyang
Note – Venezuela was the last country to open a mission in the country, with the DPRK the following suit in Caracas.
Which Foreign Embassies in North Korea are not located in the Diplomatic Compound?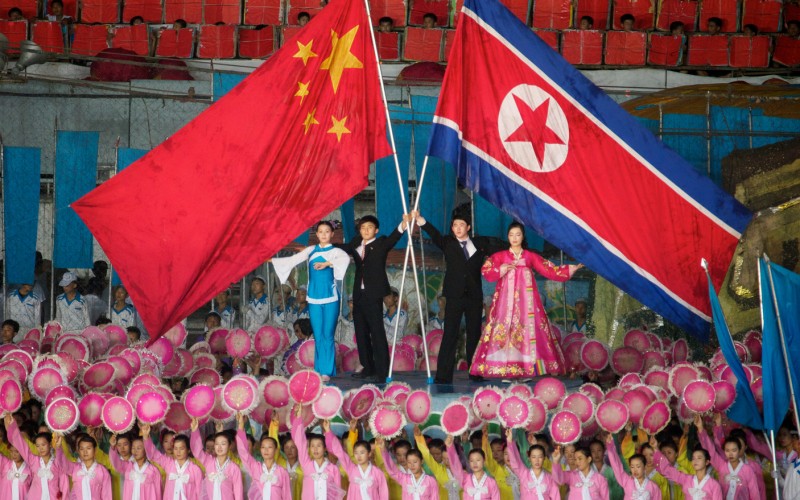 There are three foreign embassies in Pyongyang not located in the Diplomatic Compound. These are the embassies of China, Russia and Pakistan which are also the largest foreign embassies in Pyongyang.
Chinese Embassy – The Chinese embassy in Pyongyang is located in the Moranbong District of Pyongyang and features various departments, including a political office, an administrative office, a defence attaché office, an economic & commercial office, a science & technology office, a cultural office and an educational office
Russian Embassy – The Russian embassy is located in Chunguyok District, Pyongyang and is the largest in the City
Chongjin Consulate General – Offices
North Korea's third-biggest city and capital of North Hamngyong Province Chongjin is home to a Consulate General Office from both China and Russia. Chongjin is the only city in North Korea outside of Pyongyang to have a foreign diplomatic presence
Consulate-General of China, Chongjin – The Consulate – General of China was established on July 1st, 1987 and is located on the 4th floor of the Chonmasan Hotel in Chongjin City.
Consulate – General of Russia, Chongjin – The second Consulate – General in Chongjin and located in a central location of the city.
Both of these offices are capable of extending or issuing visas for their respective countries.
Governments With Offices in North Korea
Soem countries had offices, which whilst not foreign embassies in North Korea, still acting in somewhat similar fashion.
France (French Cooperation Bureau) – This office located in Pyongyang set up by the government of France was seen as the first step to normalizing relationships between North Korea and France. The office was opened on the 10th of October 2011 and focuses on cultural and humanitarian issues.
Switzerland (Swiss Cooperation Office) – Switzerland opened a cooperation office in Pyongyang in 1997 which focused its activities on development cooperation.
As of 2020 however, both of these offices have temporarily ceased operations due to ongoing Coronavirus pandemic with their workers being repatriated to their home countries. Whether they will reopen, or convert into full Pyongyang embassies is unknown.
In Addition, to these offices, another 57 countries have diplomatic relations with North Korea, but their ambassadors reside in either Beijing, Tokyo, Seoul or Hanoi.
Former Embassies in Pyongyang
Several foreign embassies in North Korea are no longer in operation due to either economic, or more often political reasons.
Foreign embassies in North Korea no longer in operation.
Albania
Australia
Hungary
Iraq
Libya
Portugal
Sri Lanka
South Yemen
United Kingdom (As of 2020)
Yugoslavia
Other Missions in Pyongyang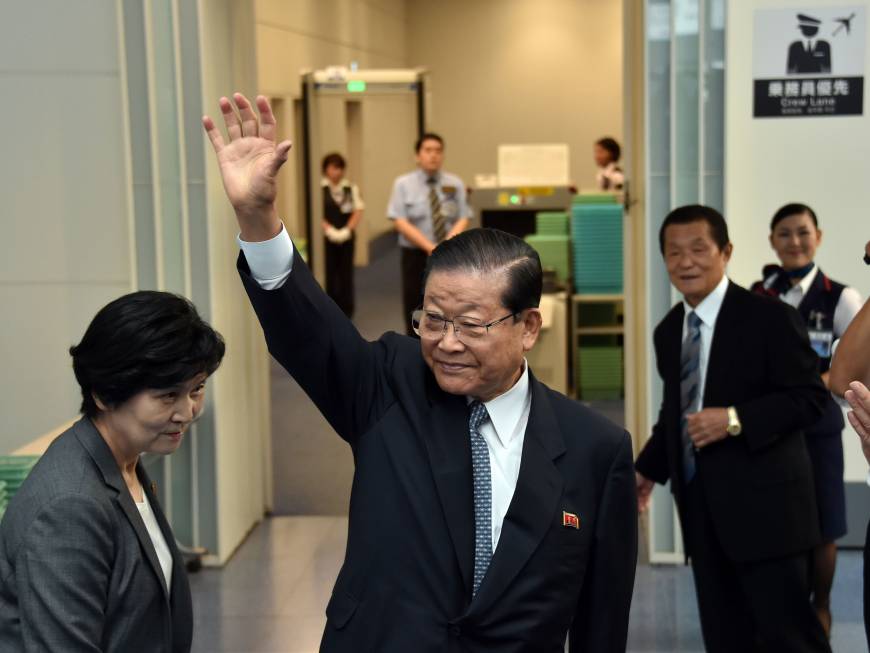 United Nations Mission – Acts as the Defacto embassy for the United Nations in Pyongyang. Their stated goal is "to end poverty, protect the earth's environment and climate, and ensure that people everywhere can enjoy peace and prosperity. These are the goals the UN is working on in DPR Korea.
Chongryon -Known as the General Association of Korean Residents in Japan this is the main organization for long-term Korean residents in Japan. As Japan and North Korea have no official diplomatic relations the Chongryon has often served as a Defacto embassy and line of communication between the two countries
Inter-Korean Liason Office
The Inter Korean Liason Office ( 남북공동연락사무 ) was a Joint Liason office run by North and South Korea located in the city of Kaesong's joint industrial complex. The inception of the office was part of the Panmunjom Declaration that was signed by Marshal Kim Jong Un and President Moon Jae In during the 2018 Inter Korean Summit.
In the absence of official diplomatic ties between the two nations, the office served as a Defacto Embassy between the countries after it's opening on September 14th, 2018.
On January 30th, 2020 the office was shut down due to the Coronavirus Pandemic and on June 16th, 2020 the office was demolished due to increasingly strained Inter-Korean Relations.
Fun Facts about Foreign Embassies in Pyongyang
Prior to the closure of the UK embassy, it provided assistance to members of commonwealth countries in North Korea that are not under agreement with other nations.
The Swedish embassy acts as the protection power for Americans, Australians and Canadians in Pyongyang.
The former East German Embassy now holds the Swedish, Germany and UK embassy (UK embassy until it's closure in May 2020)
About Post Author
.